YVBC Smokin' Maggie Malone
A Great Tasting Ale Paired with Live Music
It seems that I only make it to Yellowstone Valley Brewing about every six months or so. Maybe it's because it's further down from the conglomerate of other breweries in Billings. Whatever the reason, it needs to be more often; especially on the weekends when there is live music playing.
When I walked in I was pleasantly surprised that the menu board was very full. The last couple of times I stopped by there wasn't quite as large of a selection. Now, however, there's something for everyone.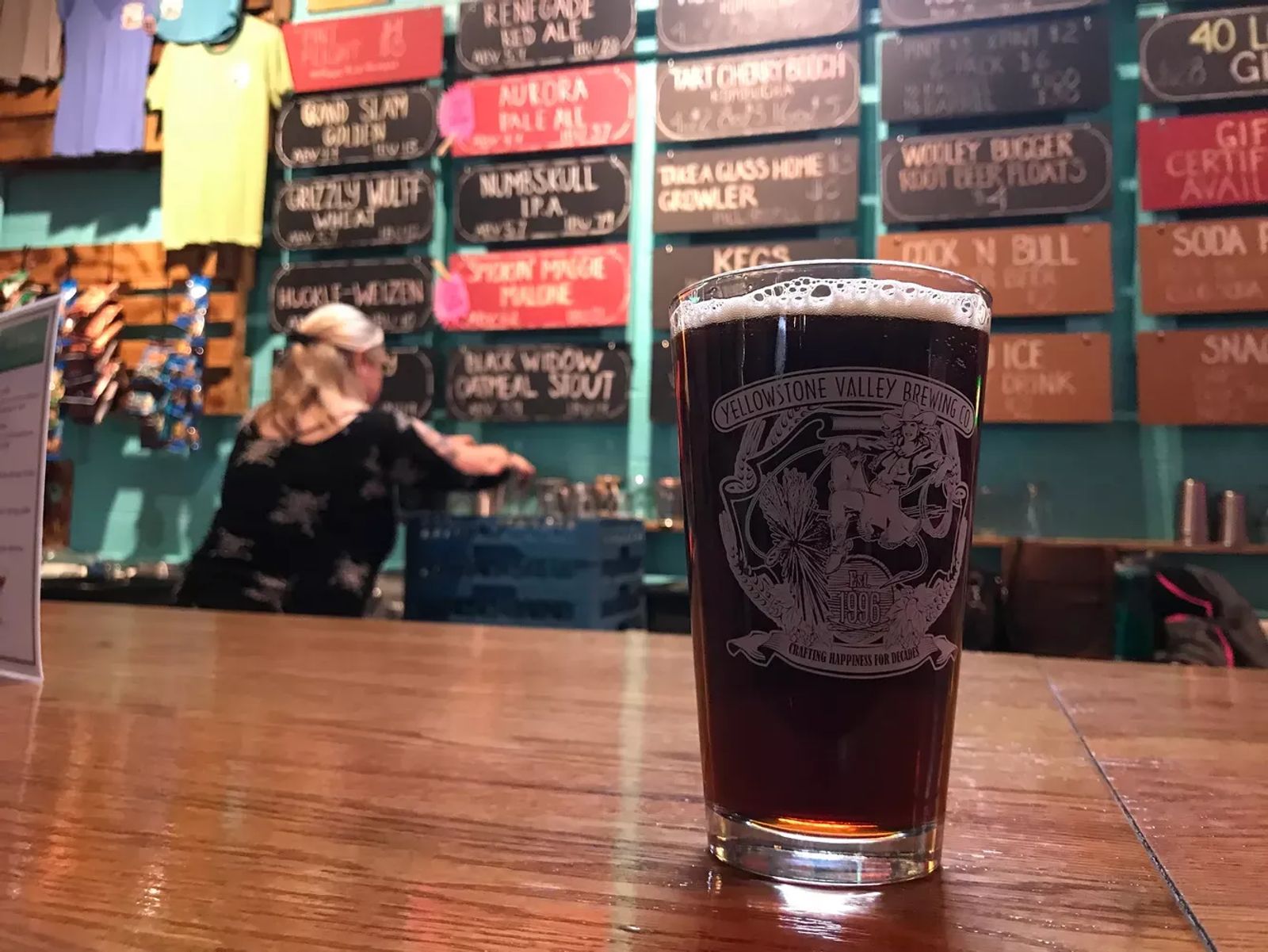 I settled on a new beer I hadn't seen before, and dove right in without a taste test hoping for the best, and praying it wasn't a wheat beer laden with coriander.
Smokin' Maggie Malone, Also on Nitro
It wasn't exactly a blind pick of a beer. Based on the name I could tell it was likely a darker beer (smoked malts, etc.). And most of the lighter beers aren't put on nitro (although Thirsty Street did put a blonde on nitro, and it was exquisite).
Based on the name and the fact it was on nitro, I had a pretty good idea that it was a brown, Scottish, porter, or something along those lines.
Maggie's Appealing to the Eye
After receiving my beer I could cancel out any darker styles. It wasn't a light beer, but definitely not as dark as a porter, stout, or black ale. The beer is amber to dark colored, and had little head to it (I went with the non-nitro version; a nitro pour would have had more head retention).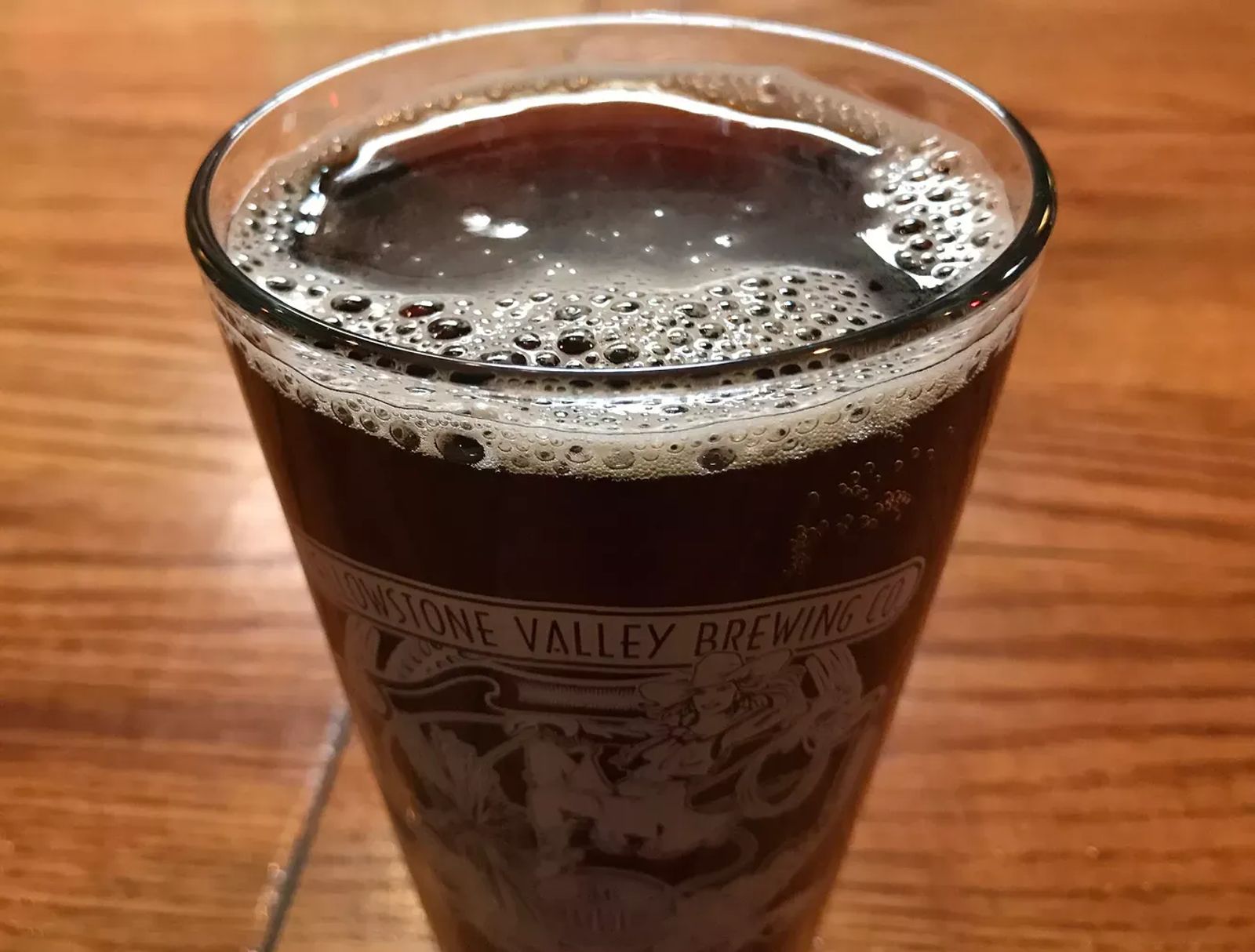 Maggie Has Very Little Smell
Holding your nose to the glass there's just a very faint malty aroma that you'll catch. No hops are present. The low aroma that was really hard to detect, and the other clues already deciphered, led me to believe that Smokin' Maggie Malone was a Scotch or Scottish ale (the two terms are largely interchangeable; technically a Scotch ale is a bigger beer and normally over 6.5% ABV).
Maggie is Big on Taste
A small sip brings big taste. There's the malty goodness you would expect with most beers. The distinct low hops flavor that a Scottish ale imparts. But it must be the smoked malts that give this beer a little extra kick. It's hard to detect, and even harder to describe, but there's a little something extra when you're sipping on this fine creation from Yellowstone Valley Brewing.
Have a Beer, Take in Some Music
Over the weekend The Hellroaring was playing. They're a brand new band with two musicians from Billings. They call themselves "Alt Country" and the music was a bit like Willie Nelson meets Nickelcreek. It was just $5 to get in, less than you would pay when going to a movie. You get to support a local musician, get great entertainment, sip a fine brew, and have a great time for pretty cheap.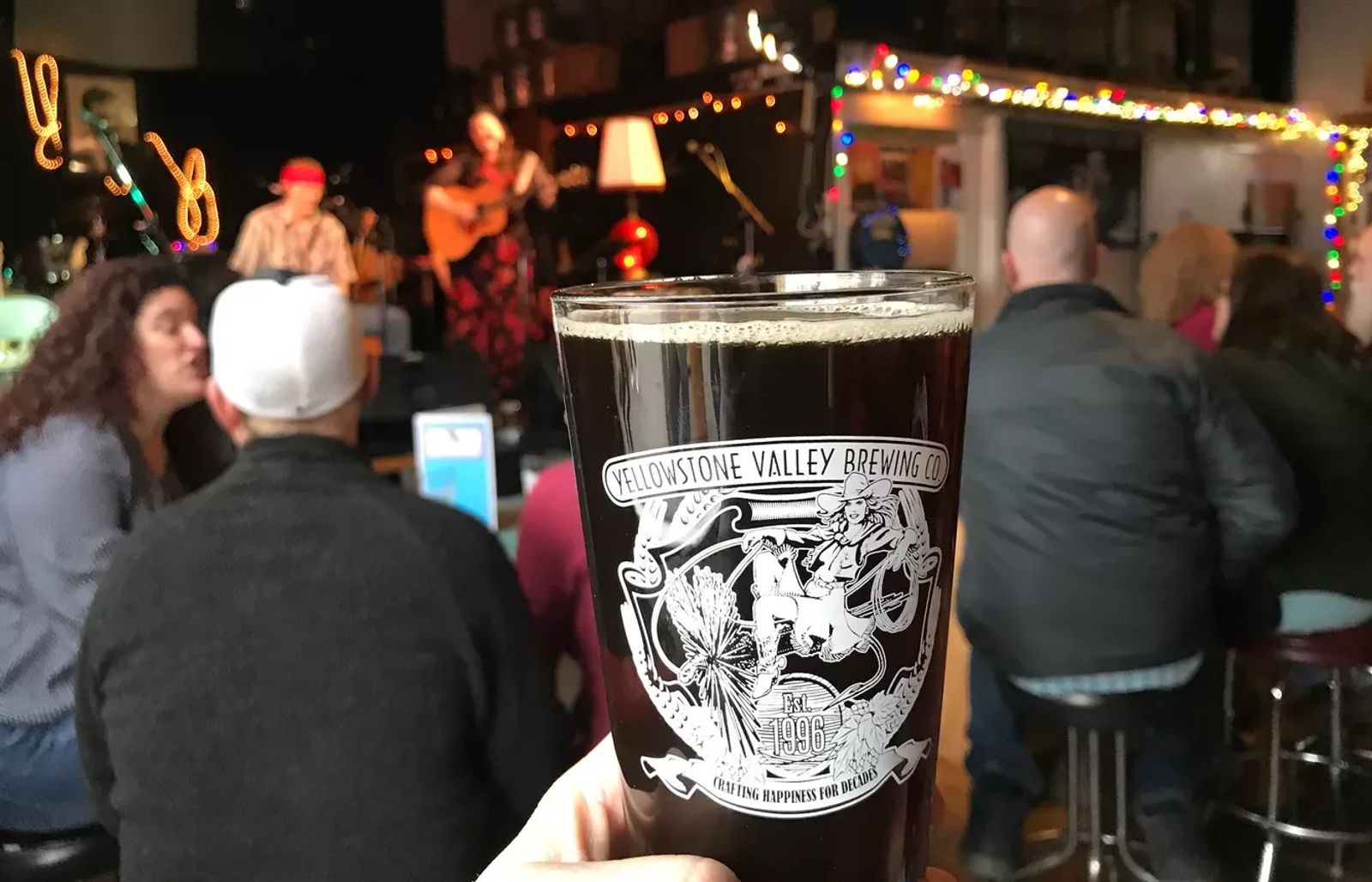 The next time you're out and about, swing on by YVBC and grab a pint of Smokin' Maggie Malone. Go on a Saturday and you can get an hour or two of live musical entertainment as you enjoy local beer.