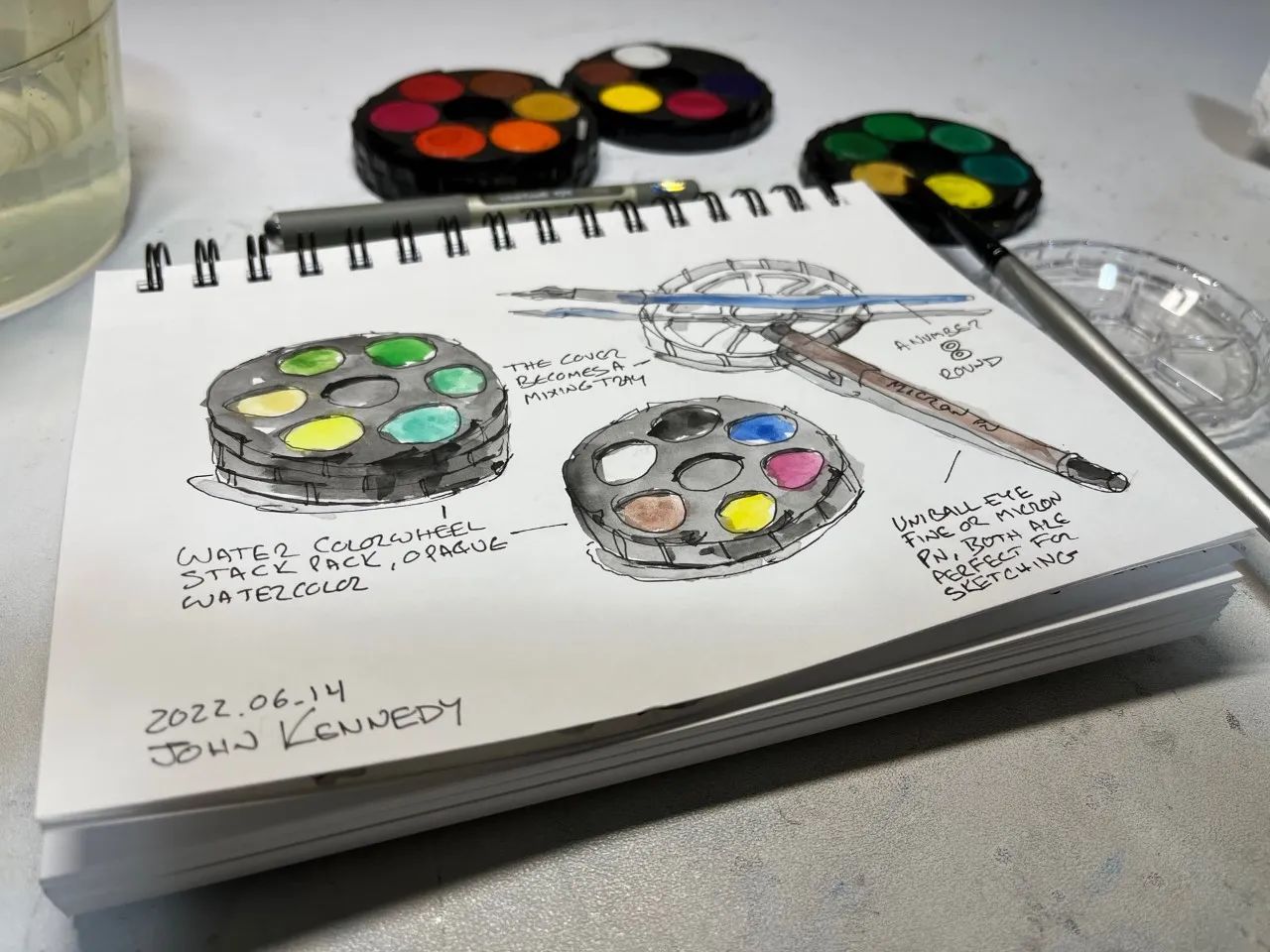 Sketchbook Your Life with John Kennedy
various dates 2023
"(Art/Sketching) has an impact on brain wave patterns and emotions, the nervous system and can actually raise serotonin levels. Art can change a person's outlook and the way they experience the world." - Renee Phillips
Sketching, and keeping a sketchbook, is a great way to create a lasting memory, while providing the opportunity to enhance your art skills. Whether it be architecture, landscape, flowers, plants or just your morning breakfast, the act of drawing and sketching brings you more deeply into the moment and enhances our appreciation of the world around us.
In this class, we'll discuss some basic instruction about tools and techniques as well as provide instruction and ideas to give you the confidence to start documenting your life. Some art experience is helpful, but most importantly you need the interest to create, a willingness to try and a desire to make a deeper connection to this world and to the things important to you.
All supplies provided including a spiral sketchbook.