Sip on a Portawhiskapotumus at Überbrew
A Big Beer with a Big Name
It seems that drinks referring to the hippopotamus are in style these days because not long after testing out the HipHOPopotamus I had a chance to go to Überbrew and test out the Portawhiskapotumus.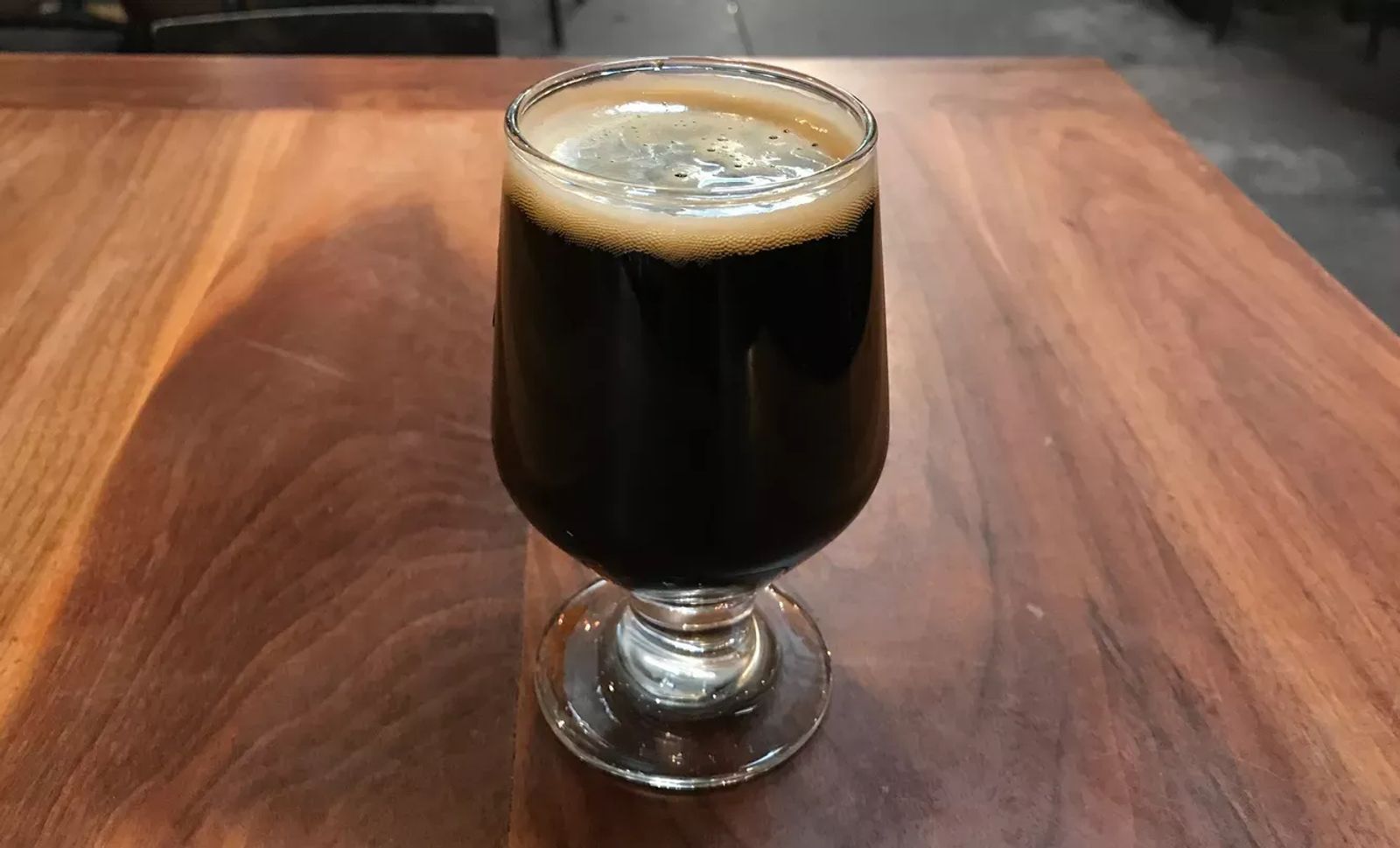 In the beverage world today there is a big movement toward experimental and "different" drinks. Even just 10 or 15 years ago there wasn't nearly the variety and the unique flavors that there are today. Fortunately, here in Billings, we have a great craft beer movement. This means we get more than your standard Amber Ale or Wheat Ale. We get crazy barrel aged stouts that will knock your socks off.
Let's just say it's a good thing this one only comes in half pints.
About the Portawhiskapotumus
If you're like me, the first thing you may notice is that the end of the word is spelled differently than the end of hippopotamus. It's not a typo. It's a nod toward the scientific name for hops, Humulus lupulus. It's clever, but you're not concerned with clever. You want a good tasting beer. This is one of those beers.
The menu describes it as "Blended imperial stout aged in port and rye whiskey barrels". When a lot of people see stout and porter, they tend to think of both styles as basically the same. While there are a number of similarities, the biggest difference is that stouts use unmalted barley and porters use malted barley. The result is that the porter ends up with a smoother and often sweeter taste, while the stout ends up with a bigger bite and more of a coffee taste. The "imperial" part of the description simply refers to the fact that it's bigger (higher alcohol in most cases, which leads to more robust tastes). The port and rye whiskey barrels are pretty clear, and the blended means that it blends the beer from those barrels.
Clocking in at 11%ABV, and with the heaviness of a stout, means that you really don't want to be throwing back pint after pint.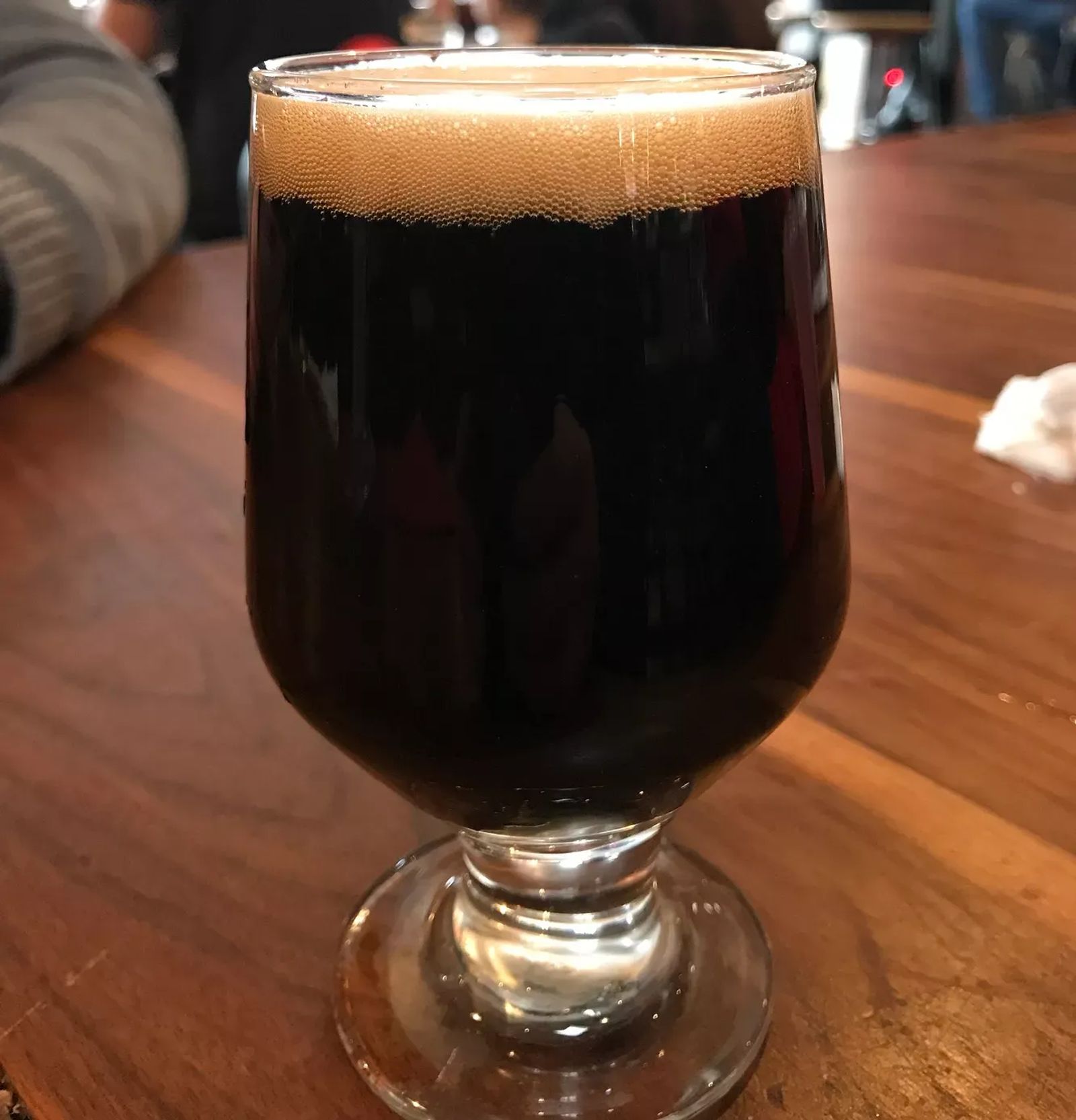 The Look, the Smell, the Taste
These are the big three when you drink any sort of beverage. Some beers the look will have more to it, this one you may be tempted to say, "Yup, it's dark." But look a little closer. Yes, it's supposed to be dark. If you could see through it you should question if it's really a stout. But take a look at the head. A good stout or porter will have a frothy head that's light brown in color.
Smelling the Portawhiskapotumus you pick up on the whiskey, but not quite as much on the port. Whiskey is, after all, a much more intense smell and flavor. Smell from multiple levels, close, a little further away, and a few inches away. You will pick up different scents and nuances to the grains, hops, and barrels.
When you taste it, you first notice the whiskey. But take a few more sips. Each one brings out different flavors as your taste buds acclimate. After you swallow you will notice that the lingering tastes are more of that robust roasted grain that stouts have. The port is harder to detect, but try to distinguish the sweetness that a port wine imparts.
Hop on the Hippo Bandwagon
As long as you're out and about downtown, sampling the numerous wonderful drinks, take a ride on the Hippo band wagon. Überbrew and Last Chance are just a block apart from each other, so it's not hard to have one of each. They're two completely different drinks, both with their own amazing unique characteristics. But they're both wonderfully made.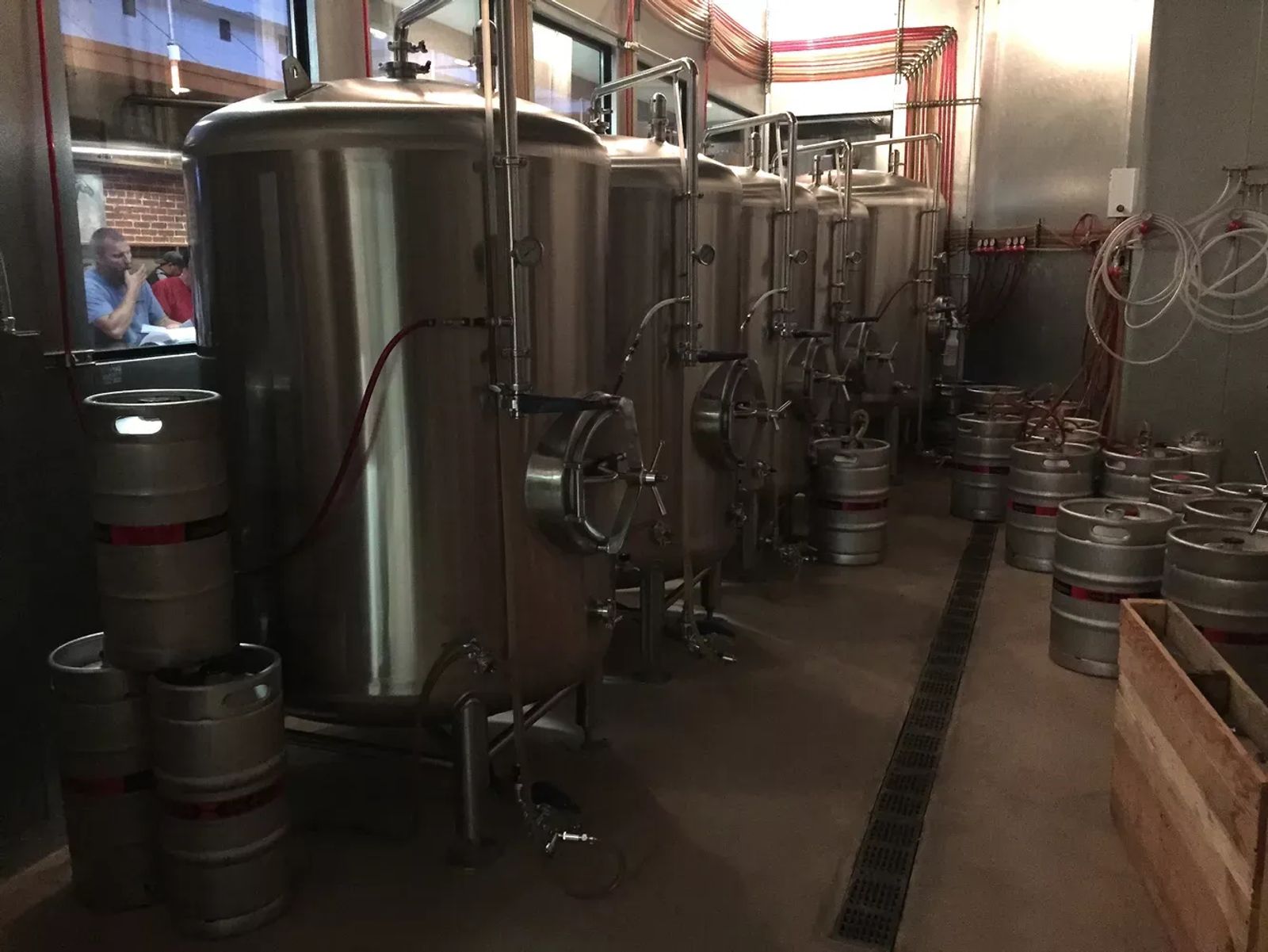 by Scott Sery
Scott is a writer, outdoor enthusiast, beer snob, and woodworker. When he is not out exploring all of the wonders around Billings, he loves to sit down for a frosty brew at one of the many great breweries we have available to us. You can read about most of his adventures, and many of the fine brews he has sipped right here. Find out more about Scott at ScottSery.com