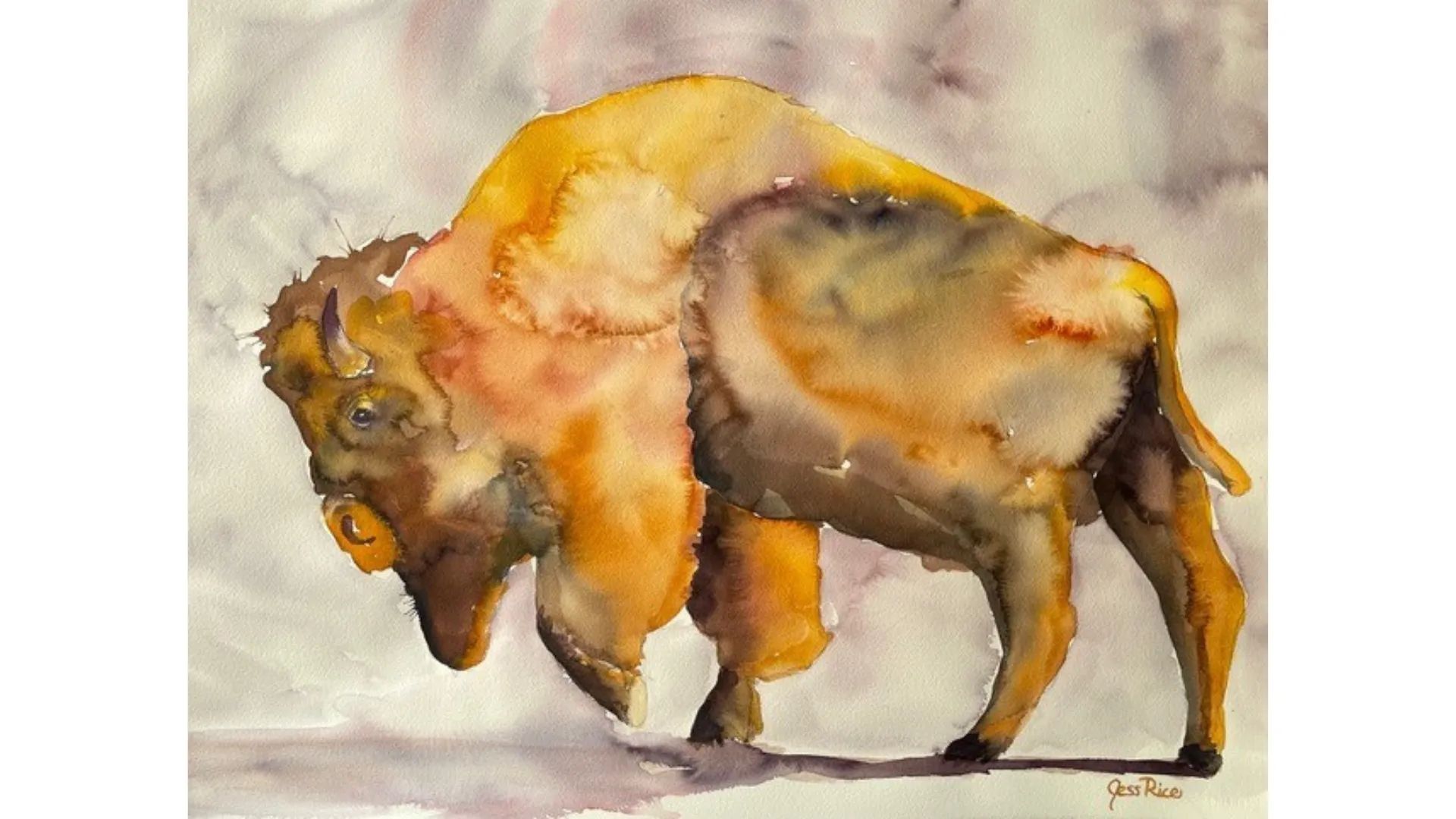 Painting Large Bison in Watercolor with Jess Rice
Aug 13 & 14, 2022 at 10:00 aM
In this 2-day weekend workshop, we will be painting bison both days, on the Saturday we will be painting the whole bison using different techniques to create a lively looking buffalo. On the Sunday we will be working on a close-up of a bison where we will focus on creating realistic eyes and learning to go dark enough with the bison and adding final touches by lifting paint off in some areas to show light.
During the workshop we will begin with a warmup where I will get everyone used to wetting their paper, loading their brushes, and applying the paint to create a rich base of color for our painting. Once everyone is comfortable and warmed up, we will work on a smaller painting of a bison where you can practice working with water and paint and your brushes before moving onto a larger painting.
We will then work on a larger full sheet (22x30 inches) painting. The best thing about working larger is we have a lot of room to work with, using a very wet surface and lots of paint to create a rich base from which we will add several more layers to create the rich colors of bison.
I will also show you how flexible watercolors can be as we work on redefining areas of light and shadow in our bison.
All supplies are provided, even the drawings for the bison, you just need to bring your creative spirit.