My Top 5 Places to Snowshoe
My Top 5 Places to Snowshoe
Originally posted December 2014
Winter is upon us even though we technically have a few weeks left before the end of fall. That means we put aside our fly fishing poles, and break out the ice fishing poles. We stash the bicycles and grab the skis and snowshoes. One of my favorite aspects of this season is that you get to explore all of those places you went to over the summer, and see a completely new place. Here is my list of where I love to go in the winter to experience a different side of the Montana mountains.
Silver Falls and the Lake Fork Trail
One of the absolute best snowshoeing or cross country skiing areas is the Lake Fork trail. This trail will take you alongside the Lake Fork Creek for several miles (even further in the winter because the road is closed about a mile and a half from the trailhead) and land you in some amazing spots. A mere mile from the trailhead gets you to Silver Falls, an amazing ice structure that ice climbers can often be seen on. Head a few more miles up the path and you'll find Lost Lake. I haven't been to Lost Lake in the winter, but I can imagine it's a sight to behold. That's as far as I have been, but if you have been further, let me know!
Mystic Lake
Mystic Lake is one of the wonders of our area. Dammed up to help produce hydroelectricity, the lake is actually a reservoir… and also the largest body of water in the Beartooth Mountains. Throw on your snowshoes to get there not because the snow is especially deep, but the path can get icy in places. When you get to the lake in the dead of winter the ice will be nearly 3 feet thick. But when you walk on it you will hear it crack underneath you, and you will hear that crack travel over a mile along the lake. At this point run toward shore not because you're in danger, but because it's scary. I plan to go ice fishing at Mystic this winter.
Phantom Creek
Phantom Creek is one of those places that I seldom get to. Not because it's boring, dull, or anything like that, but because I always forget about it. Shortly before you get to East Rosebud Lake there is a small parking area by the Phantom Creek Trailhead. From there you can hike for about 4 miles to the top of Froze to Death Plateau. Along the way you'll see some great sites, frozen waterfalls, and amazing bowls. Be aware that this is the only area I have ever seen signs of grizzly bears in the Beartooths. In June one year there were some old footprints through the snow as we approached tree line. You shouldn't have to worry in the winter though, but better safe than sorry.
Hyalite Canyon
Ok, this isn't really a day hike as much as it's a really cool area. Just South of Bozeman is Hyalite Canyon. This canyon is home to some of the most famous ice climbing in the lower 48 states. It's also really popular for all kinds of winter sports including ice fishing the reservoir, ice climbing, snowshoeing, backpacking, cross country skiing, and more. If you want solidarity go on a weekday. If you like the camaraderie of other winter outdoor enthusiasts, head up there during the Bozeman Ice Festival.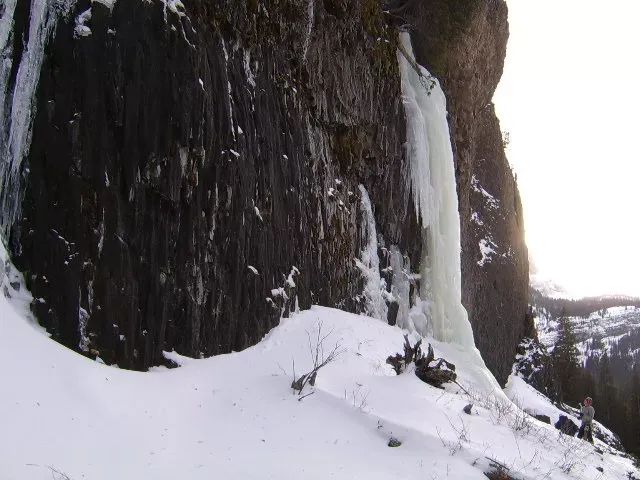 Boulder River Valley
The iconic Boulder River Valley was the setting for one of the most famous Montana movies of all time. But it's even better in the winter. With so many private homes and camps along the way, the road is almost always maintained until you get to Camp on the Boulder. From there you need a nice modified four-wheel drive, snow mobiles, or you can go it on foot with snowshoes or skis. There are a plethora of trails that branch of the main road, or just stick near the road and river. Hit this one up shortly after a snow comes through and you'll be in a winter wonderland.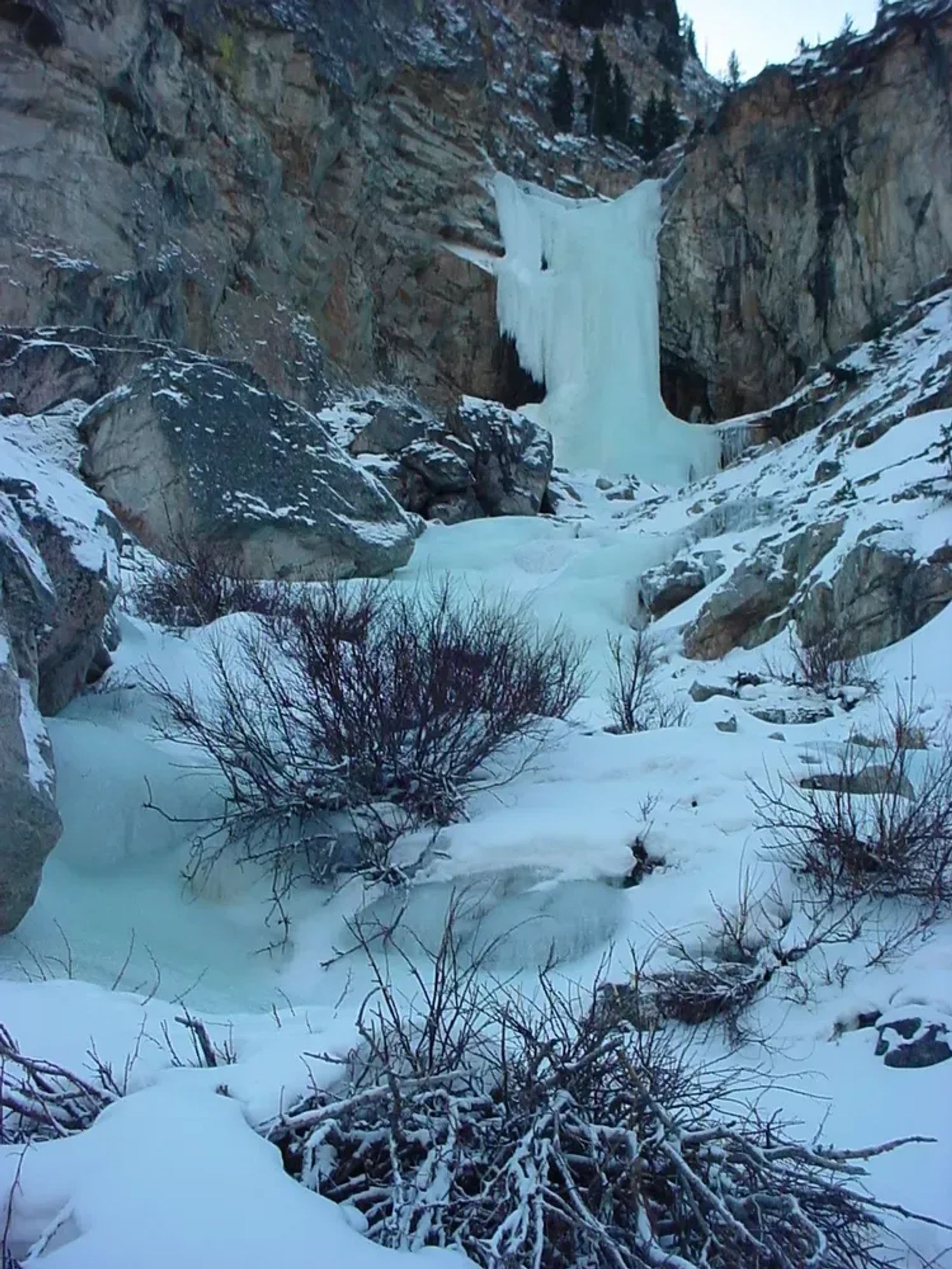 The adventures don't stop just because the weather gets colder. If you want to really experience Montana, you have to get out there during all 4 seasons. Winter transforms the beauty to a whole new level, one that most people aren't willing to see because it's just too cold.
Where are your favorite places to snowshoe?

by Scott Sery
Scott is a writer, outdoor enthusiast, beer snob, and woodworker. When he is not out exploring all of the wonders around Billings, he loves to sit down for a frosty brew at one of the many great breweries we have available to us. You can read about most of his adventures, and many of the fine brews he has sipped right here. Find out more about Scott at ScottSery.com