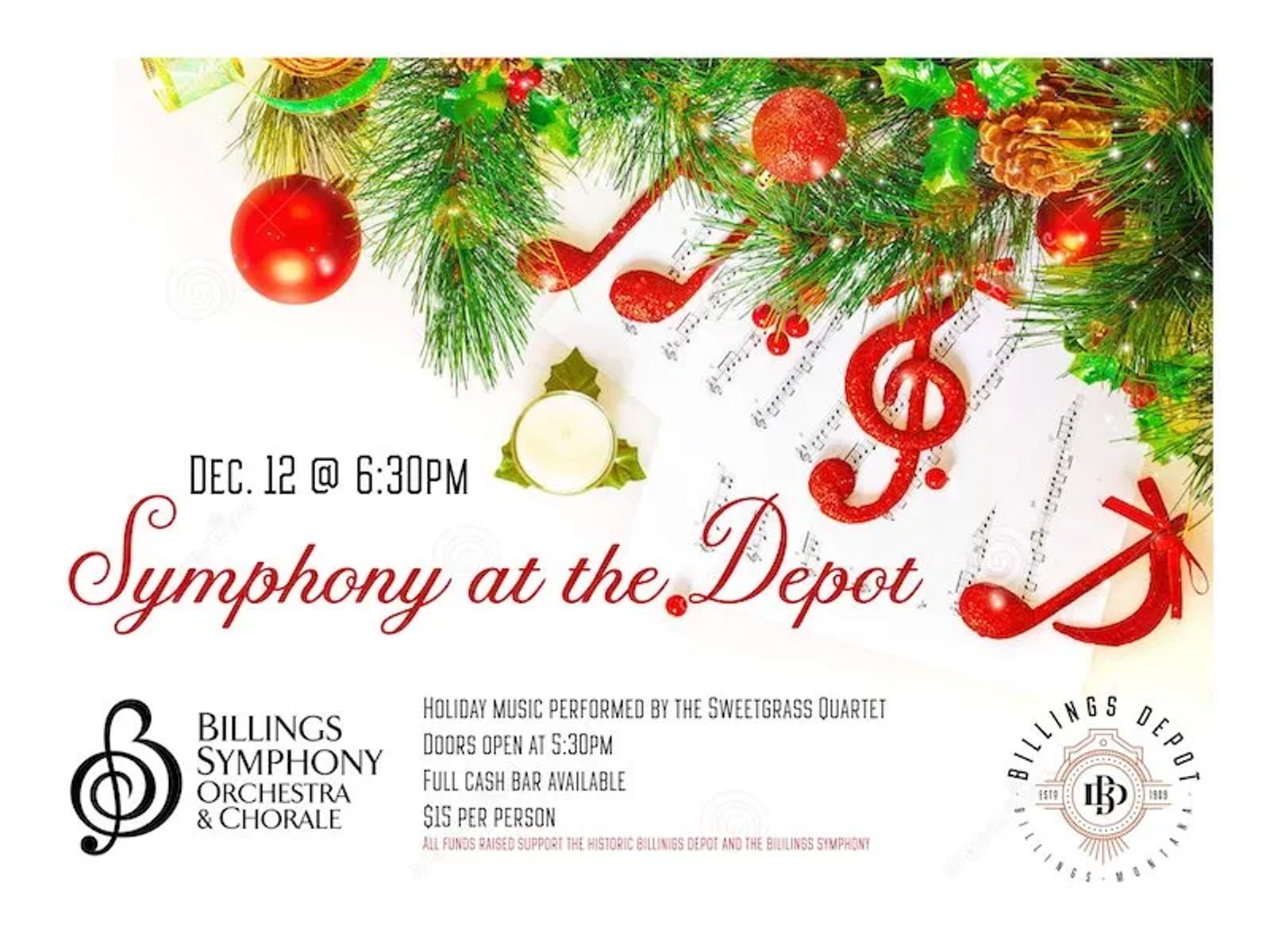 Holiday Symphony at the Billings Depot
The Billings Depot and the Billings Symphony partner to bring mini symphony performances to Downtown Billings.
The next performance is set for Thursday, December 12 from 6:30 pm to 8:30 pm at the Billings Depot and will feature Sue Logan, Lauren Reinking, Laura Linde and Susan Wadsworth, also known as the Sweetgrass Quartet.
Holidays are a special time at The Depot. The entire campus is lit up ready to bring cheer to all! Bring your loved ones to this very special Holiday Concert by the Sweetgrass Quartet!
Doors open at 5:30pm with a full cash bar available.
Holiday Symphony at the Depot
Friday, December 13, 2019
1:30 AM— 1:30 AMUTC