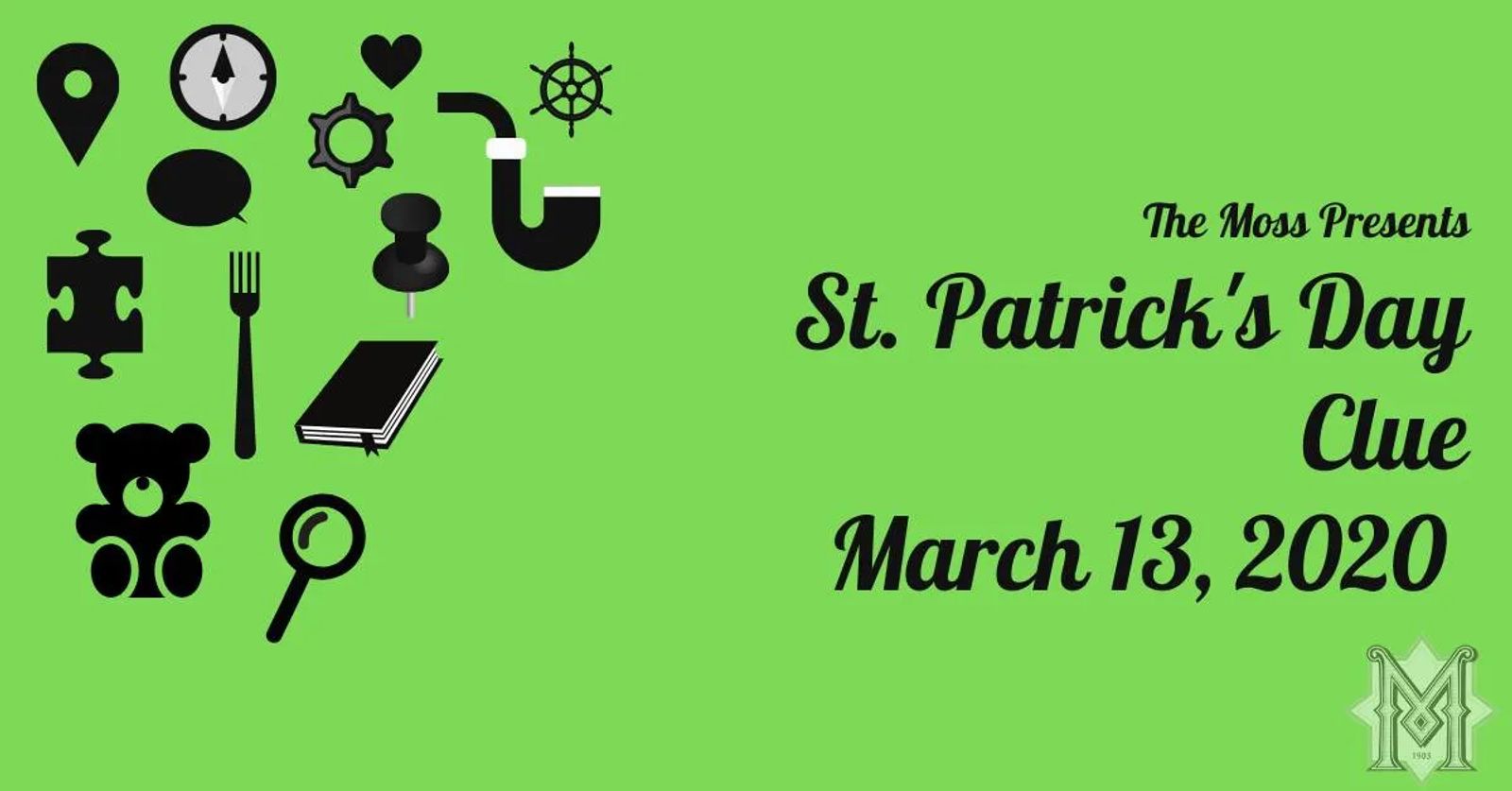 Clue Game - St. Patty's! at the Moss Mansion
It's a lucky night, don' ya know! There'll be a little hoot'n an' a hollerin' an' some joshn' ta boot!
Celebrate St. Patty's Day with an evening game of strategy and chance among the fabulous rooms of the Moss Mansion. Come early and pick your character, then get ready to find the clues and weapons that will lead you to who done it – before the murderer strikes again! Recommended for age 18 and up, must be able to navigate the stairs.
$30 per person – reservations required, includes party snacks and drinks. No paper tickets, no refunds, no waiting lists. Enter at the basement/gift shop stairs out back. Game rules start at 7:00 pm sharp, points are tallied and snacks served about 8:30 pm. The mansion is warm – please dress in layers.
Private Clue Games may be booked with Aly Turner, our Tour Coordinator, at 406-256-5100. Minimum 20 guests, maximum 25. Special kid-friendly private versions are available by request, more suitable for ages 12 and up.
Due to the nature of this event, patrons drinking beer must be 21 years of age or older. Any intoxicated patrons can be refused admission with no refund.
Clue Game - St. Patty's! at the Moss Mansion
Saturday, March 14, 2020
1:00 AM— 3:00 AMUTC