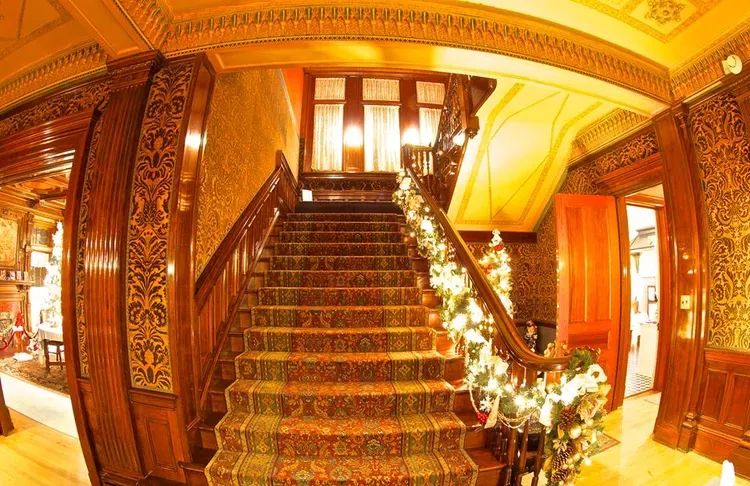 The Moss positively glows at Christmastime. Local organizations and businesses decorate over 15 full-sized lit trees on a theme (Christmas Around the World this year) and the guests pour in to soak up the sights and sounds of the holidays. Tours include stories about Christmases past, and music fills the spaces. Guests vote on their favorite trees, and the winners earn a small cash prize for charity.
Christmas guided tours are $20 per person (Fridays and Saturdays at 1:00 pm), self-guided tours start at $15 per person (noon to 3:00 pm). Children 5 and under are always free on tours. No reservations required.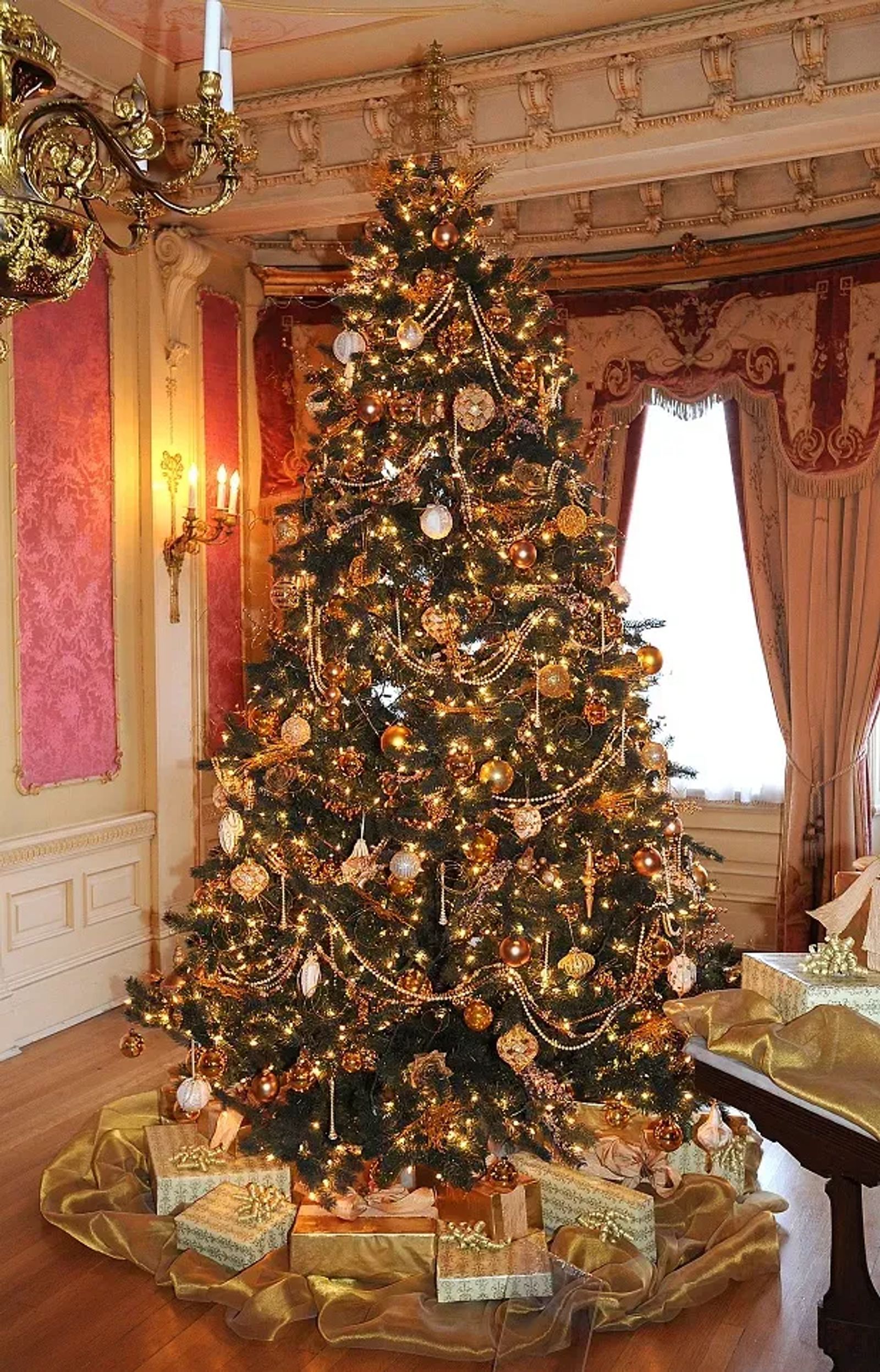 Self-guided tours are $15 per person, $12 for Seniors, Military, and Students age 6 to 18 (five and under are free). Guided tours are $20 per person and last approximately one hour.
Watch this website and our Facebook page as we roll out the details for another spectacular Christmas season at the Moss Mansion!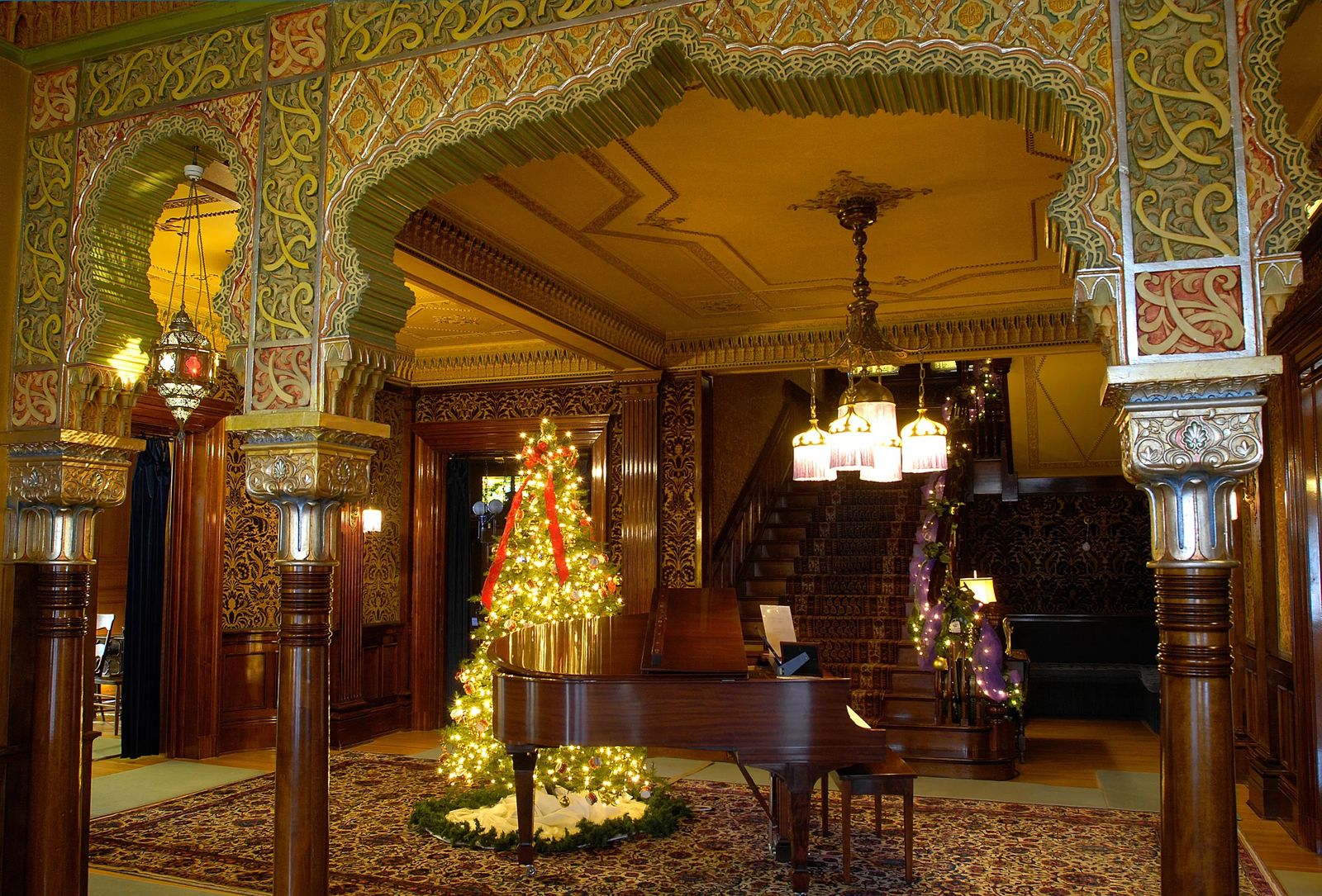 Dates and Times
Thursday, December 12, 2019 – 12:00 PM to 3:00 PM
Friday, December 13, 2019 – 12:00 PM to 3:00 PM
Saturday, December 14, 2019 – 12:00 PM to 3:00 PM
Sunday, December 15, 2019 – 12:00 PM to 3:00 PM
Tuesday, December 17, 2019 – 12:00 PM to 3:00 PM
Wednesday, December 18, 2019 – 12:00 PM to 3:00 PM
Thursday, December 19, 2019 – 12:00 PM to 3:00 PM
Friday, December 20, 2019 – 12:00 PM to 3:00 PM
Saturday, December 21, 2019 – 12:00 PM to 3:00 PM
Sunday, December 22, 2019 – 12:00 PM to 3:00 PM