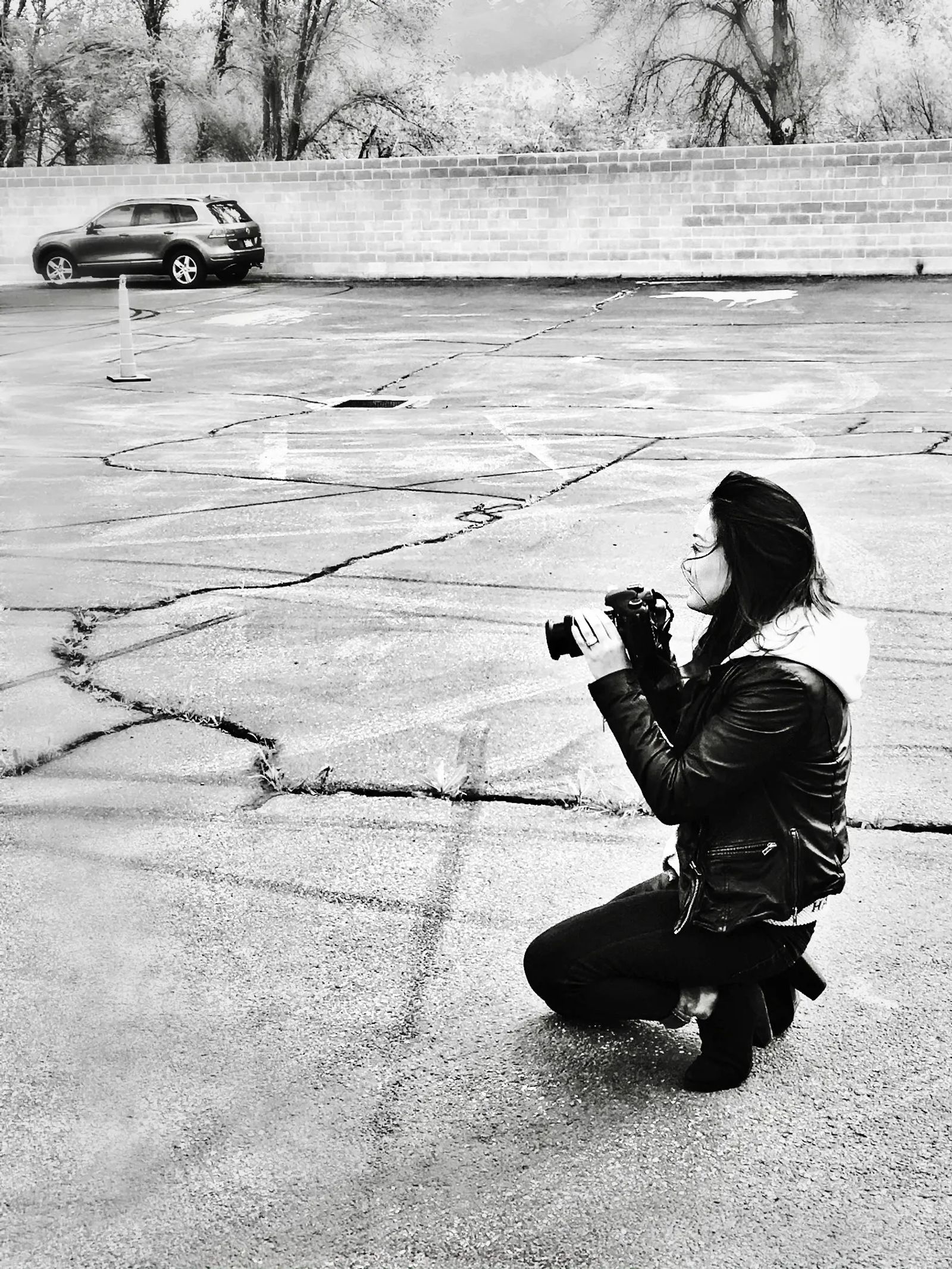 Cheeseballs & Coffee with Mrs. Mariah Carpenter
By Caiti Polley
Mariah owns Black Dog Coffee with her husband Rob, and she is Operations Director of her mother-in-law Kris Carpenter's local businesses, The Joy of Living, and Sanctuary Spa and Salon.
I first met her right after moving to Billings in November of 2019. My own mother-in-law was in town to help us move into our new place and we decided to sneak out for a break. We went to check out Joy of Living because she had seen it featured in a design/architecture magazine that she follows and it was perfect! After shopping we went next door to Black Dog Coffee Shop. Next thing I know my MIL is in deep conversation with who else but Mariah, the Owner. I was mortified, but they were chatting it up like old friends and Mariah was filling us in on all the best local spots that Billings has to offer. She even wound up emailing me a whole list of places to check out….how nice right?!
Fast forward, she gave me the contact information of my now Real Estate Broker, (and B365 Owner!) Liz Francis with North Acre Real Estate. Fast forward again, and I'm working for Liz at Billings365 and we have partnered with powerhouse Mariah!!!
So anyways, Mariah has partnered with Billings365 and is now one of our Premier Sponsors. Who is she? What does she do? And how does she do it? You're in for a treat my friends! I got to sit down with her over some delicious cheeseballs from Mezzo and I am here to give you the scoop!
Mariah is truly one of a kind. She is full of life, funny, friendly, super intelligent….all of the things! To be honest it's hard to summarize her one sentence. Everywhere we go she knows someone and is always giving out hugs and catching up. For me, who has lived in big cities my whole life and moved around every few years, this is a totally foreign concept. But I love seeing it and hope to have similar relationships with people here in Billings someday.
After sitting down to chat with her last week it became pretty clear why she's so loved. She pours her heart and soul into her relationships and into running her businesses. I think that is a rare thing to find these days. We all have our own lives running at a million miles an hour, whether it's our own careers we're managing, friendships, or our families… it has become even more difficult to really connect with people on top of everything else. (Especially since COVID has come into the picture!) I feel like Mariah is genuinely present with people and genuinely cares about them, and that's why we all love her so much. I think that's also the reason she has been so successful. She truly cares for her employees and what guests experience when in one of her stores. If you have been to one of them, then you know exactly what I'm talking about.
Mariah runs three businesses with her hubby Rob and Mother-in-Law Kris. Mariah and Rob started Black Dog Coffee House, and she helps run her mother-in-laws businesses Sanctuary Spa & Salon and The Joy of Living.
Sanctuary Spa and Salon offers Clients all kinds of amazing services with top-of-the-line, clean beauty products from Aveda. No exaggeration, I feel like even walking in to the salon is an experience because it smells soooo good and the staff is so friendly and fun! My favorite thing Sanctuary offers is their pedicures. They let you pick an essential oil during your pedicure and they do an aromatherapy treatment with it while your feet are relaxing in hot towels….talk about incredible! I have never had something like that done for me during a pedicure and omg did it leave an impression! Because Mariah said her favorite services that Sanctuary offers are the massages and facials, I have already booked an appointment for both and I am BEYOND excited!
Kris started The Joy of Living 12 years ago when she noticed there wasn't a local spot in Billings where people could just pop in and buy gifts for friends. She came up with the name for their store because of what she wanted it to bring to our community— Joy! Whether you're buying something for a friend, or find something that you love for yourself- the Carpenter's want it to bring you joy. What a simple and sweet concept, right? I love going there to find gifts for my family, friends, and clients. They have such an array of different goodies, there is literally always something there for everyone on your list (including yourself!!).
Black Dog Coffee Shop is her baby. It was originally the Joy of Living storefront, and she & her hubby helped move them next door and built up Black Dog into exactly what it is today. Not only do they have some of the best coffee in town, what makes Black Dog so special to me are the people that work there. They are all so friendly and refreshing, just like Mariah. They are always upbeat, never complaining, and always want to know about your day and what's going on. Aiden, one of the baristas, once told Mariah that his job is to "fill up people's cups" both literally and metaphorically. As clichéd as that sounds, that's exactly what they do <3
Black Dog just opened up their second location inside of Roots Garden Center off of Poly. If you haven't been to Roots yet, don't walk, RUN over there immediately. Their new store is the perfect place to sit amongst beautiful flowers with friends or grab a table and knock out some work!
I hope you all get to know Mariah and get to visit some of her businesses. We will be sure to keep you up to date on any specials they're running and of course any classes or events!
Tag @billings365 on Instagram & Facebook in any of your adventures to her stores! Check out our Events Calendar for things to do in Billings and whats going on in Billings this week!


Learn more about Mariah's Businesses Here: