Billings, Montana on the Rocks
Where You can Rock Climb Near Billings
Billings often gets a bad rap about not being an "outdoorsy" town. But with the Rimrocks literally within 10 minutes of anywhere you are in town, there's nothing inconvenient about going out and rock climbing for an hour. Not even the places known for having outstanding climbing can boast that sort of accessibility.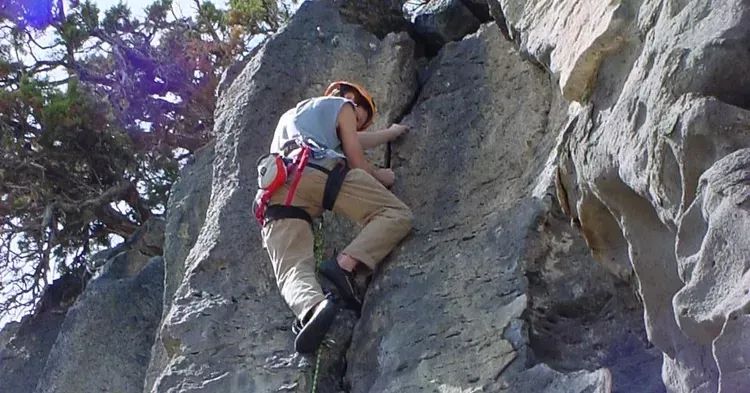 Climbing around here is like a well kept secret. There are plenty of climbers, but there's not a lot of literature on where to scale the rocks. If you're into climbing, here are the places where you can climb nearby; whether you have an afternoon or a whole weekend.
On the Rimrocks
During the summer you can slip off to the Rims after dinner and still get a good two hours of climbing in. Especially if you are into bouldering and you don't have to spend time setting up ropes.
Phipps Park/Diamond X – Phipps Park is known for the disc golf course and the awesome running trails. But there are a bunch of great climbs here at the park also known as Diamond X. The boulders that lay strewn at the base of the cliffs have some established bouldering routes (such as shown below, back in my sad, pre-beard days), and the cliffs hold unlimited potential. With some rock slides in recent years there are areas that have been labeled off limits, so use your best judgment on safety.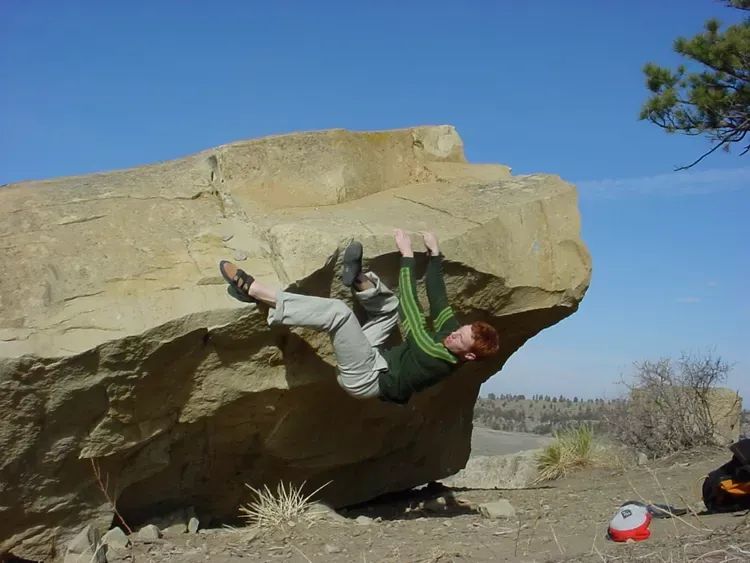 Zimmerman Park – One of the most popular top of the Rims parks, Zimmerman is a mecca for short wall climbs. Fairly close to the trailhead multiple routes are established on the short first cliff (before you get down to the main wall down below) that range from 8 feet high to 20 feet high. There's a huge variety from V0 to V8+. If you head further west along the trails, there are more climbs down low, but you'll have to head over to Steep World and see if they have the book in stock to get the beta on those ones.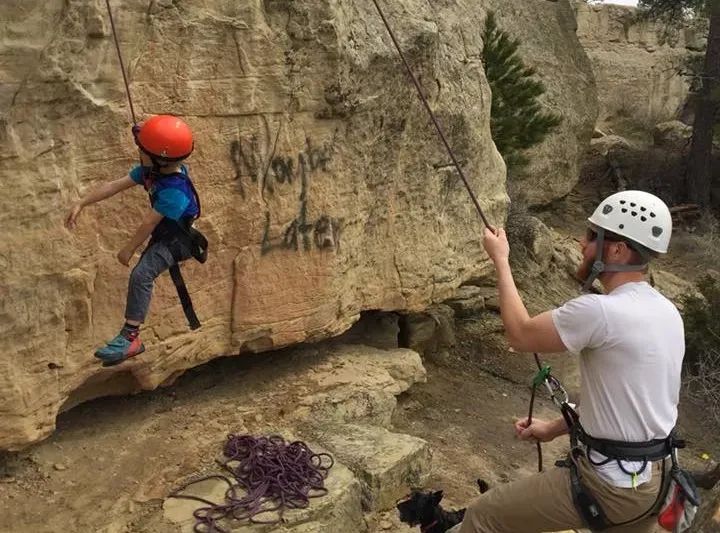 Gregory Hills – Gregory Hills was once the go-to spot for quick access bouldering. Not 30 feet from the cul-de-sac you could be on a boulder practicing your moves. Alas, all good things come to an end, and development took over. But don't worry; climbing on the cliffs is still going strong! You have to park on Rockwood Circle so you don't trespass on your way up. Check out the pictures on Rockclimbing.com and you can build your own guidebook.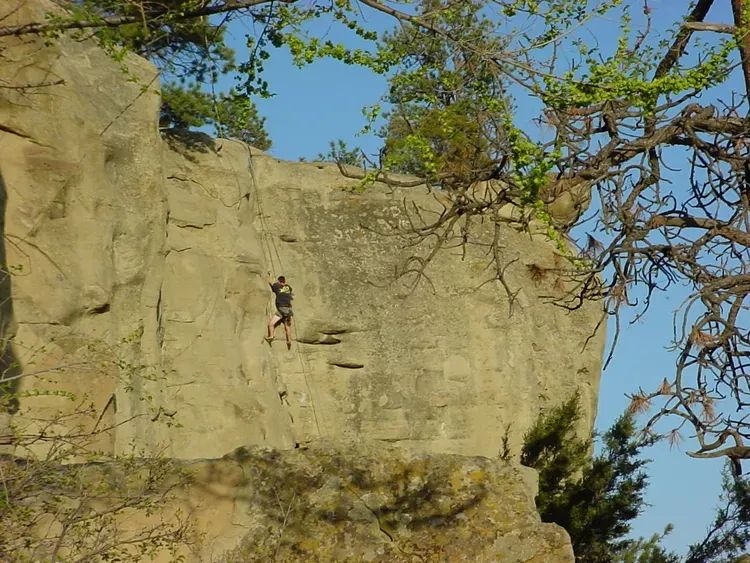 In the Beartooths
The Rimrocks are a lot of fun to climb on, but that sandstone does a number on your gear. If you want a cleaner rock to climb, you have to head a little further away.
East Rosebud – East Rosebud has cliffs that line the entire valley. So many cliffs that you can probably get a first ascent by randomly choosing a crack and climbing it. Since many people have climbed here for over half a century, if you do get a "first ascent" it's best to call it an "early ascent" or "first recorded ascent" so you don't step on any toes. If you want a climb that's tried and trusted, hit up The Ramp. It's easy to see from the road, a quick approach, and a nice 5.7 until you hit the top when there are just a few moves of 5.9. A descent off the backside is protected and largely walk-off.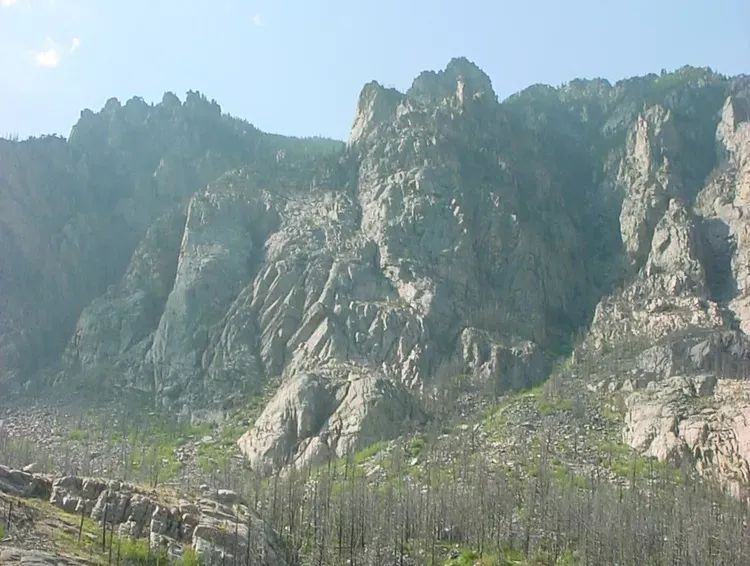 West Rosebud – Head one canyon west and you can get into even more climbing. West Rosebud has a bit harder approaches, but the rock seems to be a bit more solid. Along the trail to Mystic Lake the cliffs come down to meet you. If you look hard enough you'll find the bolts. Otherwise, take a look at the cliffs, choose a crack, and see what you can accomplish.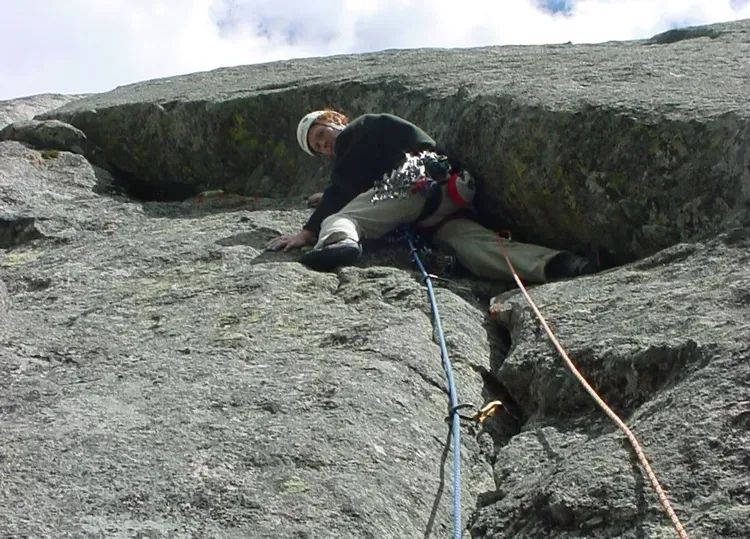 Red Lodge – If an easy approach is your thing, then you'll want to hit up the palisade near the Red Lodge Mountain Road. It's not exactly a destination climb, since you can do all 5 routes in a matter of an hour or so. But if you're in the area, and you have your gear, it's a great afternoon place to have a picnic and climb some limestone. Right where Ski Run Road forks (head right to the mountain, stay straight to get to Wild Bill Lake) there's a prominent palisade. Park off the road and do the 2 minute approach. Bolts will welcome you, routes are easy on the right, hard on the left; walk-up and off possible.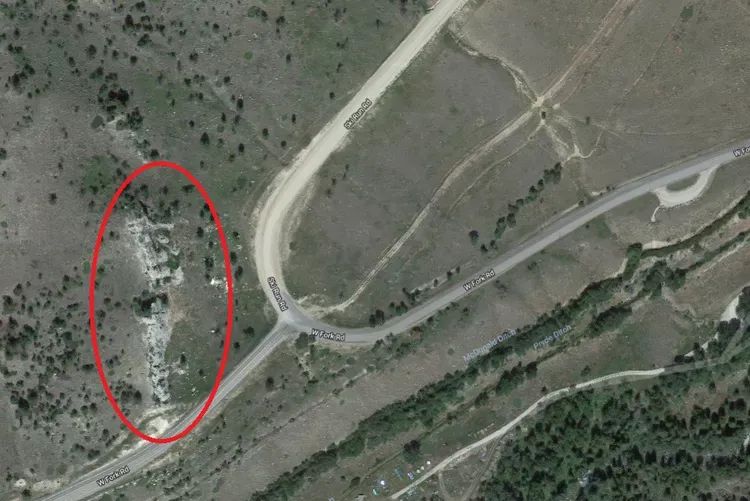 The Pryor Mountains
The Pryor Mountains, often hailed for their tales of Little People, strange happenings, and huge caverns, are also a fun place to relax and climb. Down low you'll hit sandstone, but most of the mountain is made of limestone. In areas like Timber Canyon there are bolted routes ranging from 5.7 to 5.10d difficulty. The approach is easy, but you need 4-wheel drive to get to the base. When it's 85 degrees in Billings, it's only 75 degrees there, so it's a great way to beat the heat. While you're on the rock, look back toward the plains. Hundreds of years ago Native Americans called this their home, and if you look hard enough you can find teepee rings.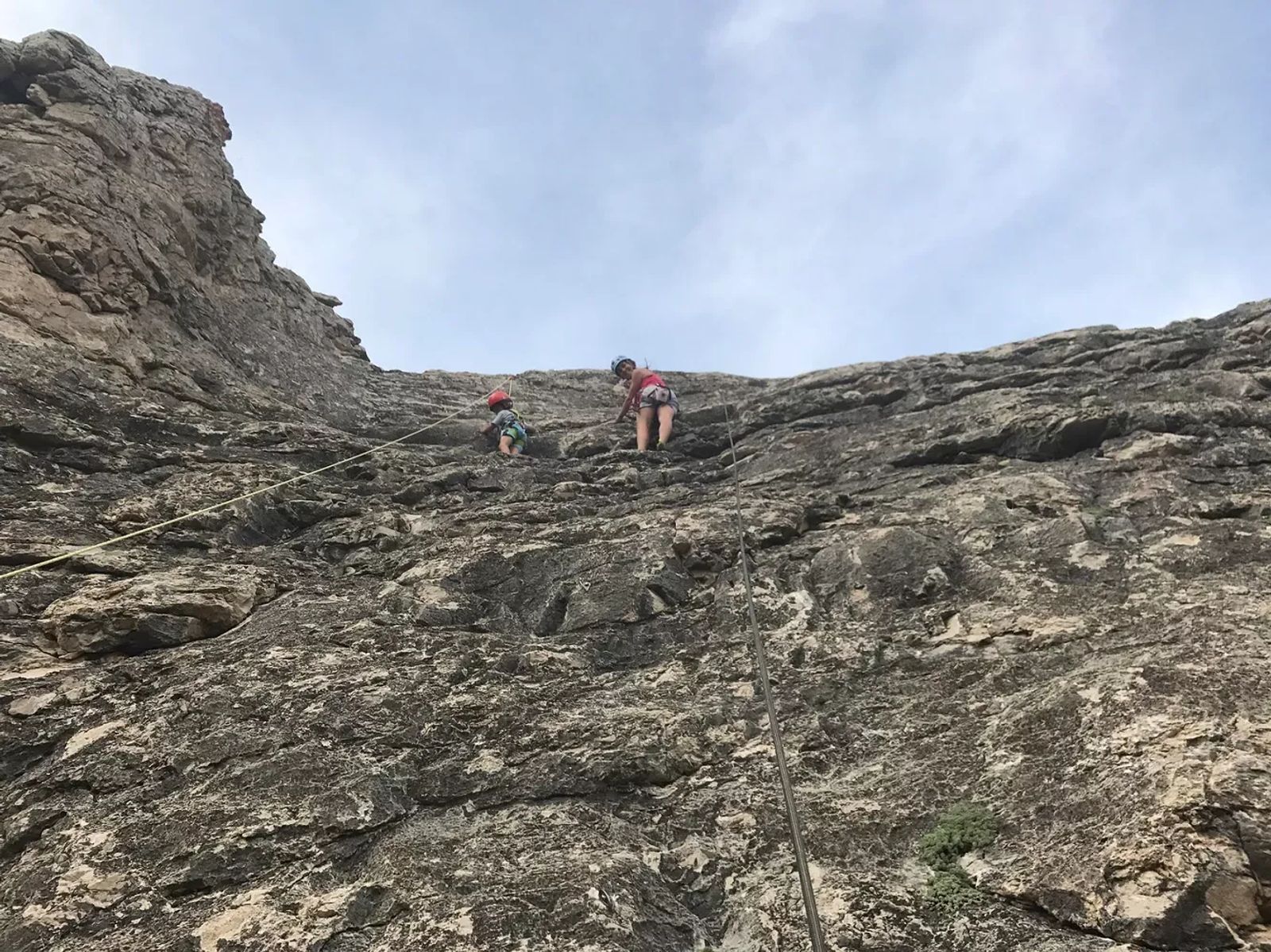 Rock Climbing Near Billings
Billings is a great place to climb. Near Billings are some great destination climbs. Whether you're a noob or an old pro, there's something that will challenge you. Of course, when the weather is cold, wet, snowy, or scorching, you can always hone your skills indoors at Steep World. Talk to the staff, learn some beta, buy some gear, and send that project.