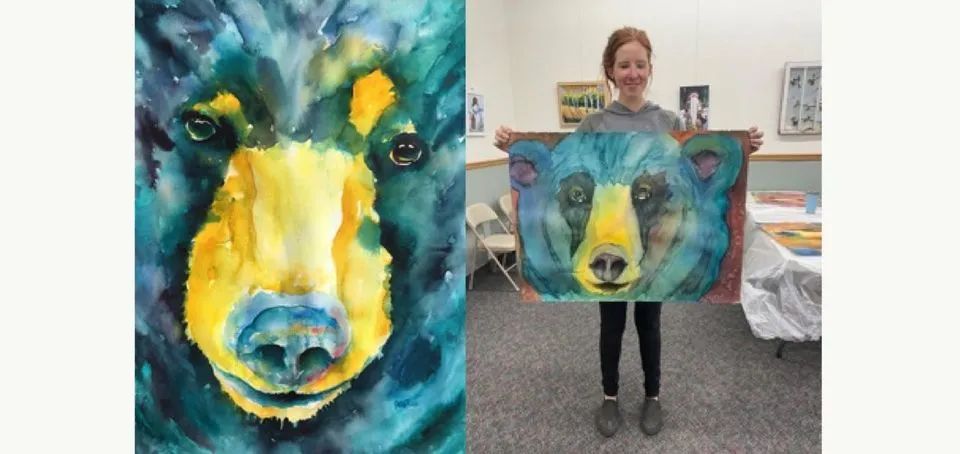 Big Bears In Watercolor w. Jess Rice
dec 15, 2021 at 6:00 PM
Come join in on one of my most popular watercolor classes, painting a big colorful bear in watercolors.
In this class you will be working with a full sheet of watercolor paper (22x30 in.), big brushes, lots of water and beautiful colors to create this handsome fella.
As you paint you will learn how to use masking fluid to reserve the whites of your paper, working very wet into wet, and how to layer colors over each other to create exciting colors.
All you need to bring is your imagination.