Beat the Heat; Head South to Red Lodge
Beat the Heat; Head South to Red Lodge
July 5, 2017
Red Lodge offers Fun Getaways
When the weather heats up in Billings, one of the first things we do is turn to the local swimming holes.  I recently talked about 4 ways to beat the heat where you can swim, float, slide, or hike.  But perhaps you want to get out but not get wet?  Or maybe adventuring through the mountains isn't your thing.
Red Lodge is a quick drive from Billings, and it is often a good 10 to 15 degrees cooler than Billings.  So when we are pushing a hundred degrees, they may only be clocking in at a comfortable 85 (for example, as I write it's 96 degrees in Billings, but only 84 in Red Lodge).
Need some places to visit?  Here are a few that can get you started.
Red Lodge Lions Park
Red Lodge is home to a variety of city parks, including a dog park and a skate park.  But if you have little kids, then you're going to want to visit Lions Park.  It's close to downtown, so no need to search, and it has a huge wooden play area.  For those that want to picnic there is plenty of grass, basketball courts, a soccer field, and a whole lot more.  When the Red Lodge Farmer's Market picks up, it's hosted at this park.
Lions Park has everything you need, and if you forgot it's just a block from IGA.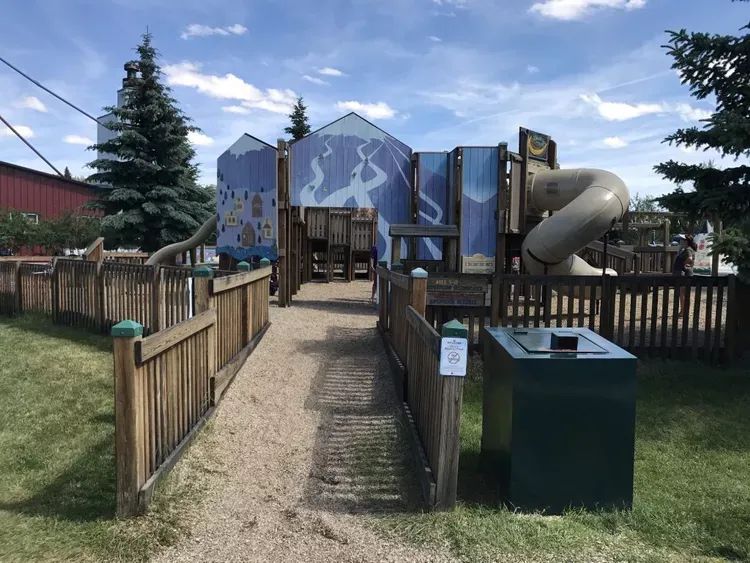 Yellowstone Wildlife Sanctuary
The Beartooth Nature Center, which changed its name to the Yellowstone Wildlife Sanctuary
in 2012, provides a home for those animals that cannot be safely returned to the wild.  Whether they are injured, abandoned, or a threat, they find a comfortable life at YWS.  You and your family can tour the facility (it's not very big, it will only take about an hour or so to see it all) and learn about each of the unique critters that call the sanctuary home.
If it's hot for humans, it's even hotter for furry critters.  The sanctuary opens at 10AM, so hit it up early to see the most activity.  As the day progresses the animals find shade and are generally napping.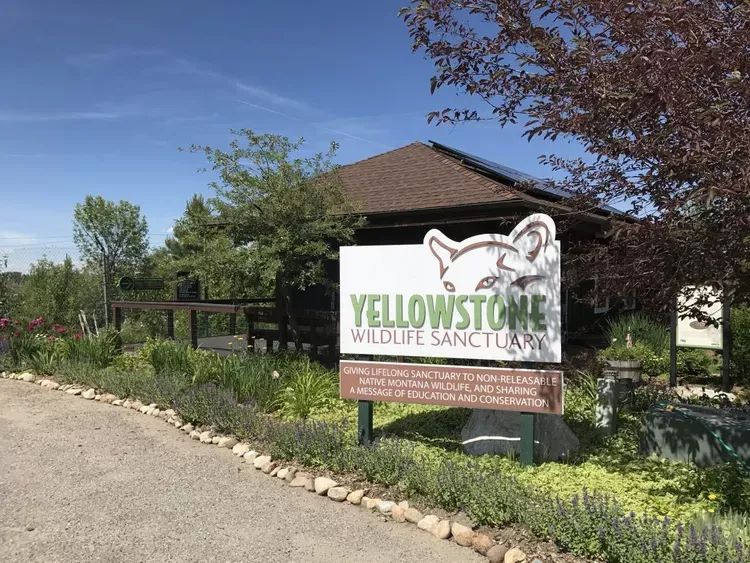 Downtown Shopping
There are many reasons to visit Red Lodge.  Access to the great outdoors is one of them; from this starting point you're poised for one of many adventures.  But the great downtown restaurants and stores are a destination in and of themselves!  Find a parking spot at either end of downtown (or just off Broadway Ave.) and walk up and down.
I suggest a stop at Rocky Mountain Market.  They have unique goods from Rocky Mountain states, including some delicious treats that you can't find anywhere else.
Go Do Something
There's a ton to do around Billings, especially with the great water parks, lakes, and rivers that we have here.  But sometimes the heat can be draining.  On the days that it's just too hot to do anything in Billings, head south.  From there you can stick around in Red Lodge, or you can head deeper into the Beartooths for a deeper chill (like if you hike to Moon Lake).
What's your favorite thing to do in Red Lodge?

by Scott Sery
Scott is a writer, outdoor enthusiast, beer snob, and woodworker. When he is not out exploring all of the wonders around Billings, he loves to sit down for a frosty brew at one of the many great breweries we have available to us. You can read about most of his adventures, and many of the fine brews he has sipped right here. Find out more about Scott at ScottSery.com