Bar Breakfasts: Kegs N Eggs at Uberbrew
Bar Breakfasts: Kegs N Eggs at Uberbrew
Originally posted November 2016
Where should you go for brunch this weekend? Überbrew for their uber (see what I did there) breakfast offerings AND beermosas.
Breakfast at Überbrew is available on Saturdays and Sundays. It begins at 11am and is served until gone.
You will find exactly 3 things on the menu for breakfast. However, they are 3 pretty kickass dishes (you know, if we had to describe them succinctly).
First off, their long-time running Kegs N Eggs special features scrambled eggs, a side of bacon (big, crisp, and thick cut just how bacon ought to be), home fries, and biscuits with sausage and gravy.
We visited with Troy, one of their managers about what he thought was the best part about their breakfast offerings and he said "our gravy is amazing," and he was right. Oh, it is so good…so so good.
Is it Saturday yet?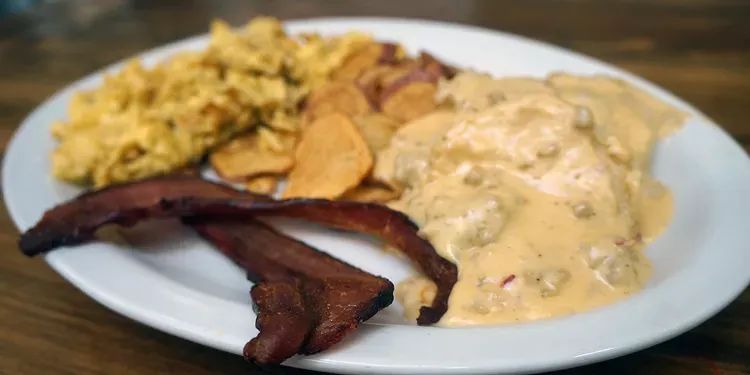 Next, you'll find the Hangover Helper which features schnitzel (thinly pounded pork that's then breaded and fried), smothered in the same delicious sausage gravy, served with scrambled eggs and bacon.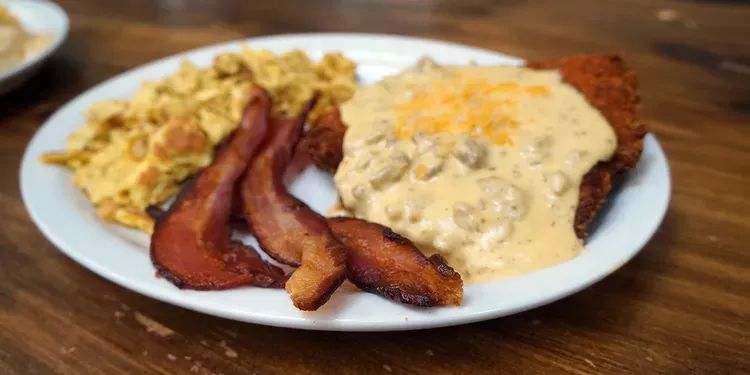 The Breakfast Special changes periodically but on this visit it was a bowl of breakfasty deliciousness with andouille sausage from our local Project Meats, scrambled eggs, breakfast potatoes, peppers and some shredded cheese.  The sausage has just the right amount of spice.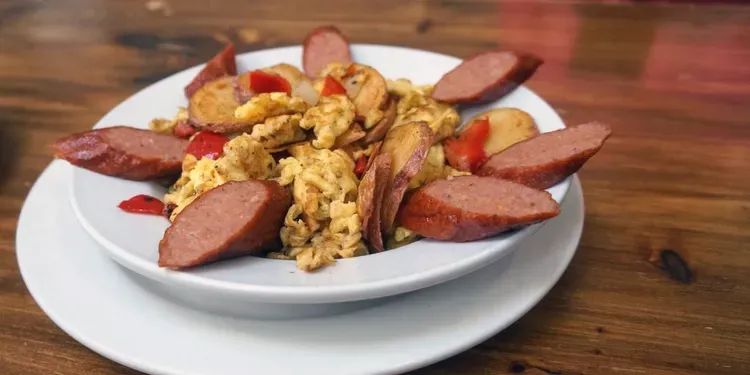 We got to taste test (i.e. feast) on all three dishes while we were there.  Katie and I both agreed that the dishes with the gravy would be hard to pass up when we go back.  But, you know, not everyone loves gravy so if that's the case go for the Breakfast Special.
And, you can get a beermosa too!  That's orange juice with one of your favorite Überbrew brews – the Canu, Pink Slip or White Noise.
Überbrew's bar-style breakfast is a tasty and unique experience. The portions are generous so be sure to show up hungry!
Überbrew is located at 2305 Montana Avenue.