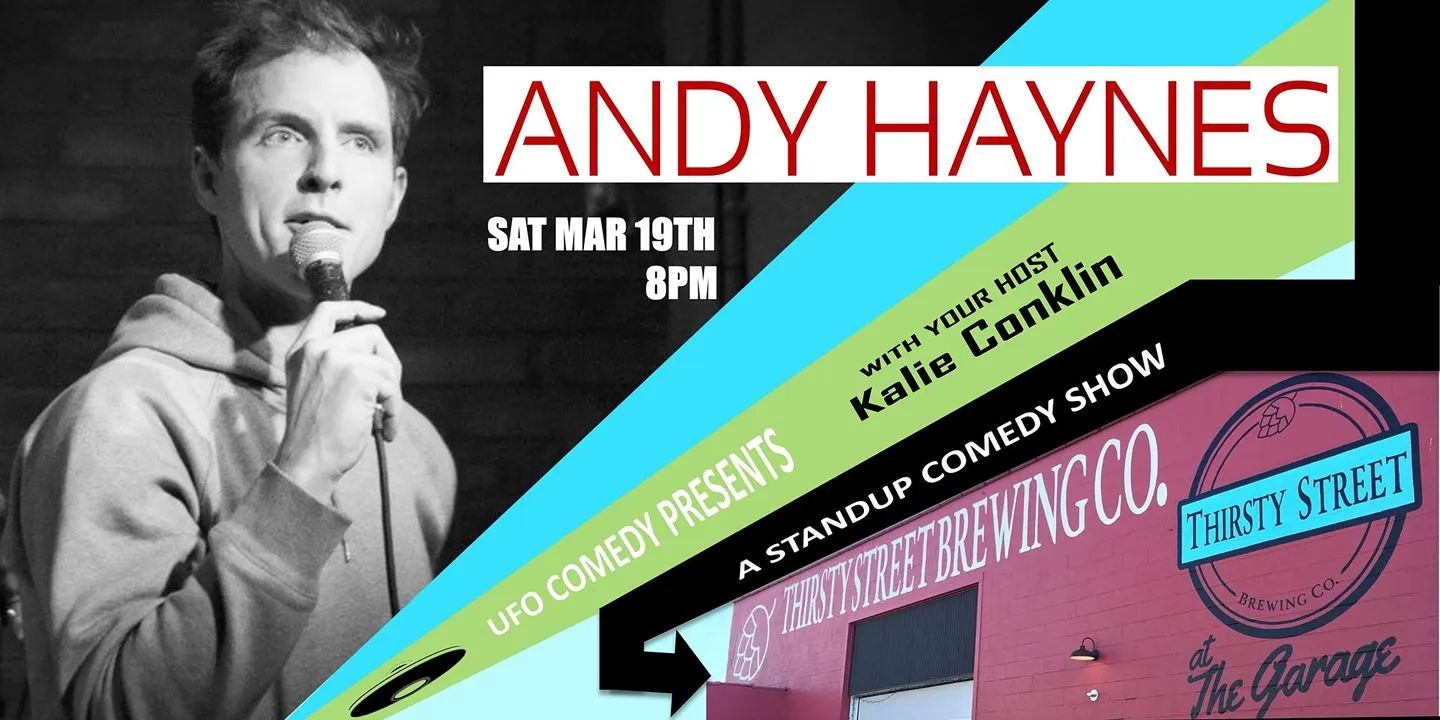 Andy Haynes presented by U.F.O. Comedy at Thirsty Street @ the Garage
mar 19, 2022 at 8:00 PM
Standup comedy with Andy Haynes at Thirsty Street @ the Garage! Tickets for sale now including tables you can reserve!
Come on down to enjoy a great lineup of standup comedians hosted by Kalie Conklin at Thirsty Street @ The Garage! Joining us this time will be Andy Haynes. Andy is a writer, standup, and actor from Seattle, WA. His standup can be seen on Late Night with Jimmy Fallon, Conan, Comedy Central Presents, the Pete Holmes show, and Comedy Central's Roast Battle.
The U.F.O. Comedy collective is a local Billings group that helps to organize comedy shows around Billings, MT.
Tables are available to reserve, you must purchase the entire table. We will offer both 4 and 6 person tables.
Some parental discretion is advised.
https://www.eventbrite.com/e/andy-haynes-presented-by-ufo-comedy-at-thirsty-street-the-garage-tickets-292719089677?aff=efbeventtix