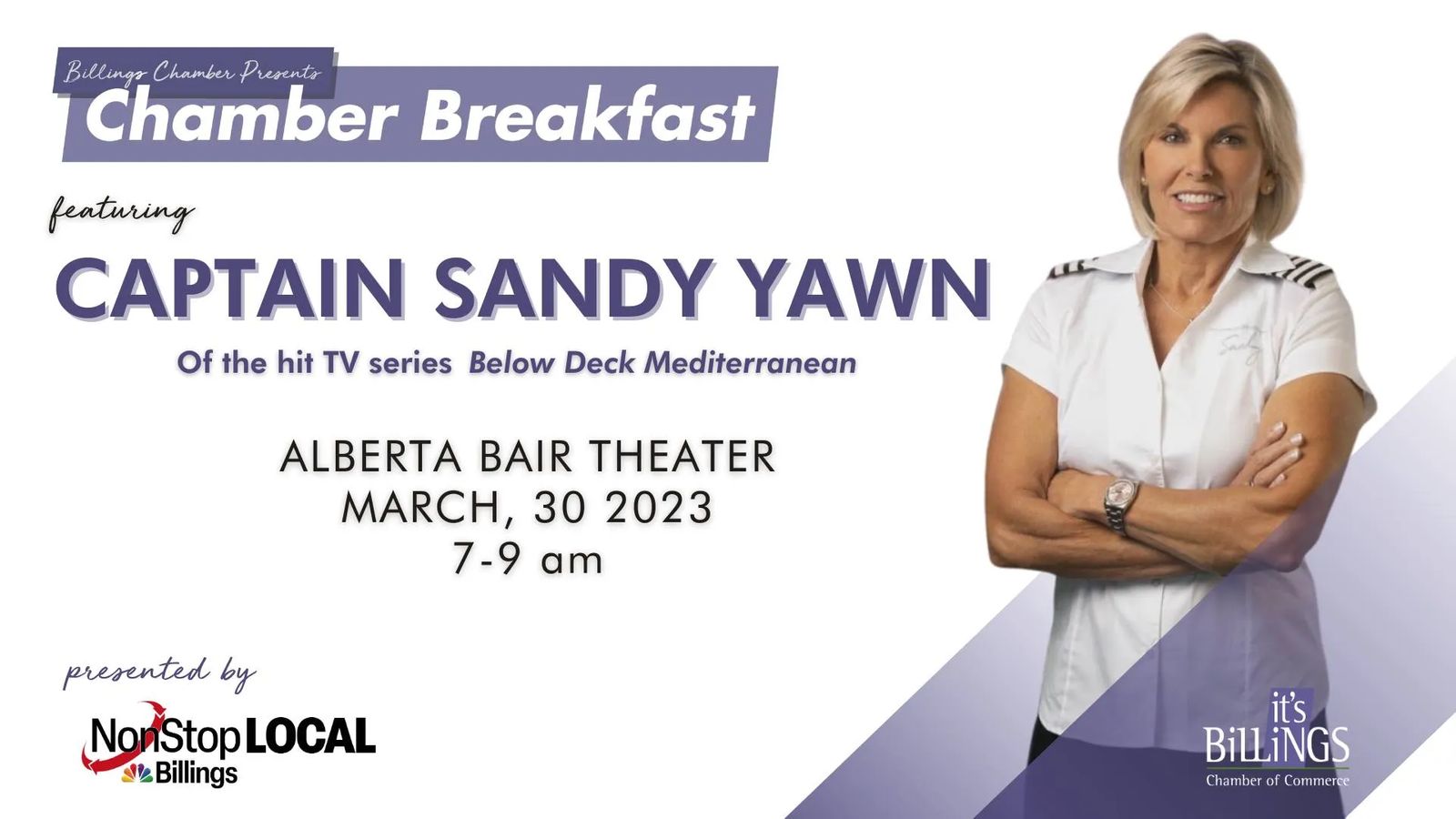 2023 Chamber Breakfast feat. Captain Sandy Yawn
mar 30, 2023 at 7:00 aM
The 2023 Billings Chamber Breakfast promises to motivate, inspire and encourage you lessons from Captain Sandy Yawn of the hit TV series Below Deck Mediterranean.
Captain Sandy has made big waves as a leader, international speaker, businesswoman, and superyacht captain with over 30 years of experience on international waters. She is known for her courage and integrity and shares invaluable lessons with audiences about character building, acknowledging failure, inspiring a crew, and empowering them to win as a team "in the same boat." Her book, Be the Calm or Be the Storm: Leadership Lessons from a Woman at the Helm, will release January 9, 2023, making her arrival into Billings all the more exciting.
The event will be held at Alberta Bair Theater on Thursday, March 30th from 7:00 – 9:00 a.m. with doors opening at 6:00 a.m. Ticket bundles of 10 are $675 and individual tickets are $67.50. All purchases include breakfast the day of the event.