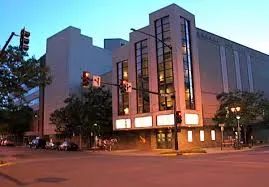 Your Alien @ the Alberta Bair Theater
Call 256-6052 for tickets
Recommended for grades PK-2 ArtsPower's newest musical touches down when an adorable alien lands on Earth, thus fulfilling a boy's wish for
something wonderful to come his way. Soon after the boy and the alien become fast friends, the alien begins to miss his own family. Will the boy figure out how to help get his new friend home to a faraway galaxy?

The public is welcome to attend and sit in any open seat once the bused students have been seated.
Dates and Times
Tuesday, February 26, 2019 – 9:30 AM
Tuesday, February 26, 2019 – 12:30 PM