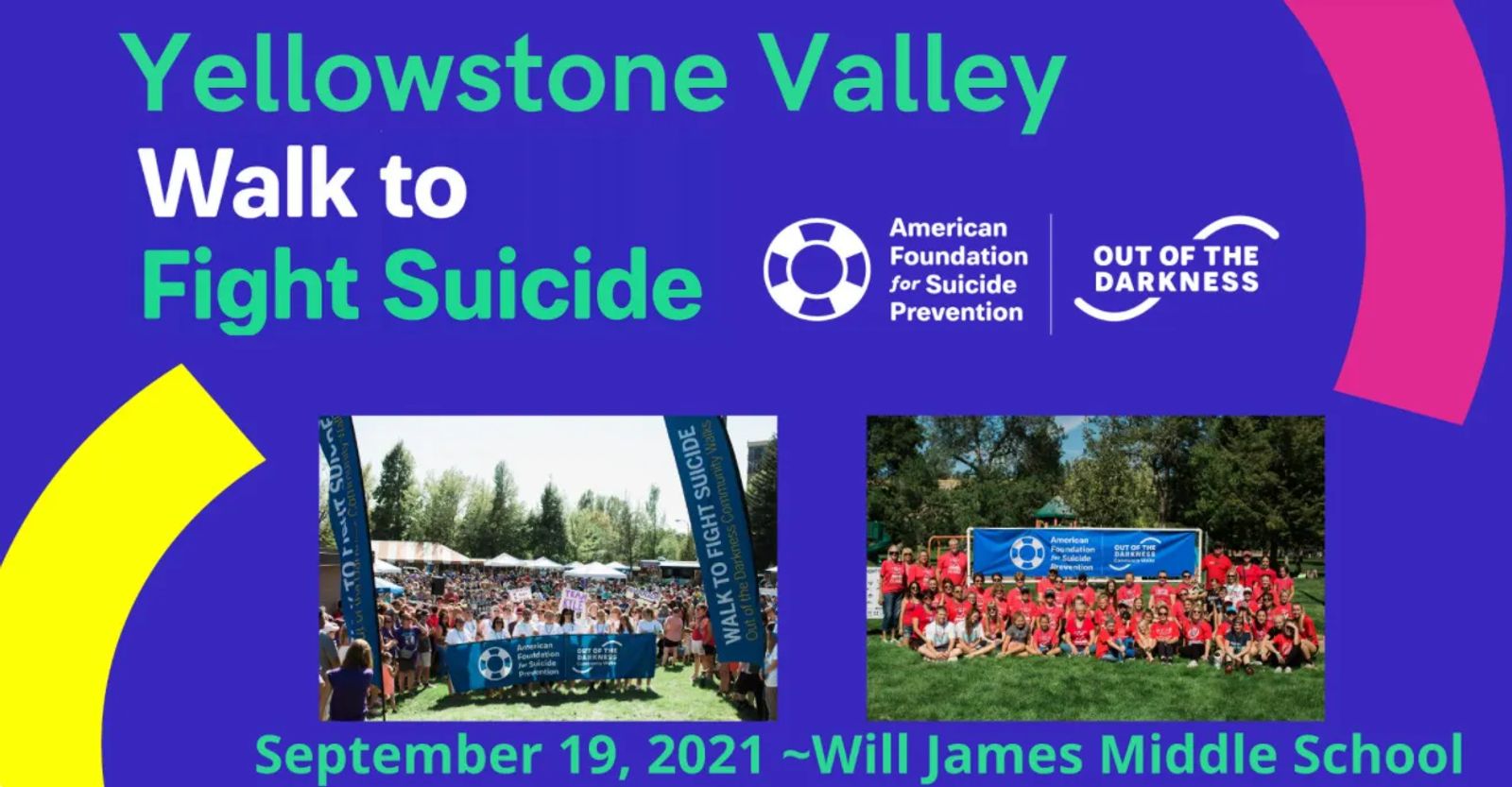 Yellowstone Valley Out of the Darkness Walk to Fight Suicide
Join us at the Yellowstone Valley Out of the Darkness Walk, a walk to fight suicide. We walk to Save Lives. We walk to Raise Awareness. We walk to Honor loved ones. We walk to Spread the Word. We walk to fundraise for continued suicide prevention resources and research.
The health and safety of our participants, staff and volunteers will be our top priorities as we work with local authorities to make decisions about event details, and we'll continue to offer options to participate online and in your neighborhood.
Now, more than ever, it's important to be there for one another and take steps to safeguard our mental health and prevent suicide.
Register today to stay up to date on the latest news and announcements for the Yellowstone Valley Walk.
#TogetherToFightSuicide
Register and/or Donate here
Facebook page click here
Event Details
Date: 09/19/2021
Location: Will James Middle School
Registration: 12:30 pm
Event Time: 2:00 pm - 3:30 pm
For more information, please contact:
Contact Name: Joan Nye and Erin Bratsky (406-272-6228)
Contact Phone: 406-321-0591
Contact Email: yvootdwalk@gmail.com
Fundraising Events for the Out of Darkness Walk Suicide Prevention Efforts