Veronika's Pastry Shop is a Must-Try!
Veronika's Pastry Shop is a Must-Try!
Tucked inside a row of businesses on Montana Avenue is a newly opened pastry shop specializing in French, Russian, and Eastern European pastries. Veronika's Pastry Shop is owned and opperated by Veronika Baukema, a women who immigrated to Billings from Uzbekistan with her daughter, without being able to speak a single word of English.
Now, several years later, Veronika has made her dream of opening a pastry shop come to life. Her passion for baking is truly evident in every bite you take of her pastries. Unlike American pastries, which are typically packed with sugar, Veronika's pastries offer a more subtle sweetness, allowing the ingredients to truly shine.
Basically, these pastries are DELICIOUS! I bought a dozen and handed them out to my parents and grandparents. I received two texts and a phone call the same day talking about how incredible they thought they were.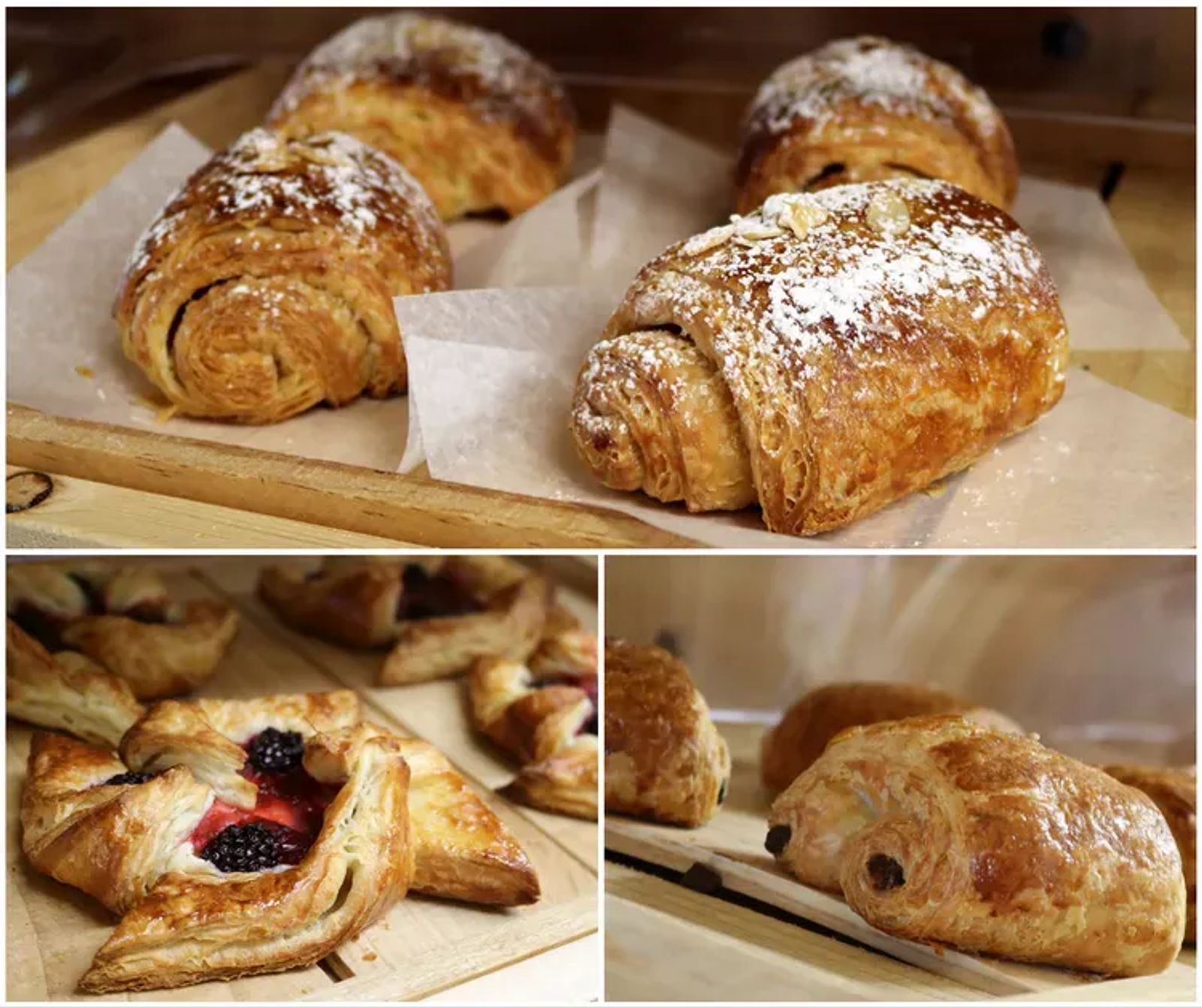 Veronika says she offers around eight different types of pastries each day. She also never offers the same pastry two days in a row. Each day, she sets out that day's pastries and sells them until they're gone. (It's not uncommon for her to be completely sold out before noon. That speaks to how yummy her pastries are.)
Her recipes utilize four to five different types of dough. The morning I stopped in, every pastry was made using her puff pastry dough.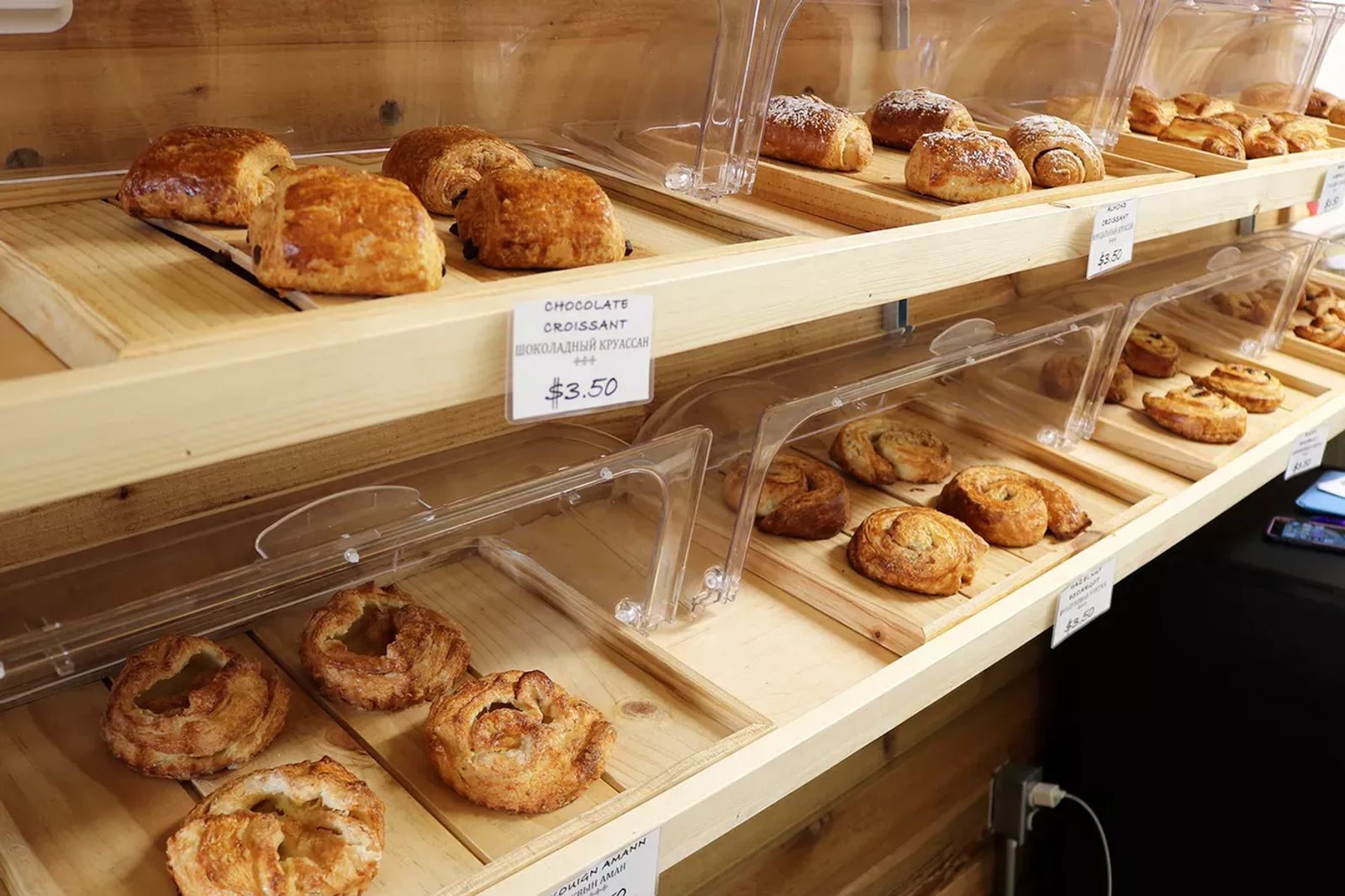 While I interviewed Veronika, several customers came in to make purchases. Almost every patron was a repeat (sometimes even several times a week) customer who was thrilled to see Veronika's offerings that day.
I quickly realized the Kouign Amann pastries were a huge hit. (Pictured in the featured photo above.) Customers would say they wanted two, then change their minds to four before leaving her store. I've since tried them and WOW! Made with just three ingredients, they are incredibly delicious!
Other offerings that day included chocolate croissants, almond croissants, hazelnut escargot (in a snail shape), pear faberge, raisin escargot, peach and apple tarts, and raspberry pinwheels.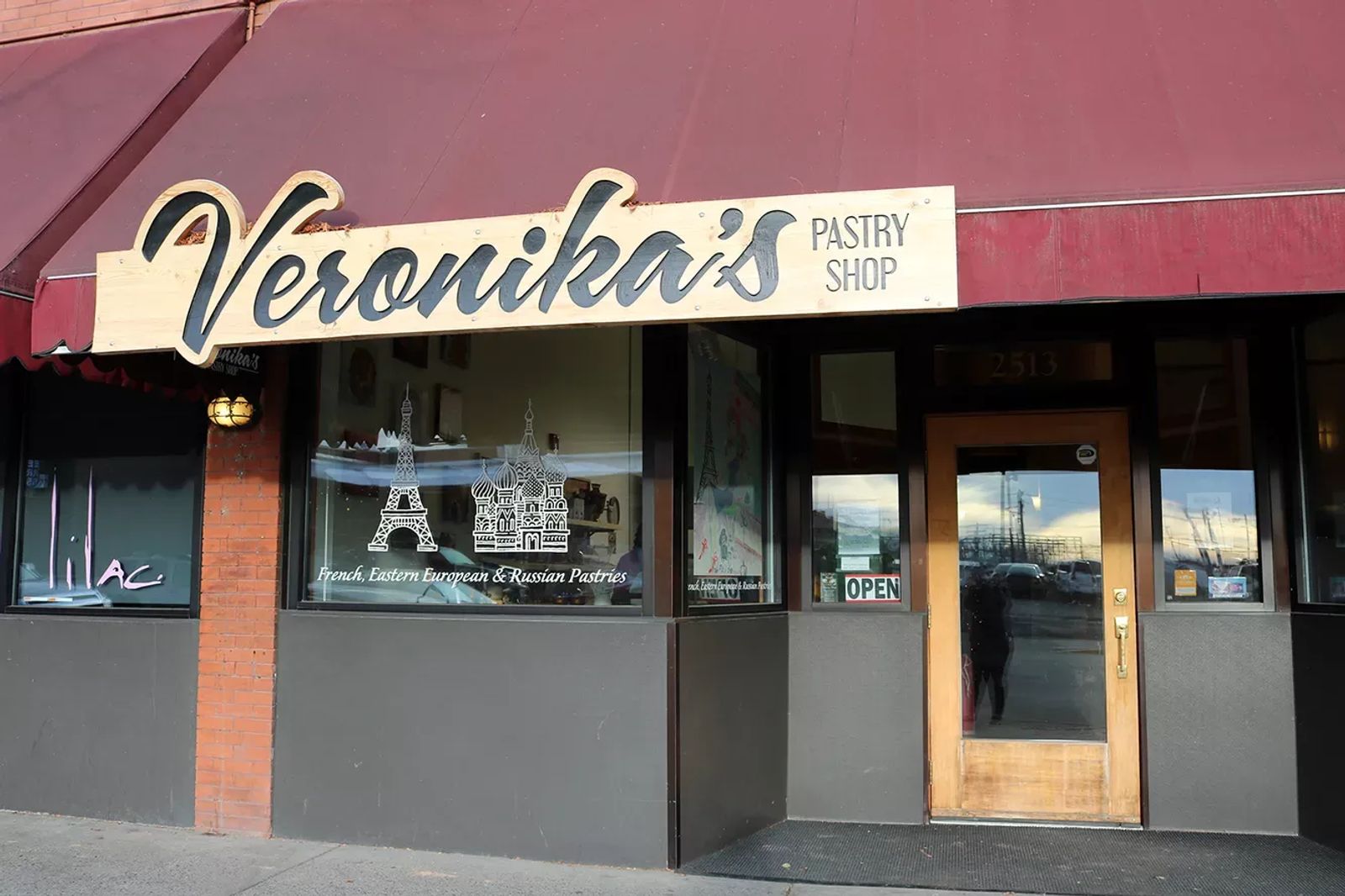 Veronika offers a loyalty card for returning (and, honestly, once you try her pastries, you'll for sure be back) customers. Each time you stop in and purchase a pastry, you receive a stamp. After five stamps, your sixth pastry is free.
Veronika's Pastry Shop is located at 2513 Montana Ave. | (406) 855-5770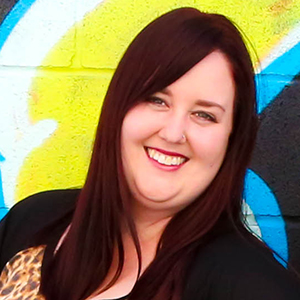 by Felicia Benton
Born and raised in the Magic City, Felicia loves highlighting all of the wonderful things that make Billings great. She describes herself as a voracious reader and enjoys seeing the world through a camera lens when the opportunity presents itself. Felicia and her husband own Benton Media - a video production and social media management company that focuses on local, organic content.