Try the Czech Pilsner from Angry Hanks
A Cool, Crisp, Refreshing Beer
In the never-ending quest to find the perfect beer in Billings, Angry Hanks often flies under the radar. Is it because their Street Fight Red is easily picked up at many establishments throughout town? Is it because Thirsty Street is right next door and they are open for longer hours? For whatever reason, Angry Hanks often slips my mind when I'm heading out to grab a frosty beverage.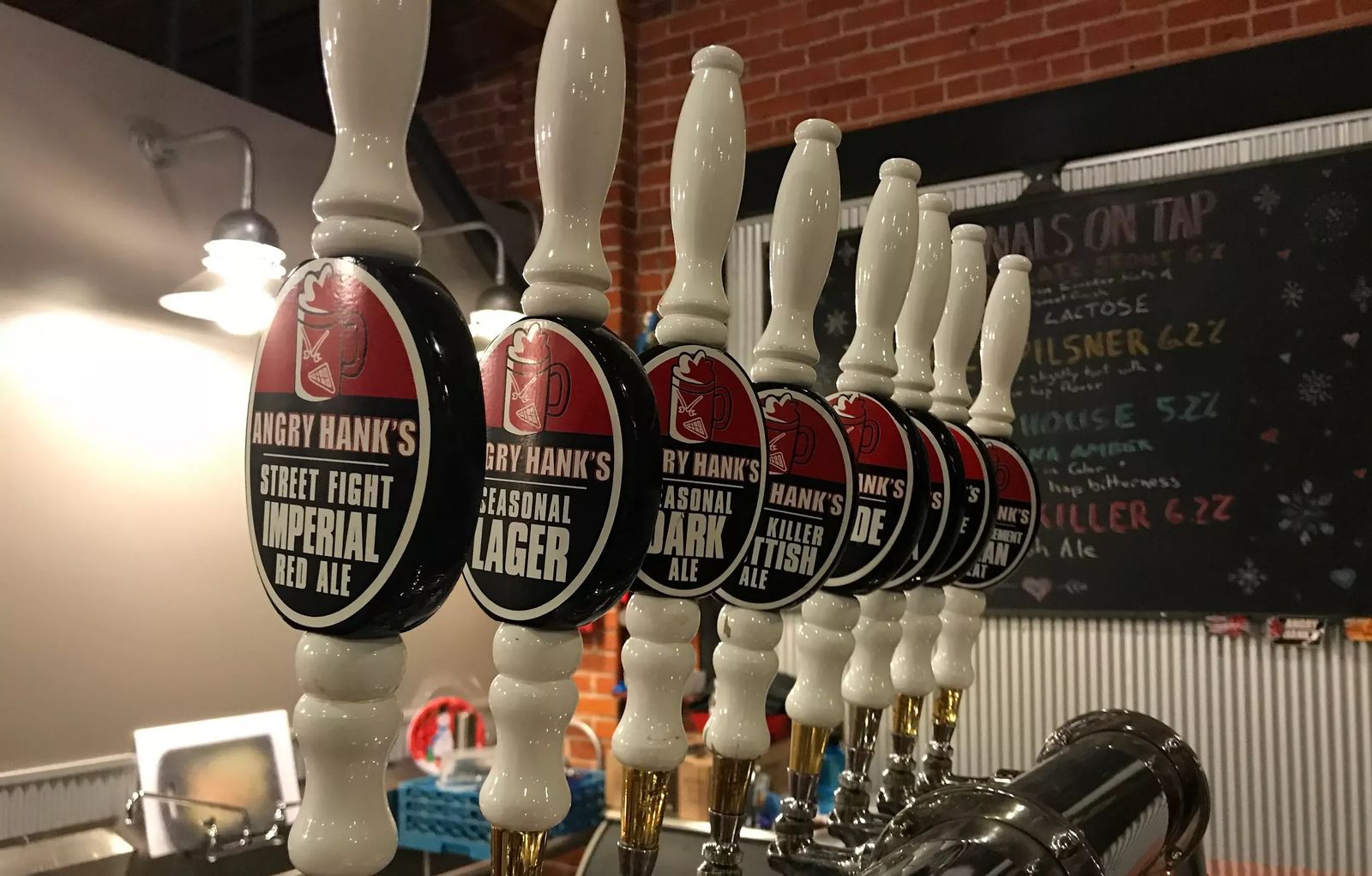 Fortunately, it didn't slip by this time. And I'm happy to see that their seasonal menu has some winter brews combined with some spring brews. We can only hope that partaking hastens the warmer and sunnier weather.
Currently on Angry Hanks' Seasonal Menu
There are just four beers on the seasonal menu. A Milk Stout, a Czech Pilsner, a Vienna Amber, and a Scottish Ale. Here, just look for yourself. I like the description of the Frost Killer.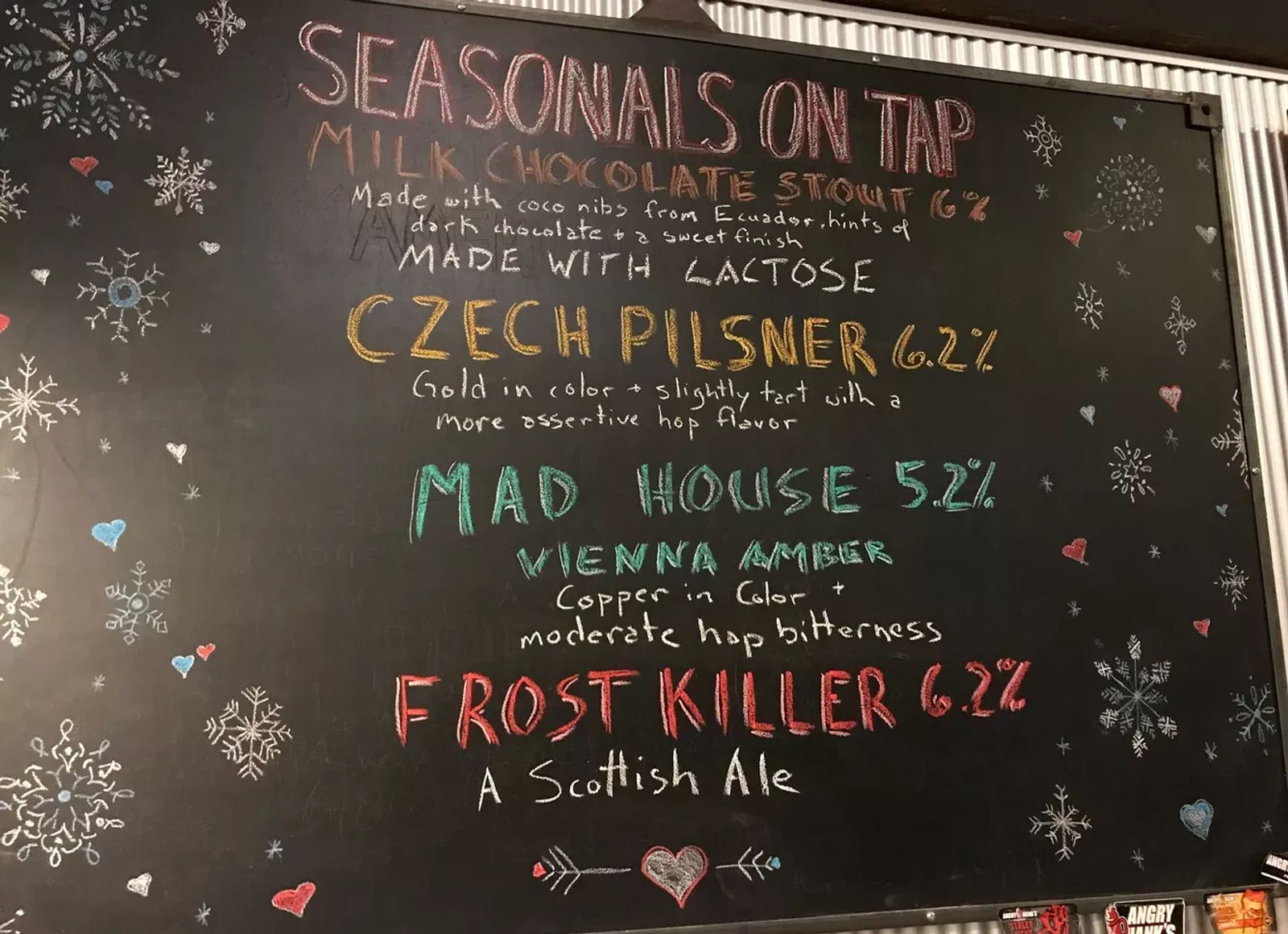 Angry Hanks has always been able to keep things simple. They don't go crazy with their rotational beers, they rarely change things up, and pints are still a mere $3 where other tap rooms have increased their prices to $4 (bars and restaurants increase it even more).
While I love a full flavor, deep, rich beer, I often lean toward a lighter fare when it's something well made (Budweiser, arguably well made, does not make the list. Ever).
Angry Hanks Czech Pilsner
It's noticeably light with a little head retention, the way that a fizzy yellow beer should be. I'm guessing if I tried, I could even get a fun picture of the tap room through the beer. Maybe next time.
The beer has a slight hop and malt aroma, but not a whole lot. And that's ok, because the goal of this beer is to be a thirst quencher without a hundred different complex layers.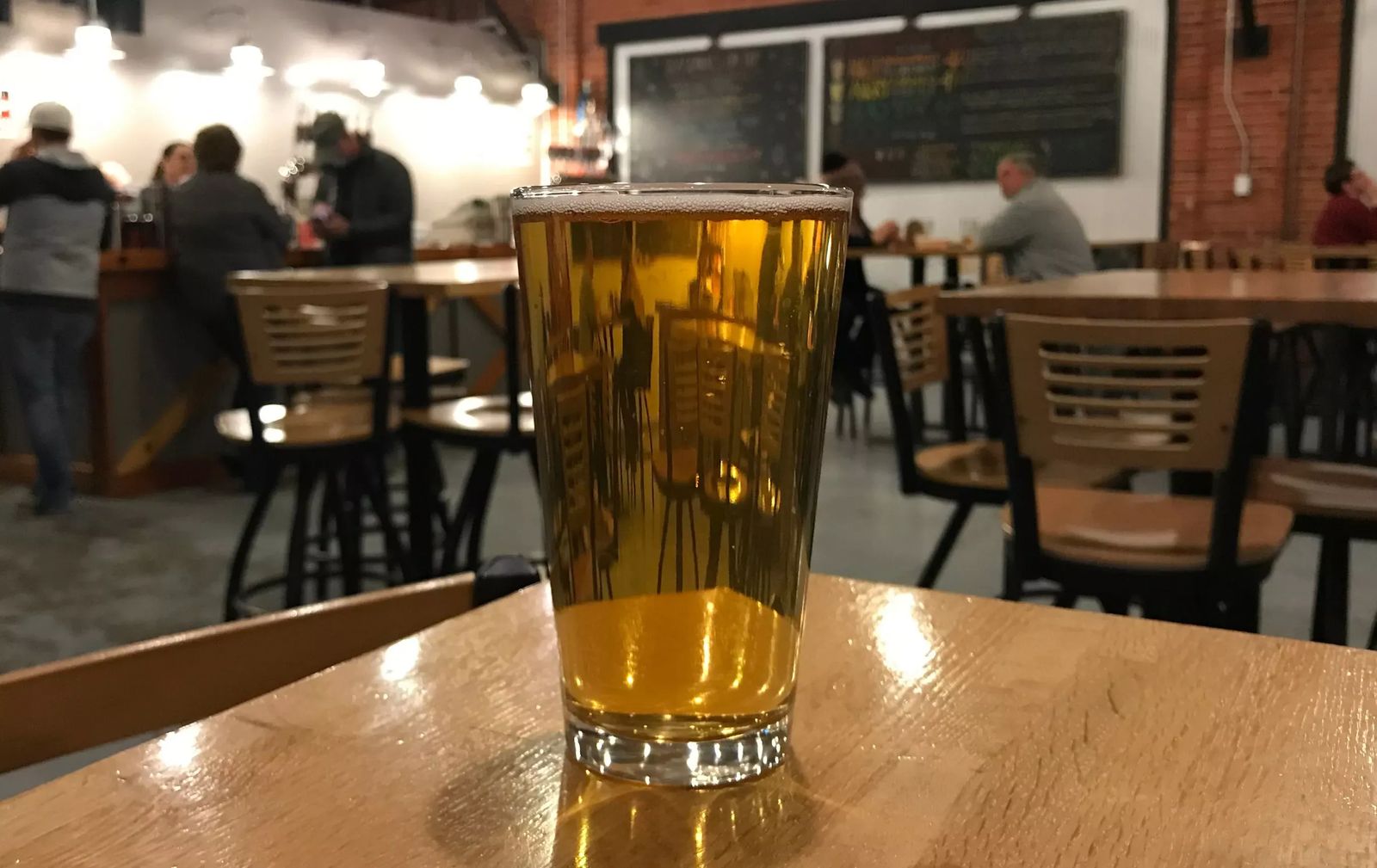 If you're going into thinking it will take like an American Lager (a la Bud, PBR, Coors, and the other beers that lack flavor), you will be in for a surprise. The menu describes it as "slightly tart", but I wouldn't say that it's tart. It has a little bit of a lager bite to it, but then it's nice and smooth going down.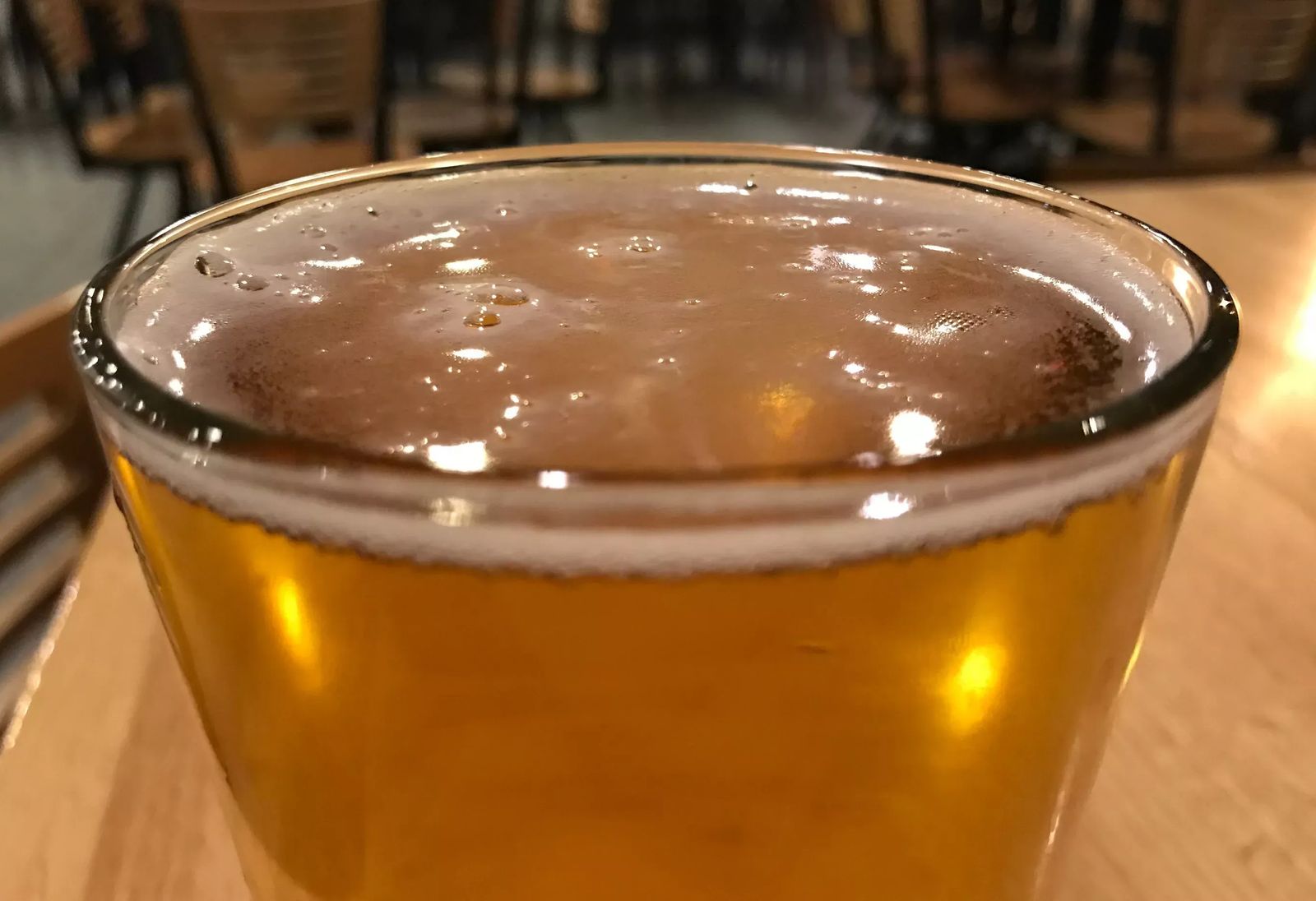 While most people don't consider pilsners to be winter beers, and it seems that Old Man Winter is really sticking it to us this year, you may want to grab a growler, crank up the heat, and enjoy a cold one inside where you can turn the temperature up to 80. Otherwise, patio season will be here before we know it, and while you're basking in the 65 degree weather, sweating profusely, order up a pint of Czech Pilsner and refresh.
Of course, if a light beer isn't your thing, the Milk Chocolate Stout, Vienna Amber, Frost Killer, or anything off the flagship menu will be equally as enjoyable.