'Tis the Season for Ice Fishing
Drop a Line Through the Ice Near Billings
When's the last time you caught a fish? If you're like most, it was in the fall before the weather took a turn for the colder. While the tops of the lakes, rivers, and streams may be covered in ice, underneath the water is still open. And the fish are hungry.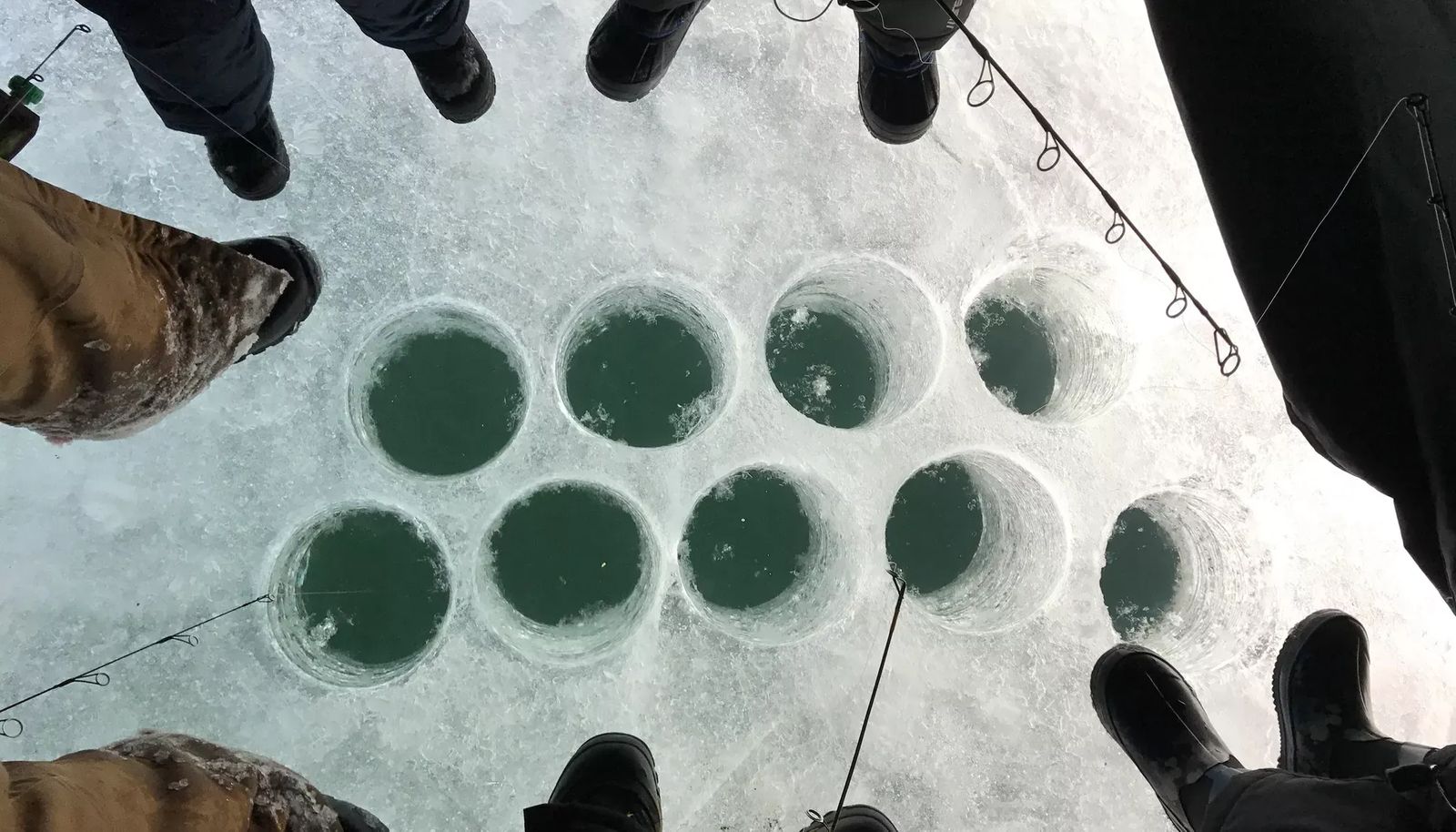 Here are a few places near Billings where you can hook into a fish and catch some dinner.
Ice Fishing Near Billings
Sometimes you just need to get away for a little while. There's no need to pack up the truck and drive for hours to get to your favorite fishing hole; there are a few right here in town.
Riverfront Park - Riverfront Park is a fantastic place all year round. In the spring it's a pleasant place to ride your bike or stroll the banks and see which flowers are coming up. In the summer the turtles and frogs come out. In the fall the colors are amazing. And throughout the winter, the ice covers Lake Josephine making it an easy access fishing spot.
You'll mostly catch bluegills and perch, but there are bass, catfish, and the occasional muskie.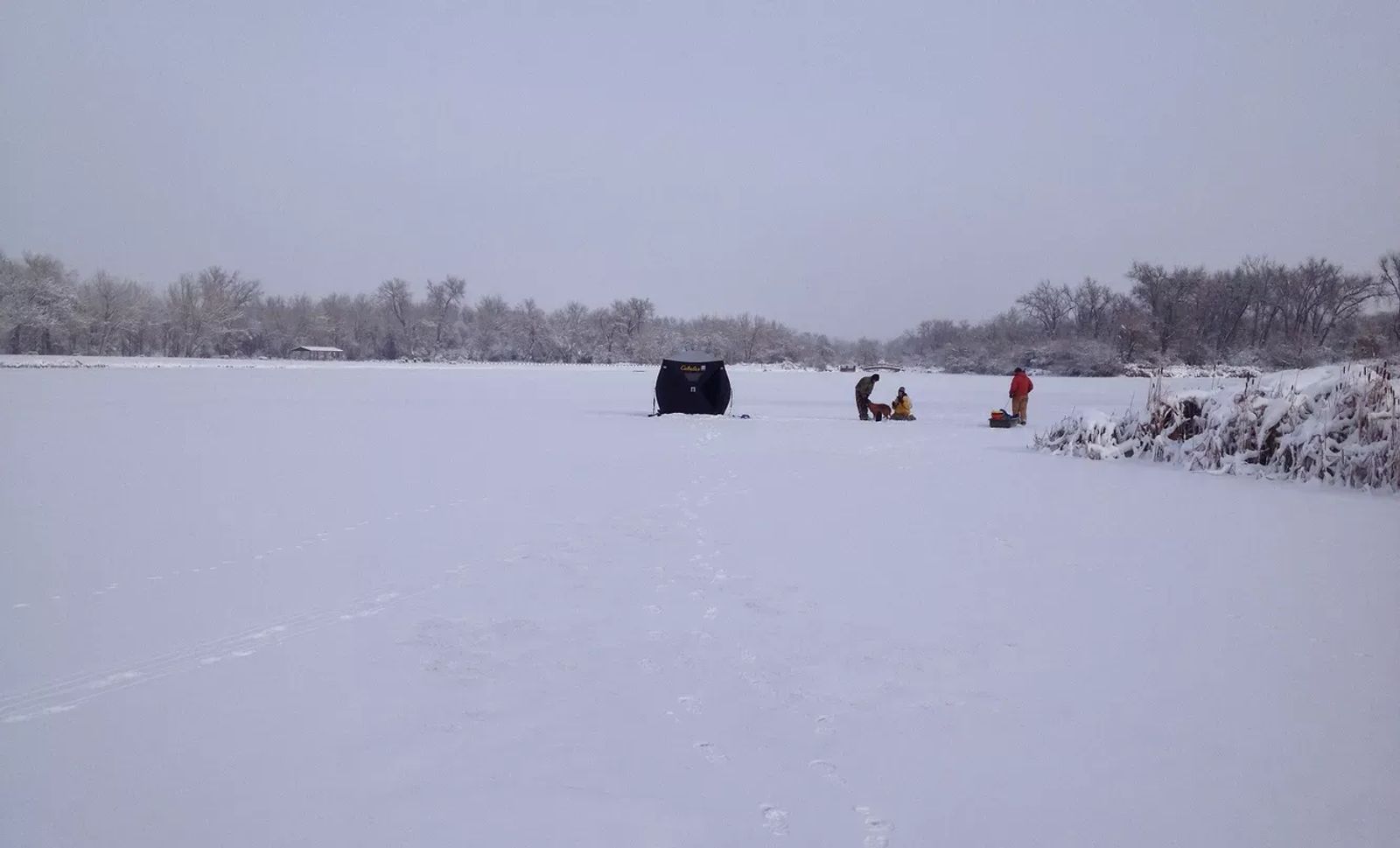 Lake Elmo - Lake Elmo is one of the best places to take a dip in the hot summer, but it's just as much fun in the winter too. The frozen water lets you access areas where you can't get to in the summer, and when you get into a hot spot you can wind up catching a lot of fish.
Perch are abundant in Lake Elmo.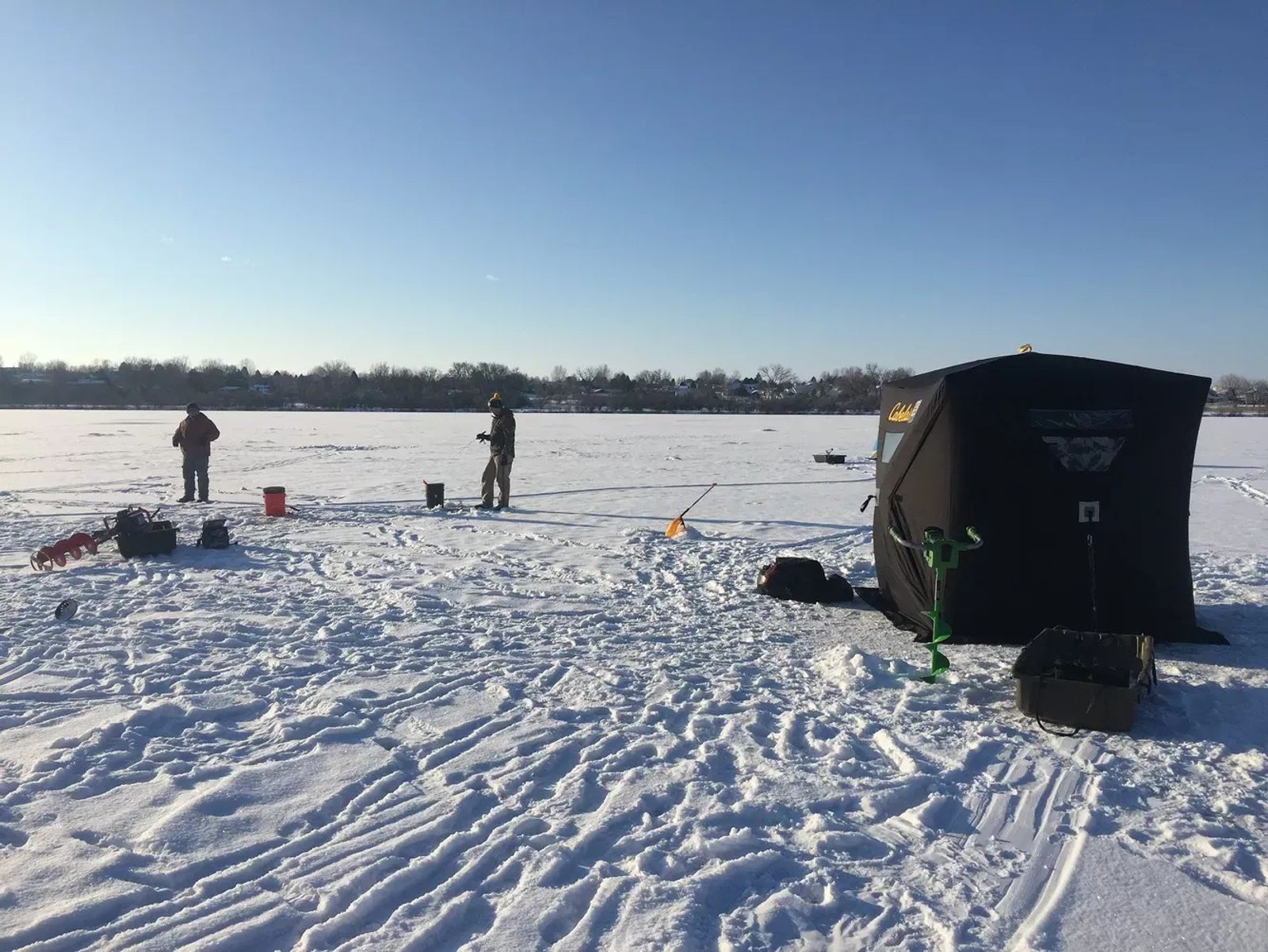 Joel's Pond - Behind Scheels is a large pond. There are plans to renovate and develop the area into a more usable space. While I've always known it as Scheels Pond, the area is actually called Joel's Pond. Check out the YRPA website for details on the proposed plans.
There are plenty of trout in the pond behind Scheels, and I've heard rumors of bass.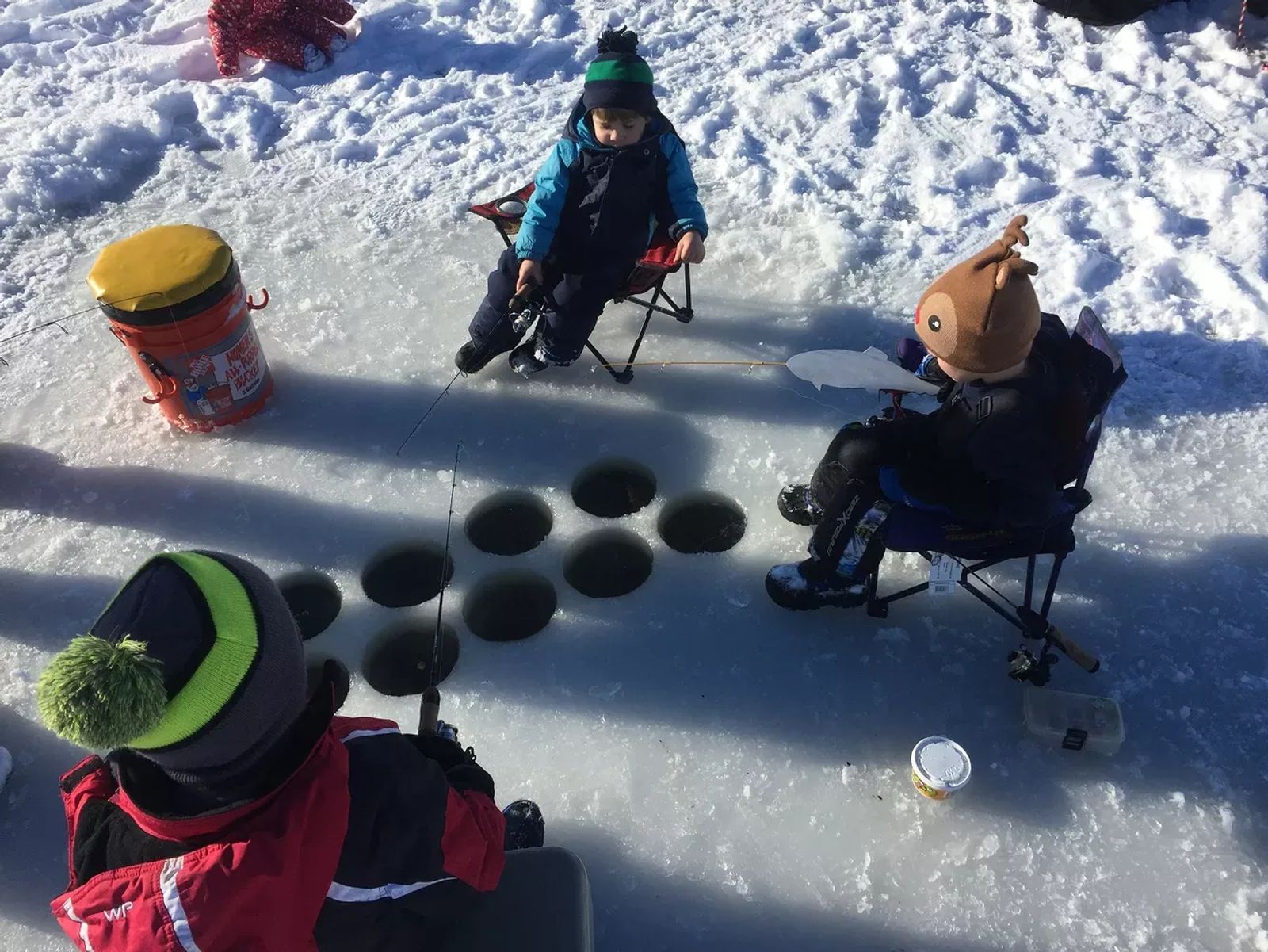 Ice Fishing not Far from Billings
Of course catching the big fish sometimes means you have to get further from the crowds. As you travel away from Billings, there are some more places to drop a line in.
Cooney Dam - Cooney is less than an hour from Billings, and the closest place I know of to catch walleyes. The trick is knowing where to find them. I have fished near the dam many times with absolutely no luck before I realized that the good fishing is further down and closer to where the water comes into the reservoir.
Walleyed Pike and trout are most of what you'll catch at Cooney.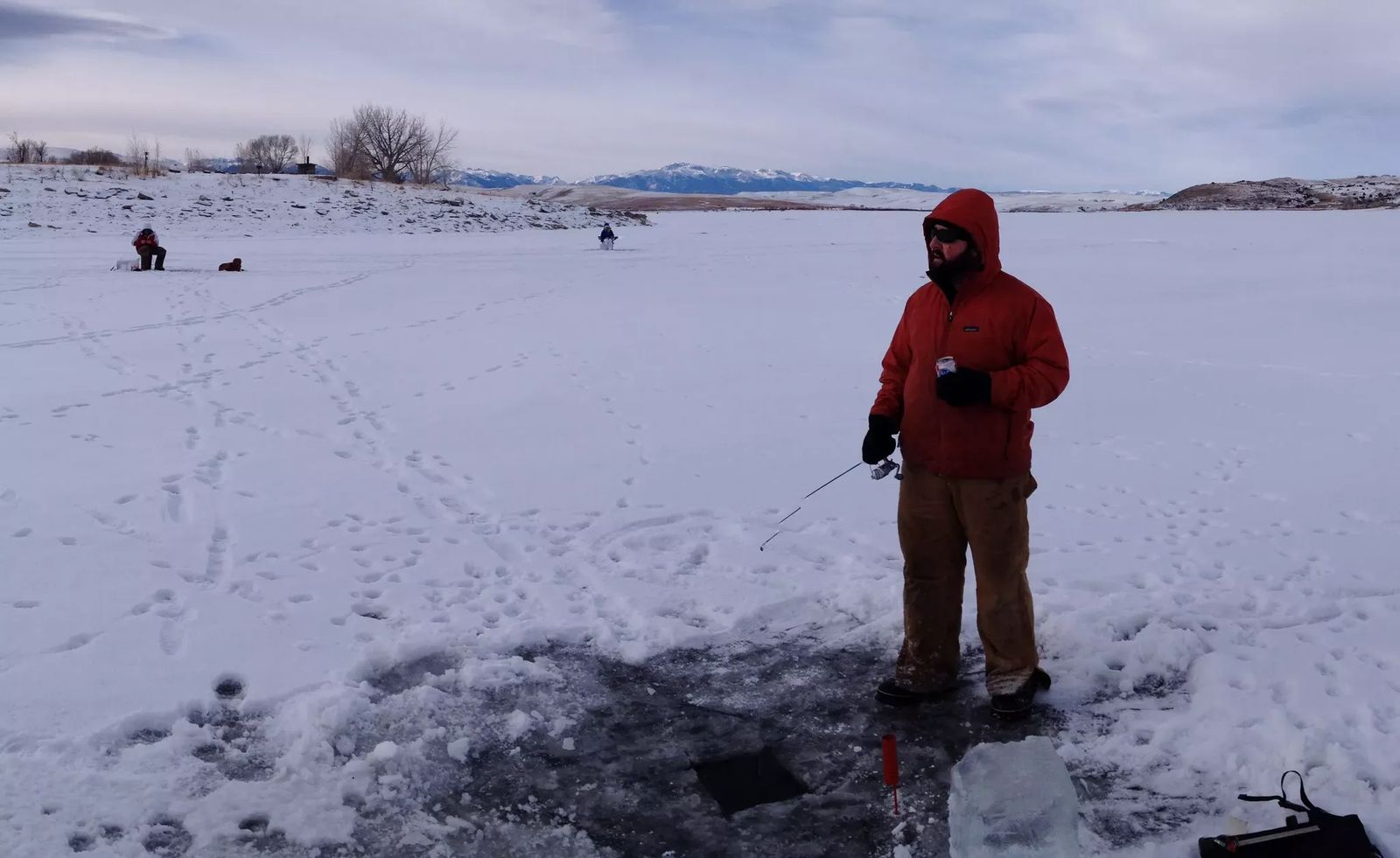 Deadman's Basin - Deadman's Basin, a little over an hour north of Billings, holds some great fishing. The best time to go is right at the beginning of December when the salmon are spawning. But you often run into the issue of the lake not being frozen yet. The rest of the winter, however, can result in fish caught.
Salmon, trout, muskies, and carp are abundant in Deadman's.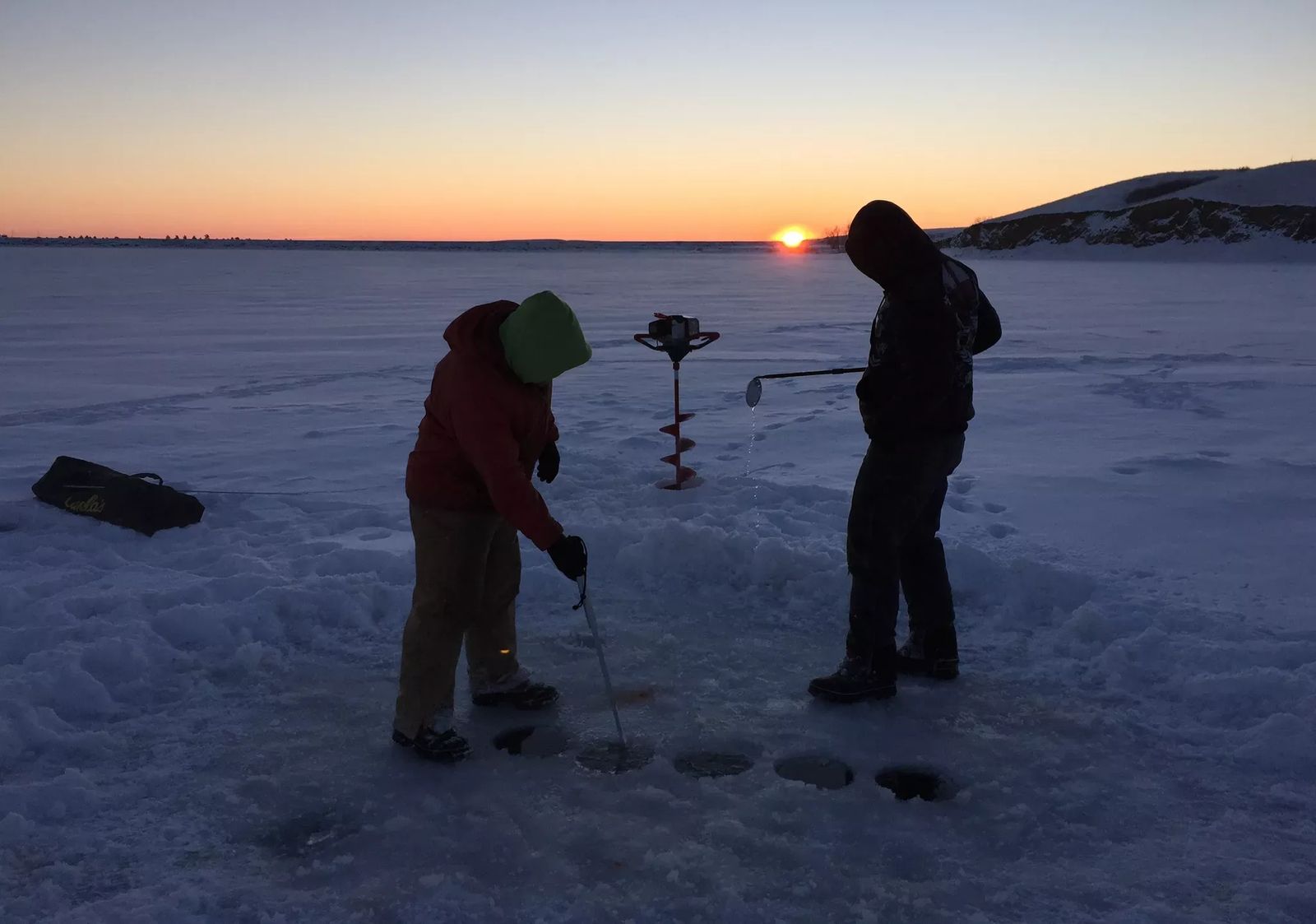 Ice Fishing a Couple Hours Away from Billings
I have had the best luck fishing when I get out into the wilderness a little bit. Sometimes we are the only ones fishing when we get there.
Tongue River Reservoir - One of the most popular ice fishing areas nearby is a couple hours east of here. The Tongue River Reservoir can see hundreds of anglers in a day, but you would never know it because it's a big body of water. The fastest route is to go through Busby and drop down, but on wintery roads that can end up being the longer route. Instead you can take the interstate into Wyoming and back up, but if you cross the state line you can't bring live bait with you (fish and game watch it, and you will get a fine).
Hit up Tongue River Reservoir if you're after northern pike, walleyed pike, and perch.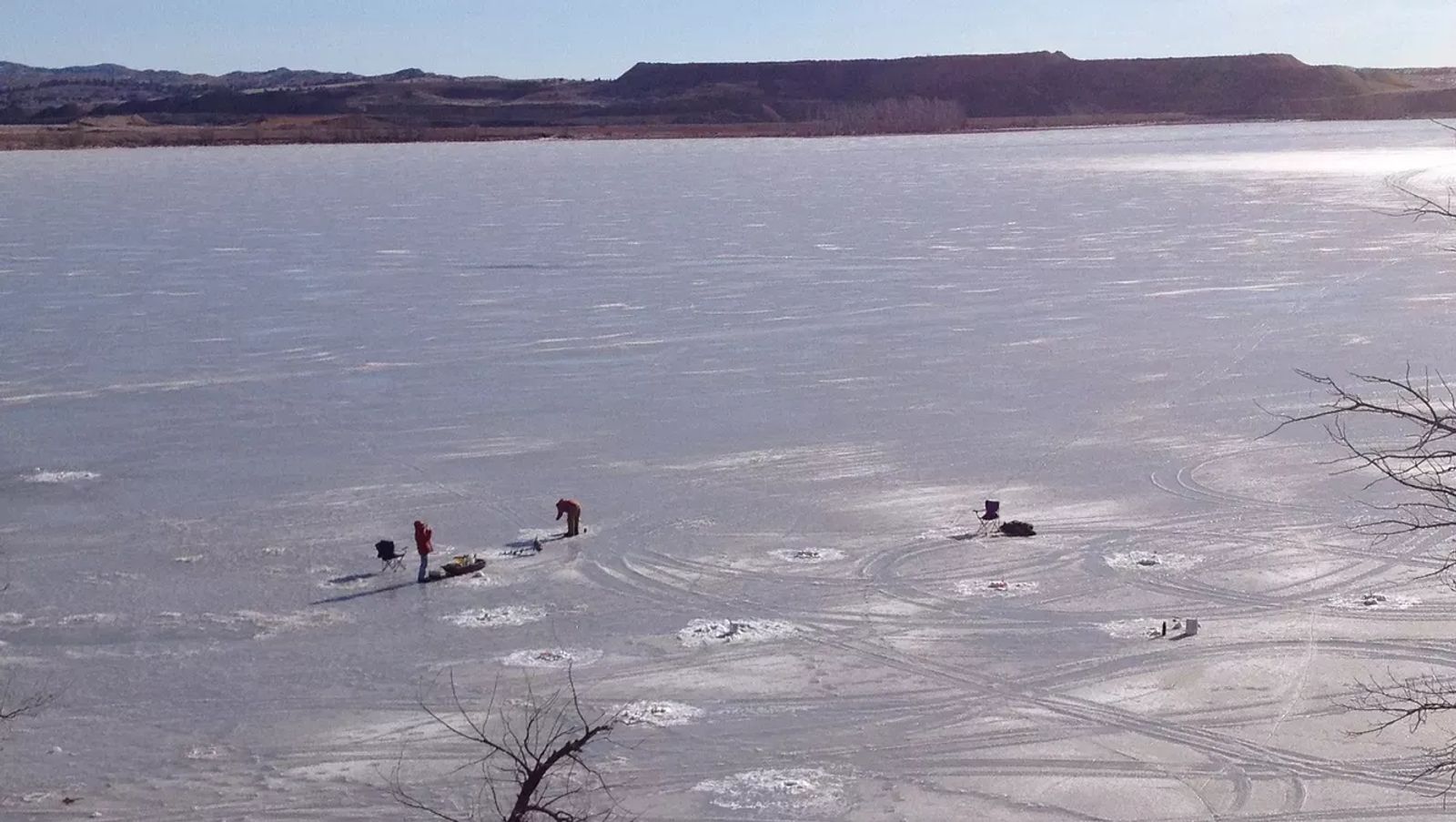 Bighorn Reservoir - The Bighorn River is great for fly fishing all year round. But if you can make it to the reservoir (often the roads won't let you), you can carve a hole and fish the deep waters for some massive fish. Just like fishing there in the summer, the same fish are hungry in the winter, but now you don't need a boat to find them.
Catfish, bass, walleye, and more can be found in the Bighorn Reservoir.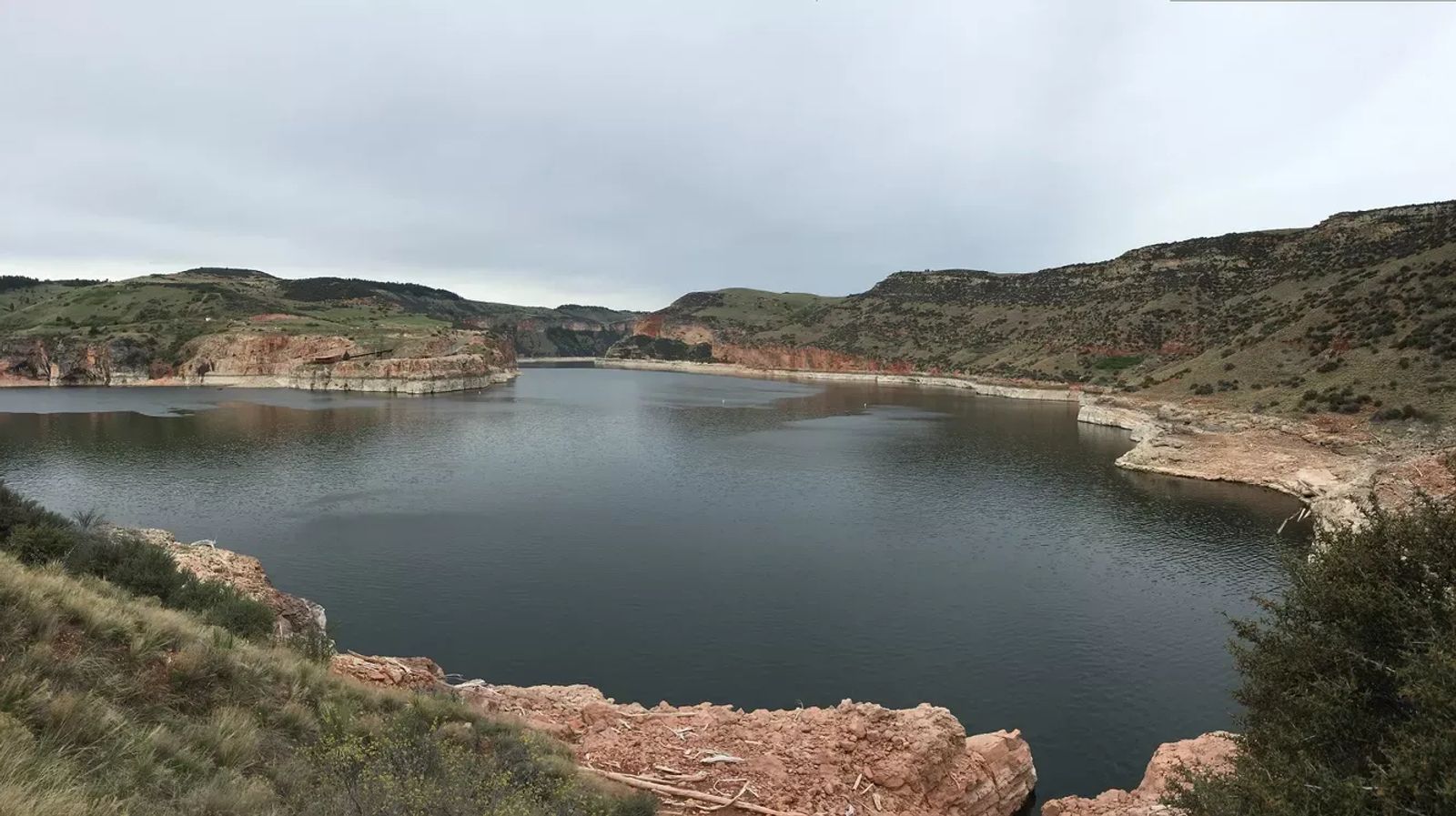 Just imagine it with ice instead of water.
West Rosebud Lake - Those mountain lakes that are fun to visit in the summer are just as fun in the winter. Except now you will likely get the place to yourself. It's highly recommended that you have an ice hut since the wind can howl through the area and it's miserable without something to block it.
There are a ton of hungry trout in this lake.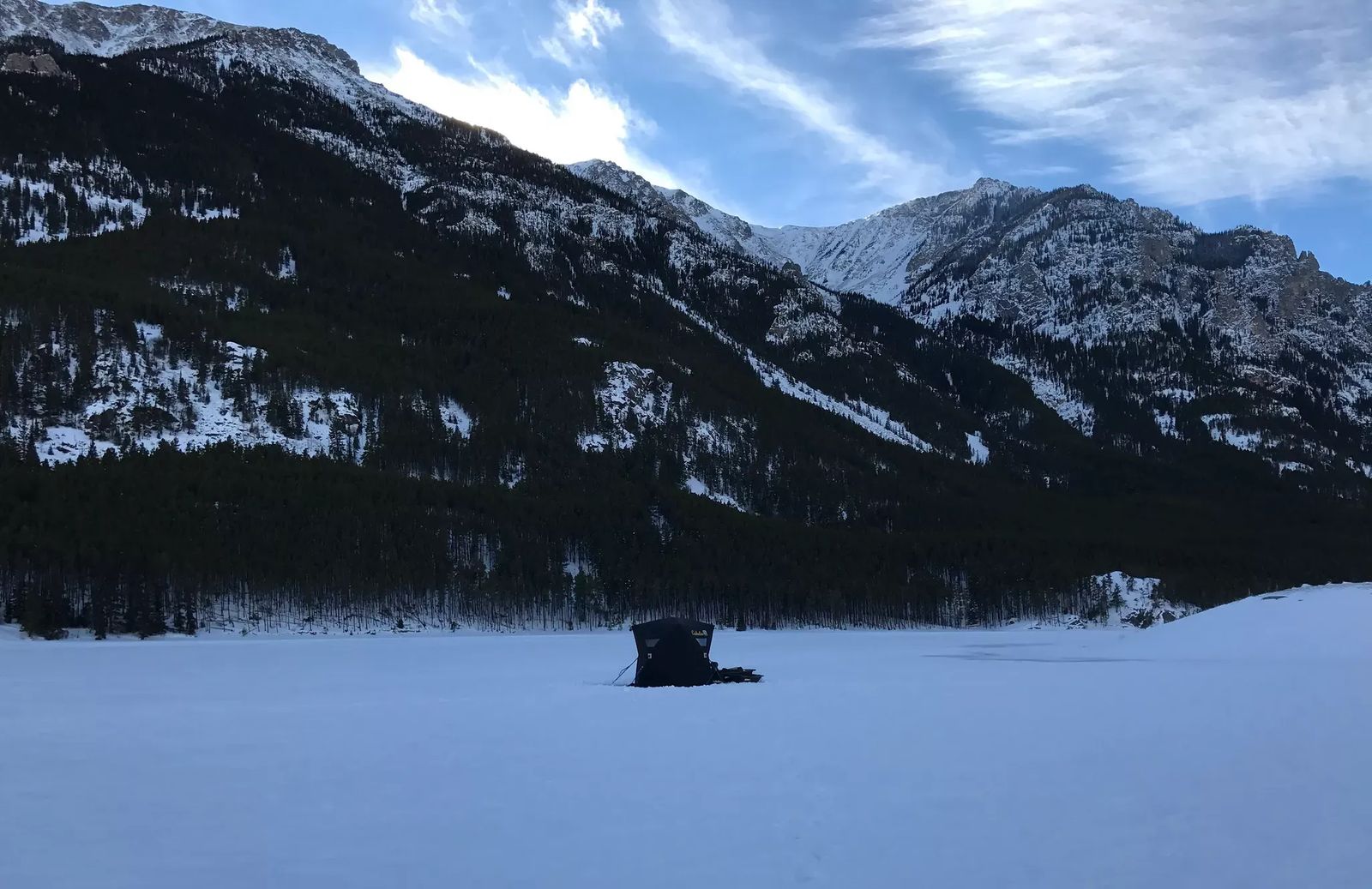 Wild Bill Lake - Of course simply driving up to a lake may not be as much of an adventure as you're used to. So get out the snowshoes or cross country skis. The road to Wild Bill closes in the winter, so you have a couple of miles of walking to get there. It's a popular area for cross country skiing, but you can usually make it in just boots pulling a sled loaded with your gear.
Wild Bill Lake has a lot of small fish in it, but by the middle of winter they have gotten big enough that you can catch some that would be great for dinner.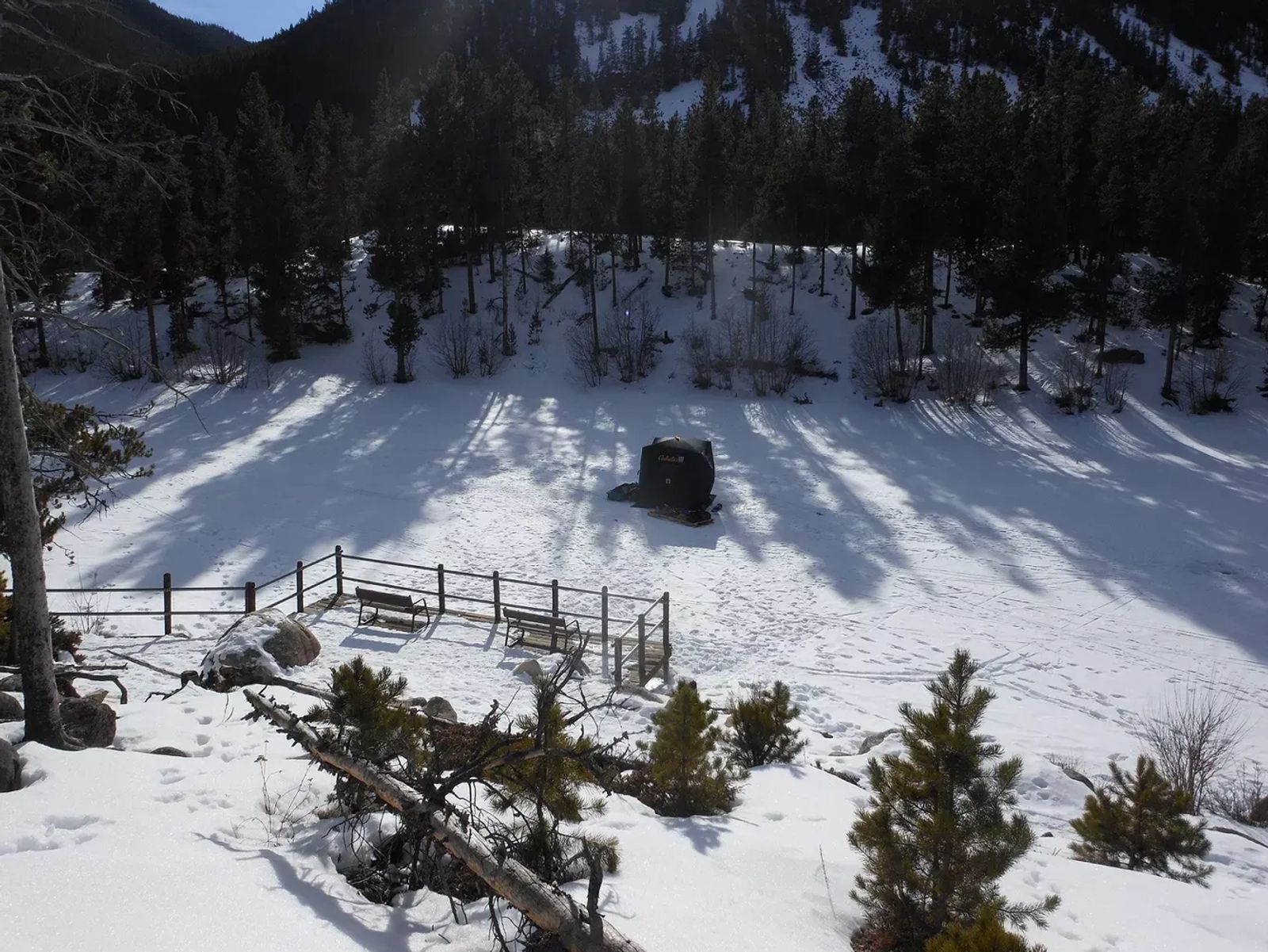 Catch Your Dinner All Year Round
The fish get hungry in the winter, so often they're not terribly difficult to catch. You just have to know where to find them. Now you have 9 areas to go catch some dinner!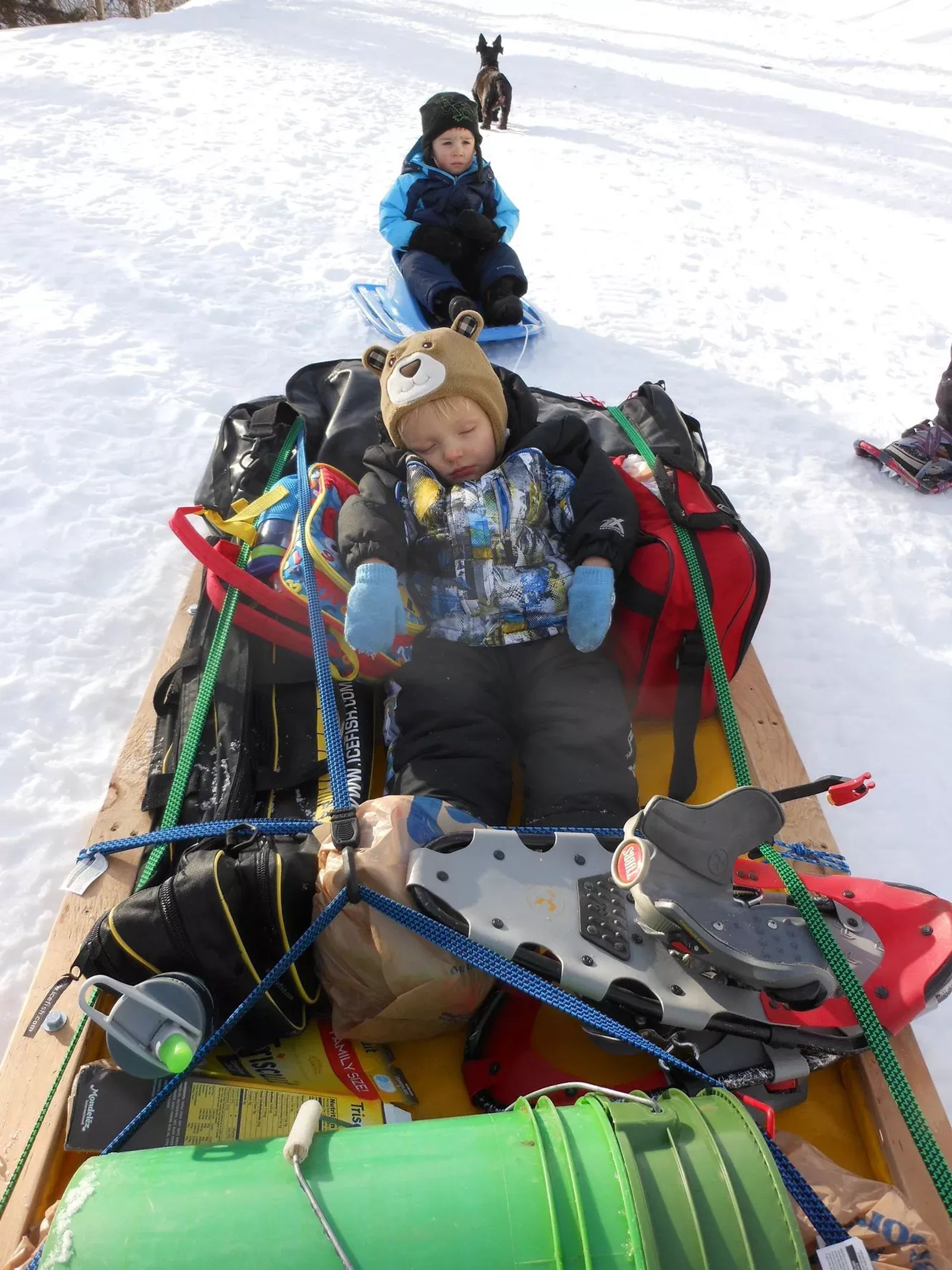 by Scott Sery
Scott is a writer, outdoor enthusiast, beer snob, and woodworker. When he is not out exploring all of the wonders around Billings, he loves to sit down for a frosty brew at one of the many great breweries we have available to us. You can read about most of his adventures, and many of the fine brews he has sipped right here. Find out more about Scott at ScottSery.com