Thirsty Street Brewing
Thirsty Street Brewing is a taproom in downtown Billings serving a variety of homebrewed beers, as well as a selection of wine and snacks. Sour beers are a specialty of Thirsty Street Brewing. Aside from their unique taste, the owners are drawn to sours because they lend to unlimited creativity with flavor experimentation.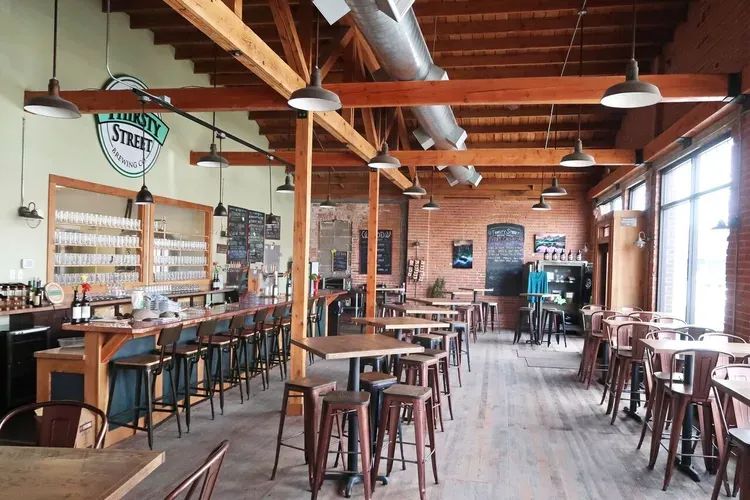 A favorite tool of Thirsty Street Brewing to create original and interesting flavors is brewing with oak barrels. Brewing beer in oak barrels slowly lets in oxygen, steadily enough to let the yeast and bacteria quietly flourish, but cautiously enough that it doesn't grow uninhibited. This slow and steady growth develops interesting flavors and can take up to a year.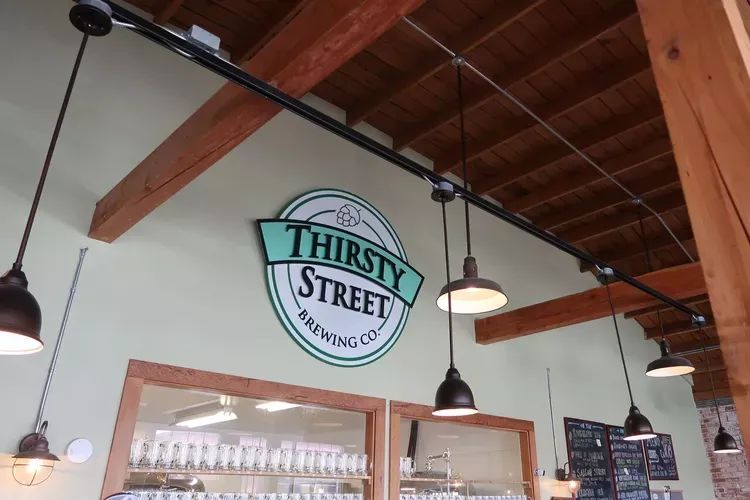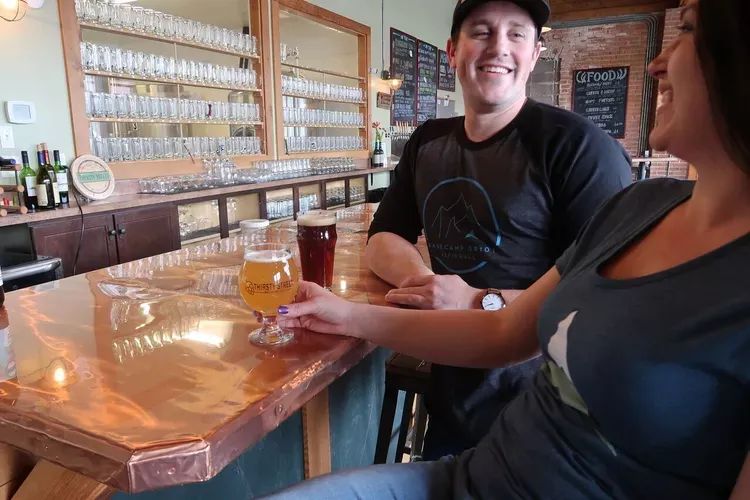 Thirsty Street Brewing will repeat certain beloved recipes, but the vagaries of barrel aging ensures that no batch is ever exactly the same. There will always be some variations in flavor, however slight, meaning each experience at Thirsty Street Brewing will be different.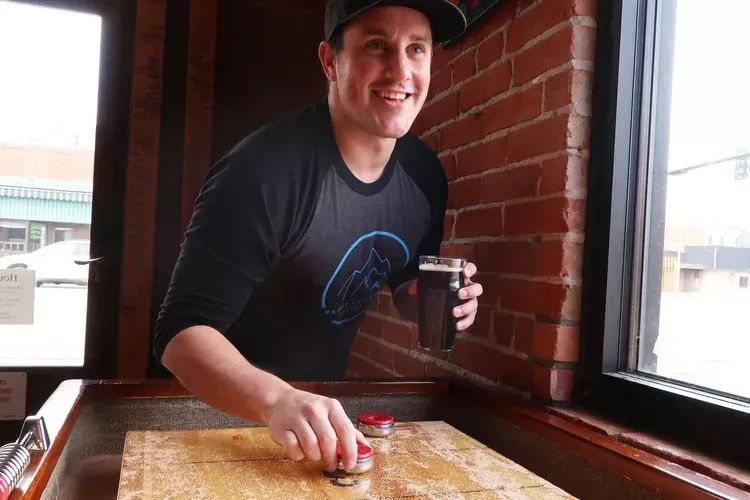 A large portion of the taproom is dedicated to games such as darts, pool, and shuffleboard. Games form a big part of the atmosphere of Thirsty Street Brewing. Nearly every Friday and/or Saturday live music also makes an appearance in the taproom, whose smaller-footprint lends itself intimate singer songwriter performances. Jazz performers have recently been making inroads at Thirsty Street Brewing as well.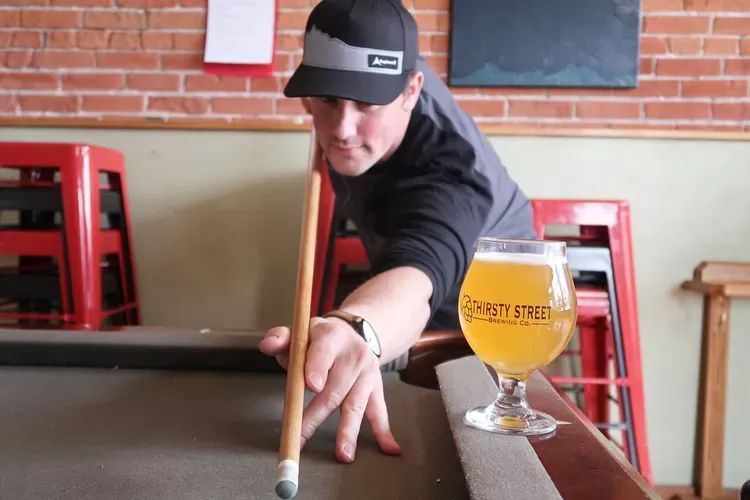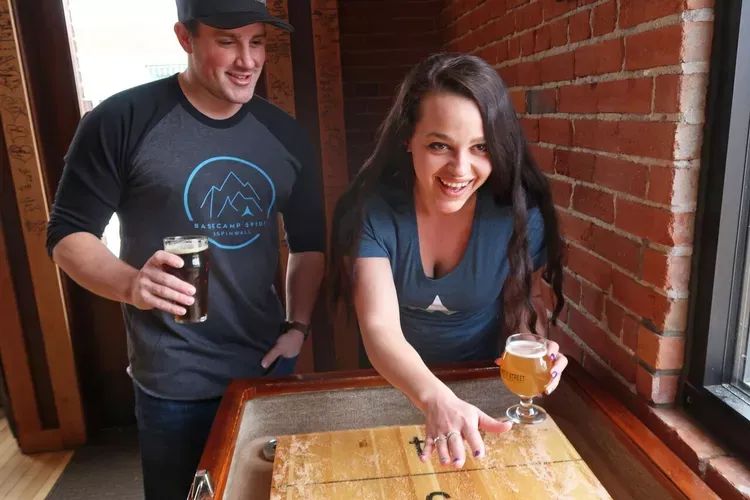 Cluster Fly, a Farmhouse Ale which is brewed with half Saison yeast, and half Wild yeast leads a funky vibe.
Bluenote, a sour aged in chardonnay barrels with blueberries.
3.14, named as a pun on the mathematical concept of pi and its similarity in ingredients to apple pie, this beer is aged in red wine barrel and flavored with green apples and cinnamon.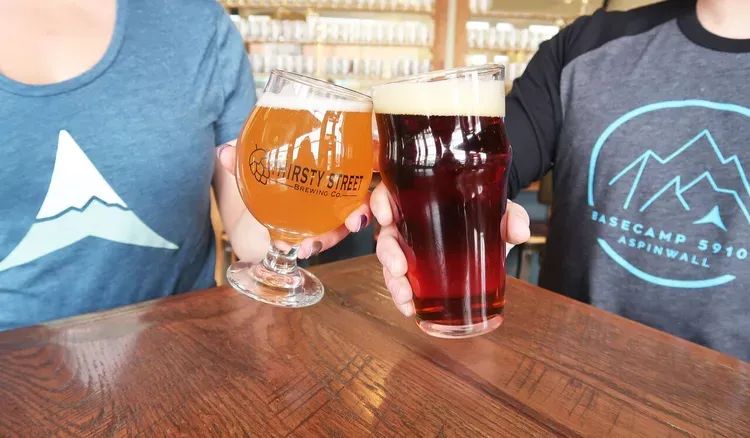 AspinwallMountainWear.com

Thanks to Aspinwall Mountain Wear for sponsoring this guide!
Be sure to stop in their downtown store while you're touring the local breweries and distilleries!