The Nutcracker
November 30, 2019 | 2:00 pm
November 30, 2019 | 7:00 pm
December 1, 2019 | 2:00 pm
Join us for this Billings Symphony Thanksgiving weekend tradition! The Nutcracker is performed by the San Diego Ballet.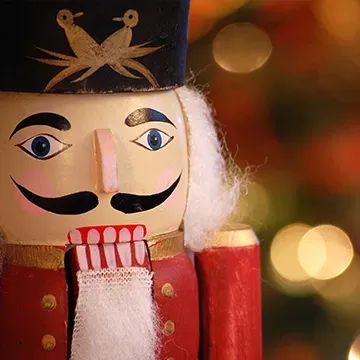 More than 100 local child singers and dancers take the stage for this charming Thanksgiving weekend tradition. With its signature theatrics and beloved choreography, the San Diego Ballet delivers a light-hearted interpretation of this holiday classic that is expressive and dramatic. Principal dancers are seasoned professionals who bring strong brilliant technique, expressive artistry and high energy to this well-loved ballet. Audiences easily connect with their inspired performances to Peter Tchaikovsky's beloved score performed live by the Billings Symphony Orchestra in the pit below the stage.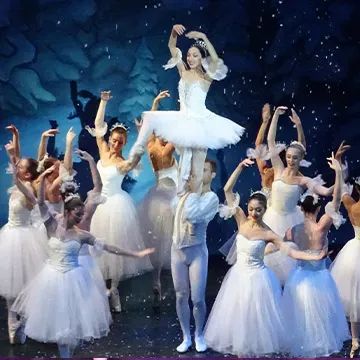 San Diego Ballet Company
was founded in 1990 by Robin Morgan and featuring strong contemporary ballets created by award-winning, resident choreographer, Javier Velasco. San Diego Ballet has collaborated with many organizations including the SD Symphony, SD Opera, SD Chamber Orchestra, SD Camarada, Grossmont Symphony, SD Culture Shock, and SD Dance Theater during their seasons.  SDB is also a touring company to the Midwest and Southwestern states and has been voted #1 dance troupe by The Reader's poll of the SD Union/Tribune, Signonsandiego.com, City Beat, BestOf San Diego.com., and the only
Nutcracker in San Diego included in CBS-Los Angeles top picks of "So Cal's 5 Best Nutcrackers!"
San Diego Ballet's large varied repertoire which continues to enjoy growth and critical acclaim with original pieces such as Mambomania
(music of Perez Prado), Luna Lunera (with poetry of Garcia Lorca and music composed by David Burge),
Opus Swing (to music of Ellington, Miller and Goodman), Sweet Dreams
(to the music of Patsy Cline),The Brontes, (a musical based on the lives of the three historical sisters), Sweet Synergy (to jazz music composed by Charles McPherson) and Ritmos Latinos. Balanchine's works include Serenade, Concerto Barroco, and Rubies. More classical pieces include Nutcracker, Paquita, Firebird, Midsummer Night's Dream, Sleeping Beauty, Seven Beauties, Romeo & Juliet, Alice & Wonderland, Don Juan and Giselle.
Touted as a "model in its field," San Diego Ballet's educational outreach program works to reach students through in-school performances, lessons, curriculum guides for teachers, scholarships and benefit theater performances. More than 300,000 children have been served since 1995. SDB travels all over San Diego City & County to help promote dance appreciation for children and working with Young Audiences and many others to provide Student Benefit Performances for K-12 and In-School Performances providing a peek into the world of the dancer-in-training.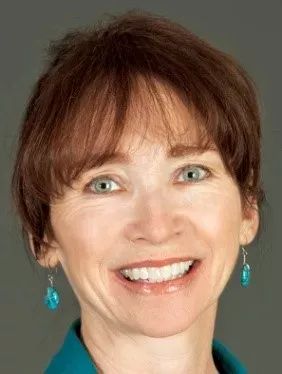 Robin Sherertz Morgan | Artistic Director
A native of San Diego, Ms. Morgan began her dancing career with the original San Diego Ballet under the guidance of Richard Carter and Nancy Johnson and later Jillana. She was awarded a full Ford Foundation Scholarship to the School of American Ballet, New York City Ballet's school and later danced with NYCB under the direction of George Balanchine, toured NY with Suki Schorer's NYCB's Lecture Ensemble, and performed in the Virgin Islands with Helgi Tomasson and Kay Mazzo NYCB Troupe.
Returning to San Diego, Ms. Morgan developed her reputation first as a notable dancer and later as a teacher in many local studios. After turning down a contract with PNB to stay in SD she served on the faculty of the School for the Creative and Performing Arts (SCPA) in Chula Vista, as an officer for the San Diego Dance Alliance, and was Rehearsal Assistant for San Francisco Ballet's San Diego productions of Nutcracker, Swan Lake and Sleeping Beauty. Ms. Morgan has choreographed dances for various theater groups as well as network television, including an NBC-TV movie. She gives master classes at studios, summer programs, and universities and was honored by the San Diego Area Dance Alliance for her leadership in the dance community.
In 1989, she founded the San Diego School of Ballet, developing talented dancers and presenting successful student performances. San Diego Ballet was established in 1990 to provide graduating students the opportunity to remain in San Diego and work alongside other professional dancers who want to live and work in the beautiful city of San Diego.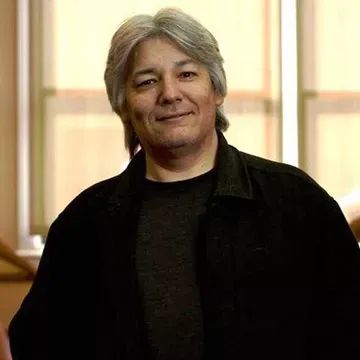 Javier Velasco | Artistic Director
Javier Velasco has supplied dances for productions at the La Jolla Playhouse, Old Globe, and has a long-standing relationship with the San Diego Repertory Theatre, where he has staged productions of A Christmas Carol, Cabaret, Hairspray, Tommy, In the Heights, Evita and many others. He has enjoyed many long creative relationships, having worked with: Luis Valdez on the 20th Anniversary production of Zoot Suit, Bandido, and Corridos.; composer Steve Gunderson on the premieres of Suds (nyc) Dixie Highway, Back to Bacharach, David (nyc), Everybody's Talkin, and The House of Dreams.
Mr. Velasco currently serves as artistic director of the San Diego Ballet, having created over 70 original pieces for the company since its inception, including 10 pieces in collaboration with composer David Burge, to commissioned scores. His ballet set to the poems of Kenneth Fearing, LOVE: 20 cents the first quarter-mile, was given the award for Best Choreography by the San Diego Area Dance Alliance, the third time he was honored by the organization and his Mambomania won Grand Prize at the 1st Palm Desert Dance Festival. More recently, Mr. Velasco was awarded a Creative Catalyst Fellowship by the San Diego Foundation to create new works for SDB company with jazz great, Charles McPherson.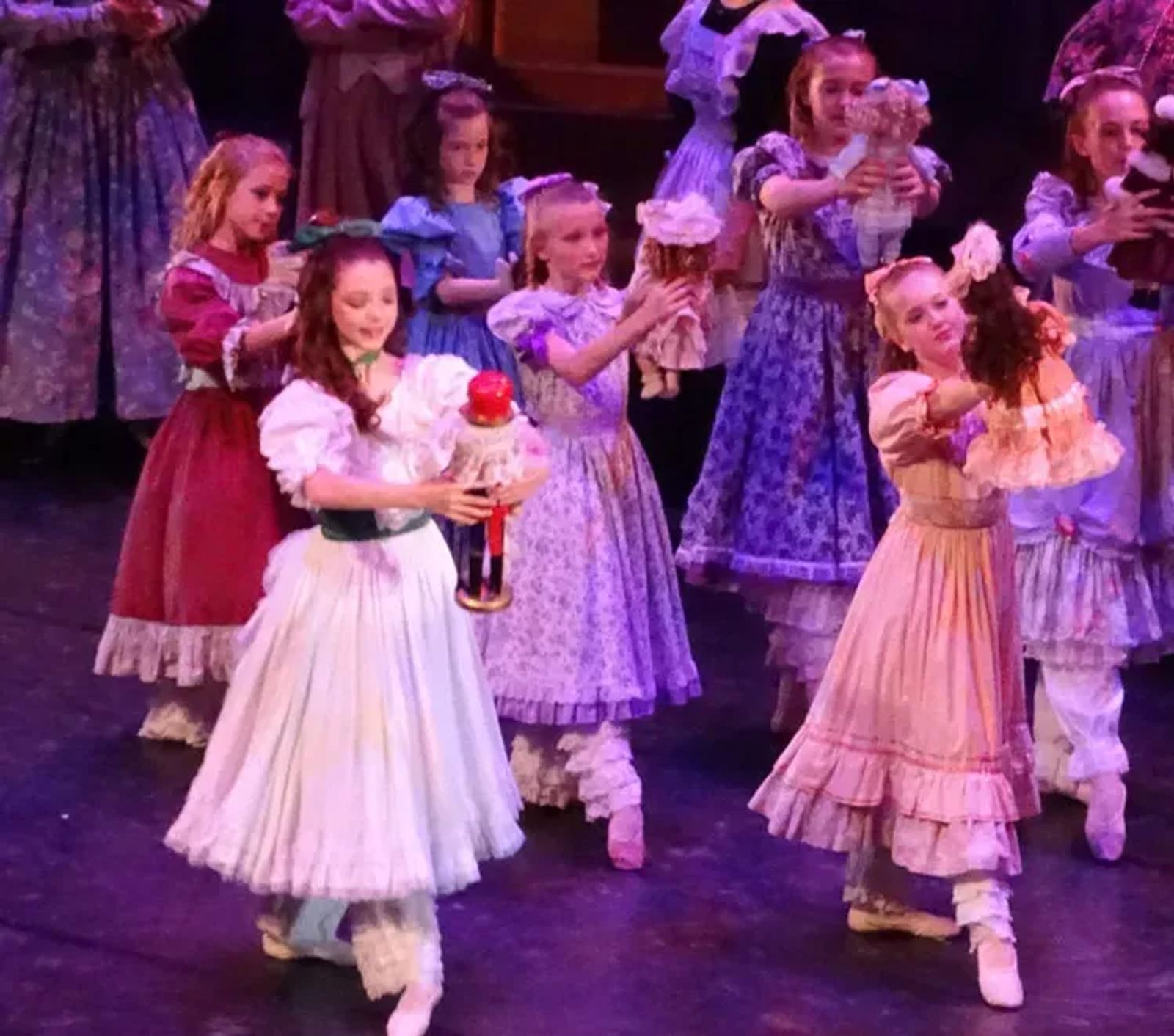 School of Classical Ballet
Since 1970, the School of Classical Ballet in Billings, Montana, has offered high-quality dance education to dancers of all ages.  Students who have trained at SCB have gone on to prestigious summer programs, high-quality colleges and universities, and professional dance companies.
Betty Loos | Co-Director
Betty Loos directed her own school for six years before co-founding the School of Classical Ballet with former business partner Jana Stockton.  Betty received her early training from June Austin and Hungarian teachers Ildiko Perjessy and Angela Mc Alpin in Billings, MT.  She continued her training at the University of Utah under the direction of William Christiansen, and at the Teachers' Training Program through the Royal Winnipeg Ballet and National Ballet of Canada. She has furthered her training through numerous intensive workshops with teachers such as David Howard, Fredbjorn Bjornson, and Conrad Ludlow.  She was awarded a teacher's fellowship to attend the National Ballet of Canada. Former students have danced with the Royal Winnipeg Ballet, North Carolina Dance Theater, Smuin Ballet, Sacramento Ballet, David Taylor, and apprenticed with the National Ballet of Canada. Betty has also trained in modern dance with Ririe Woodbury, Mark Morris, Bill T. Jones, Doug Varone, and Sandra Neels.
Betty has also served as a Founder, Co-Director and choreographer with the Billings children's community dance company, Motion Arts Dance Company (MADCO) started fall of 2012.
Julia Marble | Primary Instructor
Julia Marble graduated from the National Academy of the Arts, in Champaign-Urbana, IL. While there, she was fortunate to train with Lupe Serrano, Christine Hennesy, Corey Winthrop, Michael Maule, Anthony Valdor and Gwynn Ashton. She attended the Cornish Institute of the Allied Arts in Seattle, WA. studying with Pat Hon, Noelle Mason, and others. She later moved to New York City to further her training under many great teachers. Ballet: from Marjorie Mussman, Finis Jhung; Modern: with Mary Hinkson (Graham), Milton Myers (Horton), and at the Cunningham and Limon Studios; Jazz: from various studios including the American Dance Machine Intensives with Buzz Miller, Lee Theodore, and Gemsi DeLappe. She continued special training with studies in Pilates at the Carole Treir Studio and in early-childhood development to enhance her teaching skills with younger children. She received instruction from Seattle's Anne Green Gilbert and through another youth program in Atlanta called "Tempo, Level, Energy, and Shape".
She danced professionally as a member of the Matthews-Masters Dance Company (Directors: Gary Masters and Fred Mathews), Sue Bernhardt and Dancers, and with many other modern dance groups in NYC.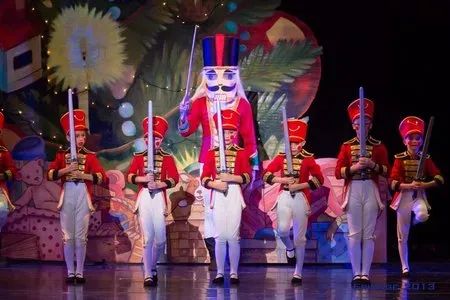 The Nutcracker
The story takes place at the home of Dr. and Mrs. Stalhbaum and their children, Clara and Fritz during the 19th century.  One of the guests at their Christmas party is Clara's godfather, Drosselmeyer, and his nephew.  After bringing life-like dolls to entertain the children, he presents Clara with a Nutcracker doll that she immediately falls in love with but Fritz snatches the doll away and it breaks.  Drosselmeyer fixes the Nutcracker, and everyone joins in a dance led by Clara's Grandfather which brings the party to an end.
After everyone has gone to bed, Clara sneaks down to retrieve her Nutcracker but instead finds her brother's empty rat cage. Suddenly, the escaped rats turn giant-size and as the clock strikes midnight, they steal her Nutcracker doll and everything in her house begins to change. The Christmas tree grows gigantic and Clara, grief-stricken over the loss of her doll, watches her Nutcracker now transformed into a Prince lead the battle against the rats along with life-size toy soldiers.  Just as he is to receive a fatal wound Clara saves him by hitting the Rat King on the head with her shoe. The Prince invites Clara to visit the candy kingdom as a reward for saving his life.
First Clara and the Prince journey through the snow and after watching the Snow King and Snow Queen dance, they finally arrive in the Land of the Sweets, where they are greeted and entertained by the beautiful Sugar Plum Fairy and her retinue.