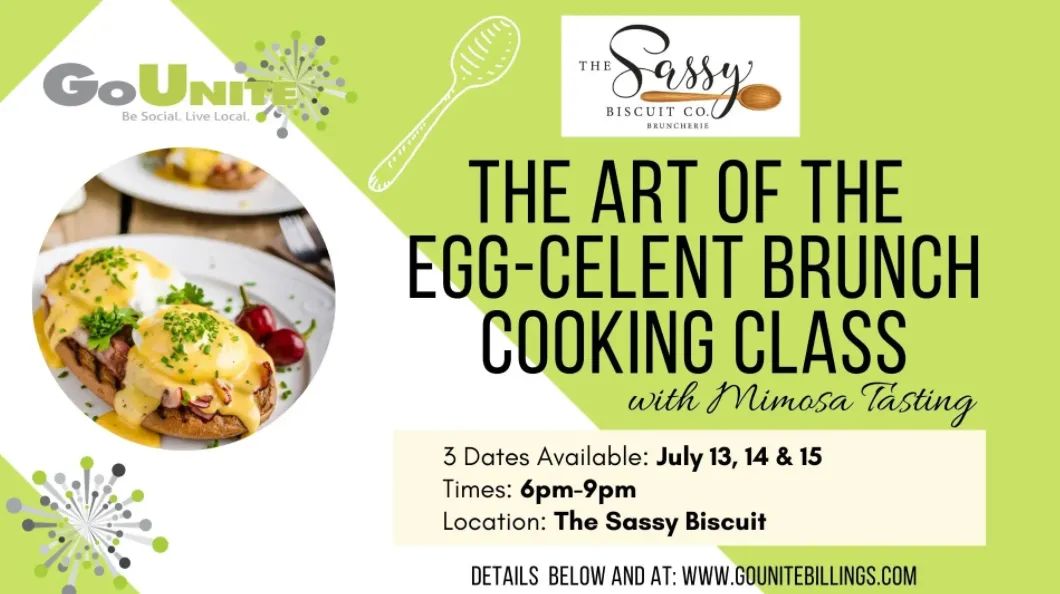 The Art of the Egg-celent Brunch Cooking Class & Mimosa Tasting
JULY 13TH, 14TH & 15TH» THE SASSY BISCUIT
Come learn how to step up your brunch-making game! Join us at The Sassy Biscuit Co. for a cooking class and mimosa tasting! We will learn how to perfect eggs Benedict and other egg dishes! And, of course we'll be whipping up some specialty biscuits, since it wouldn't be a Sassy Biscuit event without it!
3 Nights to Choose from:
Monday, July 13th @ 6pm
Tuesday, July 14th @ 6pm
Wednesday, July 15th@ 6pm
Ticket includes: interactive cooking class, demonstrations by Chef Willie and his staff, eating the food we prepare and 3-flight mimosa tasting - $45/person
Non-alcohol tickets available for $39/person
*There is no childcare available for this month's event since the group sizes are smaller than normal. Members with childcare will not be charged for childcare.
The Art of the Egg-celent Brunch Cooking Class & Mimosa Tasting
Tuesday, July 14, 2020
12:00 AM— 2:00 AMUTC
The Art of the Egg-celent Brunch Cooking Class & Mimosa Tasting
Wednesday, July 15, 2020
12:00 AM— 2:00 AMUTC
The Art of the Egg-celent Brunch Cooking Class & Mimosa Tasting
Thursday, July 16, 2020
12:00 AM— 2:00 AMUTC