Spring Adventures in the Beartooths
Spring is a Great Time to Explore!
Montana spring is a fantastic time. One day it's 75 degrees, the next day it is snowing, and the following week it rains off and on. Just when you're thinking it's time to break out the shorts, we get lows in the 30's, wind, and more rain than we have seen in years.
Fortunately, this crazy weather helps to keep people inside. So even when those 70+ degree days pop up, you get relative peace and quiet when you go on your adventures through the Montana mountains. Those nice days, break away from the crowds and see what new areas you can explore.
Fishing our Mountain Lakes
Up high, the lakes are going to still be frozen for at least another month. But there are lakes all throughout the Beartooths.
Mystic Lake is a favorite of mine. The hike isn't too strenuous, and the views coming over the pass are hard to beat. If we have a few days of warm and sunny weather, you should have warm and sunny weather at the lake (no guarantees on the weather in the mountains). If you head up to Mystic this time of year, you're almost certain to be one of the only ones there.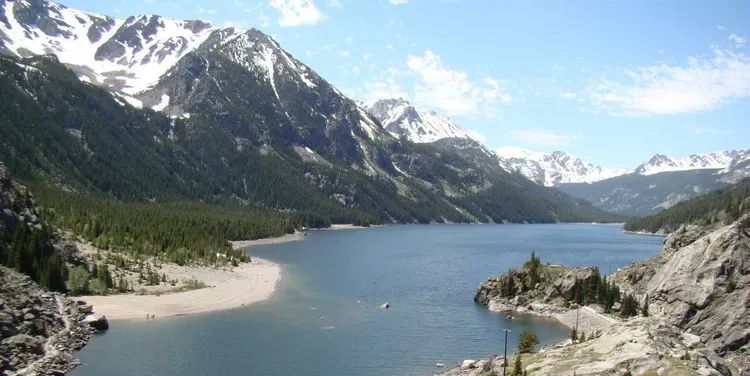 But if you wait another month or two, you'll have some of the most beautiful scenery you've ever beheld.
Of course, you may not want to brave the weather, and be stuck miles from the vehicle in the event a spring storm rolls through.  In that case, lower lakes that you can get to quickly are in order.  Lakes such as Wild Bill Lake just outside of Red Lodge are perfect for an afternoon when it's not too cold, but still cool enough to keep the crowds away.
The best part is that the fish that many of the fish managed to survive last summer's fishing frenzy (go on a nice weekend and there are approximately 3,700 children all vying for the fingerling trout).  Those that lasted through the winter (perhaps even a couple of year) are getting to the point where they're big enough to take home for dinner.  Without too many fishermen, and the relative lack of food since the bugs aren't out in force yet, means that you can catch your dinner with some ease.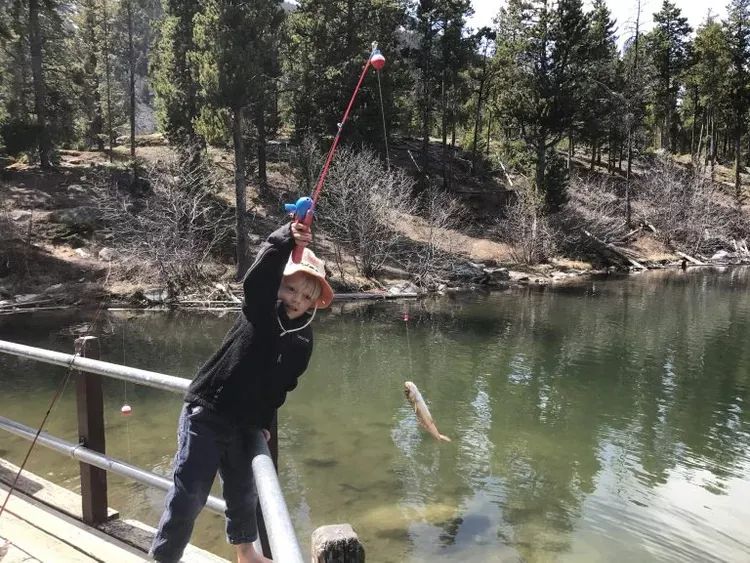 Get up to the Snow Line
The Beartooth Pass will open in about a month.  At that time you will be able to drive up to where the mountains are still covered in snow.  But until that time, you'll have to hike a little bit.
If you have yet to do a hike when the weather is warm, but the snow still abounds, you really need to try it.  I recommend taking Hellroaring Road up, at least part way since you likely won't be able to get to the top, and then hiking to one of the alpine lakes.  You can glissade down the snow drifts wearing a t-shirt and shorts.  There's something surreal about being in the snow, but having near summer temperatures and daylight hours.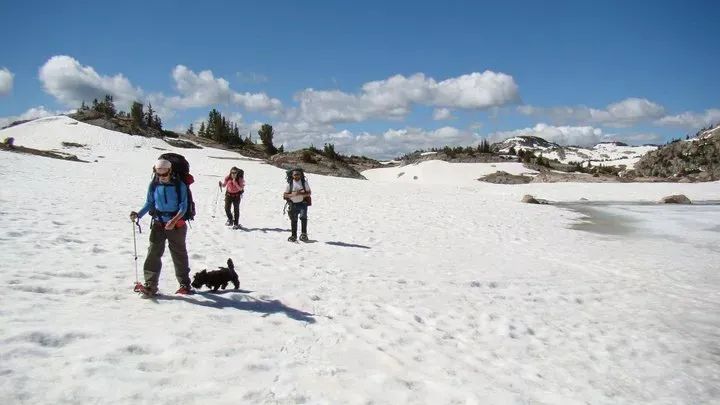 Bring your fishing pole and see what you can pull out of the creeks when you get down lower.  Rock Creek is generally great fishing all spring and summer.
Go Do Something
Don't let the weather get you down.  This is the perfect time of year to get out there and explore without too many people clogging up your trails.  Sure it will be cool, and you may even get rained on.  But as long as you're safe, inclement weather can make your stories all that much better.

by Scott Sery
Scott is a writer, outdoor enthusiast, beer snob, and woodworker. When he is not out exploring all of the wonders around Billings, he loves to sit down for a frosty brew at one of the many great breweries we have available to us. You can read about most of his adventures, and many of the fine brews he has sipped right here. Find out more about Scott at