Skip Town and Head to Cody
Skip Town and Head to Cody
July 18, 2017
Adventures in Wyoming
There are so many great things to do around Billings that it seems odd to suggest going "all the way to Cody."  But after a recent trip I clocked it at 101 miles and it took a mere hour and 35 minutes.  That's far shorter of a drive than many of the adventures in Montana that I've written about in the past (such as heading to
Newlan Creek Reservoir).
Cody is a great little town much like Red Lodge (albeit a bit larger) with a ton of fun adventures nearby.  From rock climbing, to ice climbing, to camping, to fishing, here are a few of the adventures you can have nearby.  Make an afternoon or a weekend, and you can get there and back on about half a tank of gas.
Ice Climbing the South Fork
If you're an ice climber, you probably know of the South Fork.  There are few places around the country that have as incredible climbs as the South Fork valley of the Shoshone River.  Here the dry climate and mountain springs create an environment perfect for those seeking to scale ice: little snowpack and lots of cold hard ice.
Every February the South Fork Ice Festival draws a crowd from around the area as die hard ice climbers take on new adventures, meet new faces, test their abilities, and tackle some huge frozen waterfalls.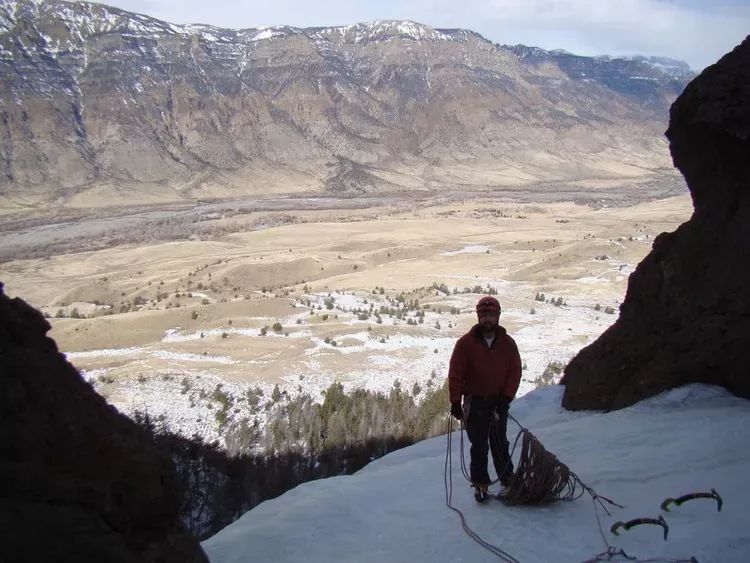 Camping in the North Fork
The North Fork of the Shoshone flows from Yellowstone Park.  The North and South Forks combine in Buffalo Bill Reservoir and flow northeast through Cody eventually dumping into the Bighorn River.  Along the banks of the North Fork are about a dozen campsites as you head into the mountains and approach the park entrance.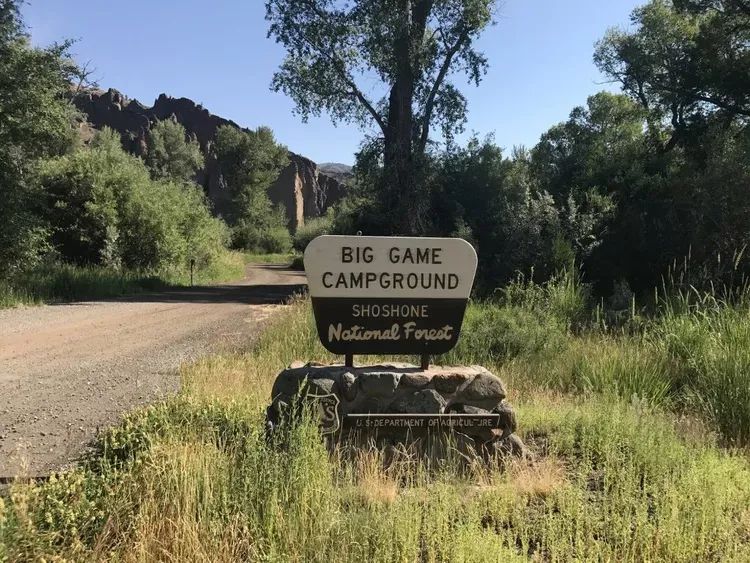 Fortunately for those seeking just an overnight trip, there are sites that are reserved for one night use only.  So those with RVs or Trailers can't fill up the entire summer making it impossible to find camping.  These sites are near the road, have plenty of amenities, and within walking distance of the river if fishing is your thing.
Boating and Fishing Buffalo Bill Reservoir
Several miles long and taking up over 8,300 acres, the reservoir is really big.  And every time I have driven by, it's not used much.  There are hardly any boats on the water, and those that I have seen fishing pull out some nice sized trout.  As a reservoir the water is deep, and it's cold.  If you're planning to water ski or swim you will likely want to wear a wet suit.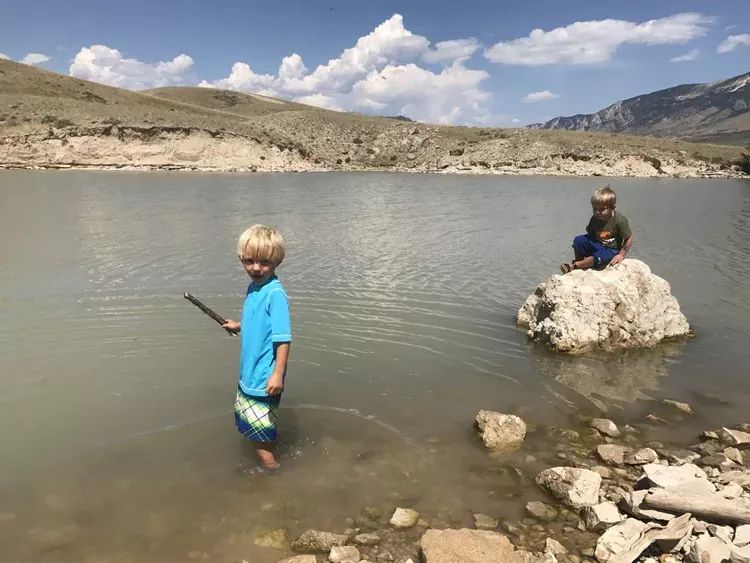 The reservoir was created by building the Buffalo Bill Dam (originally named the Shoshone Dam) in 1910.  It's one of the oldest dams in the country, and for a while was the tallest one around.  There's a visitor center just off the highway that allows you to tour the dam.
Rock Climbing Near the Reservoir
Along the highway approaching the dam you go drive right under some granite cliffs.  In fact, surrounding the north east end of the reservoir are some impressive rock formations.  There are a few designated climbing routes that are right off the highway, but it might be a bit more fun to break away from the trail and find some "unclimbed" routes.  Remember, a lot of these routes were climbed and never recorded, so if you do find something that you have never read about before, it's best to name it an "early ascent" rather than a "first ascent."
Playing Around in Town
One of the most exciting aspects of a trip to Cody is exploring the town.  It still has that wild west feel (especially since there is a huge rodeo ground right on the edge of town).  You can tour the historic Irma Hotel built by Buffalo Bill Cody himself (and named after his daughter).  Grab some coffee at Rawhide Coffee Company and relax in their book nook.  Or head down the street to Millstone Pizza Co. and Brewery.  They have an arcade in the basement.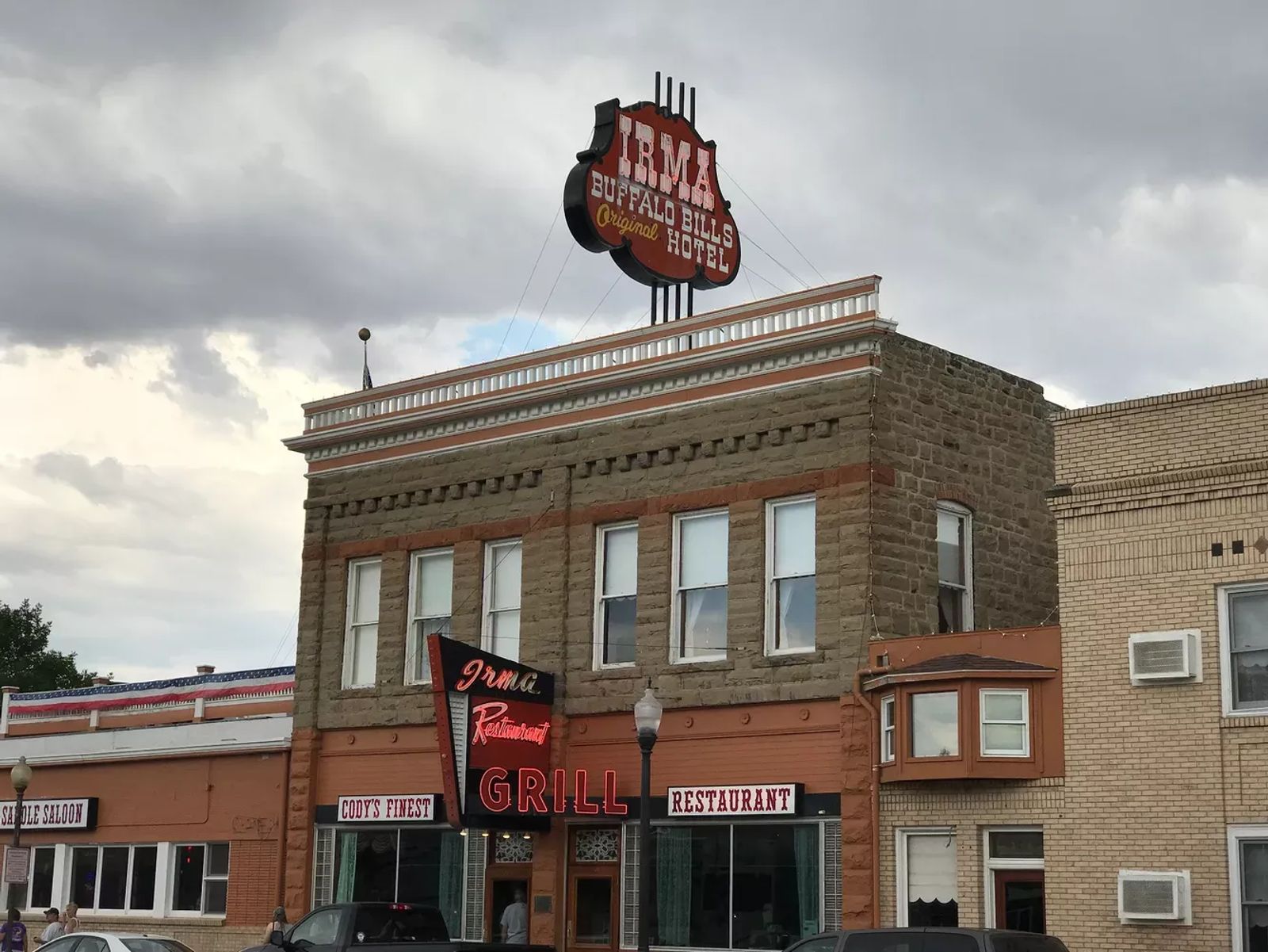 Of course no trip to Cody is complete without visiting the Buffalo Bill Center of the West, and checking out the sales at the Sierra Trading Post across the street.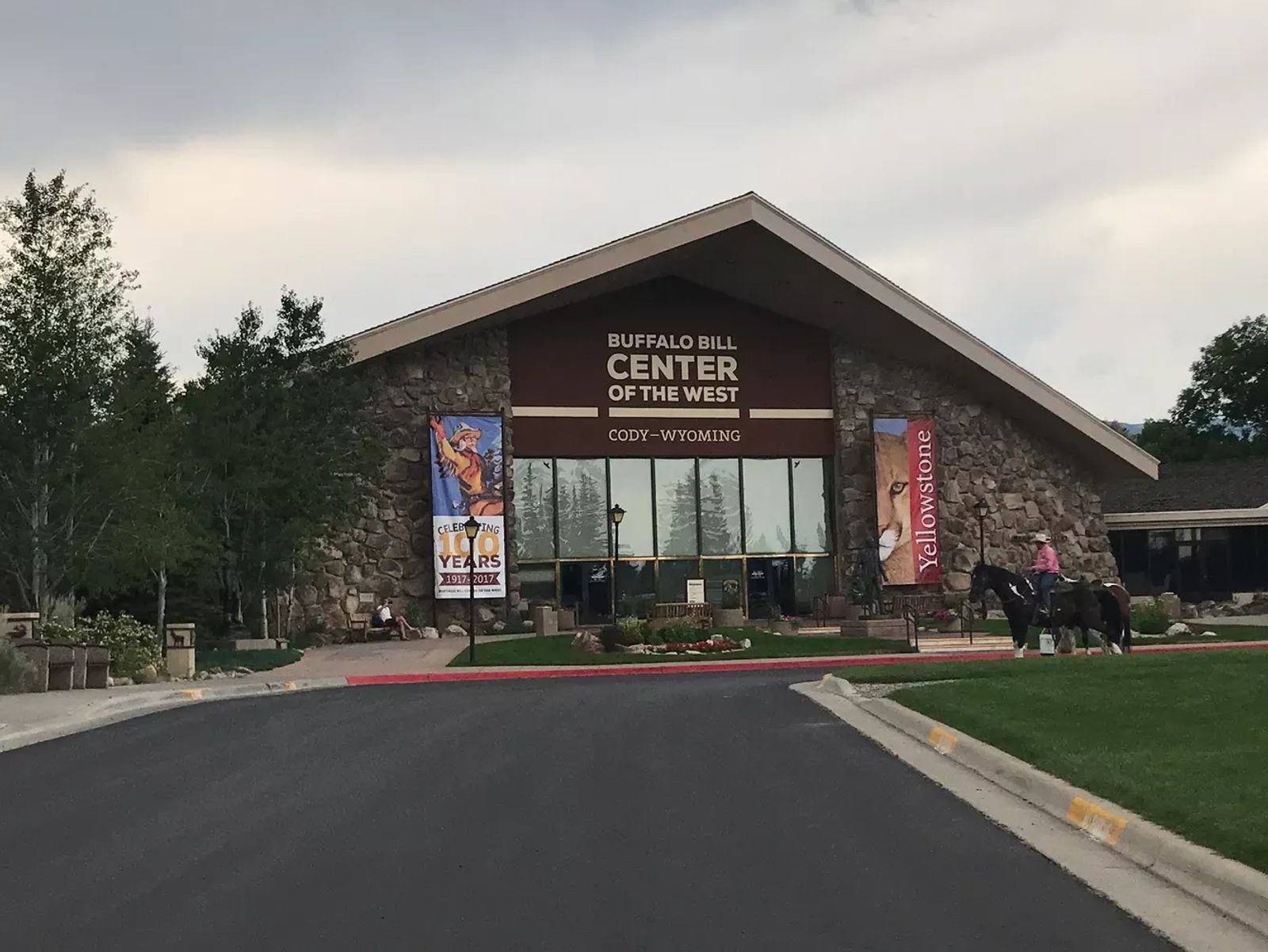 Cody is a great place to play, even just for the afternoon.  It's close enough to Billings that you don't have to get up early, and you can even have dinner and still be home before it gets dark (in the summer at least).  Through the summer it's a hot spot for those heading to Yellowstone, and in the winter there are ice climbers passing through.

by Scott Sery
Scott is a writer, outdoor enthusiast, beer snob, and woodworker. When he is not out exploring all of the wonders around Billings, he loves to sit down for a frosty brew at one of the many great breweries we have available to us. You can read about most of his adventures, and many of the fine brews he has sipped right here. Find out more about Scott at ScottSery.com