Relax in the Sage Creek Campground
Rest Up Before Exploring the Pryors
Have you explored the Pryor Mountains? Living in Billings, you have probably spent plenty of time in the Beartooths, but have you ventured just a little east to check out their smaller cousin? The Pryors have some amazing geology behind them (for instance, they're riddled with caves), and some interesting folk lore embellishing them (the legends of the Little People).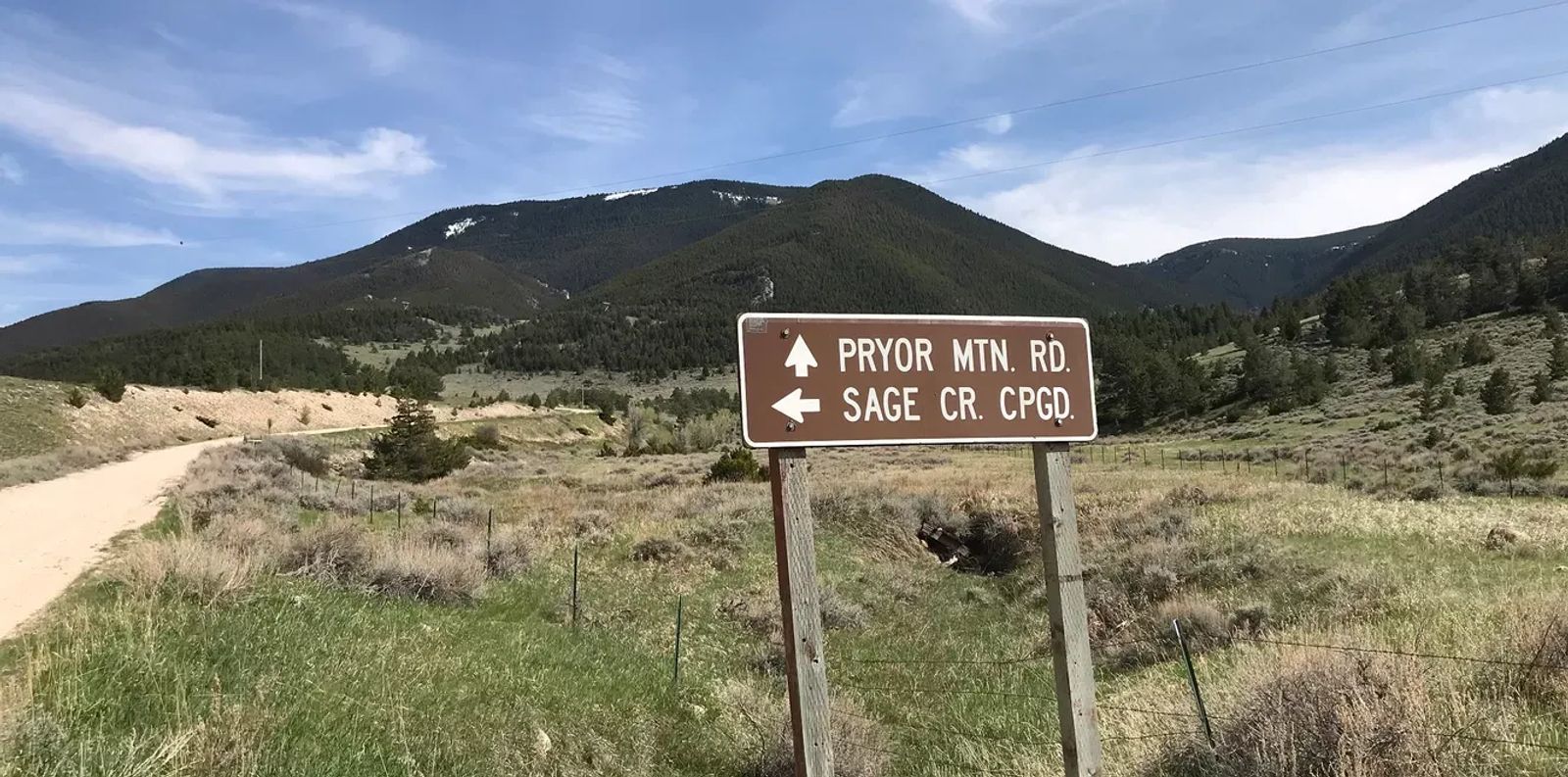 The south side of the mountains is nearly a desert with scrubby juniper bushes, interesting fossils, some petroglyphs, and deep canyons that cut into the gentle upslope of the mountain. The north side of the mountains is very different. Huge pine trees, steep hillsides, and overall a much wetter environment. It's almost as though you're in a totally different mountain range.
It's on this north side where you will find Sage Creek Campground.
All About Sage Creek
Sage Creek is an interesting little creek. It starts high up from a natural spring on the north side of the Pryors. It wraps down, meanders past Sage Creek Campground, and then flows eastward out in the fields where it… disappears. It drops below ground for quite a while as it continues its journey to the south rising above ground on occasion, but providing enough water to the plants above so there is a distinguishable swath of green wherever it goes.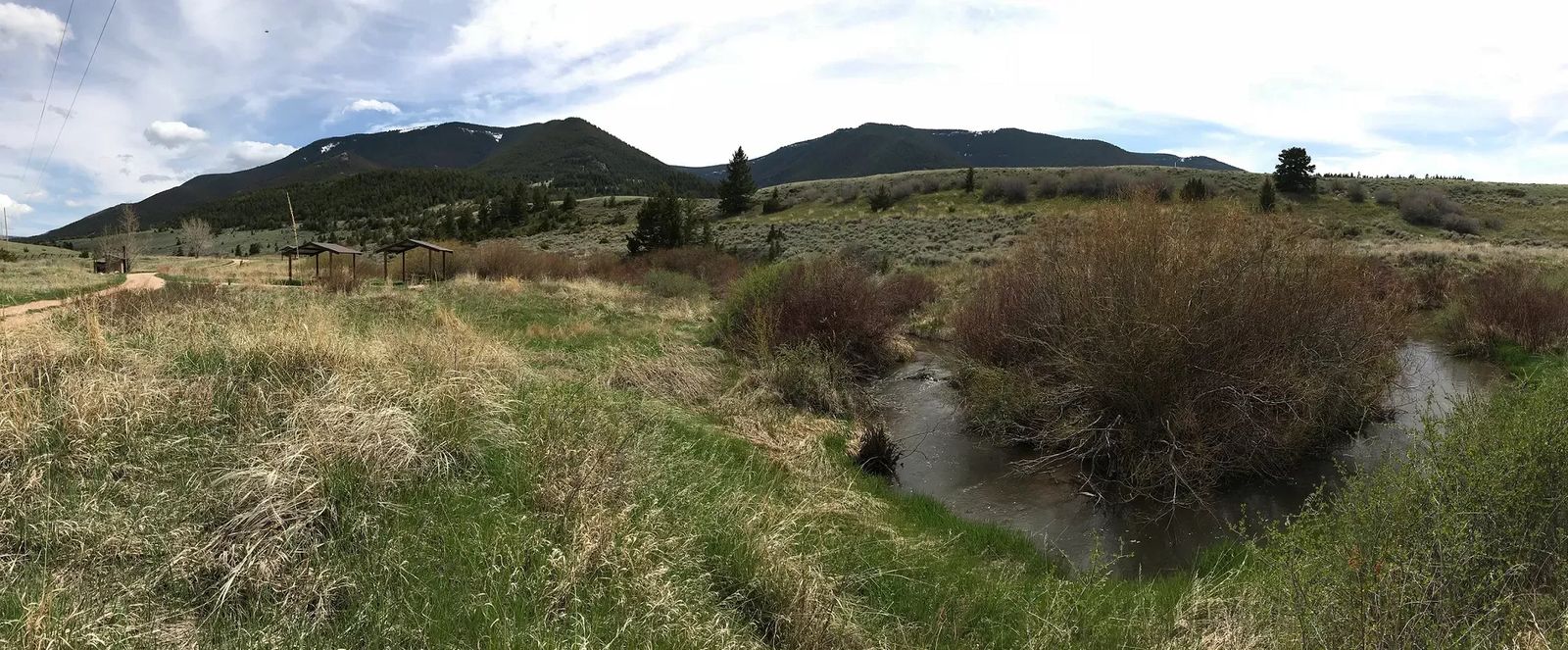 Eventually the creek comes back to the surface as it is fed with other small tributaries. It heads south into Wyoming and you follow it along the road as you drive toward Lovell. It turns once again to, this time to the west. It feeds into the Shoshone River just a few miles before the Shoshone dumps into the Bighorn Reservoir.
All About Sage Creek Campground
Long before the creek even dips below ground, it winds its way past Sage Creek Campground. At this point it's still pretty small, some areas just a few feet across. But despite its size, it is home to some native cutthroat trout (brook trout once lived here, but they're invasive. They were killed off and replaced with cutthroats). The best part is that even though the campground is well maintained, it's not heavily trafficked.
With 12 sites in this campground, you get to occupy one of just 12 campsites in the entire Pryor Mountains; there are no other established campgrounds in these mountains. There's no water available, aside from that which you can filter from creek. There's no host, but there are two bathrooms available. Each campsite has a covered picnic table, a fire pit, and some nice level ground for pitching a tent, or parking your trailer.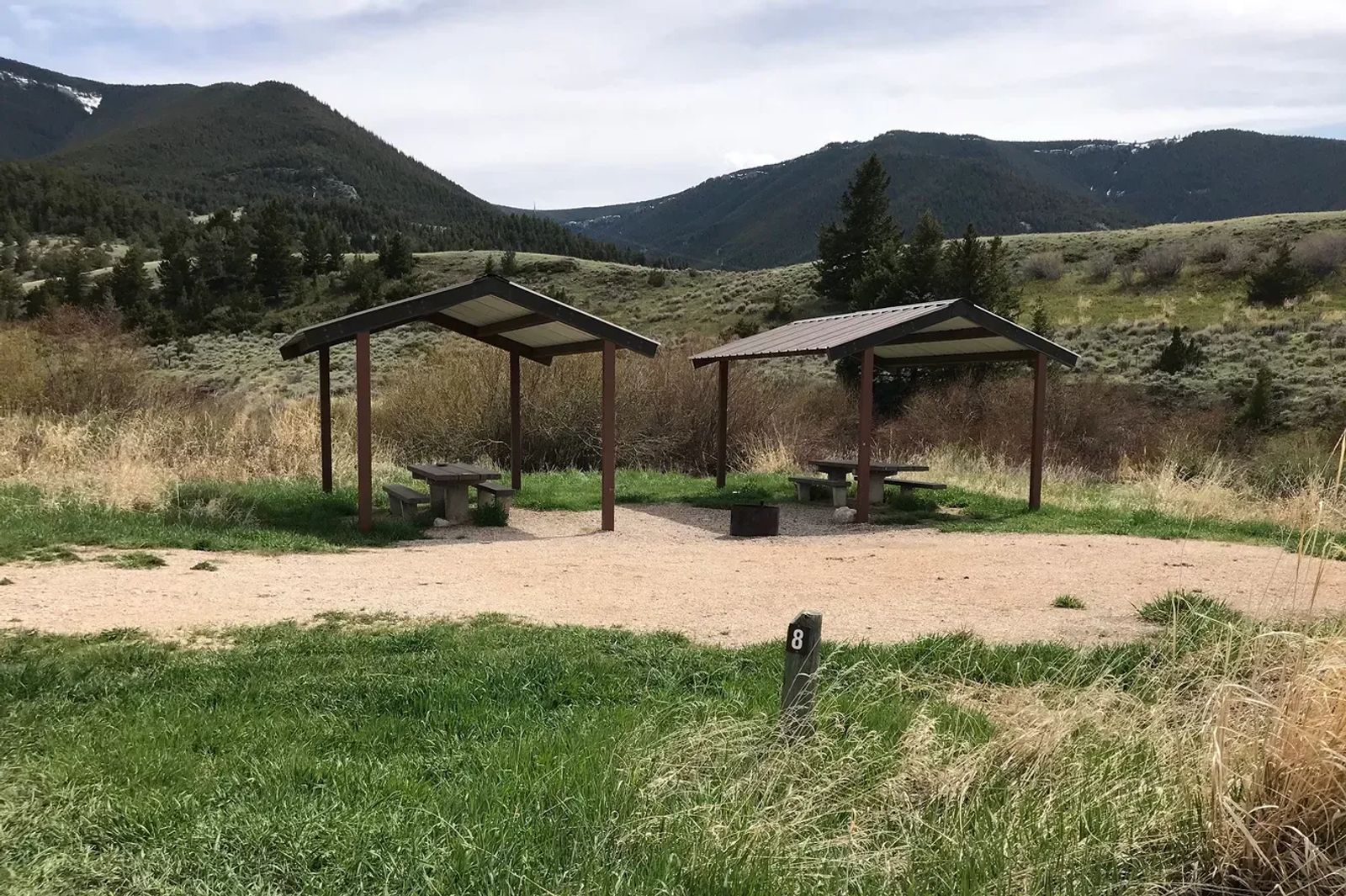 It will cost you a whopping $5 to stay here ($10 if you choose a double site), but that fee is only applicable from Memorial Day to Labor Day. Outside of that time period you can still use the campground without charge, but it's not maintained. That means for the next couple of weeks you can use the spots, have a great time, and not worry about having cash on you.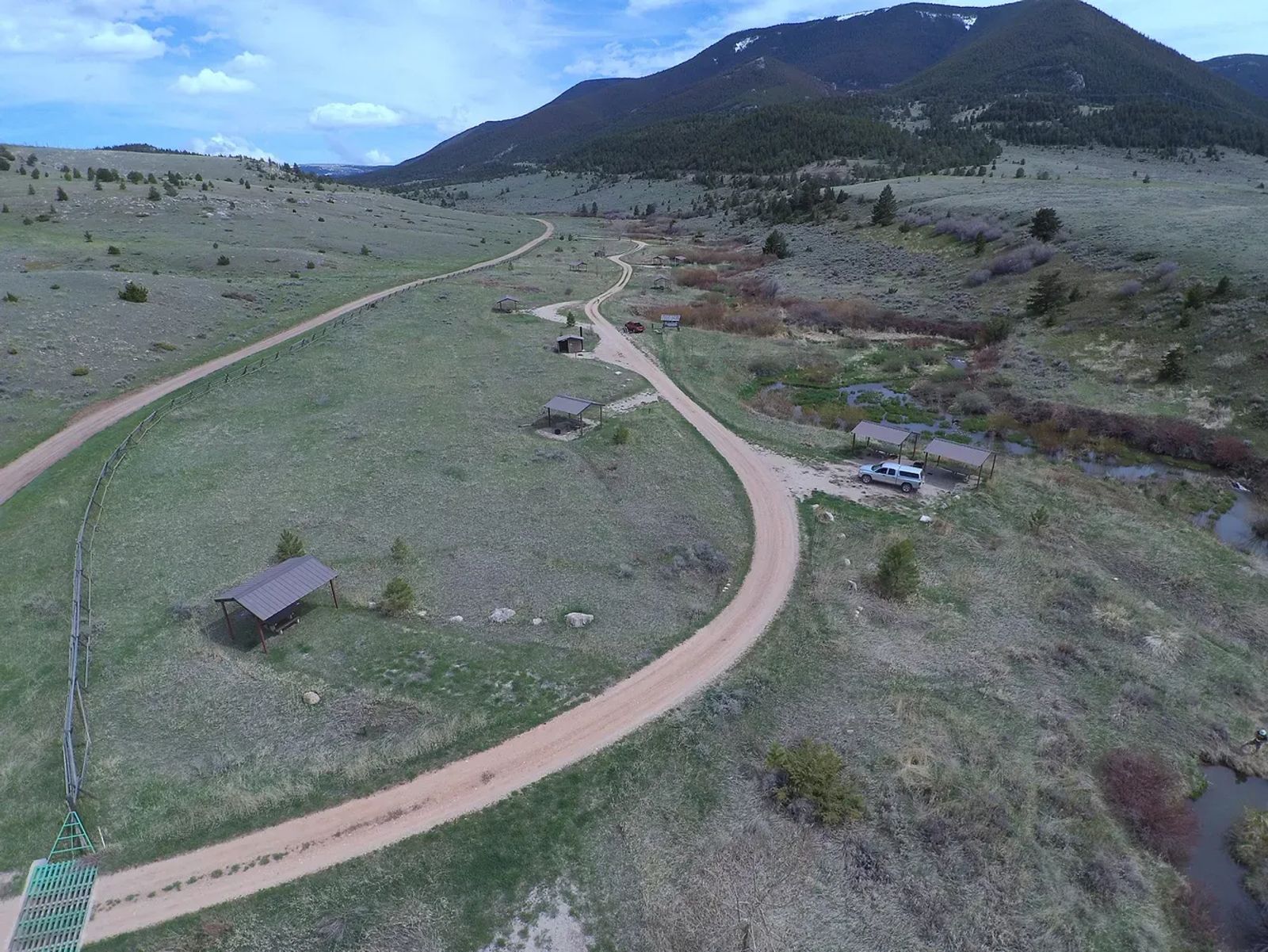 From Sage Creek Campground there is a lot to do. Sage Creek Road continues to the east and provides a nice scenic route along the base of the north side of the mountains. But most likely you will want to head up the mountain. Pryor Mountain Road will wind its way up the mountain, and take you right past the Big Ice Cave; a spot that if you're in the area you don't want to miss. After that you can take one of any number of mountain roads, some will be rough, some will be impassable, some will take you down the other side into Wyoming, and some will take you past herds of wild horses.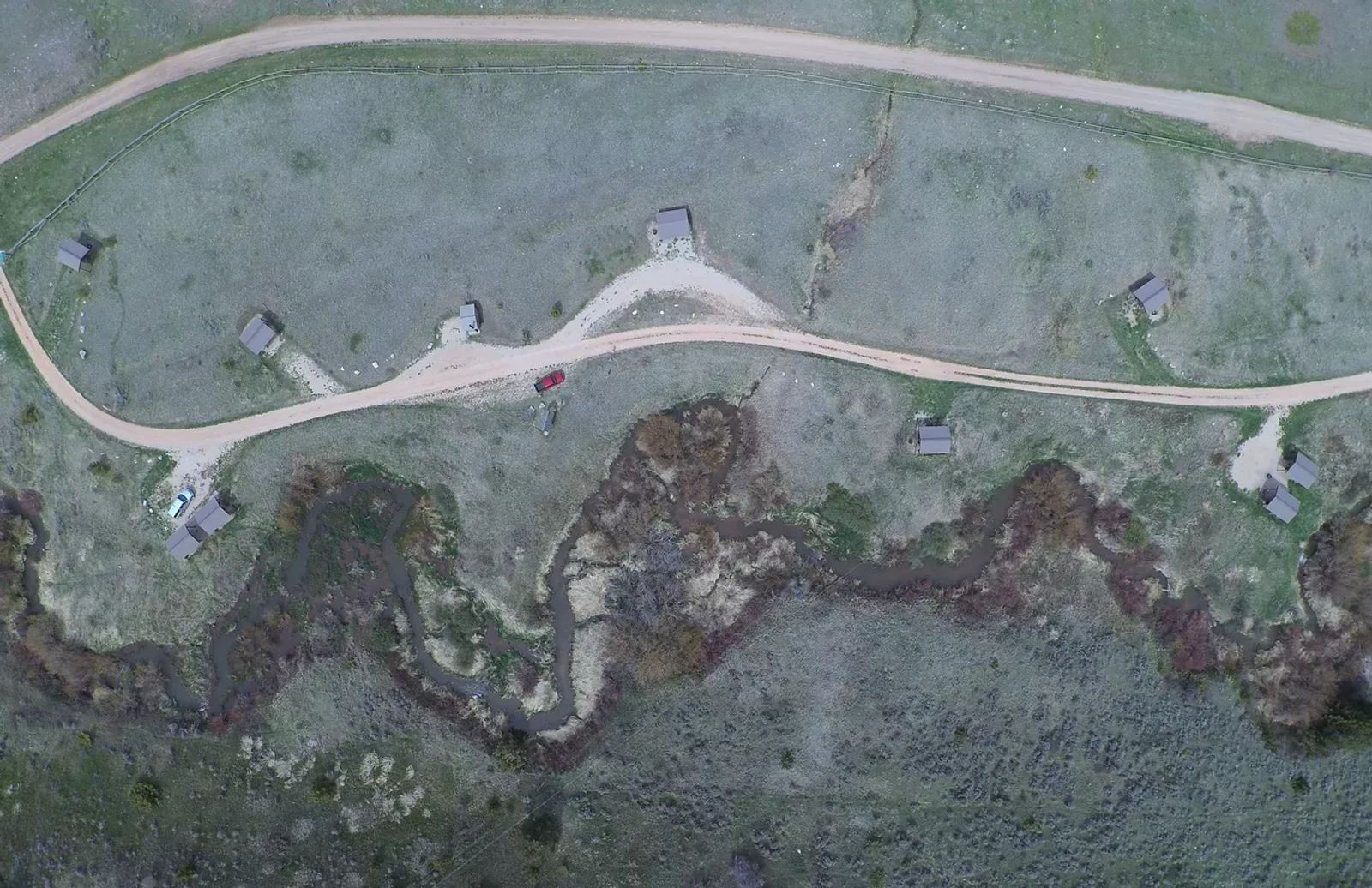 Get out, walk around, look for fossils, take pictures, and explore the world that's barely more than an hour away.
How to Get to Sage Creek Campground
Getting to the campground may present a bit of a challenge. The road is on public land for most of the way, but a few miles it goes through the reservation. When it's crossing the reservation land, it's not maintained, and the ruts get enormous.
The shorter route, and rutty route, uses Pryor Mountain Road just outside of Bridger. Here, just use this map.
The longer route, better for access with a trailer, requires you to go to Lovell and come back over the top of the mountains. They should be free of snow all summer long, but it's risky earlier in the year. Check out the Sage Creek website for details on how to get there going that direction.
While you're travelling, you should have intermittent cell service (at times LTE, then a mile later nothing, then it comes back on). I recommend getting a GPS app so when the cell signal cuts out you can still track your movement.
If you get lost, backtrack and find a new route; it's all part of the adventure.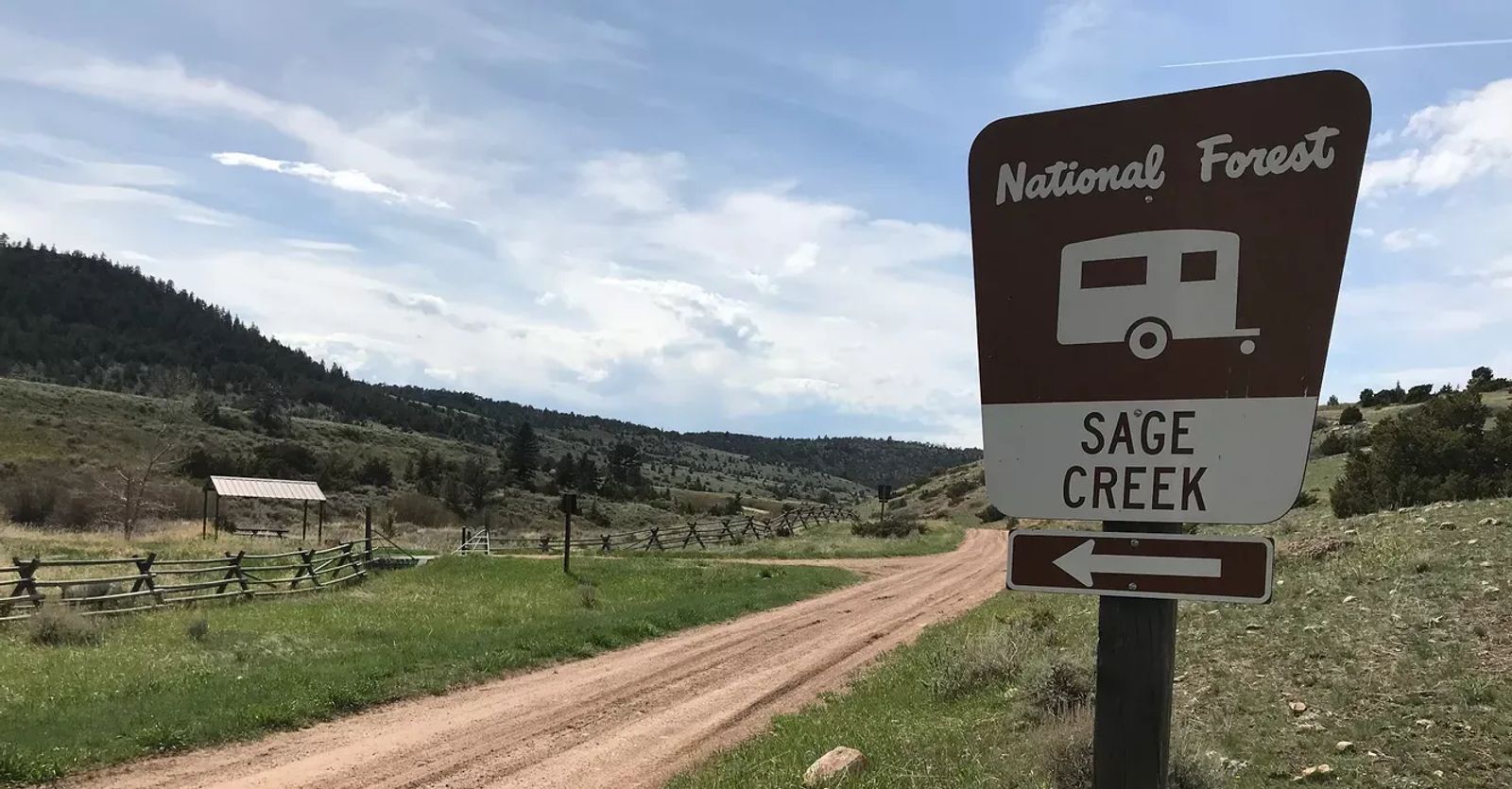 Don't forget to tag us in all of your adventures! Billings365 is your #1 place for things to do in Billings!