Recipe: Bloody Mary Gazpacho
Recipe: Bloody Mary Gazpacho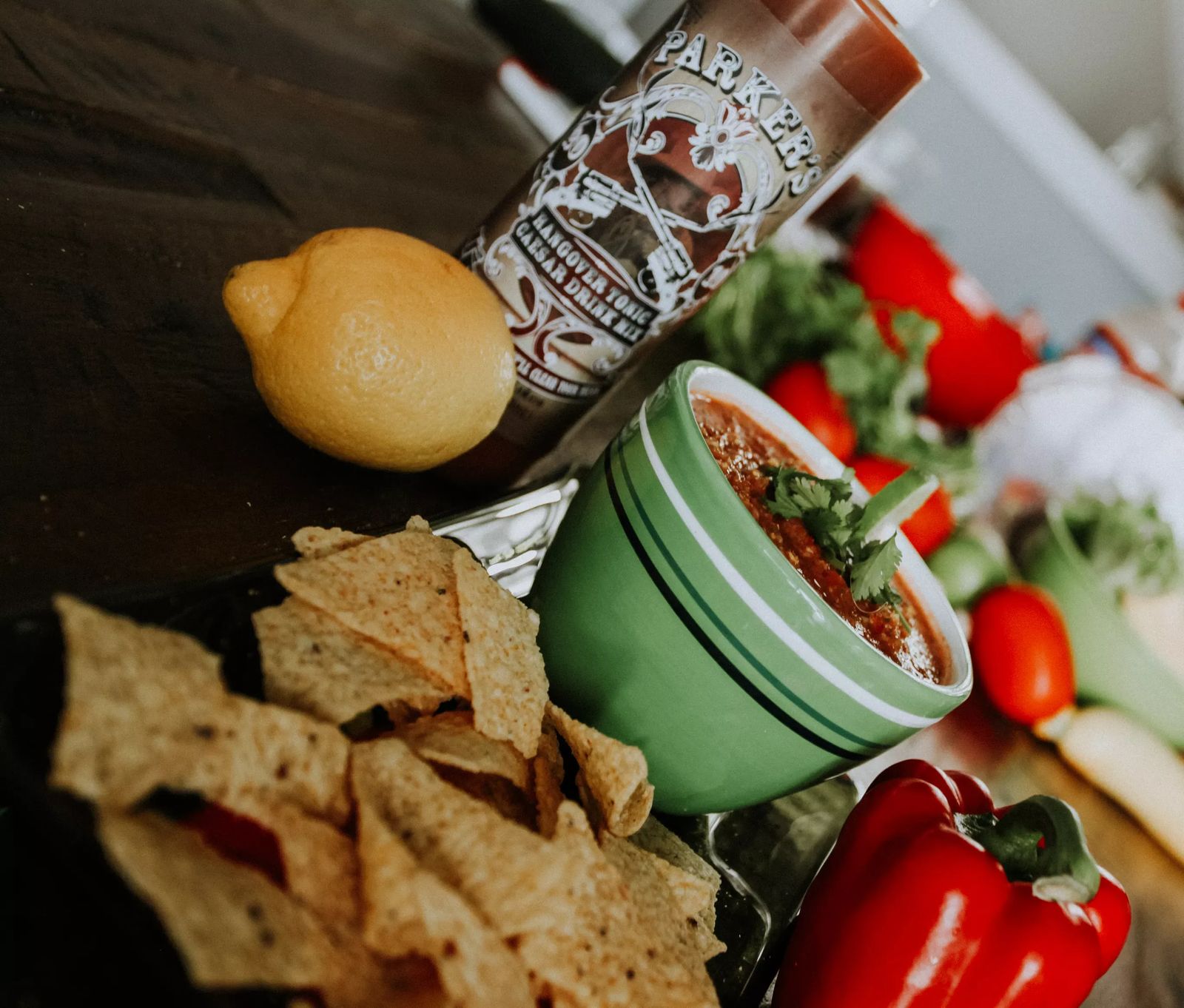 • 1 Quart low salt Tomato Juice
• 5 Roma tomatoes, stemmed, seeded and diced
• 2 large celery stalks, finely diced
• 1 hothouse cucumber, seeds removed, finely diced
• ½ medium red onion, finely diced
• 1 jalapeno pepper, stemmed, seeded, diced
• 2 large garlic cloves, minced
• Juice of one lemon
• Juice of one lime
• ¼ Cup of extra virgin olive oil
• ¼ Cup of white wine vinegar
• 1/3 Cup of Parker's Hangover Tonic
• 2 tsp. kosher salt
• 1 tsp. ground cumin
• 1 tsp. ground pepper
• ½ cup of cilantro, chopped ( can also keep for serving)
Optional Garnishes:
• Your favorite Vodka
• Fresh Lime or Lemon
• 2 ripe avocado peeled, pitted, and cubed
In food processor or blender combine half of the ingredients until blended well (don't include optional items). Mixture should have a nice speckled, colorful texture. Pour into a bowl and repeat with remaining ingredients. Once all processed, add salt and pepper to taste. Cover and refrigerate for at least 2 hours, as this needs to be served cold.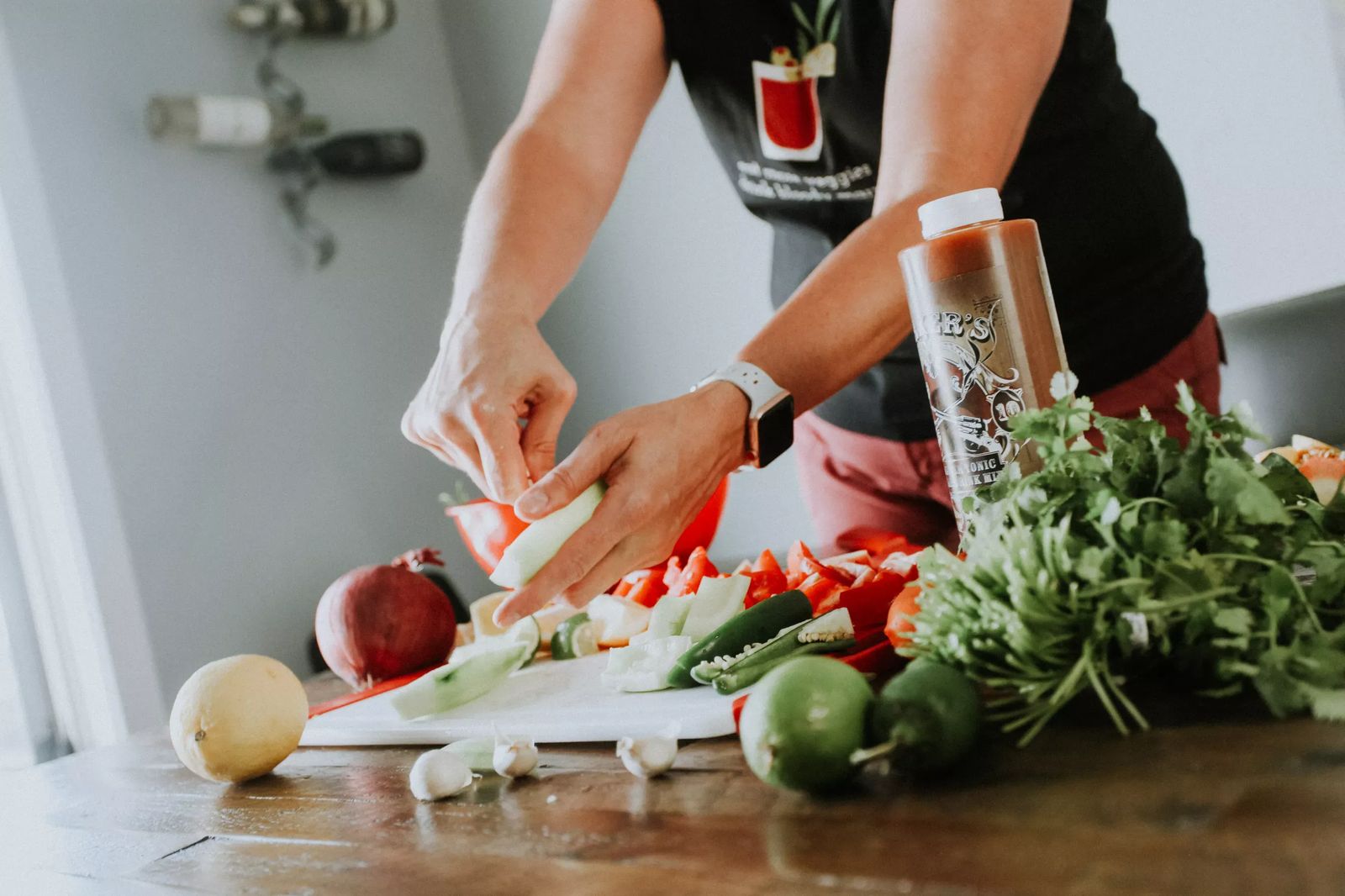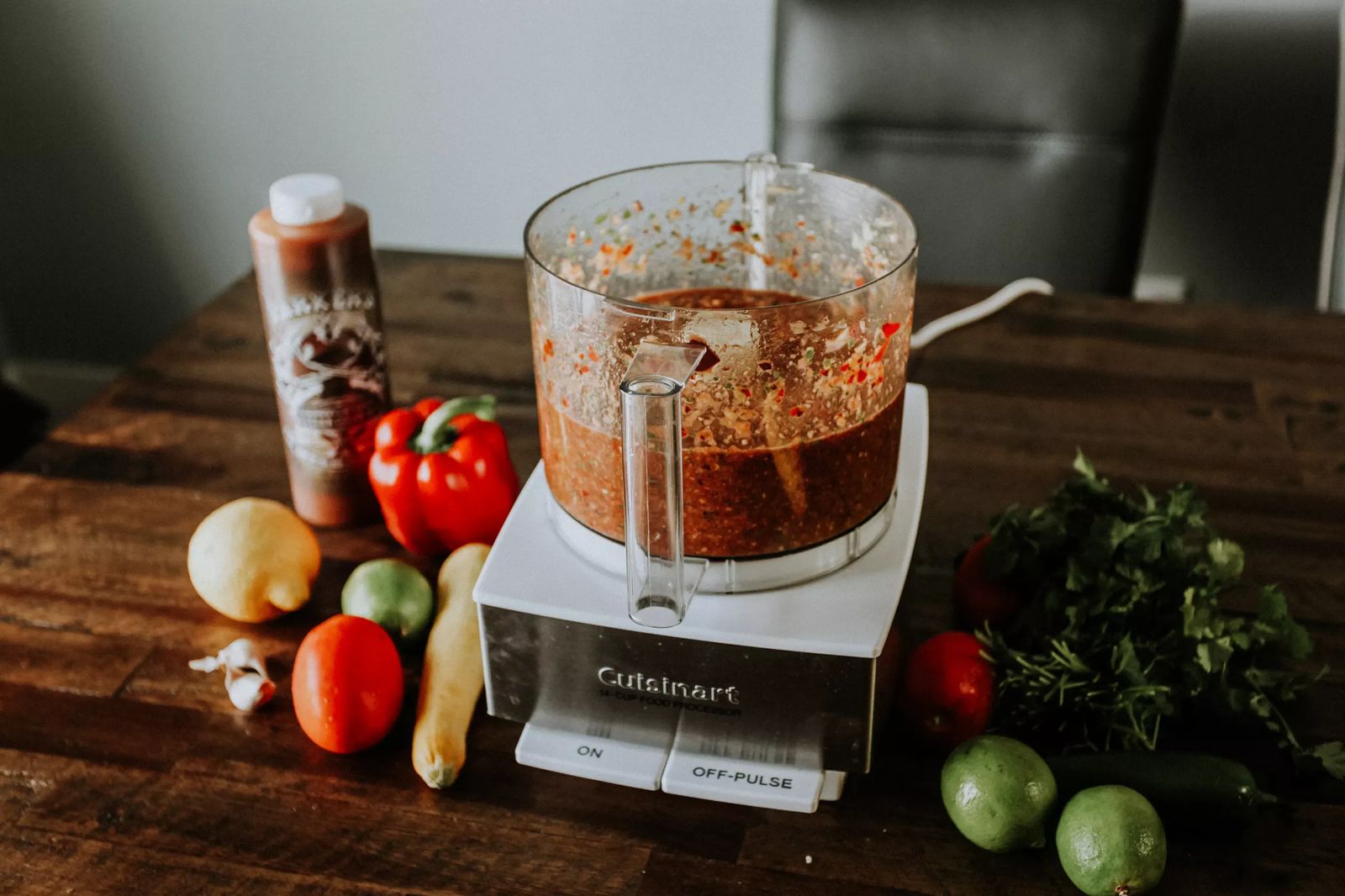 After the 2 hours, remove soup from fridge and stir in the cilantro. Check seasonings to taste one last time. If serving as a soup, ladle in bowls and drizzle with a little olive oil, garnishing with avocado.
To serve with vodka, mix 1 cup gazpacho with 1 ounce of vodka (1 shot). Pour into a glass or plastic cup and serve cold with fresh lime wedges as a garnish.