Quick & Easy Thanksgiving dishes to bring to your Holiday Party with Lucky's Market
What are you thankful for? With the holidays fast approaching, sometimes it's easy to get completely caught up in the madness of it all. We want to help take one stress off of your plate so you have more time to slow down and enjoy your surrounding and your loved ones this Thanksgiving. It can be hard knowing what to make for or to bring to a holiday gathering.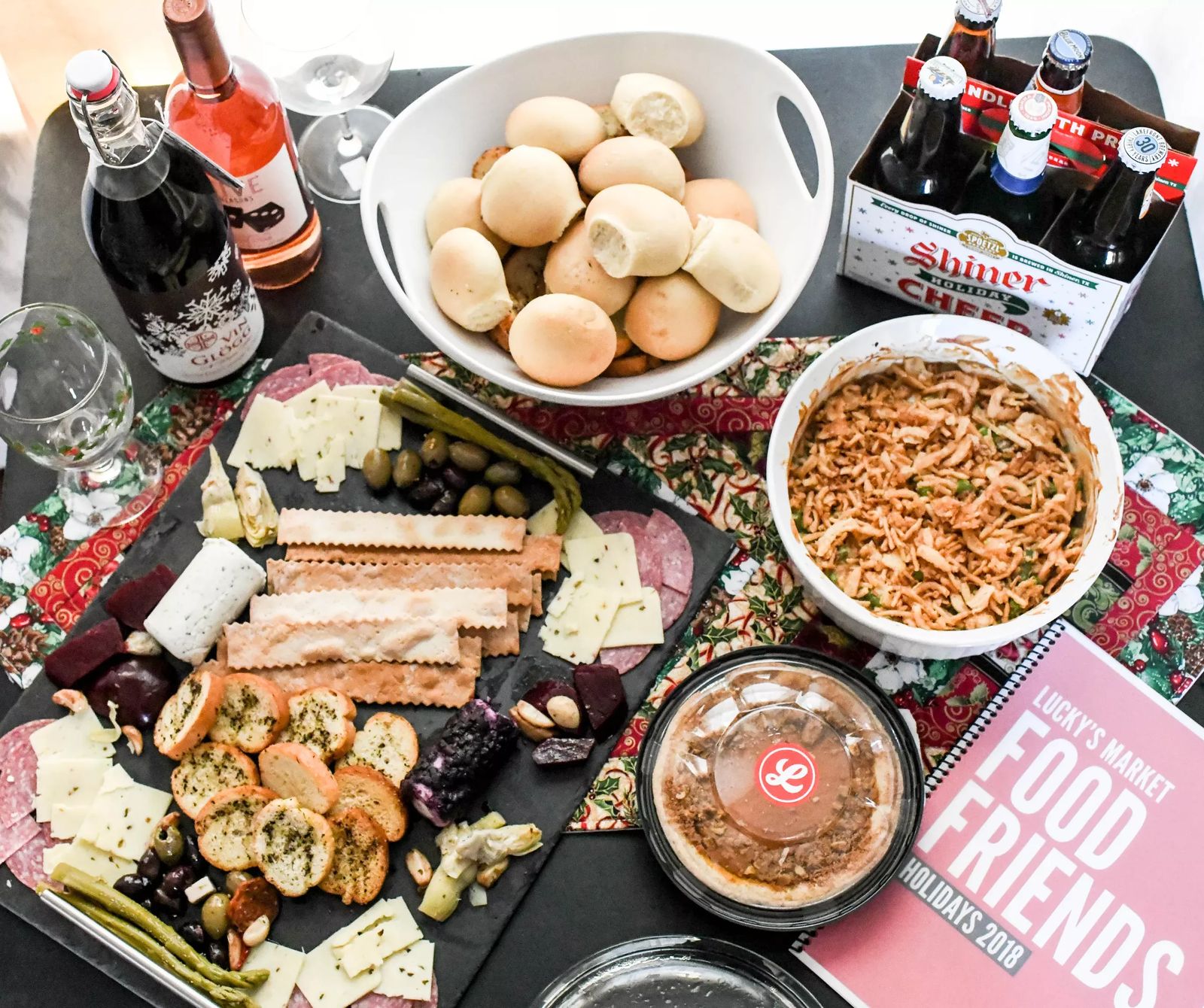 Lucky's Market has everything you need from fresh produce and ingredients to pre-made platters that are sure to wow your family and friends. We decided to put together a list and head to Lucky's to cross everything off. Lucky's is a one stop shop for your holiday food shopping and gift ideas for the foodie in your life.
Stuffing Bites
(Ingredients for 10 "Bites" Total)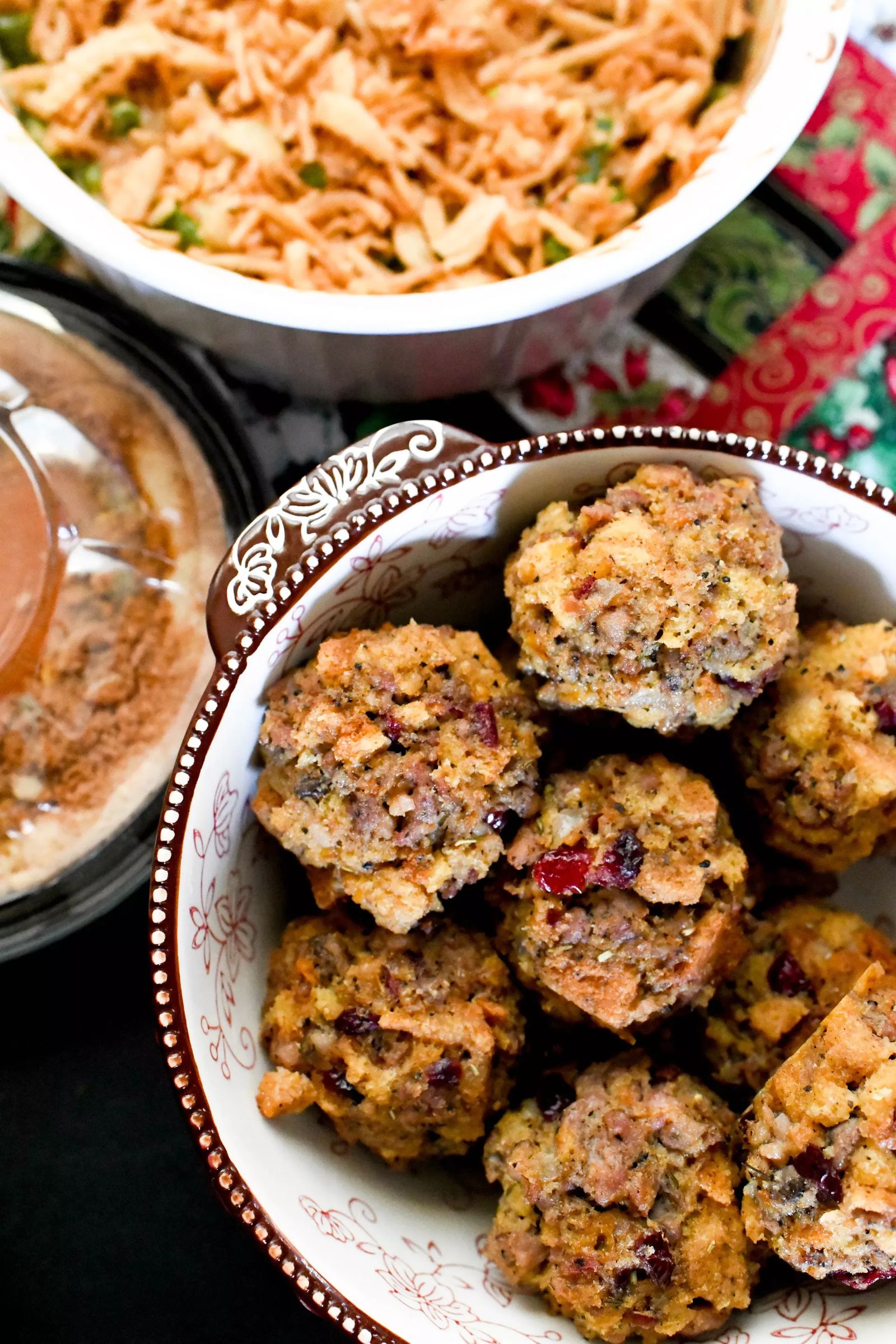 1 lb breakfast sausage
1/2 cup onion- diced
3/4 cup shredded cheddar cheese
2 eggs
1/2 cup dried cranberry- chopped
1/2 teaspoon dried thyme
1/2 teaspoon dried rosemary
1/2 teaspoon salt
1/2 teaspoon black pepper
6 oz stuffing mix
1 cup chicken broth
Preparation:
(we promise, it's easy!)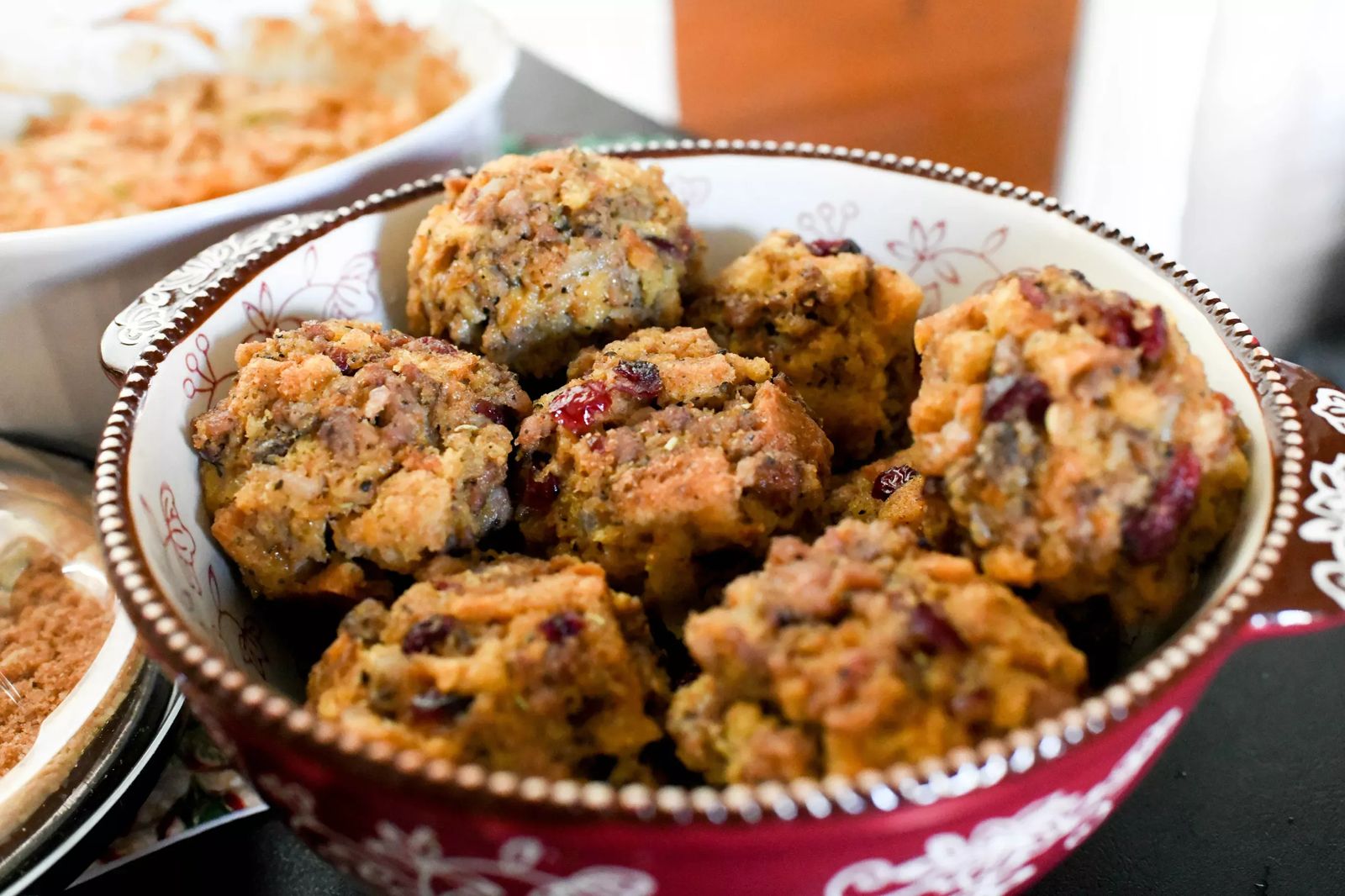 Cook sausage in a skillet over medium heat. Add onion after 1-2 minutes and cook until sausage is cooked and onion is tender.
Remove sausage from heat and transfer to a large mixing bowl and let cool.
Add remaining ingredients to the bowl and mix until thoroughly incorporated.
Using a large spoon or ice cream scoop, measure out mixture into 8 evenly sized balls and space them out on a parchment paper lined baking sheet.
Bake at 350˚F (180˚C) for 20 minutes or until bites are cooked and slightly browned on top.
Enjoy!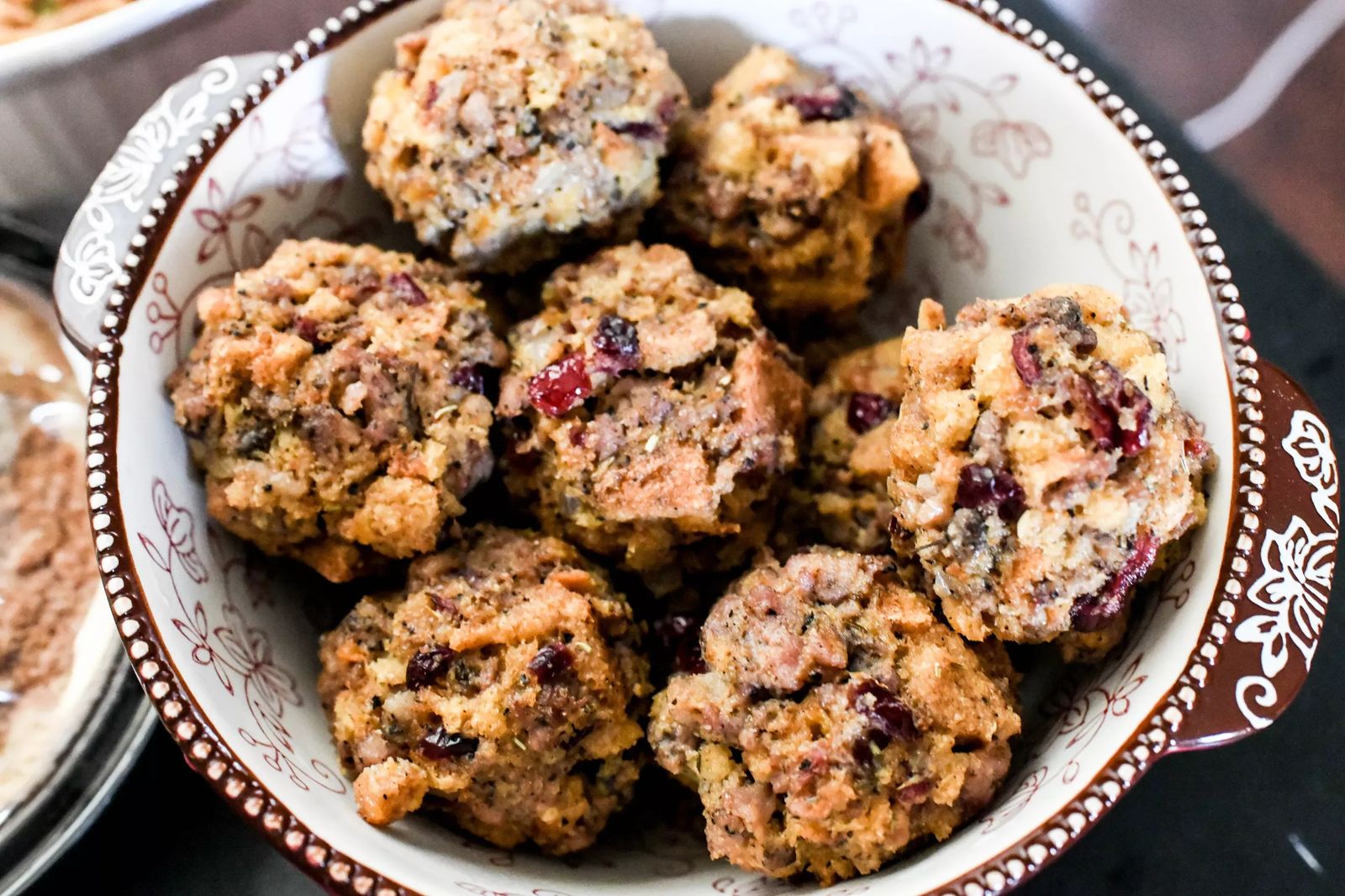 Ultimate Green Bean Casserole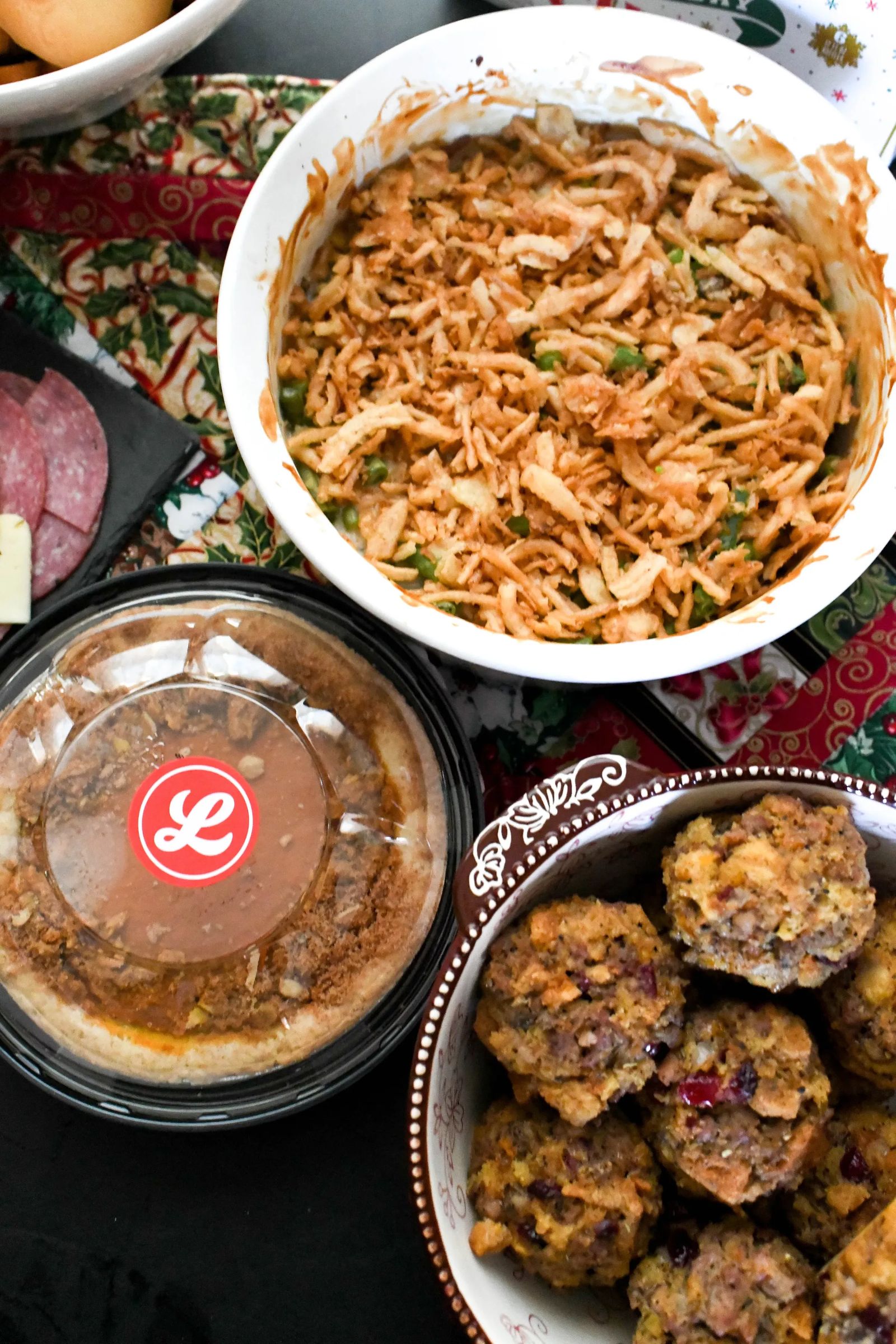 1/2 Cup of milk
1 can of Cream of Mushroom Soup
1 teaspoon soy sauce
1 dash of black pepper
4 cups cooked & cut green beans
1 1/3 cups of Fried Onions
Preparation
(classic, and delicous- you're gunna look like a real adult with this one!)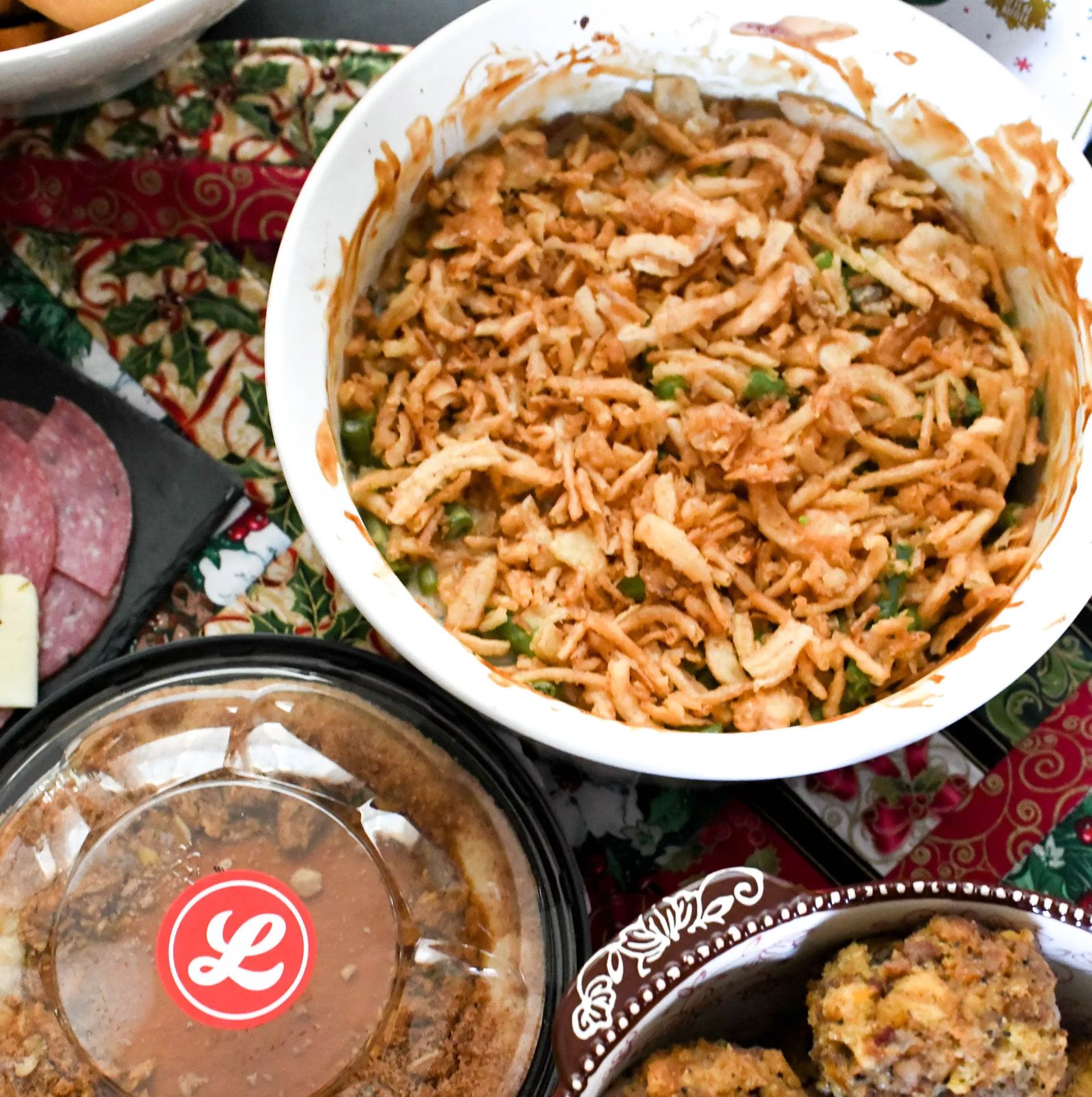 Stir the soup, milk, soy sauce, black pepper, beans and 2/3 cup onions in a 1 1/2-quart casserole.
Bake at 350°F. for 25 minutes or until the bean mixture is hot and bubbling. Stir the bean mixture. Sprinkle with the remaining onions.
Bake for 5 minutes or until the onions are golden brown.
Enjoy!
Pair with some of our favorite Lucky's Market Deli Finds:
(Cheese, Carbs, Spicy Olives, oh my!)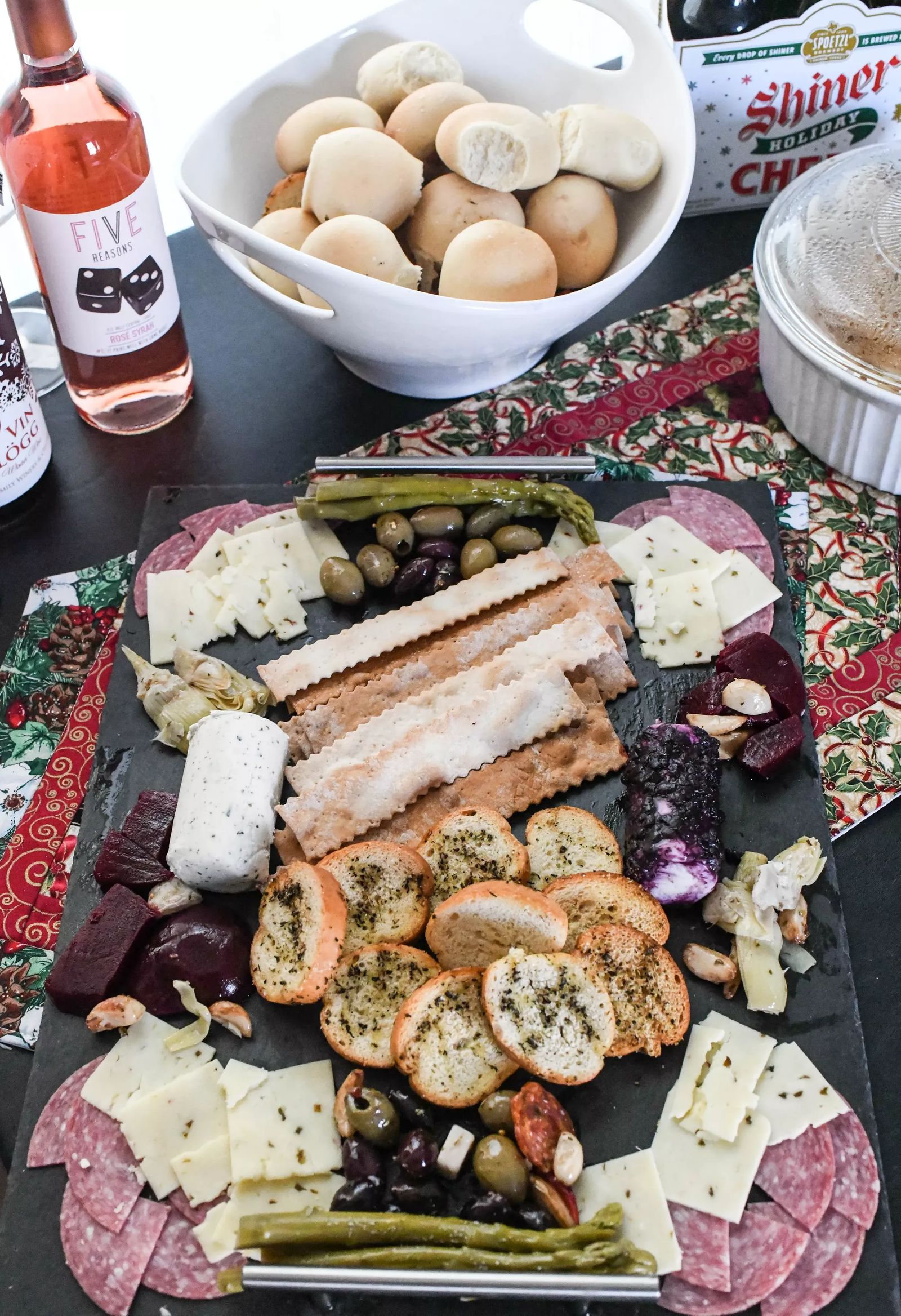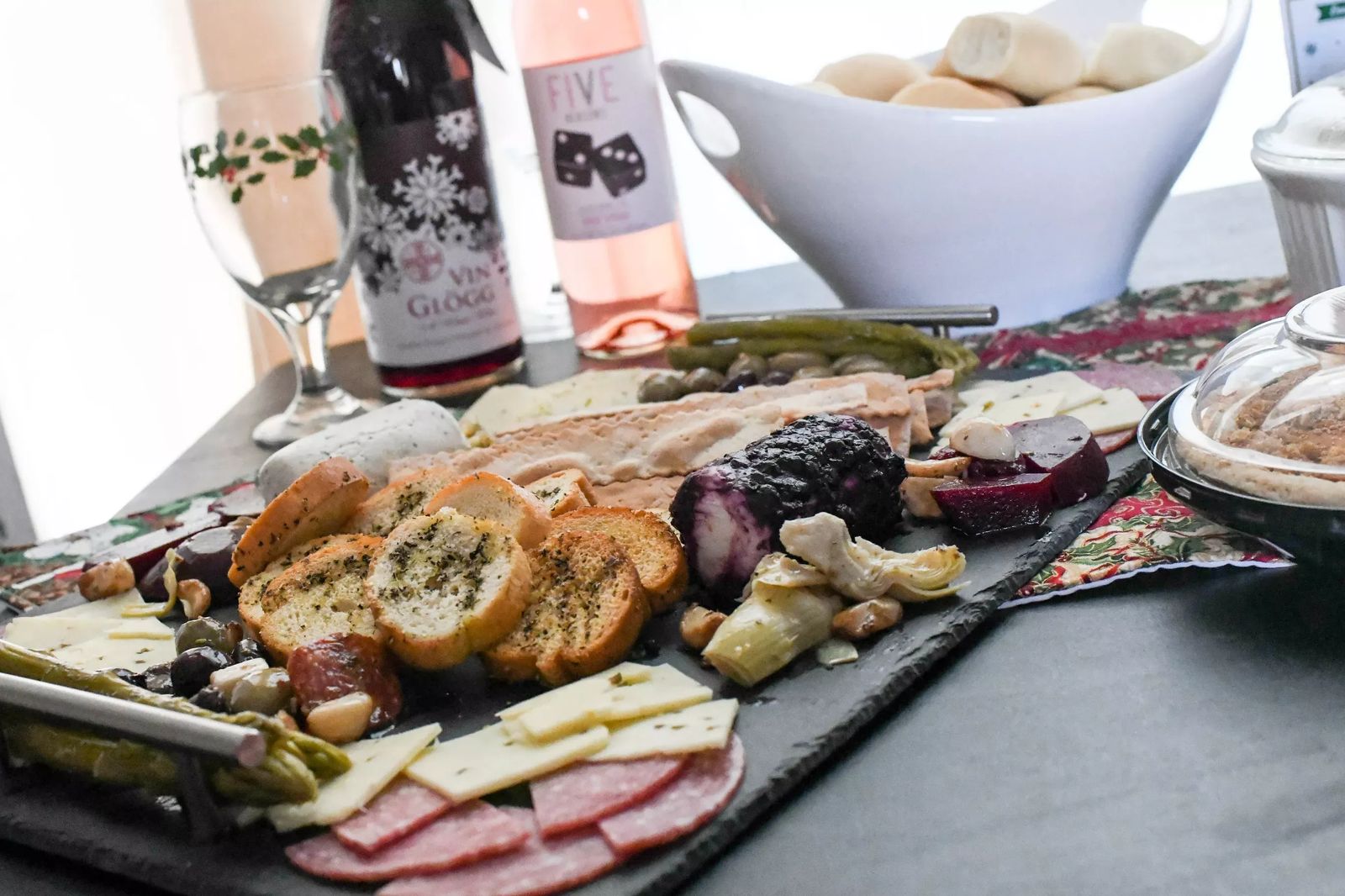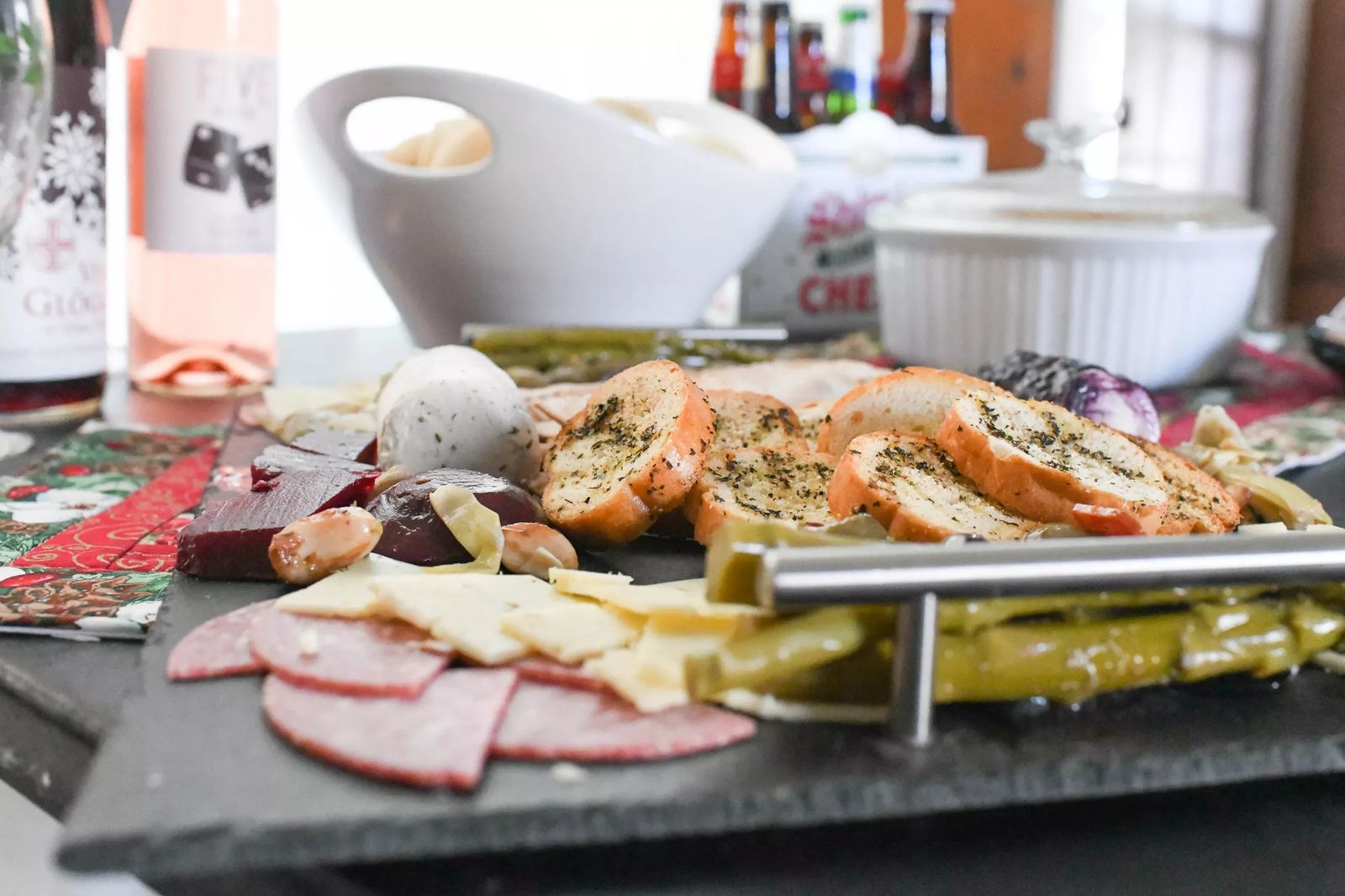 Thanks to Lucky's Market for letting us play around in your store and make some fun meals for this Thanksgiving season!