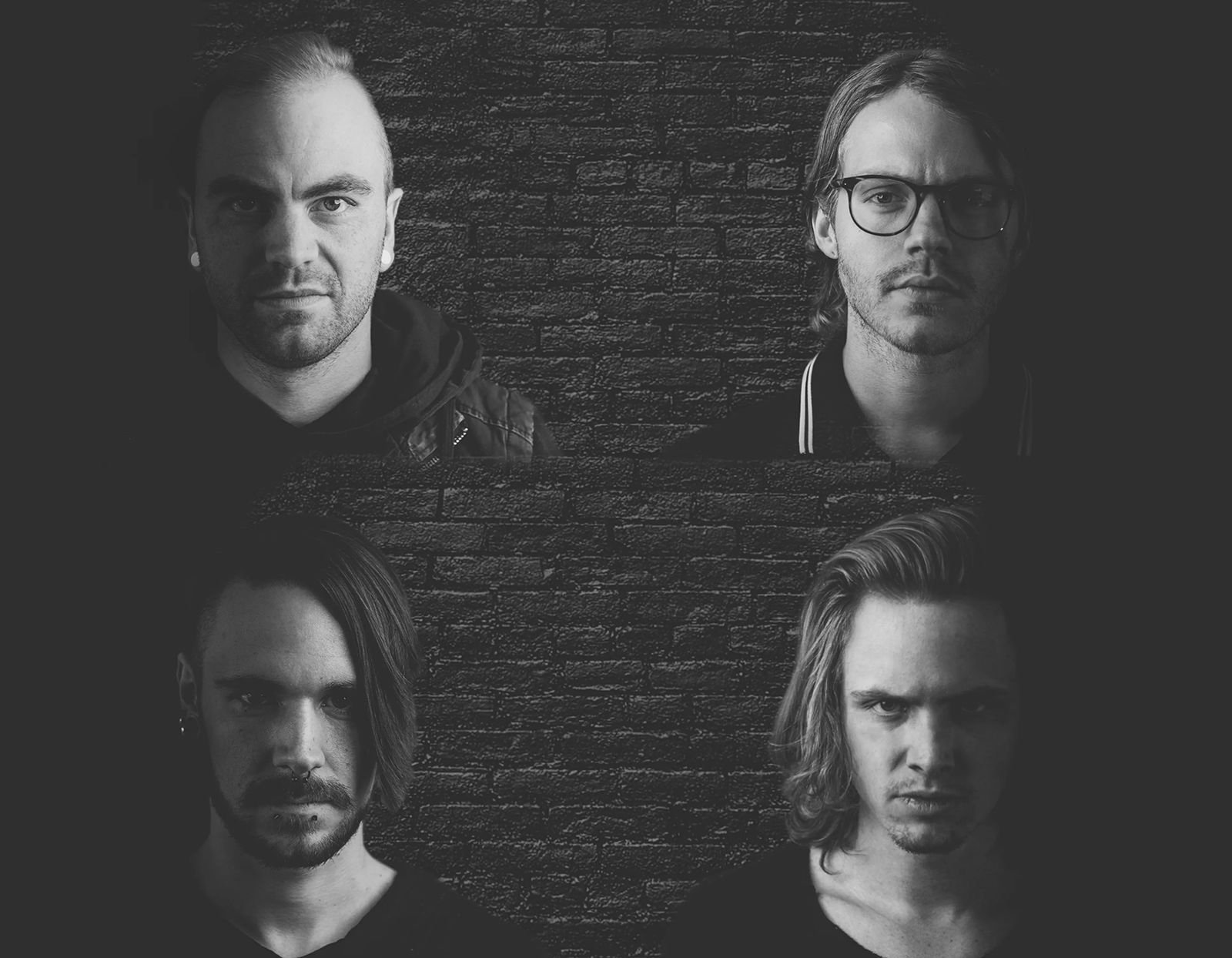 Pub Station Presents Righteous Vendetta, Stranded By Choice, Deathwish
Pub Station Presents
Righteous Vendetta, Stranded By Choice, Deathwish
Friday, April 3, 2020
Pub Station Taproom (2502 First Avenue North, Billings, MT 59101)
General Admission/21+
7PM Doors/8PM Show
$10 Advance/Day of Show
Tickets on sale now
Ticket price does not include Etix service fee(s). Service fees(s) vary by purchase method and are applied at checkout.
Righteous Vendetta
RIGHTEOUS VENDETTA is ready for battle, driven by the fire of hope and inspiration. Arising from humble small-town origins, this 4-piece war machine offers positivity and encouragement against adversity, with a melodic sound of defiance and power.
After a 6 year process with Sony (Century Media) the band has been released from the contractual obligations of a record deal. The band is poised for a massive comeback on an independent platform that has the band and only the band in the drivers seat. 2019 alone, Righteous Vendetta posted streaming numbers comparable to bands at the top of the market, garnering over 4 million streams in less than a year.
The band's latest LP, Cursed (2017), arrived after a long season of writing, rewriting, honing, shaping and refining. It was a process that resulted in a definitive mission statement, laying the blueprint for the band's evolving creative identity. The album was produced and mixed by Mitch Marlow (In This Moment, New Years Day).
They effortlessly combine the diverse melodic Swedish death metal of vintage In Flames with the spirit-filled pop-melodicism of Anberlin, easily appealing to fans who grew up listening to albums like The End of Heartache by Killswitch Engage and Shadows Are Security by As I Lay Dying. There's even a bit of the SoCal hardcore-meets-Pantera fury of Throwdown, not as much in overt sonic thunder as in energetic, steadfast perseverance.
This is a band that knows what it means to fight for everything they've got, to earn respect with integrity, to stand up and be counted, to surpass and defy all expectations by delivering the goods on an awe-inspiring scale. This is a new collection of anthems for a generation hungry for music that's authentic and pure. Righteous Vendetta is reverent to the greatest strengths of the scene's past, yet equally forward-thinking.
Gestated in a small town in rural Wyoming (population: 10000), these four young men have beaten the odds against isolation, outside pressure, and the daily grind to conjure a ridiculously catchy and relentlessly fierce sound to rival the genre's titans and light up the world's stages.
"There was no music scene, really, which forced us to tour," explains vocalist Ryan Hayes, who first formed Righteous Vendetta after discovering his college piano teacher could play guitar. "The closest 'big' market to us was Denver, which is about nine hours from where we live. By the time we were signed, we already had over a thousand tour dates under our belts. It really helped to shape us as musicians and who we are as a band."
The lineup shifted a bit ("we'd have to find new members on YouTube or wherever else we could") before it solidified as Hayes, guitarist Riley Haynie, bassist Stetson Riemann, and drummer Zack Goggins. After opening for Hatebreed, Righteous Vendetta caught the attention of Jamey Jasta, who encouraged them to explore more of the melodic side of their already crushingly heavy, breakdown-friendly music.
Songs like "The Fire Inside," "With Love" and "What You've Done" helped grow the band's fanbase, through hard-touring, social media, online videos, and a series of independent releases and material issued by Red Cord Records, with the 2014 Defiance EP cementing the group as a rising force.
The two years Righteous Vendetta spent crafting Cursed was time well spent. "We put a lot of pressure on ourselves to write 'hits' at one point," the band's frontman confesses. "If you get too much into that mentality, you can start to lose yourself. So as we made Cursed, we focused on what we were when we started: a metal band. And we wrote a metal album."
Which isn't to say the album is without hooks. "Doomed" is the heaviest song on the record (inspired by the classic video game, Doom), yet its chorus is unabashedly melodic. "The video game is about killing demons and ripping their faces off," notes Hayes, with a laugh. "It's a super metal game." Lead single "Weight of the World" is a radio-ready banger, co-written by the group with Atreyu drummer/melodic vocalist Brandon Saller.
The band poured their frustrations into both "Weight of the World" and the album's crushing title track, "Cursed," taking the uncertainty and struggle of the long album making process and putting it to good use in an empowering way. There is plenty of darkness to be found all over Cursed, but it's designed to work less as a burning poison and more as healing oil.
Cursed is the soundtrack to Righteous Vendetta's overall mission statement. "We've always wanted to have a positive influence on people's lives, but in a real way," Hayes explains. "We want to connect with people, find common ground, and develop real relationships that aren't superficial.
"There are some bands that are very manufactured. Everyone in our band is fully invested in our music," he adds. "That passion comes out onstage and on the record. It's something we strive to put across every single day."
Stranded By Choice
Stranded By Choice is synonymous with Montana hard rock and metal. For over a decade SBC has refined their unique blend of classic rock, metal and country, both on the road and in the studio. With a thick dual guitar sound and a simplistic yet powerful approach to their song writing, Stranded By Choice is pedal to the metal, Montana mountain rock at it's best!
December 2018 marked the release of Western Sage, the follow up album to 2016's Hellroaring. It blends their classic heavy live sound with acoustic instrumentation, layered percussion and moments of pure tripped out psychedelia. While pushing into new territory, Western Stage still stays true to the nostalgic nature of the Stranded By Choice sound. The influence of bands like Black Sabbath, Mountain and Thin Lizzy is obvious in both their studio albums and live shows.
Stranded By Choice has toured the Northwest and Canada extensively and has shared the stage with Red Fang, Kylesa, Blacktop Mojo, Stabbing Westward, Black Wizard, Conan, The Kyle Gass Band, D.O.A. and many more great bands. Stayed tuned for 2019 summer tour dates!
"Loud as hell." – Portland Mercury
"Makes you want to get into a '72 Chevelle, put the top down and drive real, real fast." – Scotty Simmons, radio host
"Calling back to some of the bands that made the '70s musically great like Mountain, Budgie, Blackfoot and Steppenwolf, these guys grab that era by the throat and make it their own." – Kens Rockpile Video Magazine
Western Sage and Hellroaring are available CDbaby, iTunes, Spotify, Youtube and www.strandedbychoiceband.com
Deathwish
Hardcore Punk from Montana.
Forming as a studio project in 2016. Deathwish set out to create abrasive, energetic, noise filled hardcore punk in the vein of Black Flag, Nirvana, and Converge
Tickets available at thepubstation.com, Pub Station Box Office (2502 First Avenue North), or by calling (919) 653 - 0443
Pub Station Presents Righteous Vendetta, Stranded By Choice, Deathwish
Saturday, April 4, 2020
1:00 AM— 1:00 AMUTC