P.E.A.K.S Fall BrewFest @ZooMontana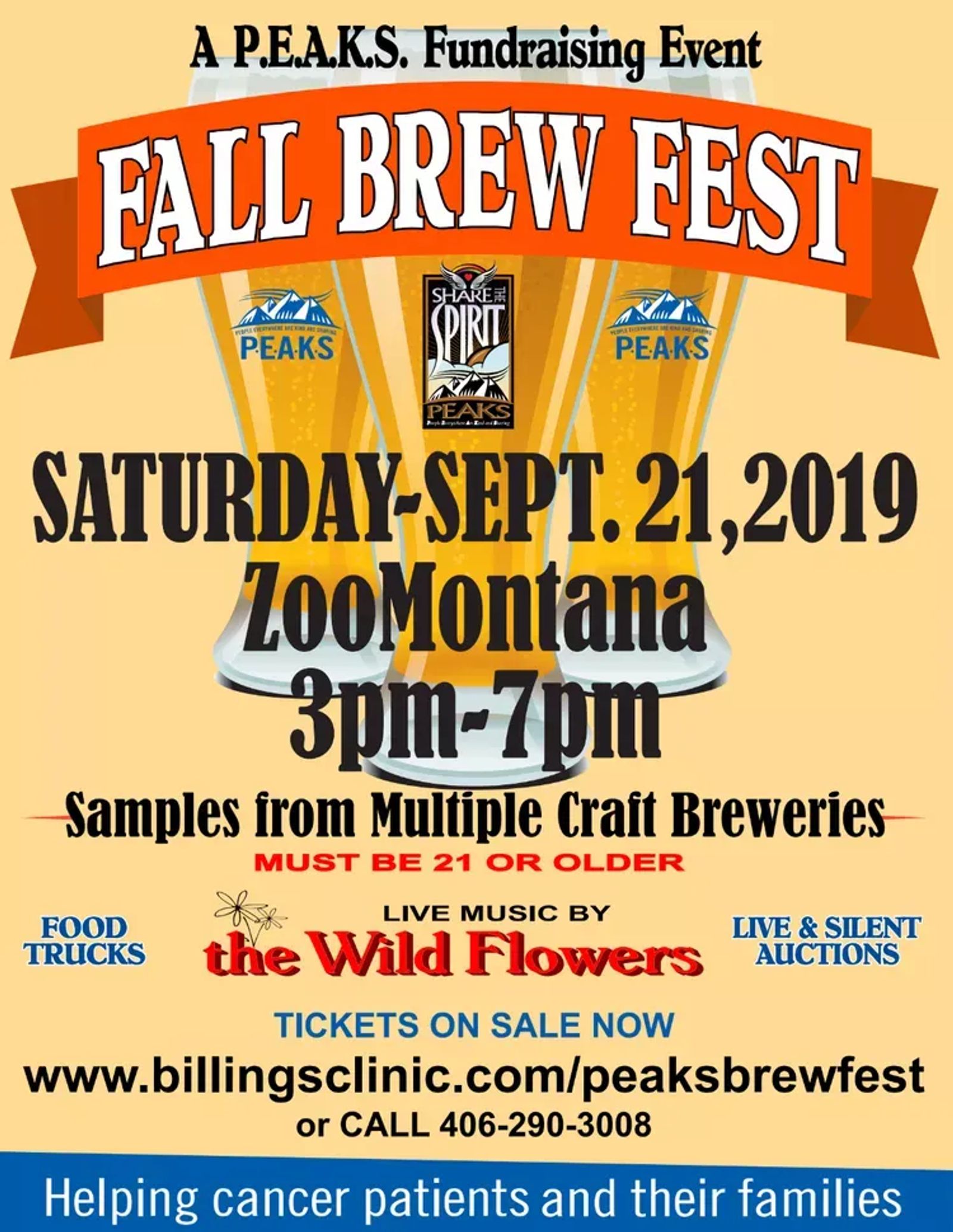 Our event is an over 21 BrewFest at Zoo Montana on September 21st, to raise money for cancer patients and their families. PEAKS raises money for patients that are currently in treatment to help them with non-medical expenses like gas and groceries, utilities etc...
We donate over $50,000 annually to patients at both Frontier Cancer Center and Billings Clinic.

For $30 you will get Zoo admission, and a wrist band for our event. There will be live music, tastings from local breweries (beer and cider). We will have food trucks, live and silent auctions, a wine pull and more...