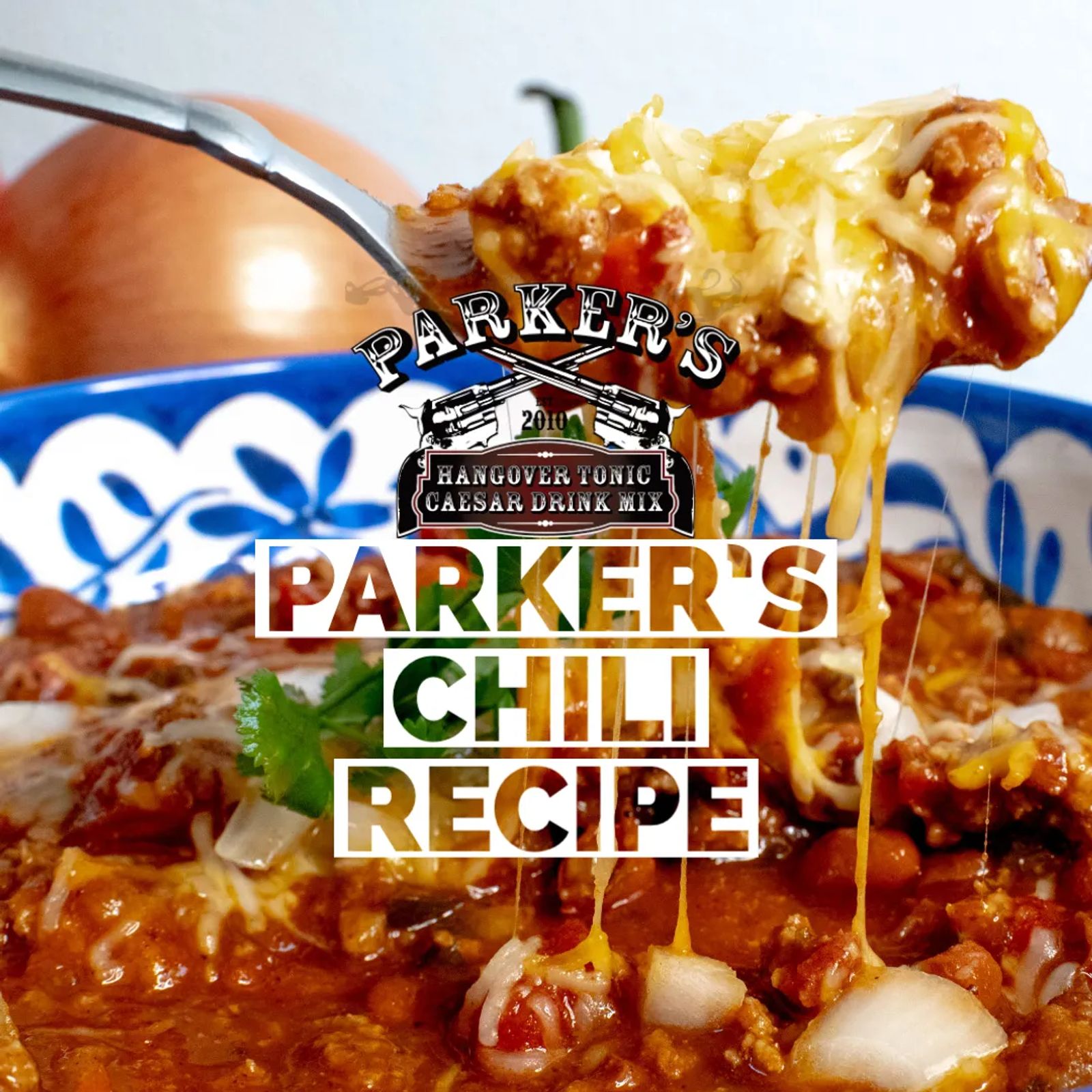 GET COZY WITH THIS PARKER'S HANGOVER TONIC CHILI RECIPE
RECIPE VIDEO COMING SOON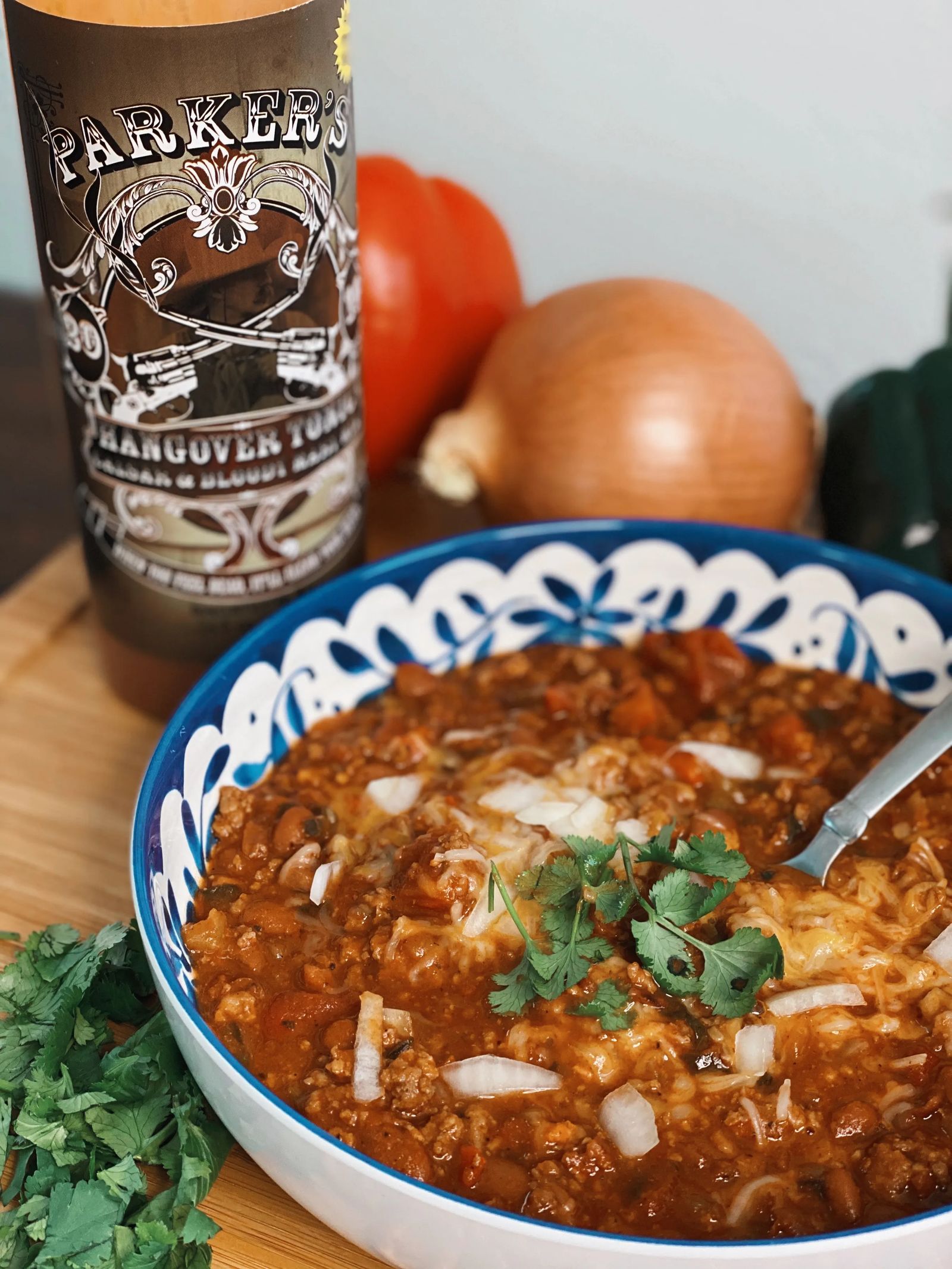 INGREDIENTS NEEDED:
2 lbs ground beef
1 lb Italian sausage
4 – 15 oz cans pinto beans
2 – 28 oz cans diced tomatoes with juice
1 – 6 oz can tomato paste
1 large yellow onion
3 celery stocks (chopped)
1 green bell pepper (seeded and chopped)
1 red bell pepper (seeded and chopped)
2 poblano peppers (seeded and chopped)
1 c finely chopped cilantro
9 oz package bacon bits
4 – cubes beef bouillon
1/2 c Parker's Hangover Tonic/2 c beer (we like a dark beer such as a porter)
1/4 c chili powder
1 Tbsp dried oregano
1 Tbsp dried basil
2 tsp ground cumin
2 tsp minced garlic
1 tsp ground black pepper
1 tsp cayenne pepper
1 tsp paprika
1 tsp white sugar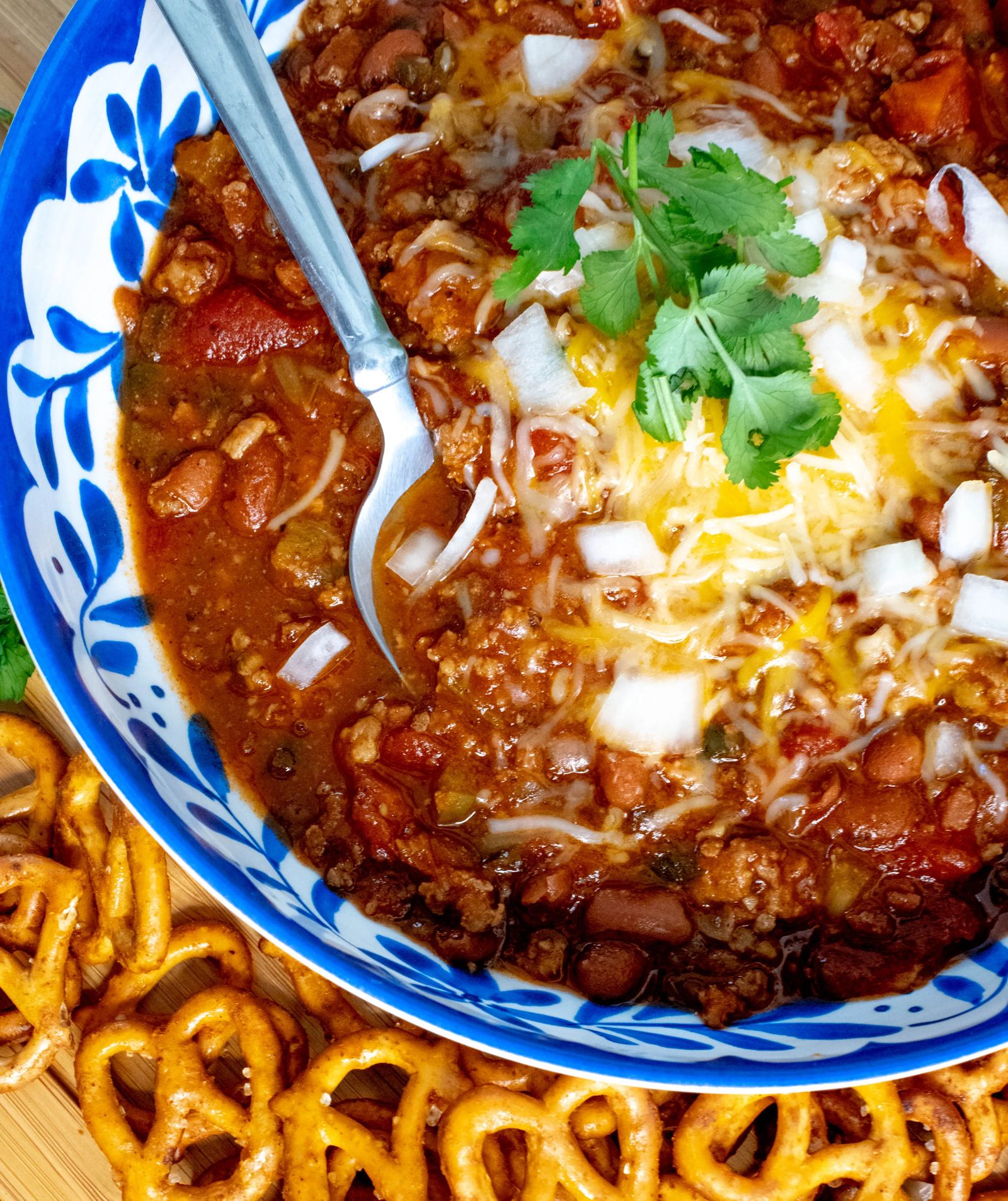 DIRECTIONS:
Brown ground beef and Italian sausage in a large stockpot over medium high heat. Drain excess grease.
Add all remaining ingredients, stir well.
Cook on low for 2 hours stirring occasionally.
MAKES 10-12 SERVINGS