Pair a Carters Belgian with a Smoked Salmon BLTA
The Perfect Lunch Pairing
On occasion, I get to go out to lunch. It's usually a rare occasion, so when it happens I try to hit up an establishment that offers something delicious, unique, and a delightful beverage to pair with it. This outing did no disappoint.
The venue of choice: Commons 1882. What used to be George Henry's, and then something else, is now Commons 1882. The food is delicious, the staff is great, and there are some great menu choices that you don't see elsewhere. For example, the Smoked Salmon BLTA.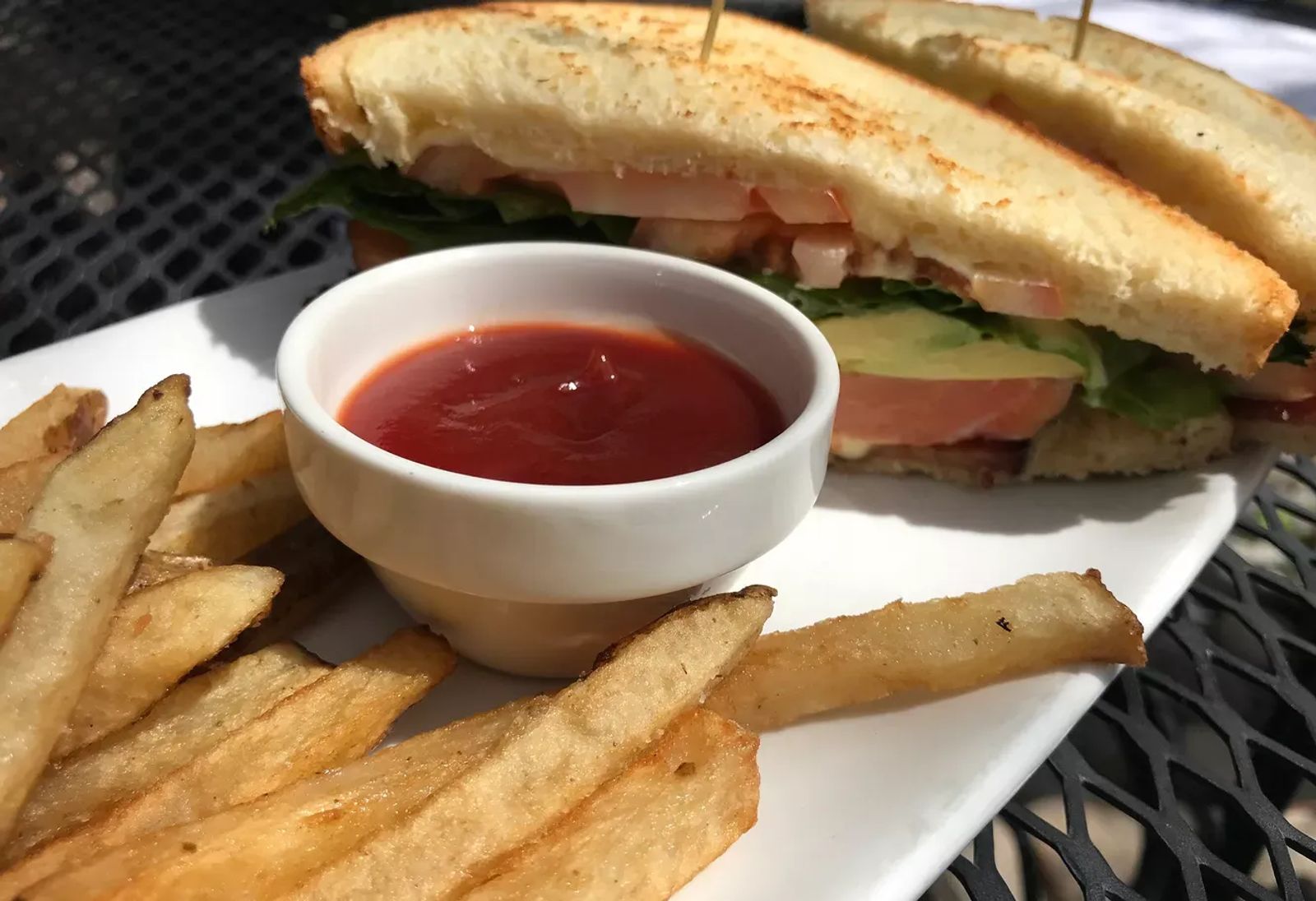 The Delicious Smoked Salmon BLTA
We all know what a BLT is. That deliciously simple sandwich made of just a few ingredients. Commons has upped the bar. The menu lists it as, "House-Smoked Bacon, Romaine, Tomato, Avocado, Aioli, Sourdough" and of course the smoked salmon part which is what drew me in.
I settled on the sandwich, and had to decide what sort of noon hour beverage would go well with it. But then I was at a loss. Do I choose a big robust IPA? That doesn't sound too great with a smoked fish. What about a smoked porter? Too smokey? Google filled me in that with a full flavored fish, like smoked salmon, choose something crisp (like a pilsner), sour (like a gose or a sour beer), or otherwise what you would expect to be the opposite of a smoked fish flavor. Carter's Belgian was on the rotator tap, so my mind was made up.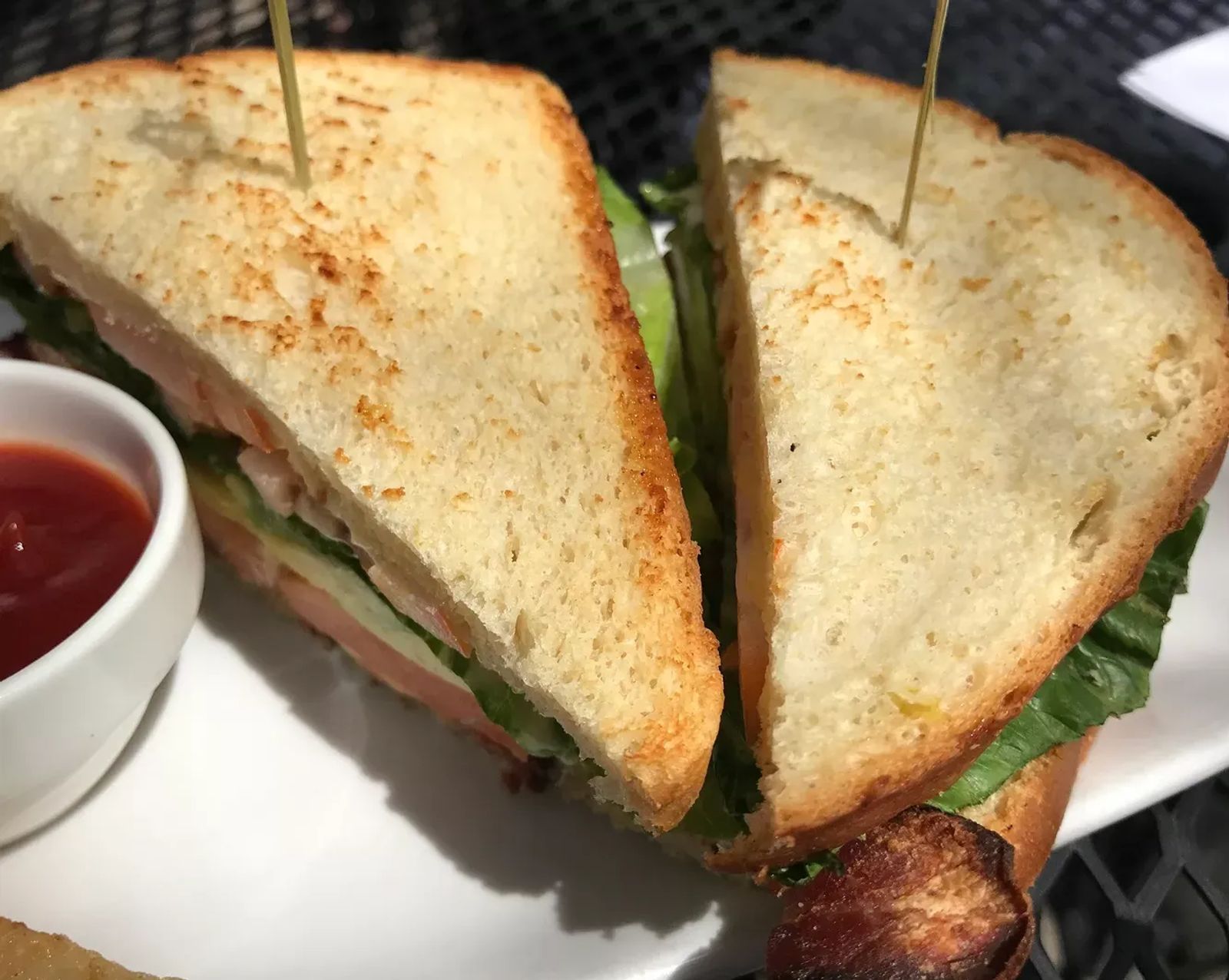 When the sandwich arrived, I was more than a little shocked. I knew what to expect, but didn't really know what to expect. Big chunks of smoked, but not dried out, salmon were stuffed into this sandwich. And not just chunks, like a full on filet of salmon. Subtle, yet definitely there the smoked fish complimented the rest of the ingredients perfectly.
Given the choice, I could probably eat this sandwich every single day for the rest of my life.
Carter's Belgian Ale
Perhaps I was just too excited to be having a noon beer somewhere other than my basement, but alas I didn't press for too many details on this particular brew.
It's a nice light beer. Clear with good head retention. A big whiff reveals that it's not overly hoppy, so nothing to be scared of. Sipping it brings a cool crisp taste, with just a hint of that Belgian kick that comes with these particular strains of yeast. It's nice and refreshing, and the perfect drink for sitting on the patio.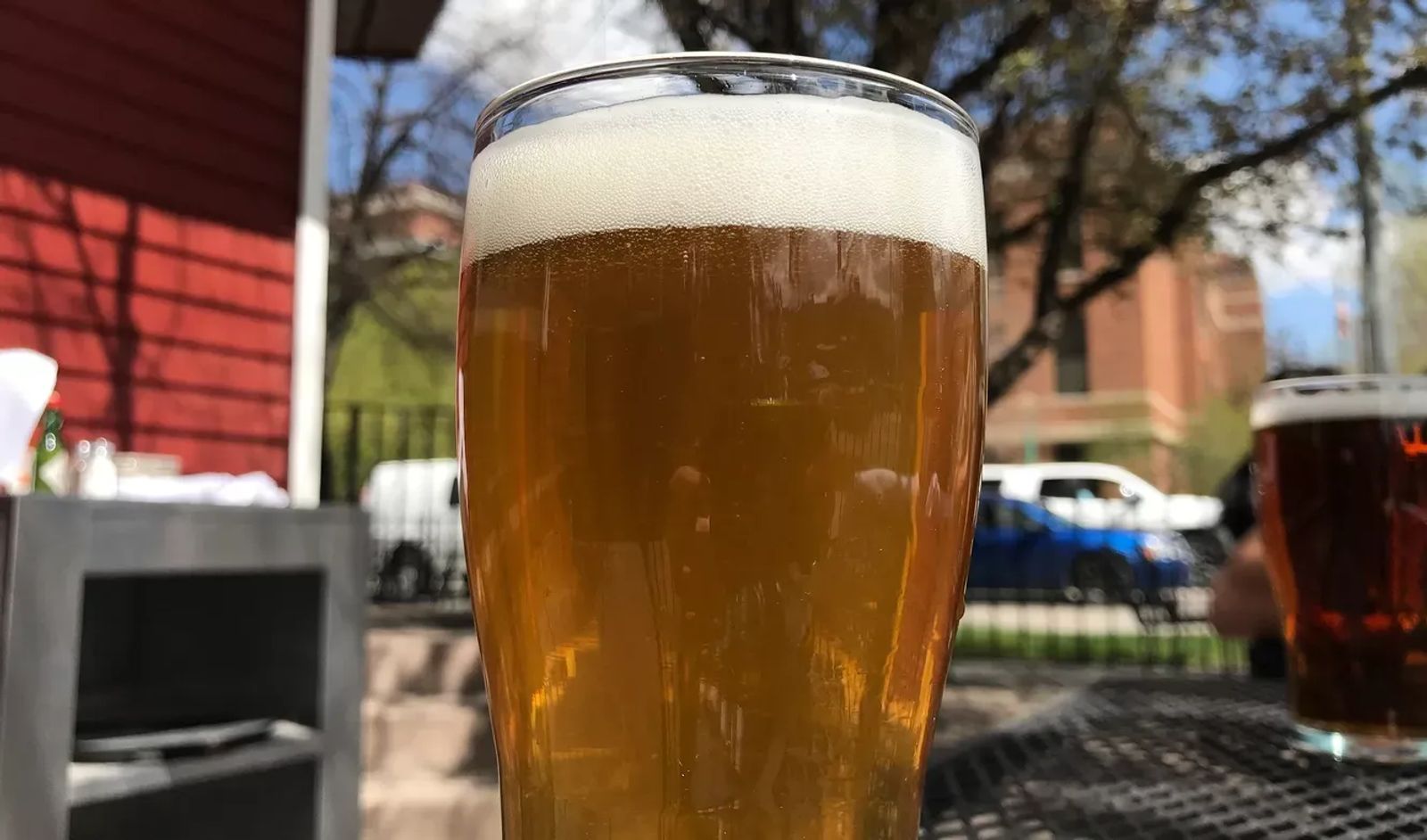 The beer paired nicely with the smoked salmon. With the intense flavors coming from the sandwich, the crisp mellow beer knocked things down helping to cleanse the palette and make your mouth ready for another bite.
Grab a Noon Beer
One of the best things about the spring and summer in Montana is the patio life. Hit up one of the great places we have to eat around town, and have a lunch-time beer out on the patio. I recommend Commons 1882 and their smoked salmon BLTA.