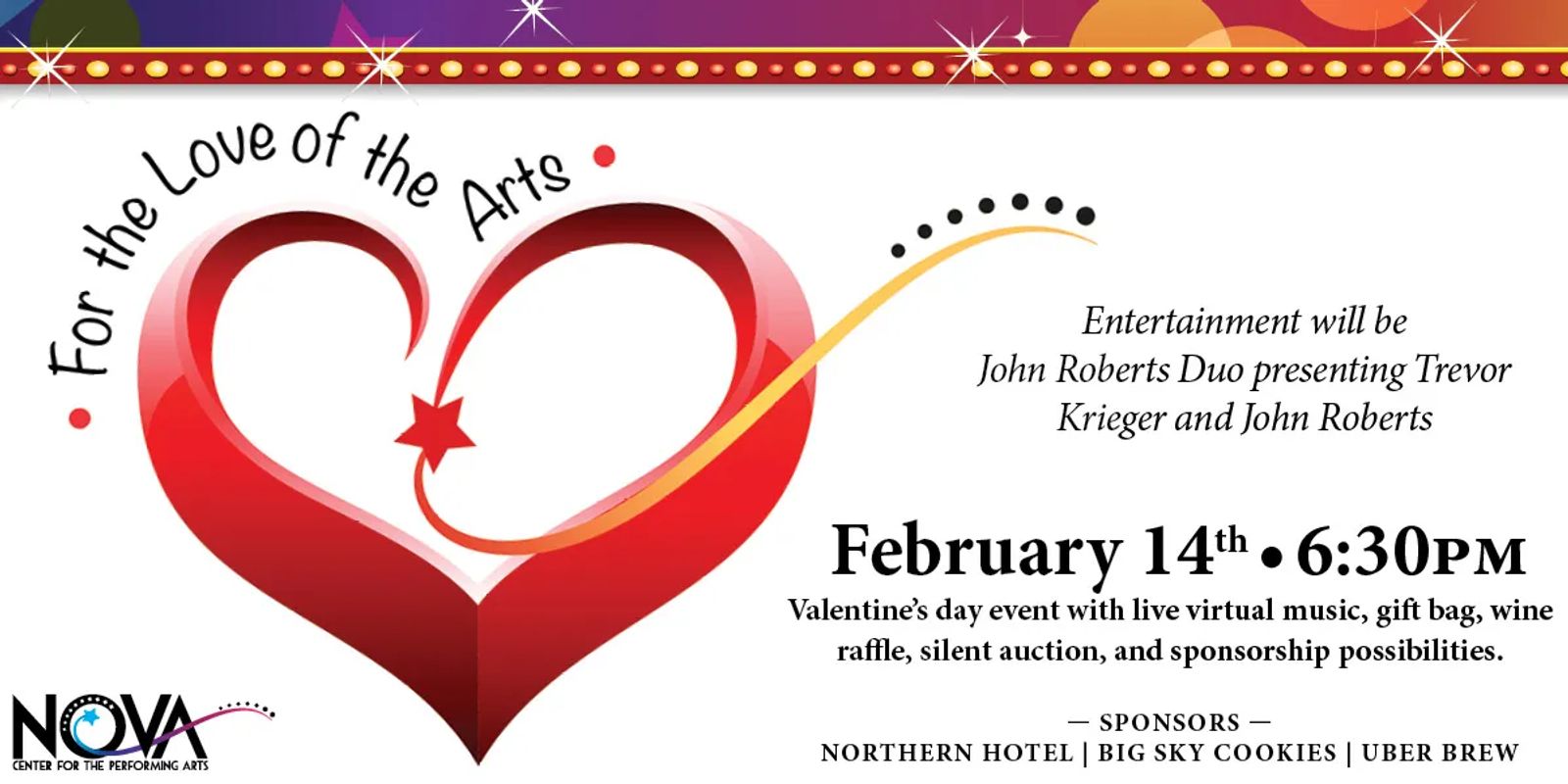 Nova For the Love of Arts Fundraiser
BILLINGS, MT, January 21, 2021 – NOVA Center for the Performing Arts announces For The Love Of The Arts fundraiser.
Valentine's Day is a day to share our love for each other and a day to celebrate the people and things that we cherish in our lives. This year, celebrate Valentine's Day virtually and support the arts with NOVA as they host the annual event For the Love of the Arts on Sunday, February 14, 2021.
For the Love of the Arts will be held live on Zoom. The event session opens at 6:30pm. Live music by the John Roberts Duo (Trevor Krieger and John Roberts) begins at 7pm.
Registered guests will pick up a gift bag and participate in a wine raffle and silent auction at NOVA before the event. This year's event sponsors are the Northern Hotel and Uberbrew.
Ticket prices are $50 per couple/$25 per single. To register and receive the Zoom login credentials, contact NOVA Center for the Performing Arts producer@novabillings.org or call 406-591-9535. Box office hours are limited at this time