National Train Day @ The Billings Depot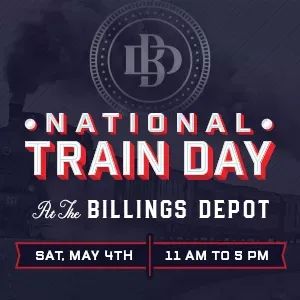 National Train Day is a holiday started by Amtrak in 2008 as a way to educate communities about the advantages of railway travel and the history of trains in the United States.
Held each year on the Saturday closest to May 10th, the anniversary of the pounding of the Golden spike in Promontory, Utah which marked the completion of the first transcontinental railroad in the US.
To celebrate National Train Day, the Billings Depot is preparing an afternoon celebration which activities for train enthusiasts of all ages.
Dates and Times
Saturday, May 4, 2019 – 11:00 AM to 5:00 PM