Moving to Billings? Here's a Few Ways to Get Connected
Moving to Billings? Here's a Few Ways to Get Connected
Moving is hard! And, making new friends in your new home can be even harder! But, it doesn't have to be. We've compiled a list of a few (there are definitely more than this!) fun ways to get connected with others in the Billings community. These include a variety of groups that meet or have classes and events regularly, where you'll likely see the same people and be able to form some friendships.
Thank you to our Liz Francis, Owner/Broker at North Acre Real Estate for helping us provide this content

Like to be Active?
Yellowstone Rim Runners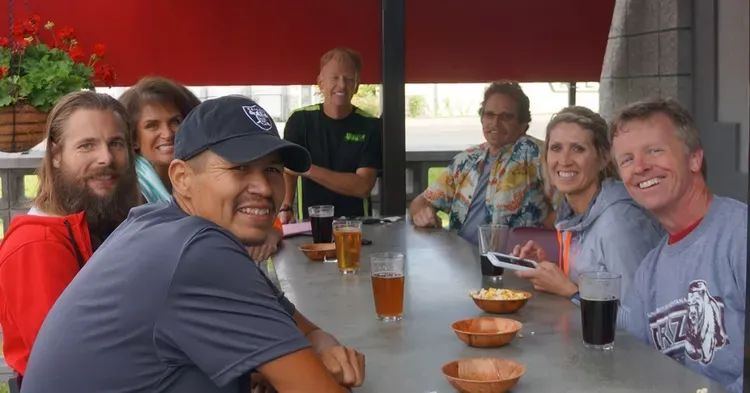 The Yellowstone Rim Runners are the RRCA affiliated running club for Billings. They have a weekly club run on Wednesday evenings that typically start and end at a local pub. The run is typically about 5 miles and new members generally get a "running buddy" for their first run. They are a super friendly group and they have a lot of fun centered around their passion of running. You'll find them hosting potlucks, volunteering at local races, making trips together for out of town races and scheduling occasional weekend trail runs.
Go Kickball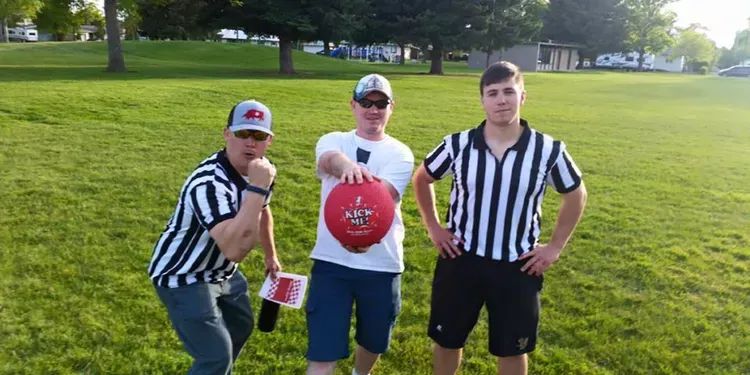 For people who want a little activity but don't necessarily want to be super competitive or athletic, GO Kickball
is a really fun option. You can register with friends as a team, join an existing team or sign up as a free agent and get assigned to a team. If it's you and one or two other friends (i.e. not enough for an entire team), you can sign up as free agents and they'll try to get you on the same team. GO Kickball games are on Wednesday nights, which are followed by beers and bar games at a local pub.
Sportsball
Similar to GoKickball, Sportsball is a co-ed (for 21 and up) recreational sports and social club. It's not too serious and you don't have to be super athletic to participate. The sports are "varied," including flag football, outdoor volleyball, curling, floor hockey, trampoline dodgeball, innertube water polo and more.
Parks and Rec
Billings Parks and Recreation has all kinds of activities for all ages. Want to learn to kayak?  They've got a class for that. Into photography? They have classes for that too. You can join city league teams for volleyball, basketball and more. They also have family classes like martial arts and more. Find your interest, join a class and connect with others who share your hobby or interest!
Gyms
Billings has a good share of workout options for you. As in most communities, Crossfit gyms seem to encourage friendships and camaraderie among members. Billings has several to choose from. Additionally, you'll find a good selection of yoga studios (we even have one that offers aerial) and Pure Barre also seems to be pretty social. Small group classes are the way to go to meet people and make friends!
Bicycling Groups
If you're into riding your bike, then you'll want to connect with The Spoke Shop, one of Billings' premier bike shops. They regularly schedule rides and anyone is welcome to join!  Follow them on Facebook
to see when the next ride is scheduled. Billings Trailnet is also a great organization to get involved with for bicyclists and outdoor enthusiasts. You can become a member, choose to volunteer, or just keep your eyes out for the fun scheduled rides and activities. Find more info on them here.
Parents
Playgroup
Billings Parks and Recreation offers a Playgroup program where parents and their kids ages 0 to 5 years can meet up for some structured playtime. They typically meet twice a week either at a park or at the Zimmerman Center. Kids and parents can make new friends!
Connect and Have Fun
Go Unite

Go Unite  offers monthly social activities like dinner and beer tasting, game nights, sporting events, concerts and more. Membership will include all of the costs of the monthly activities. AND, parents, childcare is also included. They've partnered with the Big Sky Imaginarium to provide childcare during the events. This group is for anyone who wants to schedule in some fun every month and meet others! They'll also be doing community service projects as a group regularly.  THIS is a great option to meet people.
For Professionals
Billings Chamber
If you're working in a professional position in Billings, your employer is likely part of the Billings Chamber of Commerce. As an employee, you're welcome to participate in Chamber activities. They host a Business After Hours networking function every month at a different business where you can make some connections. If you really want to get to know the business community, join one of their committees or attend their Connections or Collaborate groups. These smaller groups allow you a better opportunity to connect. The Chamber also has a handy
relocation guide to help you get settled.
If you are a young professional (under 40ish), you can join the Chamber's NextGen group. They have several committees you can be involved with and they host a monthly NextHour event (often at a local restaurant or bar) where you can enjoy a cocktail and good conversation. On Fridays, they have a smaller morning networking group called Cahoots! It's a great group to get involved with!
Billings Jaycees
Another young professional group, the Billings Jaycees focus on community service and professional development and they have a lot of fun! Each October they create and host a haunted experience at Two Moon Park for one of their fundraisers. As a member you can be part of the organizing, part of the scaring, part of the promoting and more. It's a lot of fun and has become a Halloween tradition in Billings. They also do a Tails & Trails pet run each year and a host of other fundraisers and service projects like a coat drive during the holidays.