Moving to Billings? Here are Some Tips for Buying a Home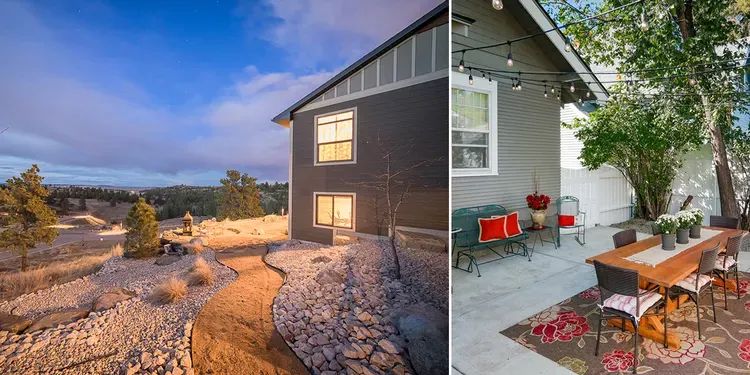 Moving to Billings? Use These Tips When Buying a Home
Are you in the hunt for a new home in the Billings area? Even if you're not, we think these tips from Real Estate Agent, Liz Francis (voted 2016 Billings Gazette Reader's Choice Best Realtor) will help you when the time comes to make one of the biggest purchases of your life. She walks you through the steps of finding the perfect home in this conclusion to our Moving to Billings blog series.
thank you to our sponsor for helping us provide this content

Shop around for a bank or mortgage company that offers the products and loan types that best suit your needs (i.e FHA, VA, Conventional, first time home buyers, etc.).

Get prequalified before you start your search. This helps you to establish a range or price point in which to start your search.

Find a realtor that you feel comfortable with and has industry knowledge. (I'm always happy to help!)

Create a wish list of criteria that you are looking for in your new home. This can contain things such as schools, locations, amenities, size and style.

Let's find your home. Keep a watchful eye on the market and check for emails from your agent with potential homes meeting your wish list qualifications.

Once you've found THE home, you need to hire a qualified and licensed home inspector. It is important to know the conditions of the home before you purchase. This is also another great area where your agent can negotiate on your behalf.

You will want to also shop around for a homeowners insurance company around this time. Make sure the home insurance company is able to insure this property. Share this estimated quote with your lender so they can give you a more accurate depiction of your mortgage payment.

During this period of time your lender will be working on your loan as well as sending an appraiser out to the property.

With just a few days out from the closing, be sure to change all utilities into your name.

Make sure your drivers license is up-to-date and handy for closing and whatever else your lender requires.

And just like that, you're a home owner! Congratulations!
Areas of Billings
Before you arrive, you may want to explore the general vicinities of Billings.  We've got lots of different neighborhoods but these are a few of our general "parts of town."
If you're looking for the best bang for your buck, you might have success in the Heights. It's a section of town located northeast of downtown Billings and has often been likened to its own town. Properties in the Heights tend to be lower cost per square foot than others. The West End - this part of town is growing like crazy! The West End is growing further west each year and more and more businesses are opening in this region. The West End includes the burgeoning Shiloh Crossing shopping and dining area and a new middle school.
Lockwood, while not yet annexed as part of Billings, is another great option for homeowners looking for a little piece and quiet.  Several new developments have popped up there offering nice new homes at a great value.  You will have to drive "in to town," but it still generally takes 20 minutes or less to get almost anywhere in the Billings area.
If you love a home with lots of character then you may want to consider looking at neighborhoods in the downtown area, hospital corridor, or below the rims.  Downtown itself also has some loft options available for those who want to be close to some of Billings best restaurants, breweries, and quaint little shops.
Another option is to purchase a home in Laurel. At just 15 minutes away, this city is close to Billings but is much smaller with that small town feel. It has its own school district and tons of holiday celebrations that Billings residents take part in each year.
Each of these areas has several other neighborhoods within them but the above gets you started on understanding the main sections of the city. Wherever you settle, you'll find warm and friendly neighbors eager to welcome you to Billings.  Happy home hunting!