Moving to Billings? 7 Things You Need to Know
Moving to Billings in the foreseeable future? Or are you already here? Either way, welcome! We look forward to helping you explore our city.
Here are a few things we think you should know. We want to be sure you are happily prepared for your residency here. You will love it.
1. It can seem difficult to get to know people.
Here's the thing…Billings is really a big small town. Lots of people move here after growing up in the surrounding small communities. And when we say "surrounding" that might be 250 miles away. Montana's smaller communities are well connected to one another through high school sports where they get to know one another. So, that means that even when folks move here, if they are from Montana, they likely have a network of people living here that they already know. Many who've grown up in Billings move back even after spending some time in other locations in other states. Once you've lived in Montana, it has a distinct pull that continues to draw you back. It's not that Billings is "cliquish," it's just that people conform to where they are comfortable. The people are kind and hospitable and you can definitely find a social group to be a part of. Just know that a lot of the population has tight knit social circles.
2. You can get connected with just a little bit of effort.
We may have our tight knit circles but don't be dismayed, we will let you in! Montanans are some of the friendliest people you will meet and the hardworking people of Billings are no exception. We're the kind of community that helps our neighbors in a time of need, that holds the door for a stranger walking into the grocery store behind us, that looks you in the eye and offers a firm handshake when first meeting. We're good people worth getting to know! What are your interests? Billings is large enough that we have activities to suit most, where you can make some longtime friends. We'll have more on that in an upcoming blog post!
3. We're pretty much casual all of the time.
Jeans and North Face apparel are the norm and you will most definitely encounter a Montana cowboy (i.e. they actually own cows and horses) on a daily basis. Dressed up for the ladies means nice jeans, a nice blouse, and some heels. Dressed up for the guys is jeans, a dress shirt and maybe some shoes that require shining. If you wear a suit to work, you are most likely a banker and maybe an attorney that has court that day. Otherwise, for the most part, work wear is business casual or what others might wear for casual Friday. It's awesome! But, if you like to be dressy and fashion forward, this might be a bit of a culture shock.
4. We Like Beer…like, a lot.
We've got breweries, yes we do…8 of them and 9 if you count one that's just 9 miles away in Laurel. PLUS 2 local distilleries and 1 local winery, along with some of the best bars in all of Montana. Meeting up for happy hour with good friends and good conversation is definitely our laid back speed. You'll find a few places to dance and maybe even one spot that has a "club" atmosphere, but for the most part we're casual drinkers (in our casual attire, see above).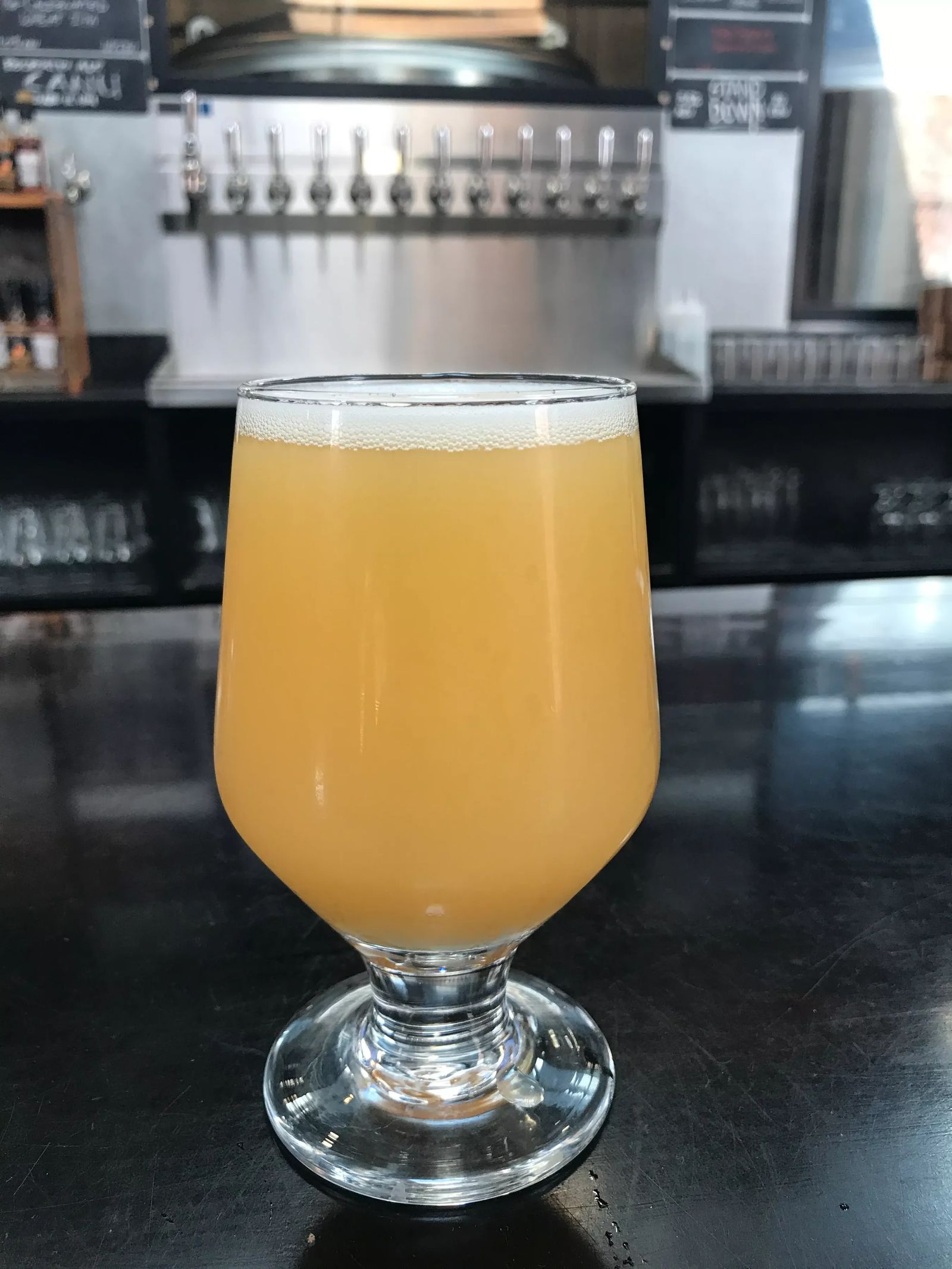 5. There's actually plenty to do.
Obviously, you're here on Billings365 and we're in the business of letting you know that there are things to do in Billings! Billings has thriving arts and culture – theaters, galleries, museums and area historical sites. You can catch a live show downtown just about any night of the week or take in a flick at an independent movie theater (they've got local brews on tap there too). We've got weekly improv comedy and touring comedians in town at least once each month. Our dining options are evolving as we've added several new fresh, locally sourced-focused restaurants in the past few years. You won't find a better steak than those you enjoy in our local eateries. Looking for fun for the kiddos? Billings has an indoor and an outdoor water park, lots of local sports leagues they can get involved in, an indoor trampoline park, plus we've got a great skate park, roller skating, ice skating, and more.
But, what's the best part about living anywhere in Montana? The great outdoors, of course! Billings has plenty of recreational opportunities within the city limits and even more just a short drive away. Hike, bike, ski, hunt, fish, or just get out and be one with nature.
Come back to this site right here for regularly updated events, dining reviews, shopping info and more!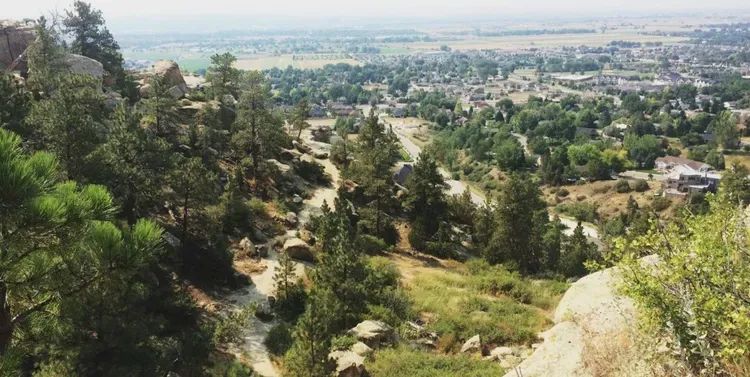 image by Taylor Hatley
6. Our weather can't decide how it wants to be on any given day…but it's mostly mild for Montana.
It's hot, then it's cold. It's yes then it's no…oh wait, channeling Katy Perry there for a minute. Yes, Billings weather is mostly mild for Montana. We have mild winters with a few snow storms here and there (although the winter of 2014 was kind of a b*tch). It's Montana. You should know what you are getting into. It will be snowy or rainy one minute, so you'll put on a sweater, and by the afternoon you could be wearing a tank top. Layers will be your friend. Our summers are short but awesome and locals will be outdoors all of the time soaking up every second of the nice weather.
7. You should know the following definitions before you get here:
The Rims – properly referred to as the Rimrocks, these are the sandstone cliffs that surround our city. There are great trails and recreational opportunities on the rims but please be careful, many have fallen off of the rims and we want you to be safe! The airport is located atop the north section of the Rimrocks and there are plenty of places to park and…take in the view.
The West End – the West part of Billings where the mall, lots of shopping, chain restaurants, and more recently some cool local eateries and boutiques are located.
The Heights – this is the area past "The Metra" and is the eastern section of Billings. It's like a whole other town up there – they have their own Target, Walgreens, local and chain restaurants, etc. Housing is just a tad more affordable, too!
Downtown – self explanatory, you'll know it by the two tall(ish) buildings located there. You'll also find great local dining, entertainment, and some locally-owned retailers.
The Metra – this is our multi-facility event complex and fairgrounds which is technically named "MetraPark." The First Interstate Bank Arena is located there and is where most of our big concerts (almost all of which are classic rock or country) occur. When people say "at the Metra" they likely mean "at First Interstate Arena."
Skypoint – this is a big "art" installation at the corner of Broadway and 2nd Avenue North in downtown Billings. It looks like a big peak. This is a common gathering place for downtown events. It's a little controversial as some locals think that it's ugly, but we at Billings365 don't mind it too much.
Lockwood – this is a suburb of Billings with it's own taxes and rules. Why they don't just annex it already, we'll never understand! There are some pretty nice housing developments going up in Lockwood so your realtor may show you a listing out there.
The Brew Pub – this is actually Montana Brewing Company, a very popular gathering place, a brewery with really great food, but the locals will refer to it as "The Brew Pub."
The Magic City – this is our nickname. We got this name because of Billings' rapid growth as a railroad town that sprouted up quickly in 1882. You'll see lots of businesses and organizations named "Magic City [insert business type]."
Montana's Trailhead – this is our new(ish) brand designated by our Convention and Visitors Bureau because Billings is the Trailhead to the wonders of Montana. You'll see this on a lot of marketing pieces for Billings and several businesses have also started to adopt the "Trailhead" name into theirs.