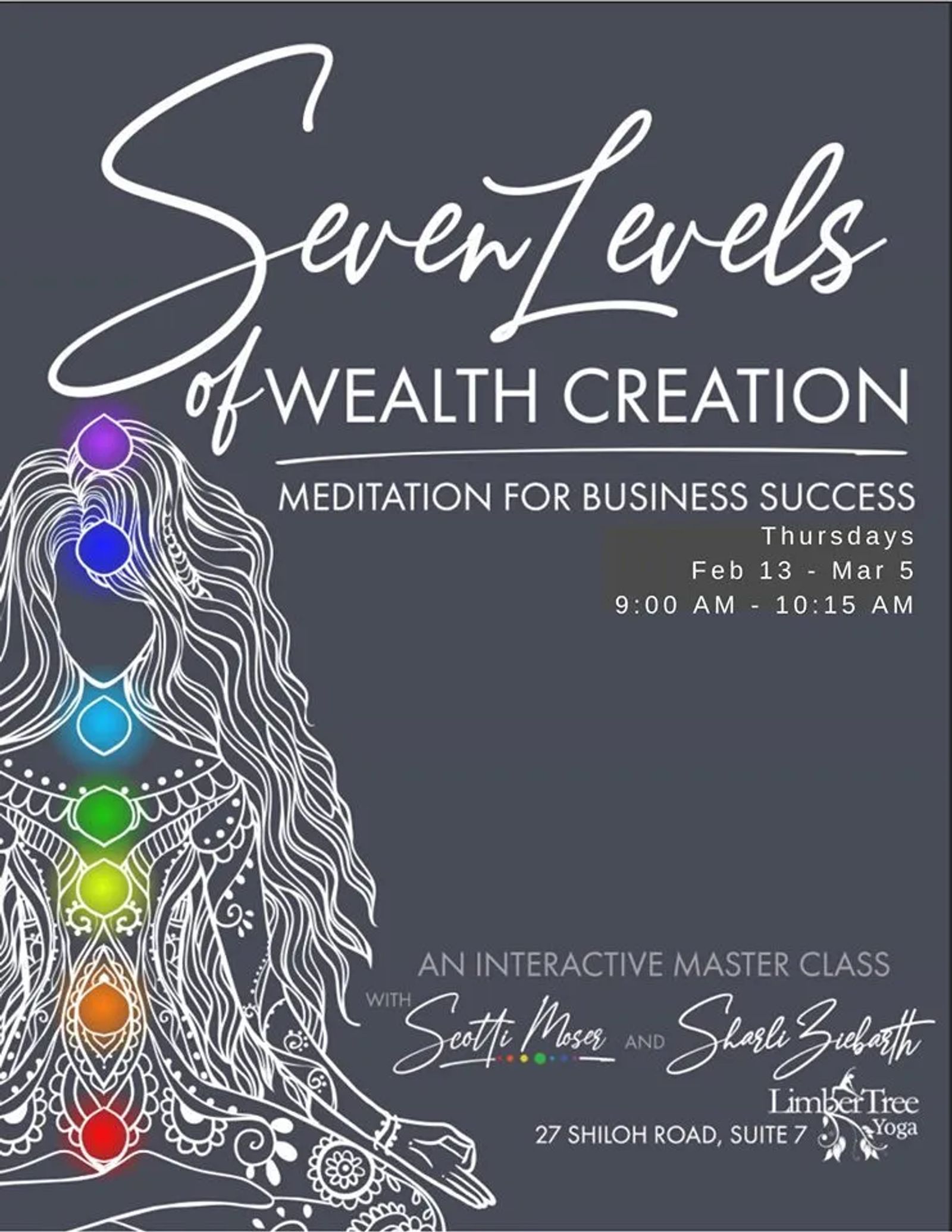 An interactive class series that focuses on training and rewriting the brain through meditation. We will teach you how to use tools of yoga asana/poses, breathwork, energy work, and EFT (Emotional Freedom Techniques) to develop a solid meditation practice that will lead to clarity and success in you business.
Each week will focus on discovering your own unique set-point in relation to energy centers in your body.
With the help of Scotti Moser who specializes in helping high achieving women grow their income, change their relationship with money and succeed beyond their wildest dreams!
And Sharli, the owner/director of Limber Tree Yoga and who has taught over 7000
hours of yoga and has obtained her
Experienced Yoga Teacher 500 hour designation with Yoga Alliance.
Thursdays @ 9:00 am - 10:15 pm
Feb 13 - Mar 5, 2020
Early Bird Registry Before Feb 1: $99
Registration After Feb 1: $139
WEST END Location
27 Shiloh Rd, Suite 7
Billings, MT
Meditation for Business Success Series at Limber Tree Yoga Studio
Thursday, February 13, 2020
4:00 PM— 5:15 PMUTC
Meditation for Business Success Series at Limber Tree Yoga Studio
Thursday, February 20, 2020
4:00 PM— 5:15 PMUTC
Meditation for Business Success Series at Limber Tree Yoga Studio
Thursday, February 27, 2020
4:00 PM— 5:15 PMUTC
Meditation for Business Success Series at Limber Tree Yoga Studio
Thursday, March 5, 2020
4:00 PM— 5:15 PMUTC