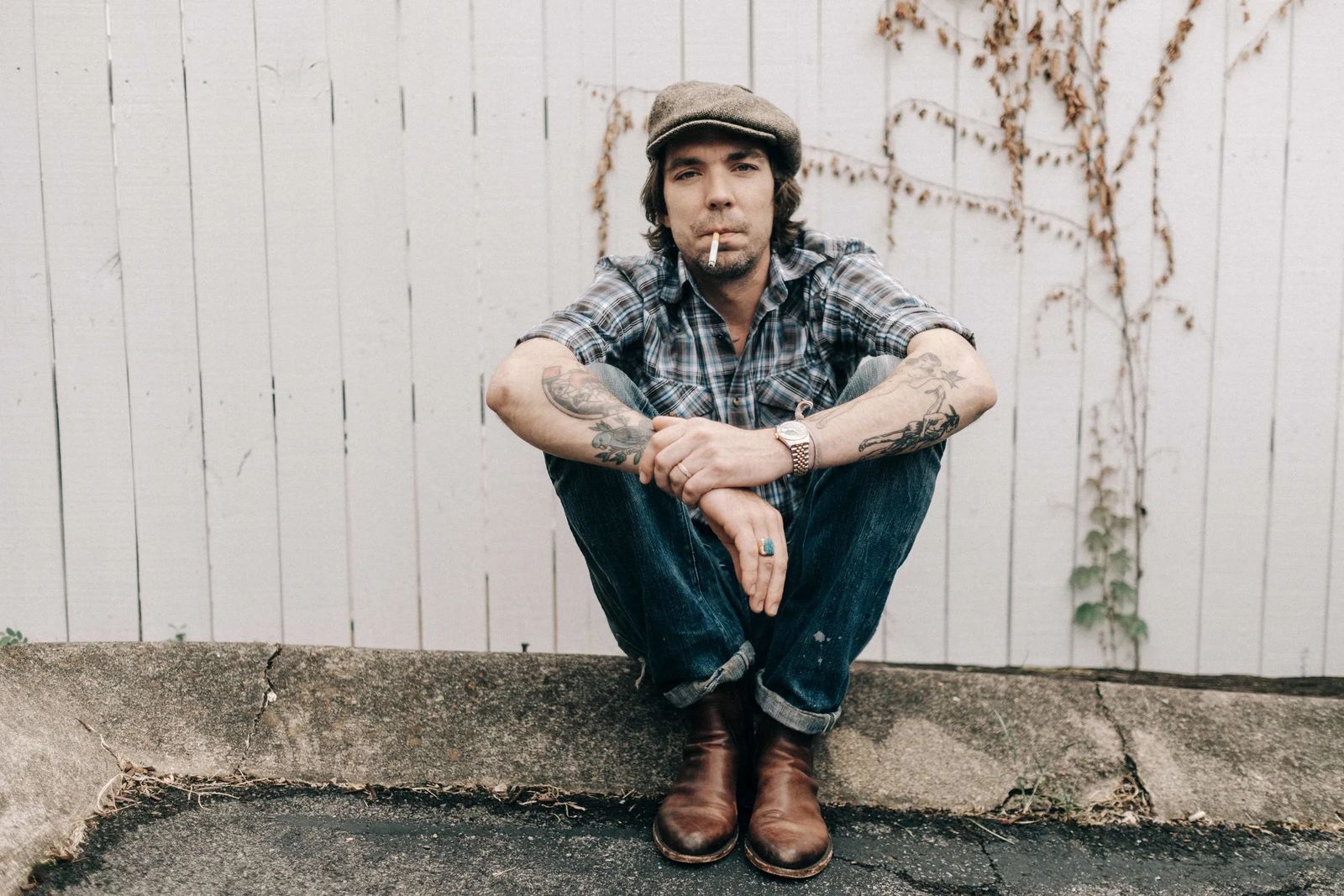 Justin Townes Earle
Justin Townes Earle has done a lot of living in his 37 years. For starters, there's the quick-hit bullet points about his childhood that seem to get dredged up in every interview, article or review about the singer-songwriter and guitarist: Born the son of Steve Earle, who was largely absent during Justin's childhood; struggles from a young age with addiction and numerous stints in rehab; long stretches of itinerancy and general juvenile delinquency; a youth he once said he was "lucky to have gotten out of alive."
That's before we get to the years spent honing his craft in Nashville bars and on club stages all over the world; the various bands, record labels and industry types that have been drawn toward and, at times, pushed away by him; and, finally, the celebrated and rather formidable body of work he has amassed since releasing his critically-acclaimed 2007 debut EP, Yuma .
It's a seemingly bottomless well of material for a singer-songwriter to mine out of just three decades or so of life. And Earle at times has-most recently on his 2017 album, Kids in the Street , which the artist calls "one of the more personal records I've ever made."
But when it came to his newest effort, The Saint of Lost Causes , Earle, these days sober, married and father to a baby girl, chose to focus his gaze outward. "Maybe having a kid has made me look at the world around me more," he says.
As for how he felt after doing that?
"Frankly, I was horrified," he says bluntly. Although, he adds, "I already sorta was, anyway."
Make no mistake: there's nary a party, PBR or pickup truck to be found in any of the 12 tracks on The Saint of Lost Causes . Rather, Earle is focused on a different America-the disenfranchised and the downtrodden, the oppressed and the oppressors, the hopeful and the hopeless. There's the drugstore-cowboy-turned-cop-killer praying for forgiveness ("Appalachian Nightmare") and the common Michiganders persevering through economic and industrial devastation ("Flint City Shake It"); the stuck mother dreaming of a better life on the right side of the California tracks ("Over Alameda") and the Cuban man in New York City weighed down by a world of regret ("Ahi Esta Mi Nina"); the "used up" soul desperate to get to New Orleans ("Ain't Got No Money") and the "sons of bitches" in West Virginia poisoning the land and sea ("Don't Drink the Water").
These are individuals and communities in every corner of the country, struggling through the ordinary-and sometimes extraordinary-circumstances of everyday life.
"I was trying to look through the eyes of America," Earle says. "Because I believe in the idea of America-that everybody's welcome here and has the right to be here."
Earle tells these American stories in detail and without judgement. But he also lays out his point of view right from the start. The Saint of Lost Causes kicks off in stark fashion with the title track, on which JTE, over a desolate soundscape of acoustic guitar, deliberate snare hits and moaning pedal steel, presents a harsh vision of the world in plainspoken, almost biblical terms:
"Got your sheep / got your shepherds / got your wolves amongst men," he intones, before asking, "Throughout time / between the wolf and the shepherd / who do you think has killed more sheep?"...
Justin Townes Earle @ The Pub Station
Saturday, January 18, 2020
2:00 AM— 2:00 AMUTC