How Much Have We Lost?
BILLINGS365 IS SHRINKING!!!
Every week after our weigh-ins at Billings Last Diet, we will update these numbers!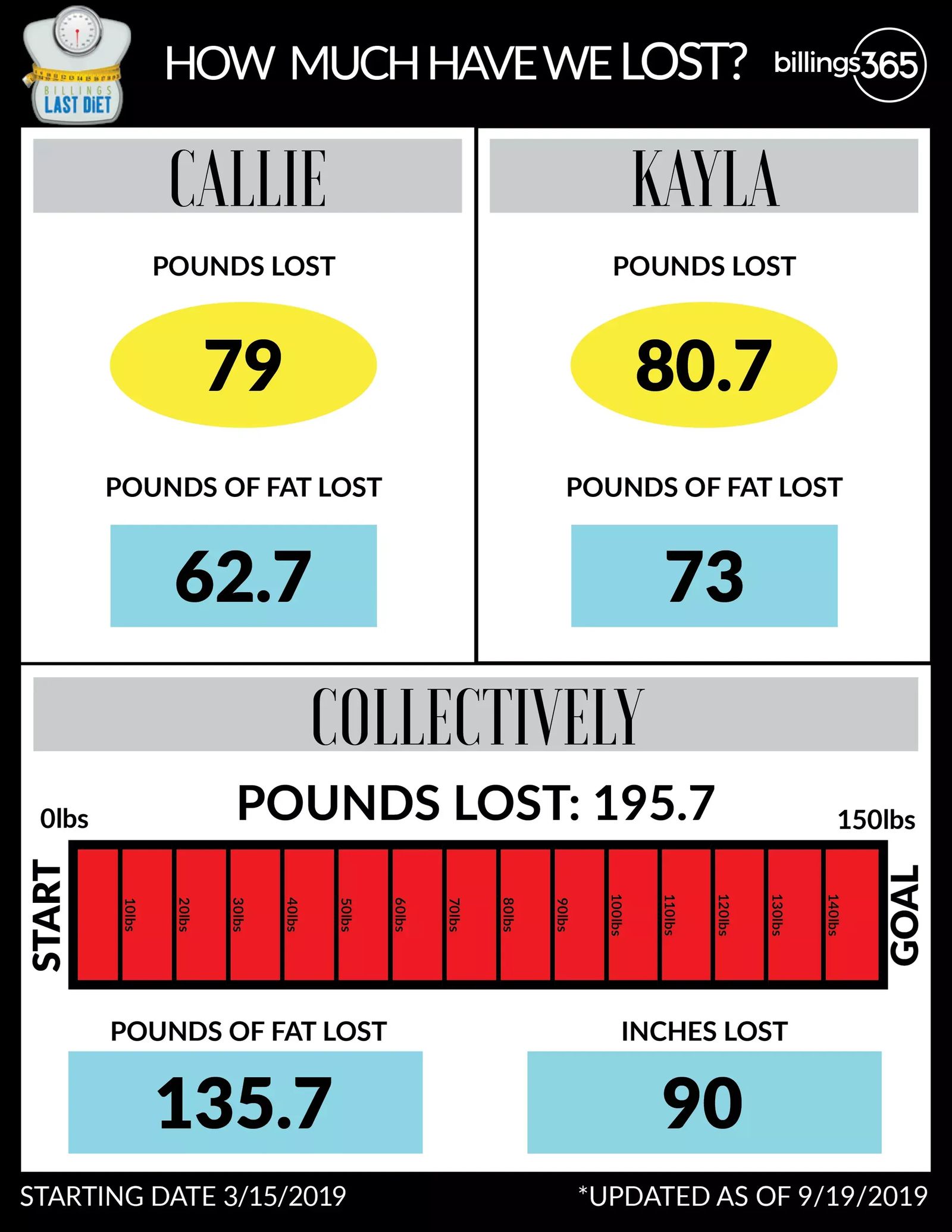 For Phase one you have to have 3 IP Packets a day, 4 cups of the select veggies on the
BLD list, 64oz of water, and 8oz of protein, 1tsp Salt, and 2 tsp of oil.
Keep following us for IP/ BLD hacks and our progress!
IG: @billings365
Personal IGs: @cal.keck & @bloodpixiee
Billings365.com