Get ReCalibrated at Uberbrew
July 10, 2017
Settle in with a Milkshake Beer
Last year a brewery on the East Coast made some waves among the brewing community. It isn't really that the beer is outrageous. It's not even that it's something completely out of the ordinary. The waves were caused because the beer looked different than what many people thought the style should look like.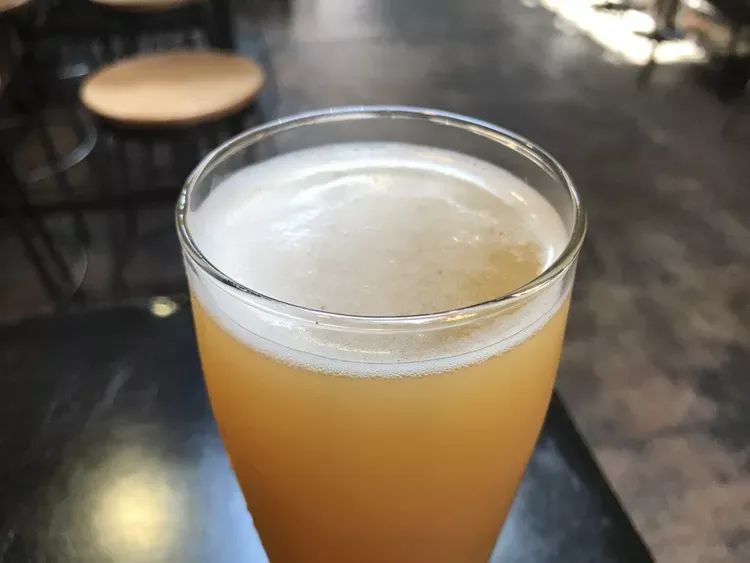 A milkshake beer is an IPA that is extremely cloudy.  The haze, often seen in wheat beers, is because instead of filtering the beer the yeast and particulates from the grains are allowed to remain in the beer.  They provide body and taste, and when they're done correctly enhance the overall flavor of the brew.  One of Uberbrew's most recent creations, the Re-Calibrated Wheat IPA, will surprise you if you're not ready for it.
ReCalibrated Wheat IPA
When you get your beer, you'll notice it looks almost just like a glass of orange juice.  It has a distinct yellow/orange color, and is so cloudy you can't see through it.
A nice whiff will give you plenty of hop aroma.  The hops impart that citrus smell that many IPAs have, and you get plenty of hoppy goodness.
A taste will almost make you think that you're drinking a tall glass of orange juice.  Almost.  What you won't get is much of the typical wheat beer taste.  If you're expecting an unfiltered, smooth drinking, summer wheat, this is not the beer for you (I might suggest the White Noise from Uberbrew if that's what you're after).  But you also won't get the coriander taste that often accompanies wheat beers (I often avoid wheat beers simply because of the coriander in them, for me it overwhelms the rest of the beer and makes it largely undrinkable; if you find you shy away from wheats, it may be because of this spice).  What you get is a hoppy, but not too hoppy, beer that looks and feels like a wheat, but has the taste of an IPA.  Plus, if you it comes down to it, you could have it for breakfast and claim it's orange juice when confronted about beer for breakfast.
Of course, you won't want to have more than one for breakfast.  The beer comes in at 7% ABV and has a punch of 60 IBUs.
The best part: this beer pairs really well with breakfast!  Most IPA's will go well with fried foods; foods like fried eggs and hash browns.  With the added citrus flavors from the hops imparting a nice orange juice flavor, you can pour a nice glass of this beer with your breakfast.  If you're not one for drinking in the morning, then I see Brinner in your future (or pair it with spicy Mexican food, the hoppy goodness washes away the hotness and goes well with the other herbs and spices in the food).
Drink With Me
What's your favorite beer from Uberbrew?  Do you get something different every time, or do you stick with the tried and true beers that you know you will love?

by Scott Sery
Scott is a writer, outdoor enthusiast, beer snob, and woodworker. When he is not out exploring all of the wonders around Billings, he loves to sit down for a frosty brew at one of the many great breweries we have available to us. You can read about most of his adventures, and many of the fine brews he has sipped right here. Find out more about Scott at ScottSery.com