Fun & Safe Ways to Celebrate Thanksgiving this year by Liz Francis!
As we close out 2020, a year that has been full of uncertainty, the one thing we can always rely on is love. Love from our families, friends, neighbors, co-workers and friends.
Because of the uncertainty that lies ahead, gatherings for the holiday may need to be a bit different this year. But that doesn't mean you can't celebrate the upcoming holidays without your loved ones- you might just need to get crafty with it.
To make your Holiday planning easier, we've teamed up with Liz Francis of North Acre Real Estate to help you plan a virtual holiday celebration with fun ideas for the whole family: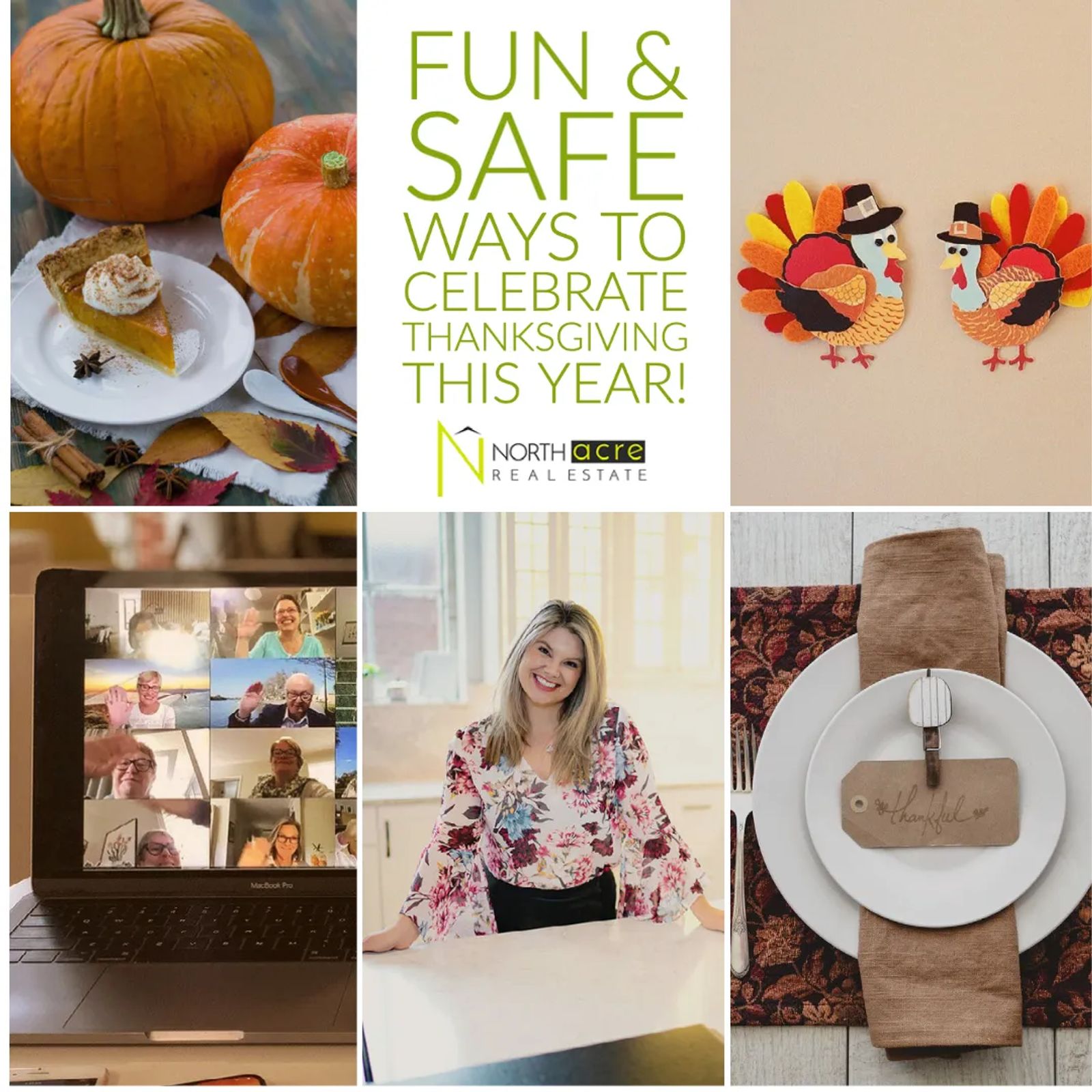 For those of you who have been working from home since the pandemic you may have already heard of Zoom. If you haven't, allow us to enlighten you!
Zoom is a platform that allows you to video chat with loved ones, coworkers, and friends! It's easy to download and user friendly! (Click here to learn more about Zoom)
For Thanksgiving, Zoom also announced that the 40-minute time limit it usually has on its free meetings will be lifted globally on November 26 (Thanksgiving Day).
Normally, the platform offers free meetings for a maximum of 40 minutes (participants can then simply start another free meeting -- making it the most popular choice for video conference on the market). Paid plans range from around $150-$200 per year for unlimited meeting minutes.
So this means from November 26 through 6 a.m. ET on November 27 you won't have to worry about the video call abruptly ending while you're in the middle of a toast and you can enjoy family time longer via video chat!
A good tip is to designate one family member to be the host of the zoom call (time to rope in your tech savvy teenager!) Have them help get everyone connected to zoom and start the chat, and make sure all of the family members are added and ready!
"What should we do on the call?" Here's some ideas: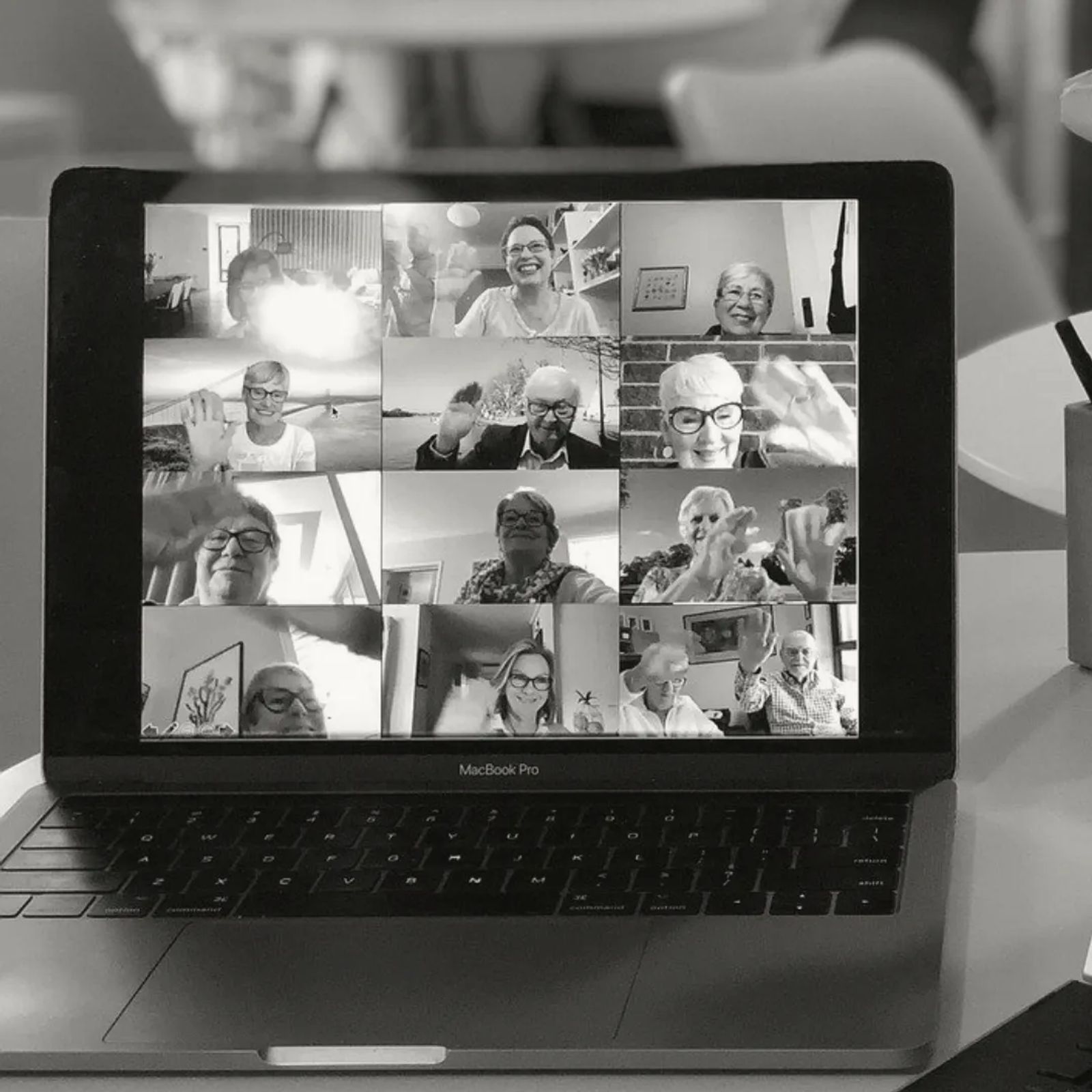 Cook Together:
A Lot of Thanksgiving is gathering in the kitchen she and helping each other bake and make the yearly signature dishes! You can still do this virtually! Set up your laptop or phone and cook together in the kitchen! Swap recipes before hand and try making each others dishes, or make a "best looking pie" contest!
Watch the Parade or Football together:
If your family usually celebrates Thanksgiving by watching football or the Macy's Day Parade, plan to watch together virtually together! Have someone take the lead on talking points like: "Ok, so far whats your favorite float" or "What have been your past favorites?" If you watch football together, place friendly bets!
Coordinate outfits like "ugly sweaters" or best dressed and at the end do a family photo to show them off!
Even if you're on Zoom, you can still take a family photo — hopefully one that will make you laugh when you look back at it in years to come as one of the weirdest holidays ever.
Centerpiece competition:
If you want to get really creative, try a centerpiece competition. Every family member has to gather items in there house or any food around them and you have ten minutes to create a beautiful centerpiece! Winner gets a gift card or some sort of award!
Go around and say what you're thankful for:
Focus on the good of what came out of 2020 and go around and say what you're thankful for this year. End it with a toast! (this is another great photo opportunity!)
Virtual Games:
Play games virtually! Good ones to do with your cameras are Pictionary, Charades or the phone game called "Heads up!" You could also do card games!
Virtual Kids Table with activities:
Find Thanksgiving Coloring page print outs or Paper turkey making and make a separate "kids table" zoom call and have the children compare their crafts, drawings and coloring pages to each other!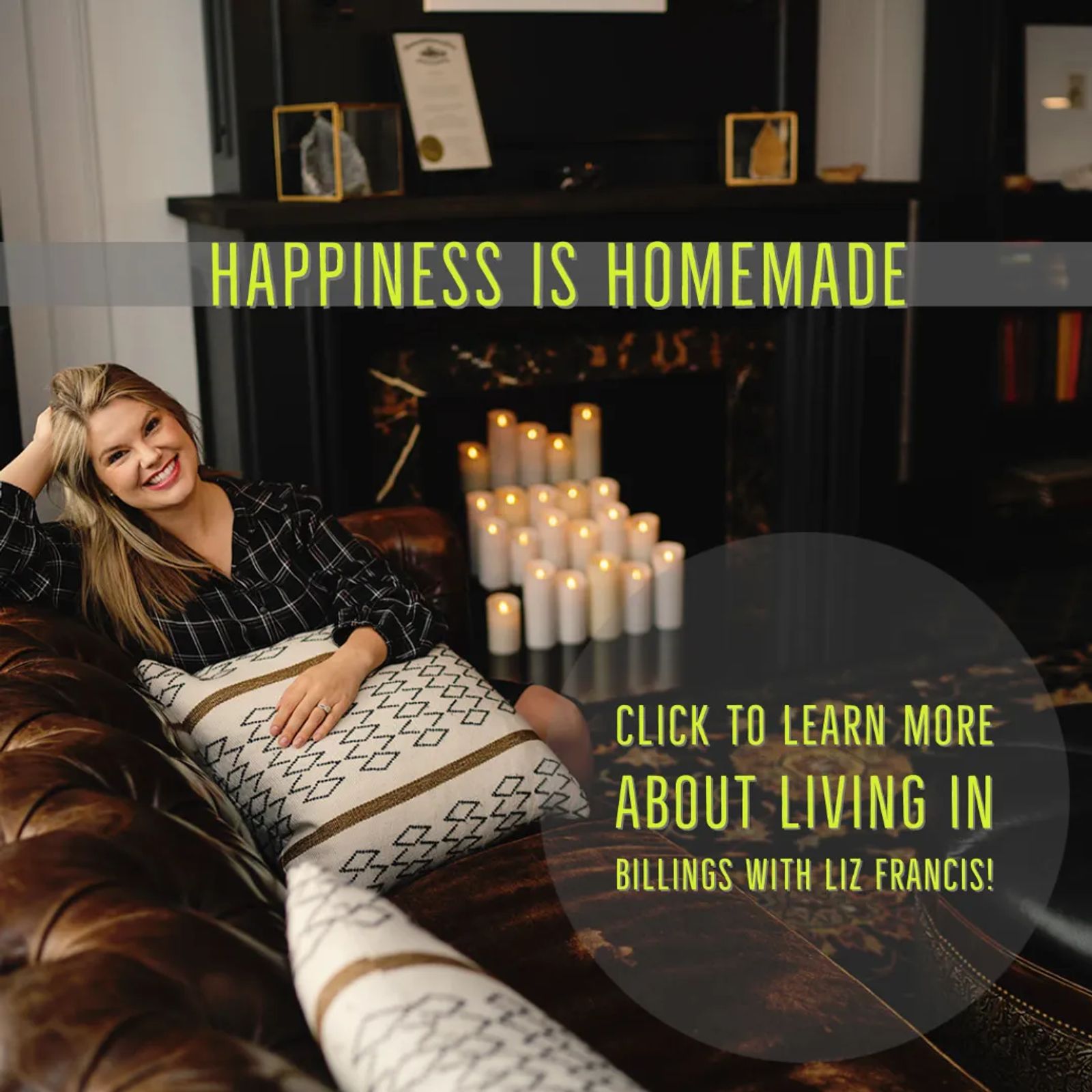 Liz's slogan has always been "Happiness is Homemade". That slogan has never hit home quite as much as it does now this Holiday season!
Get creative and remember that at the end of the day, even if the holidays feel "canceled", love isn't. Happiness isn't. Be thankful for what you have and who you can celebrate with.
We're thankful for you Billings, thank you for all of the support and stay safe this holiday season!