Four Wheel Up to Chrome Lake
Four Wheel up to Chrome Lake
July 13, 2017
Benbow Mine Road Leads to Adventure
Most of us know about the Stillwater Mine.  It's a huge operation that has bored tons of platinum from the mountains.  What many of us don't realize is just how huge the operations are.  It's hard to describe them in writing, so you'll either have to take my word for it, or head out on this adventure yourself to get a feel for the area and see how much area the mine encompasses.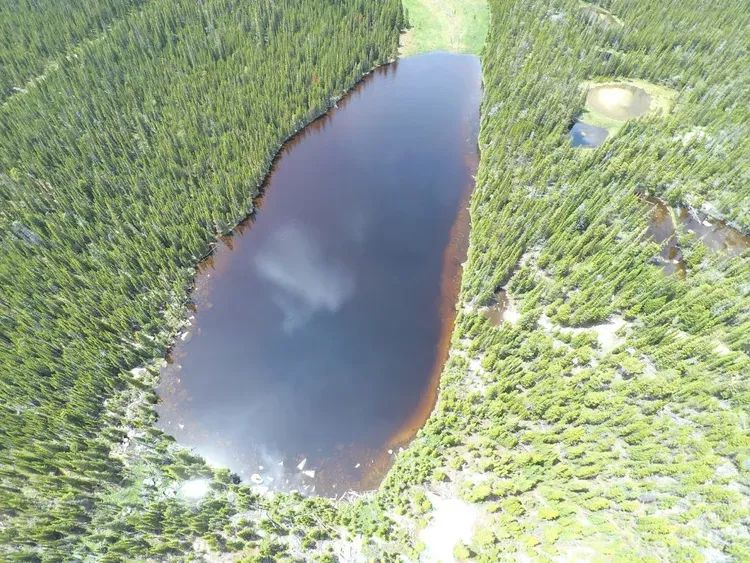 Before you get to Nye, Montana (a place that is the last stop before many adventures begin), there's a tiny town called Dean.  I don't know if it's even a town, really it's more of 2 or 3 buildings near each other.  Near Dean is a turn off that heads south into the Mountains toward the Benbow Mine area (officially the road is named NF-1414).  At the top of the road is Chrome lake.
The Hard Way to Chrome Lake
After you turn off the highway you will be on a gravel road.  This road meanders its way up into the mountains, but if you're really searching for adventure you won't be on it for long.  After about a mile and a half, you turn off onto a little non-descript jeep trail.  Here there is parking if you've brought an ATV; you'll need to unload.  If you have a little better than stock four-wheel drive, you can keep going.
Right away the road gets rough.  If you're in a car you won't make it very far at all, and many stock vehicles will have trouble.  But if you have the right rig, then the trail is pretty fun.  You will wind through the mountains, occasionally breaking free from the trees and taking in some amazing views of the valley below.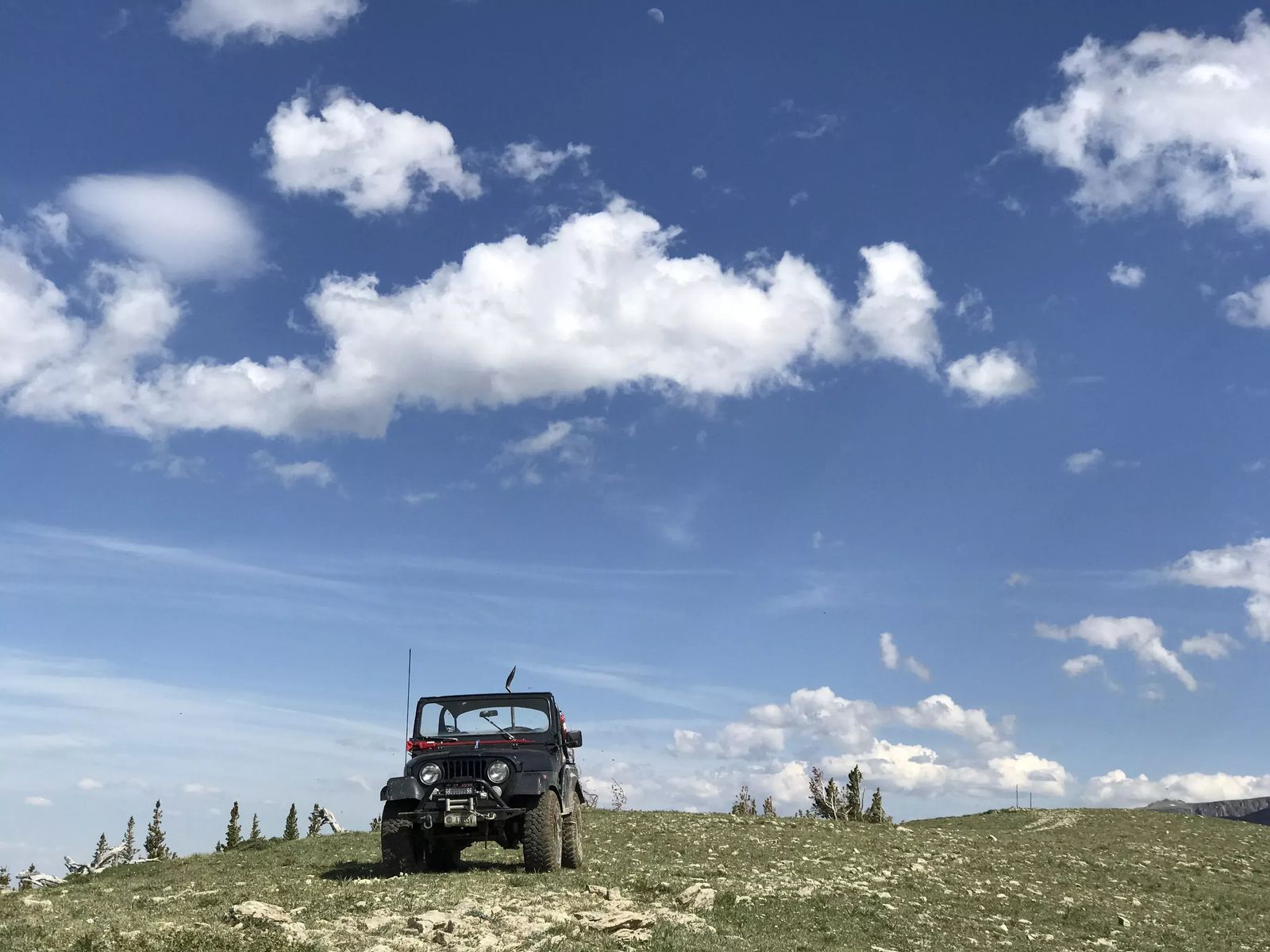 Toward the top of the Jeep trail you will meet up with a stream.  While it used to be harder to cross, the Magic City 4-Wheeling club has apparently moved some of the boulders from the middle (this group has taken it upon themselves to maintain the trail; rumor has it they initially put the boulders in place to provide a challenge to those driving the trail).  Here we stopped to fish as the creek was once teeming with brook trout.  Despite our efforts there weren't any fish biting, and walking the banks led us to believe that the brook trout had been killed off to preserve the native species.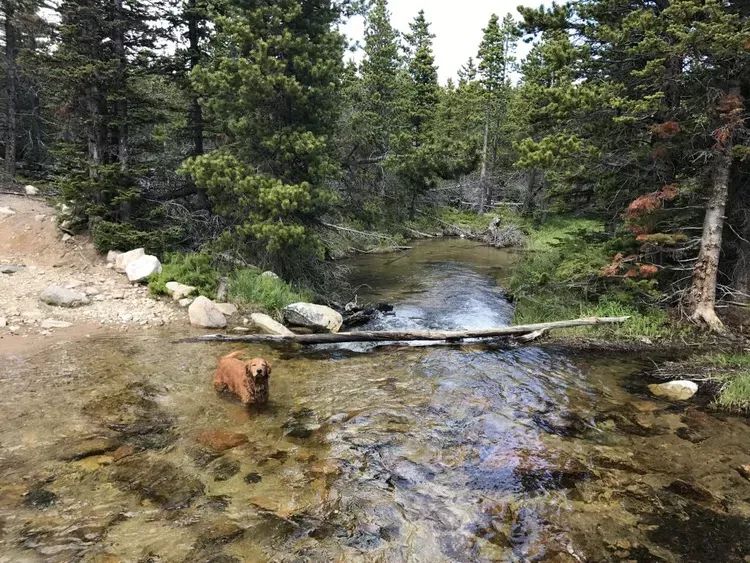 Around the corner at the top is Chrome Lake.
Fishing Chrome Lake
Chrome Lake isn't directly off the road.  But it's not hard to get to.  There are many parking spots nearby, and even a few make shift camp sites.  A quick couple hundred feet down a rough path gets you right to the water's edge.
The lake is about 1,ooo feet long, and a few hundred wide.  But it appears to be rather deep.  Every other year it is stocked with Yellowstone Cutthroat trout (you can see the schedule for stocking all the lakes in Montana on the Fish Wildlife and Parks site, it's not very mobile friendly though).  The fish going in are just 2 inches in length, but they grow quickly.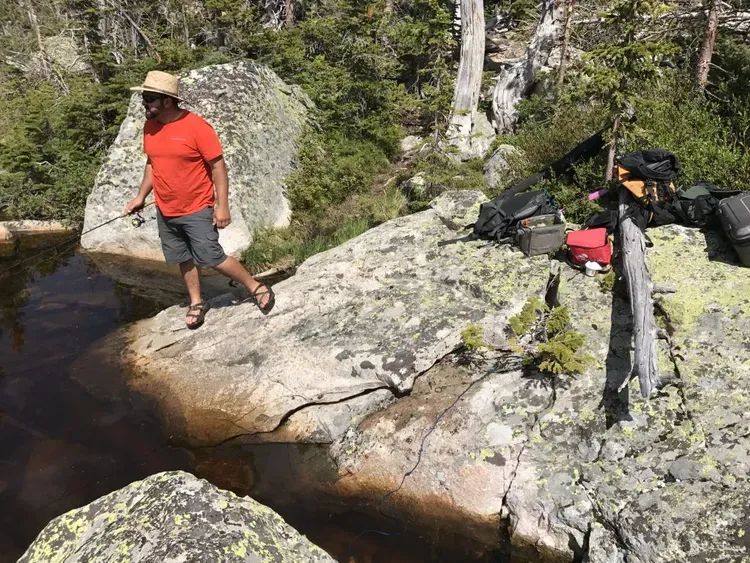 While there in early July we fished with worms.  A group to our left was fly fishing, and a group to our right appeared to be using lures.  Neither were having very much luck.  But nightcrawlers are the trusty go-to, and within a minute of having the line in the water there was a fish on.  Over the course of the next hour we pulled at least a dozen out, many were a nice size to eat (and several did come home for dinner).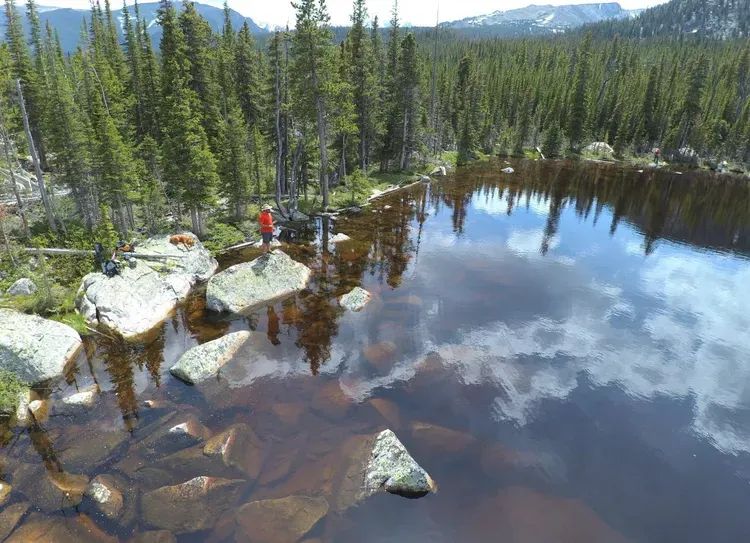 Around mid-afternoon they stopped biting, so we packed up and continued down the rest of the road.  For those that want to visit the lake, but don't have a sweet off-roading rig, you can take the main road.  It's a bit rough, but you can make it up with a car (there as at least one car nearby that day).

by Scott Sery
Scott is a writer, outdoor enthusiast, beer snob, and woodworker. When he is not out exploring all of the wonders around Billings, he loves to sit down for a frosty brew at one of the many great breweries we have available to us. You can read about most of his adventures, and many of the fine brews he has sipped right here. Find out more about Scott at ScottSery.com