Flavors of Home

The Flavors of Home Native Food Sovereignty Summit is an opportunity for educators, health advocates, foodies and community members throughout Montana to engage in a conversation focused on the importance of revitalizing Native food culture and strengthening the tie between the food we eat, the land we call home, and the health of our mind, body and soul.

Early Bird tickets available for $85 through May 15, 2019 only! Regular price $100.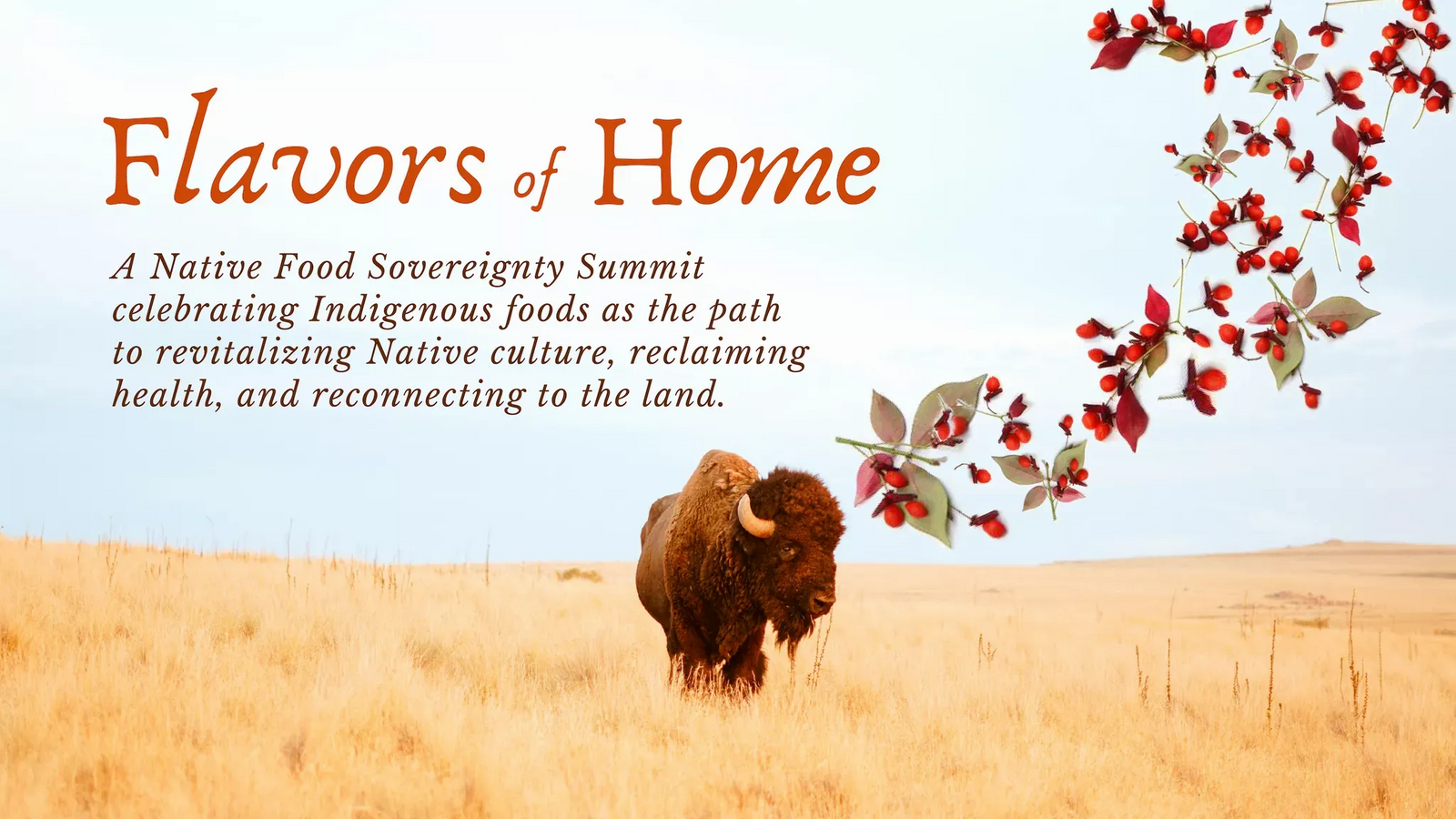 Featuring Keynote Speakers:

Sean Sherman of
The Sioux Chef
Mariah Gladstone of
Indigikitchen
And a special performance by:

Christian Takes Gun Parrish of
Supaman Hip Hop
Summit Highlights:
How do we define food sovereignty in Montana and achieve long-term change?
Addressing historical trauma as an essential step to improving Native health.
Exploring interconnection between indigenous food, health, wellness, and culture.
Reclaiming Native food systems from seed to consumption.
Shifting food culture through education, collaboration, and leveraging resources.
Preparing healthy traditional food with Chef Sean Sherman and Mariah Gladstone.
Indigenous-based meals and cooking demonstration tasting included.