Fair Food
It's Fair Week - aka Viking on A Stick Week
For some of us, MontanaFair is really all about the food!
Here's just a few MontanaFair Staples that we can't wait to get back to:
American Graffiti Grill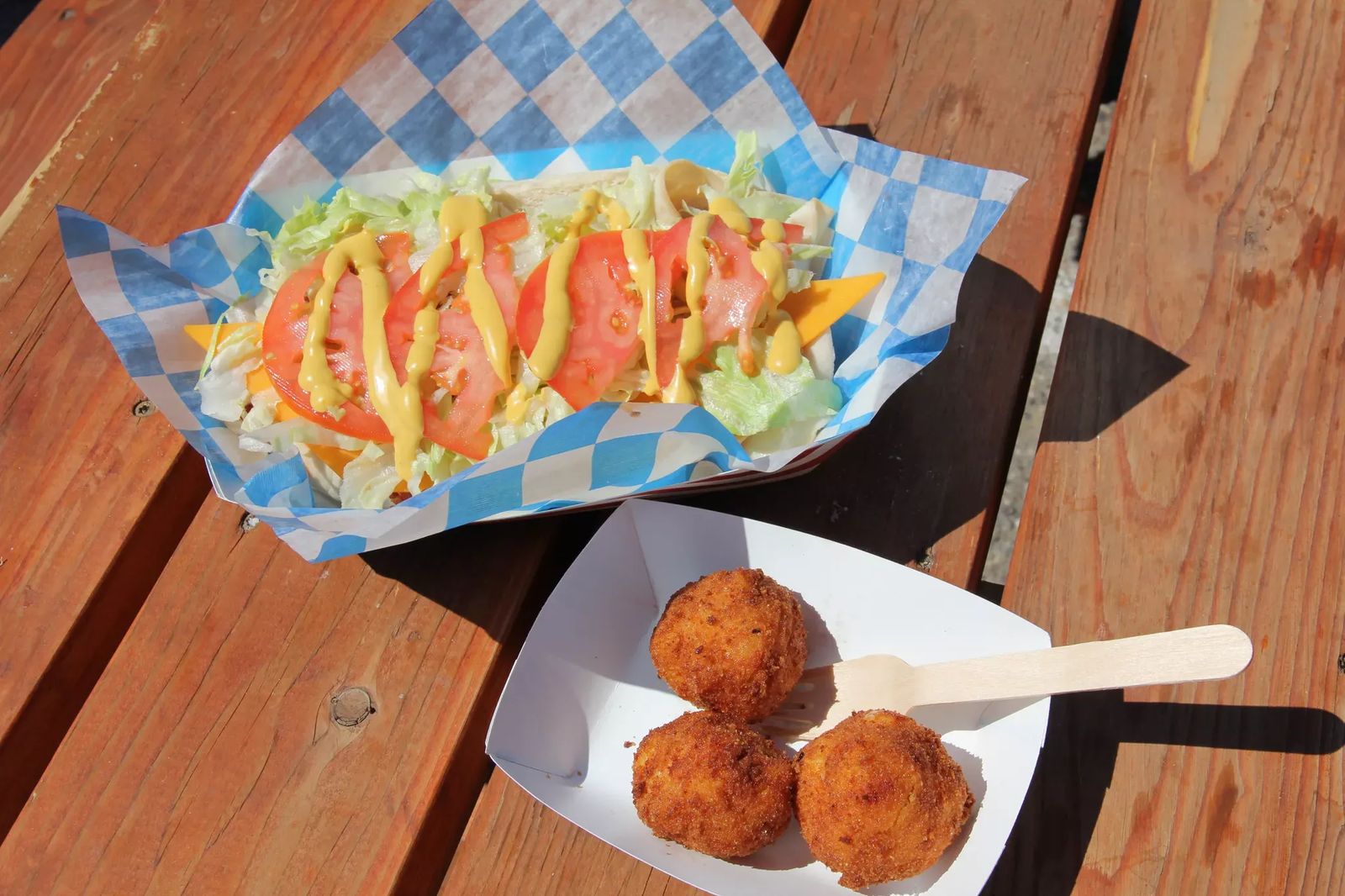 Local food truck American Graffiti Grill is offering American-style dishes including fried bacon mac 'n cheese and their Turkey Club Sub. They're located northwest of the food truck court.
Cajun Phatty's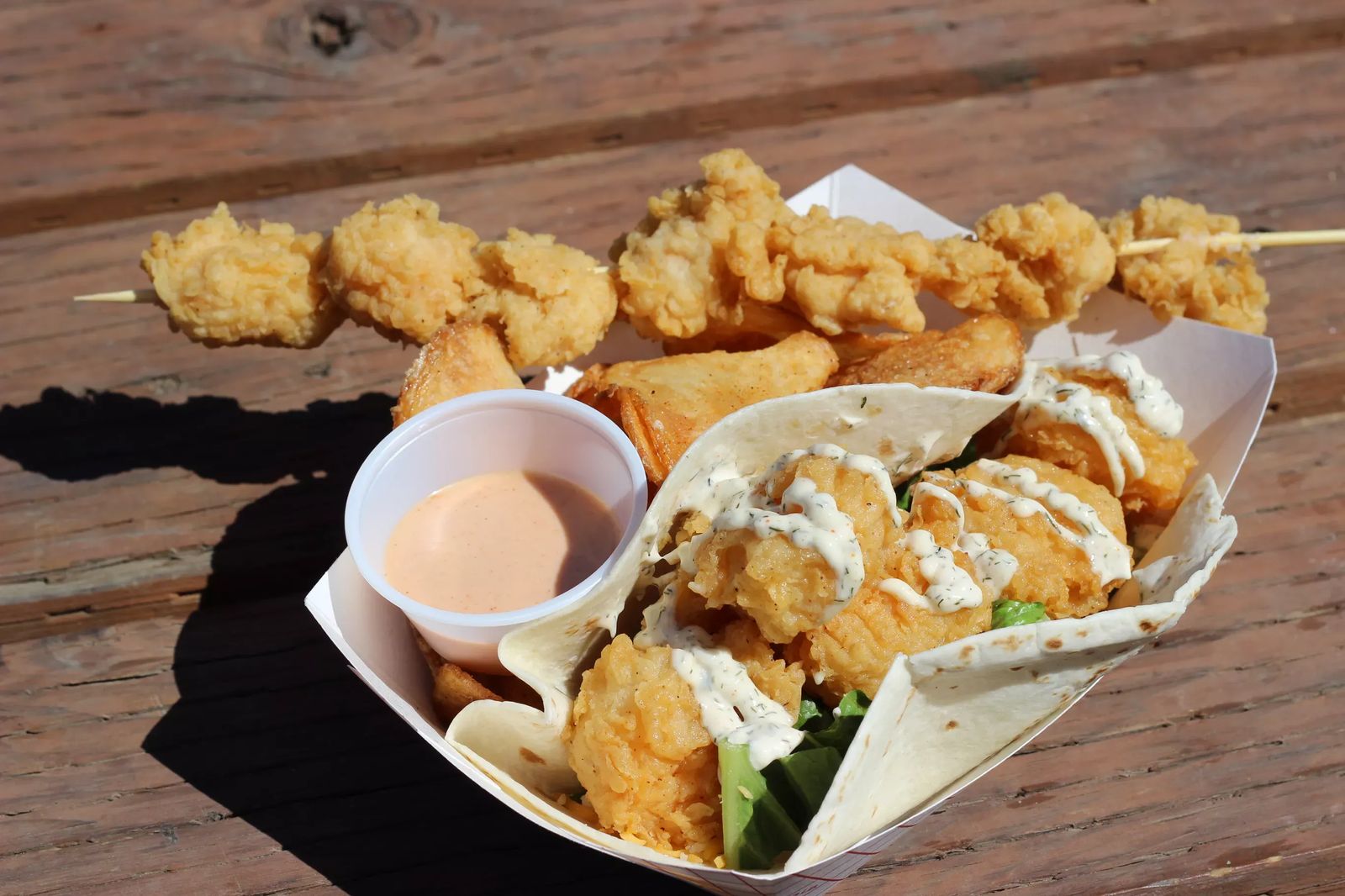 You've probably seen Cajun Phatty's food truck parked around Billings. They're known for their Cajun cuisine including delicious shrimp tacos and fried alligator on a stick. (We've heard it tastes like chicken.) They're located in the food truck court.
Cowboys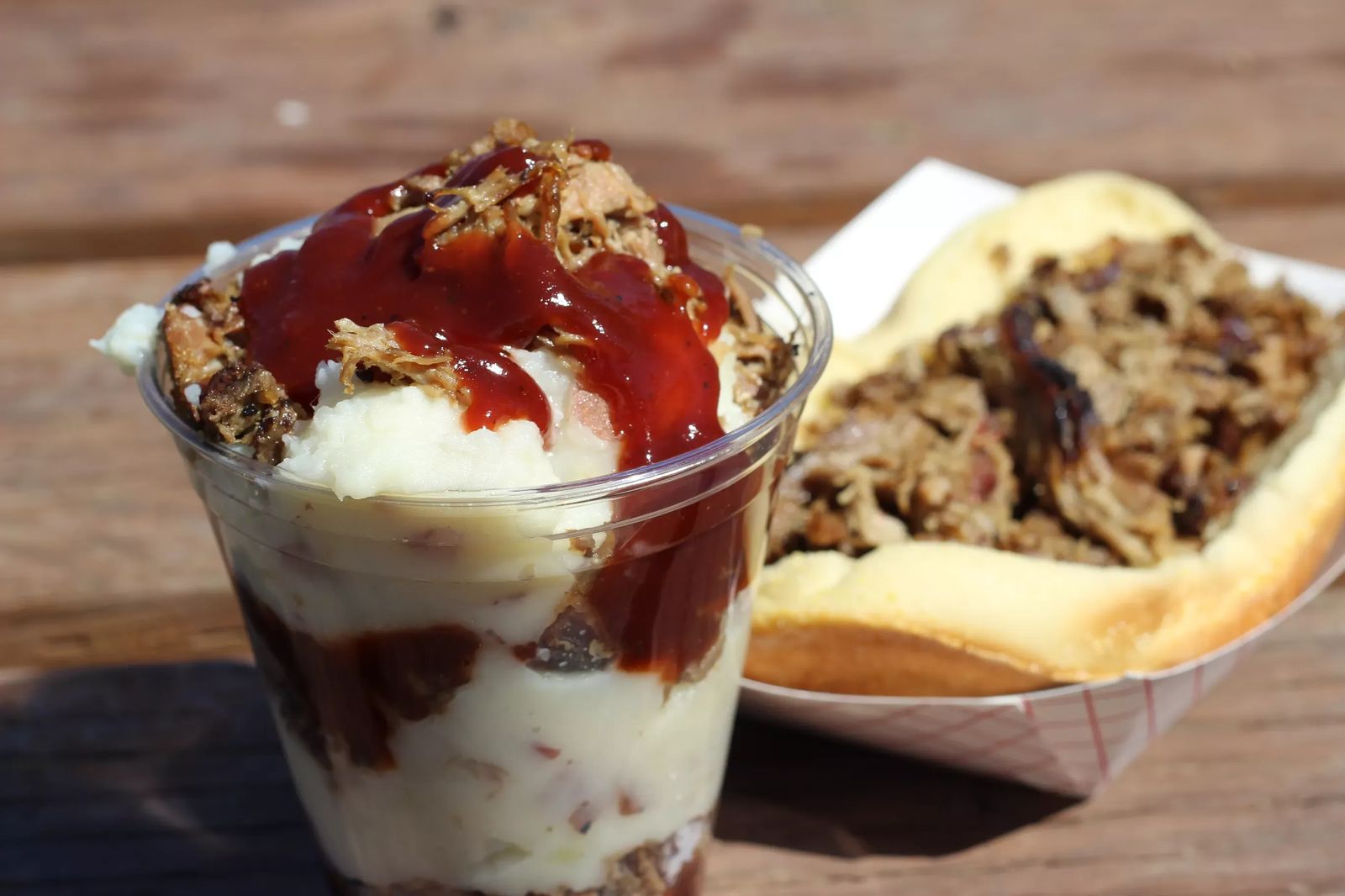 If you haven't tried Cowboys' parfait, you're going to want to. It's made with layers of their mouthwatering brisket, mashed potatoes and BBQ sauce. If you're looking for something a bit more traditional, you can also order their brisket sandwich. They're located in the food truck court.
Dirty Oscar's Annex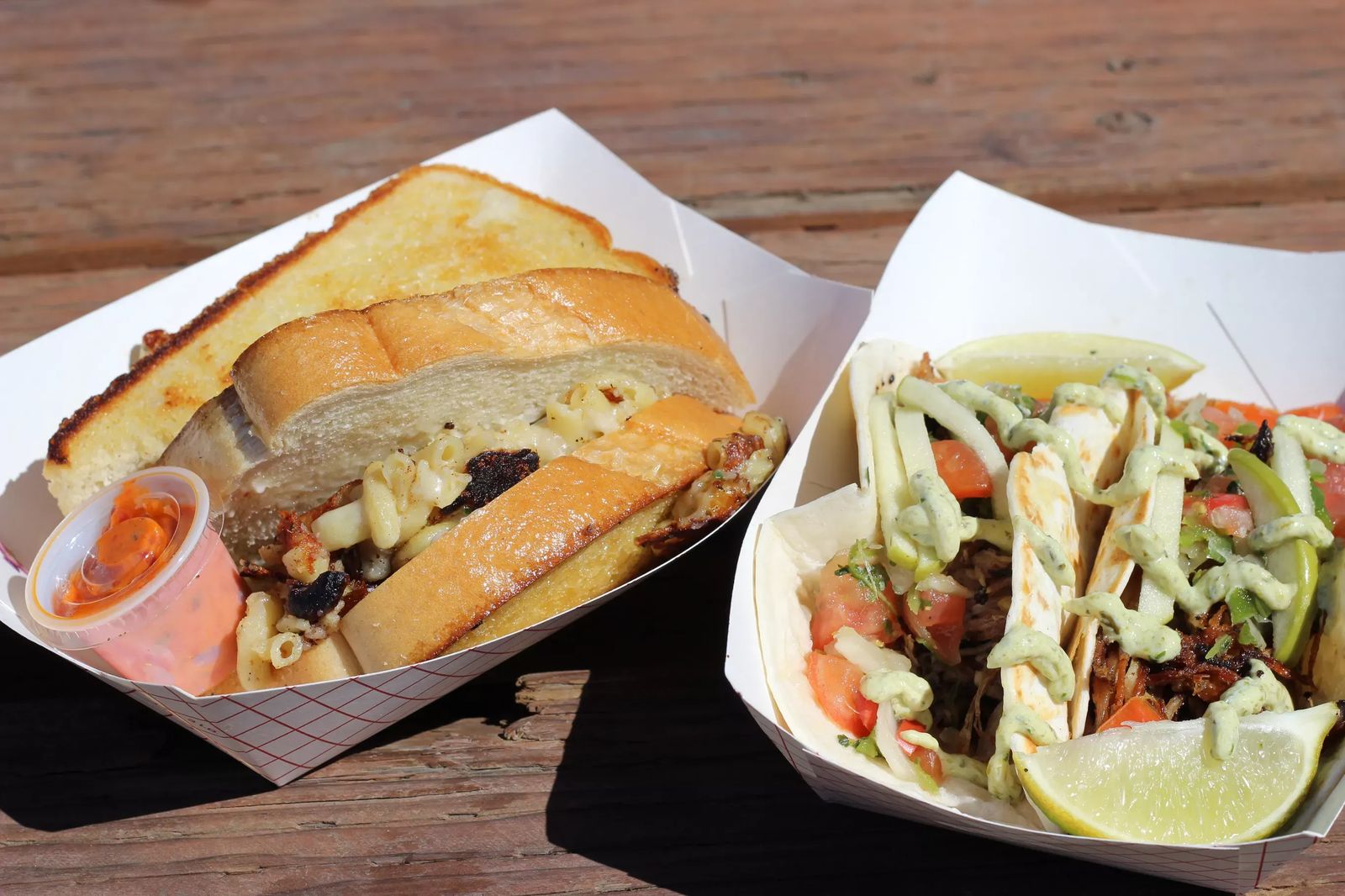 Dirty Oscar's Annex brought their diner food with flair to MontanaFair's food truck court this year. We tried their delicious Tasso Tacos made with smoked pork,Manchego cheese, pico, crema and pickled apple in a flour tortilla. Um, yeah. They're also offering a Mac 'n Cheese Grilled Cheese made with mac 'n cheese stuffed inside a grilled cheese sandwich.
Giovanni's Concessions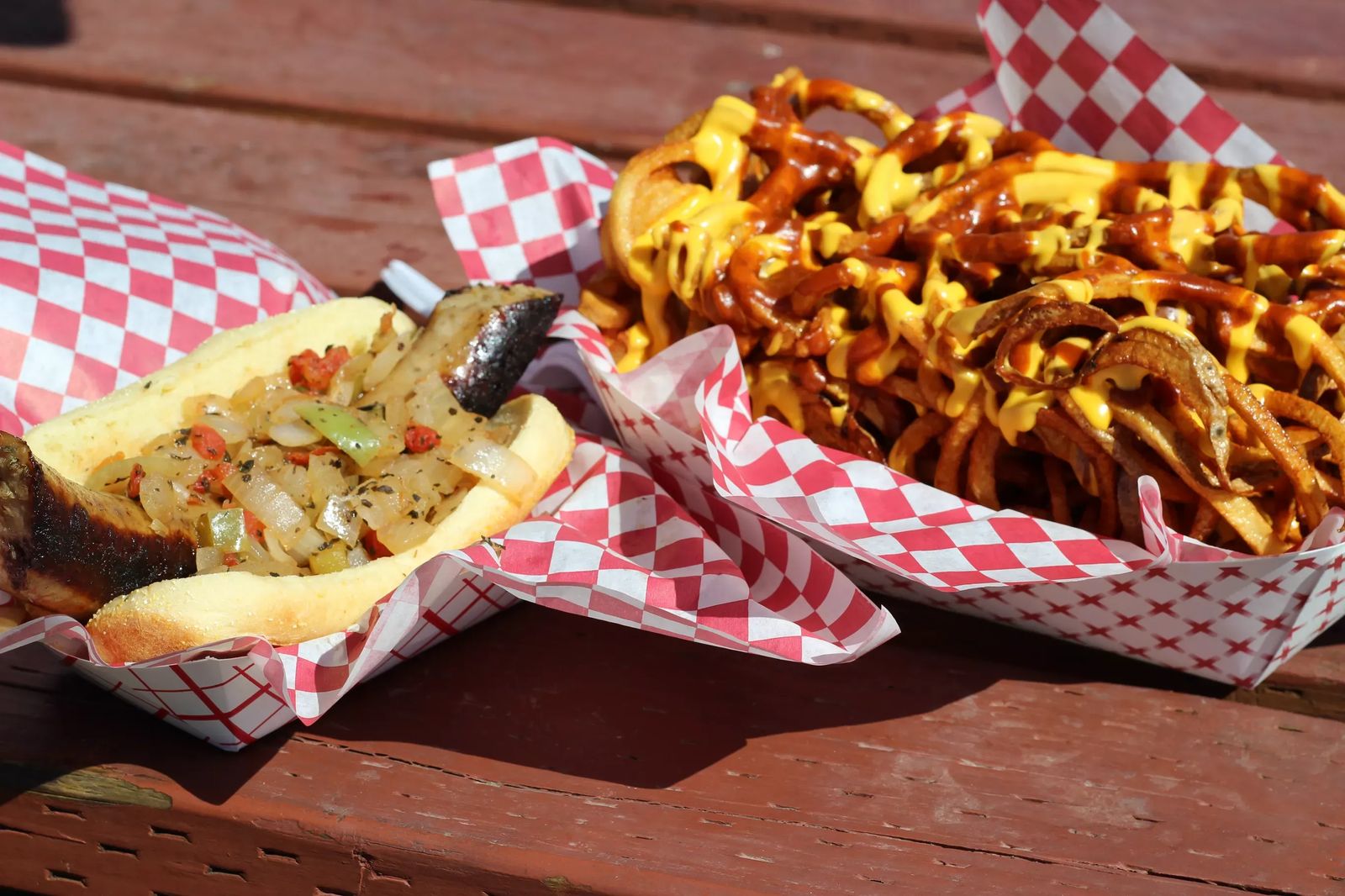 Once you try the chili cheese curly fries at Giovanni's Concessions, you'll be back for more (but probably not the same night since you could comfortably share one serving with four other people). They also offer a delicious Italian sausage from New York – a family recipe – made with sautéed onions. They're located across from the food truck court.
Girl Scouts of MT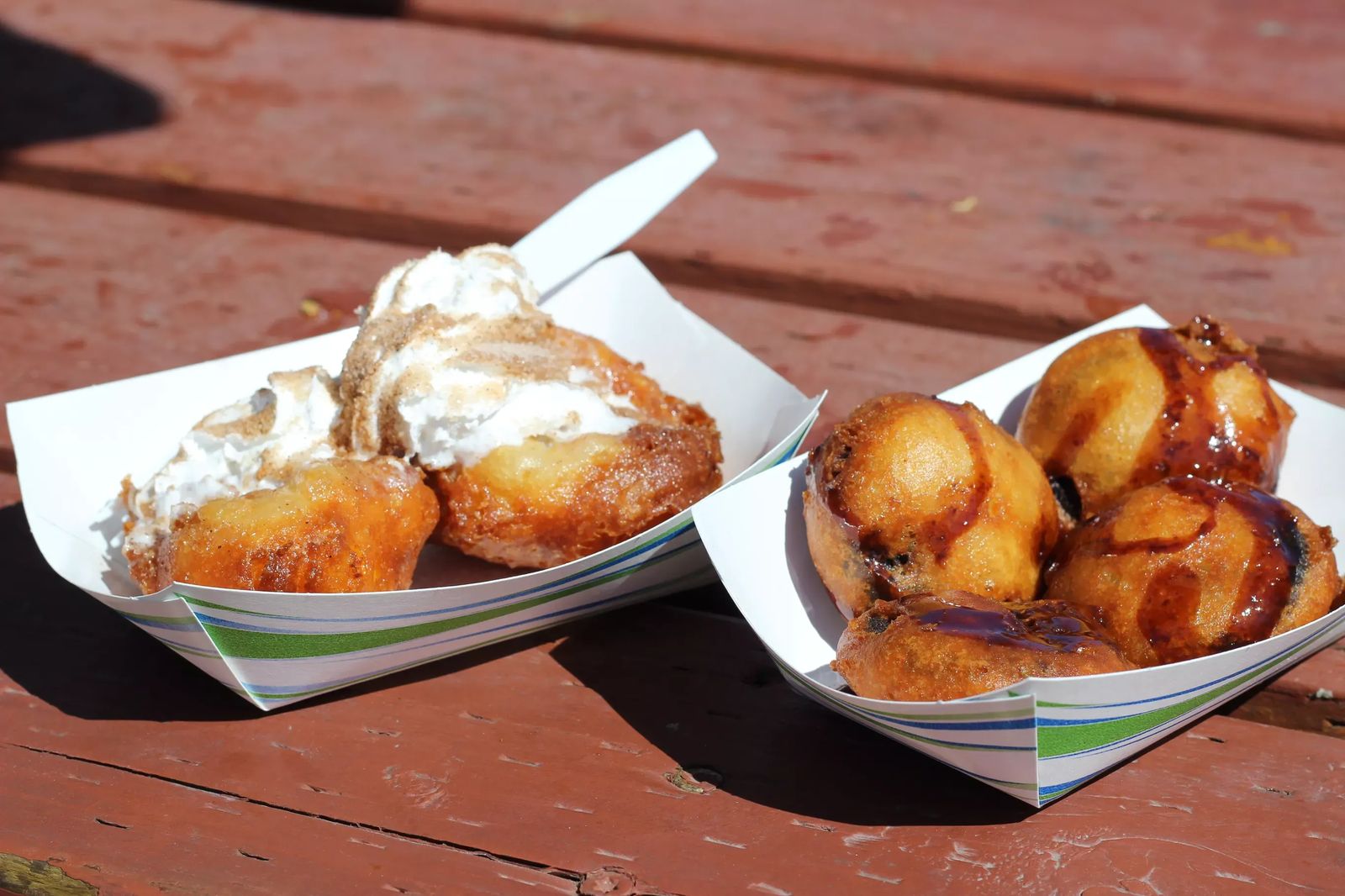 Fried peaches. Are you hooked? We thought you might be. Girl Scouts of Montana and Wyoming also offer fried Oreos, too! The fried peaches were just the right amount of crunchy and juicy. Their food stand has become a mainstay at MontanaFair. It's located east of the food truck court.
Guttbusters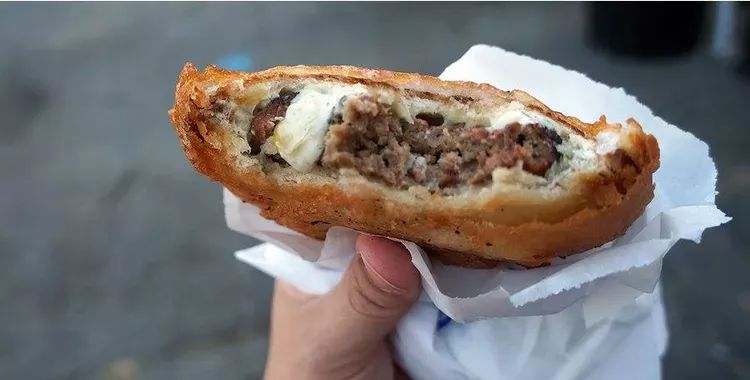 Guttbusters delivers a one-of- a-kind treat at MontanaFair – their cowpies. We love the Ranchero, which is made with pepper jack cheese, chilies and a tasty ranch sauce combined with a juicy burger, wrapped up and deep-fried to perfection. Their truck is located northeast of the food truck court.
Levandowski Concessions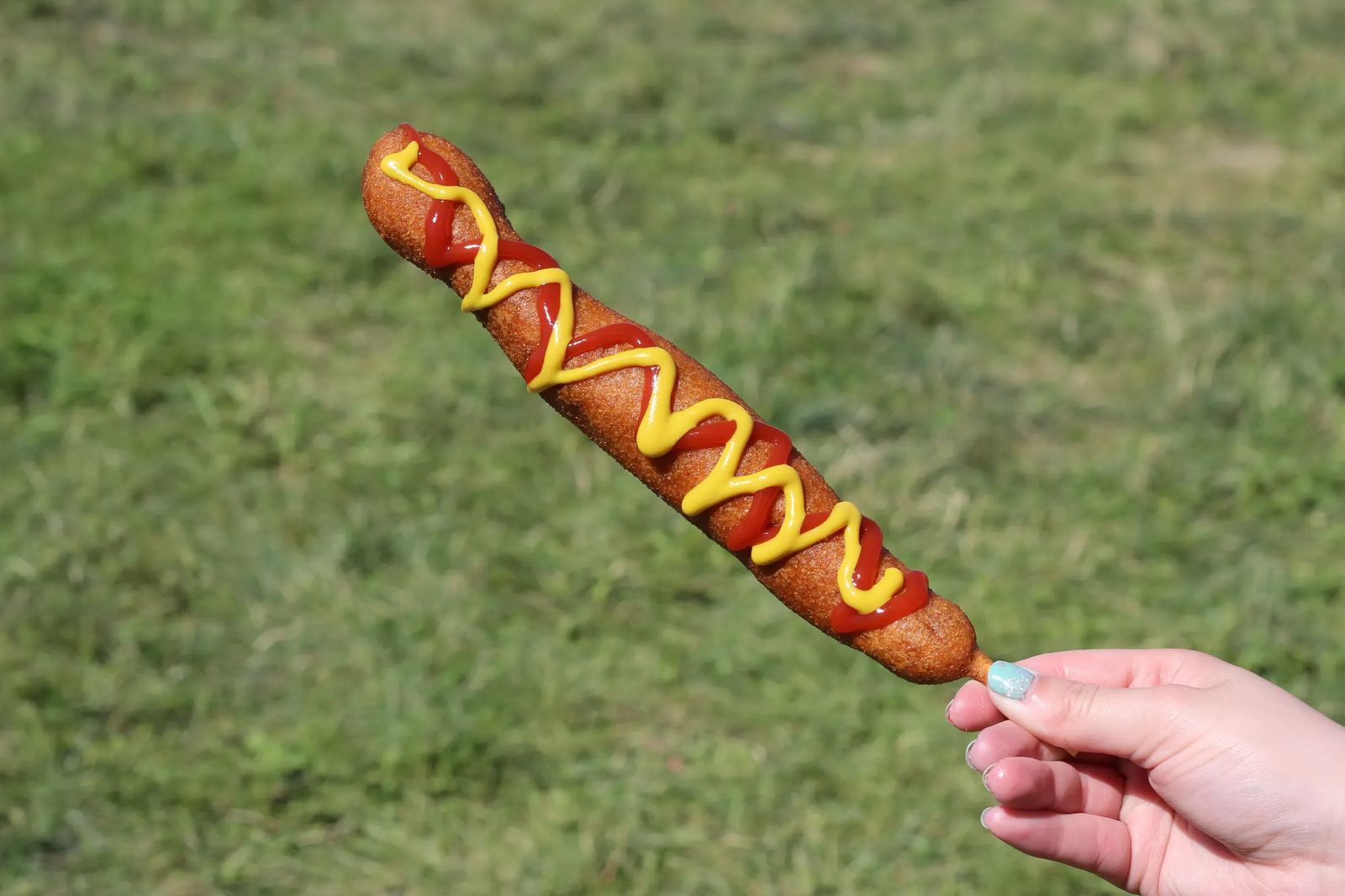 Levandowski Concessions has quite a few booths at MontanaFair each year. We always gravitate straight to their foot long corndogs. They scream "fair food" and they're always delicious. They also offer pretzels, fried cheese on a stick and much more. They're booths are located across from the food truck court.
Rich's Foodtown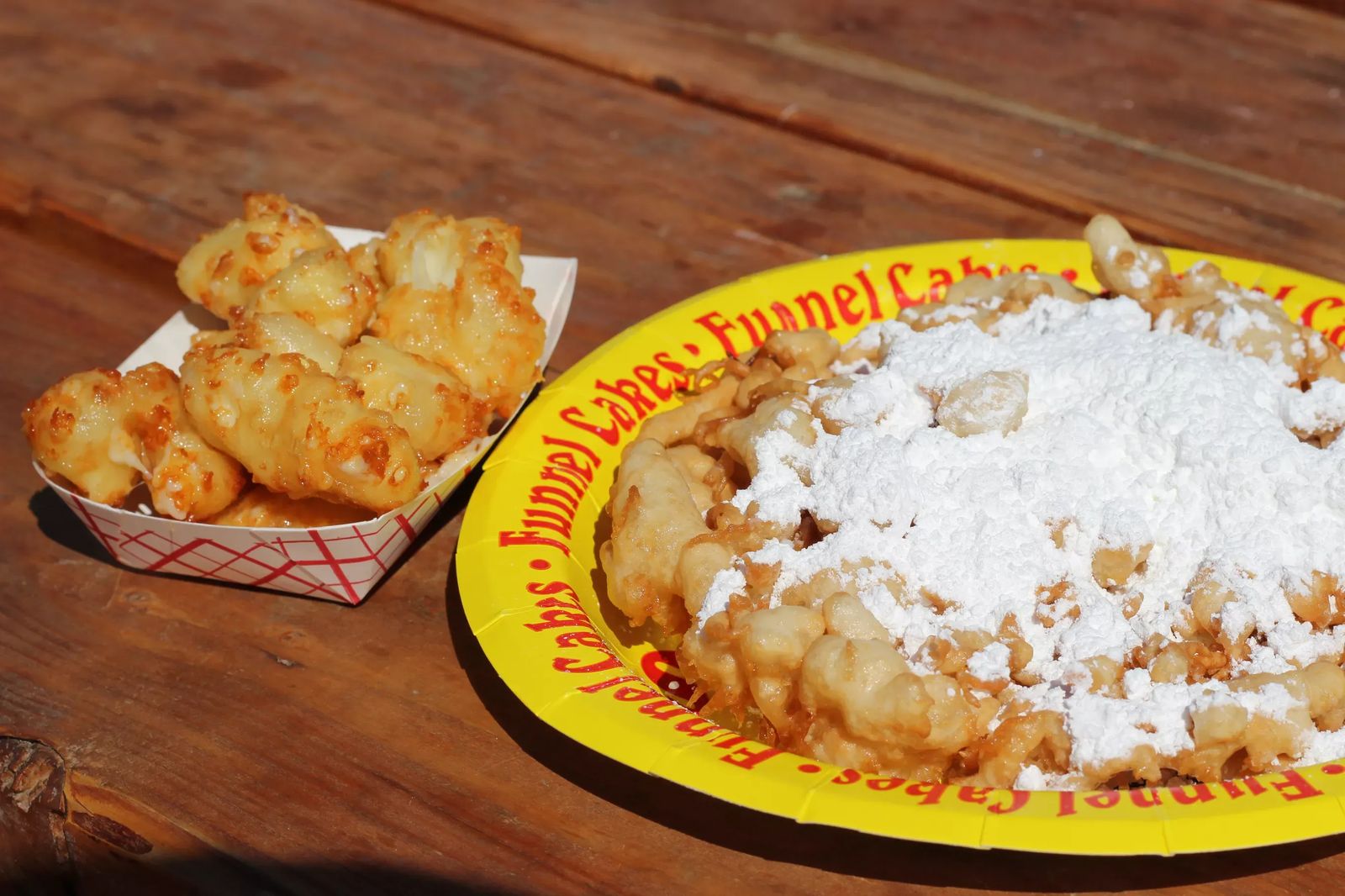 Cheese curds, funnel cakes and cotton candy – OH MY! These MontanaFair staples are offered at Rich's Foodtown booths each year. They also have the Philly Cheese Steak booth and offer everyone's favorite, cotton candy. Their booths are located across from the grandstands and also near the main entrance.
Sandee's Drive Inn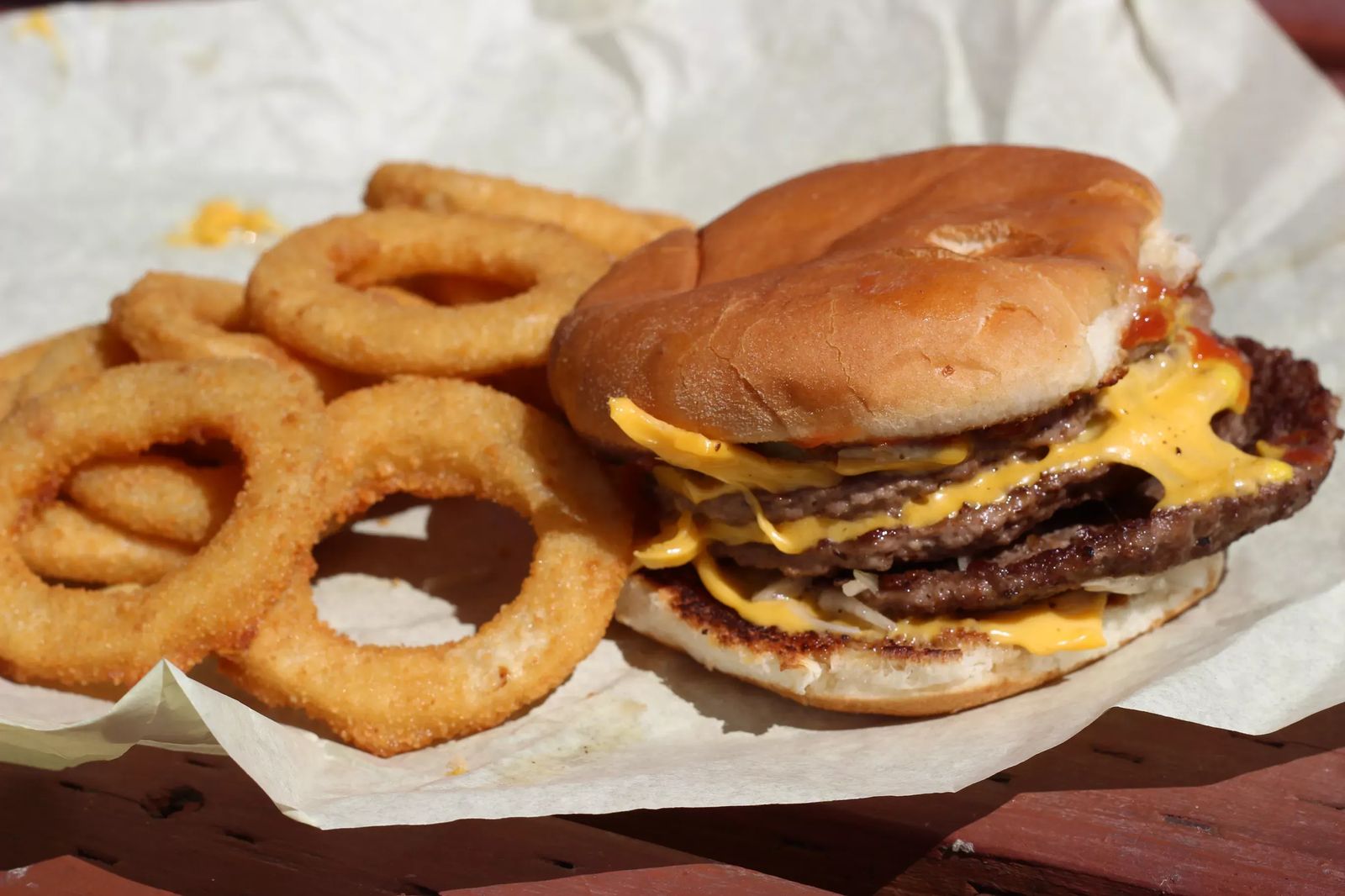 Long-time Billings residents will remember Sandee's Drive Inn, located near Senior High. That closed many years ago, but the owners decided to recently re-open in a food truck. They're offering the same delicious food as before with nearly identical pricing. We tried their Fourbanger burger featuring not one, but FOUR hamburger patties, along with their onion rings. They're located in the food truck court.
Sons of Norway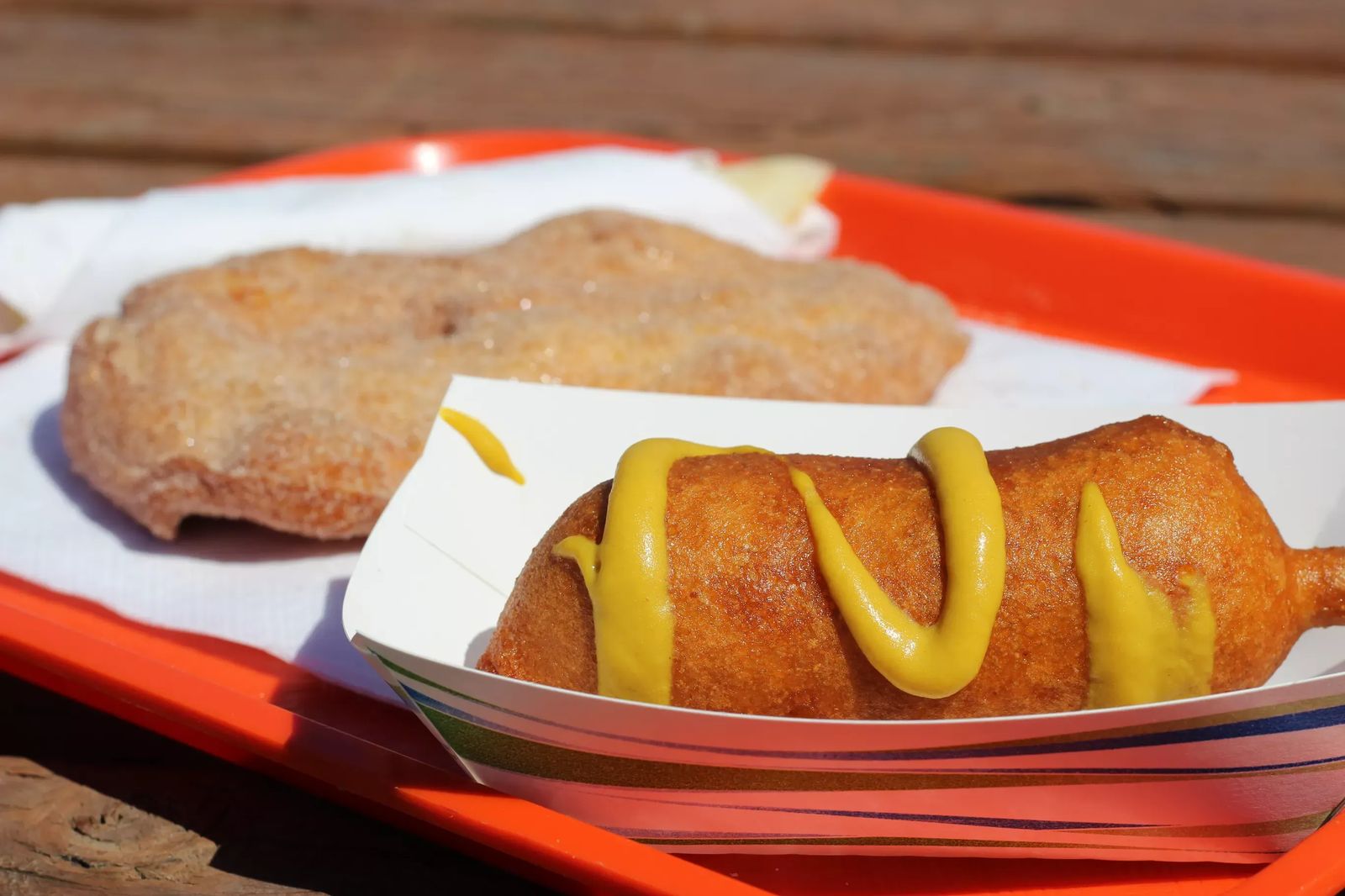 If you're a MontanaFair alum, we bet you know exactly what a Viking On A Stick is. The Scandinavian treat is a breaded and fried meatball of sorts. The Sons of Norway booth also offers Norkies and lefse at their booth located east of the food truck court. Don't know what those are? We recommend you give them a try! So good!