Exploring Montana by Snowshoe
Exploring Montana by Snowshoe
Originally posted March 2017
Don't like to ski or snowboard, but love to be in the snow?
Snowshoeing might be for you! Snowshoeing is a great Montana winter activity that dates back around 4,000 years. Some of the first humans used foot extenders to migrate through deep snow enabling them to move more quickly in order to find new territory and food. Although snowshoeing is used more leisurely today, it allows us to keep exploring throughout the winter.
If you haven't started snowshoeing, don't worry!
There are many places to rent snowshoes around Billings and Red Lodge. The Ski Station, The Spoke Shop, The Base Camp, Big Bear Sports Center and Scheels are just a few local places to do so. In Red Lodge, you can rent them at The Ski Station or at Red Lodge Mountain. After you get your snowshoes, you have the difficult decision to make on where to snowshoe! I first started snowshoeing in Red Lodge, mainly because many of the trails were already plowed for you. West Fork of Rock Creek is a 2-mile trail to the Red Lodge Mountain Resort parking lot and 5-mile round trip back to the trailhead. Silver Run Trails ranges from easy to some moderate and challenging loops but has gorgeous views and takes you right along the partially frozen river.
Another great place to go snowshoeing is in Nye, Montana.
There are many trailheads that you can take in Nye but Woodbine is 8 miles past the town and is by far my favorite. It is a great spot to snowshoe as you pass through the Stillwater river and begin to see incredible mountains views. The hike is 1.5 mile round trip and takes you to Woodbine Falls Overlook with an elevation gain of about 300 feet. In the winter there is very low activity, which allows you to take in and enjoy the hike to the beautiful frozen waterfall.
Another trailhead past the town of Nye is Sioux Charley.
Sioux Charley is 6.5 mile hike that has heavy activity in the summer. But, during the winter there is very low activity and it is perfect for snowshoeing. Sioux Charley's first 2 miles makes it one for the books. The trail leads you along the gorgeous Stillwater river, massive rock faces and into the dense wilderness. If you decide to snowshoe this, let me know! I only made it about two miles in.
There are numerous hikes around Montana that I hope to get to in the near future. For a day hike a short distance from Billings, I recommend Red Lodge and Nye!

Here are some pictures taken from January's snowshoeing adventures! To follow more of my outdoor adventures, find Fetters Photography  on Instagram and Facebook!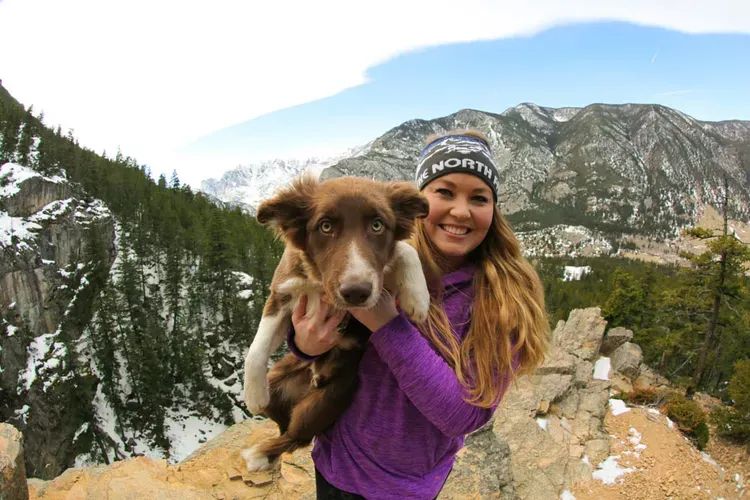 Looking over Woodbine Falls