Enter to Win Comedy Tickets
Enter to Win a VIP Table for 4!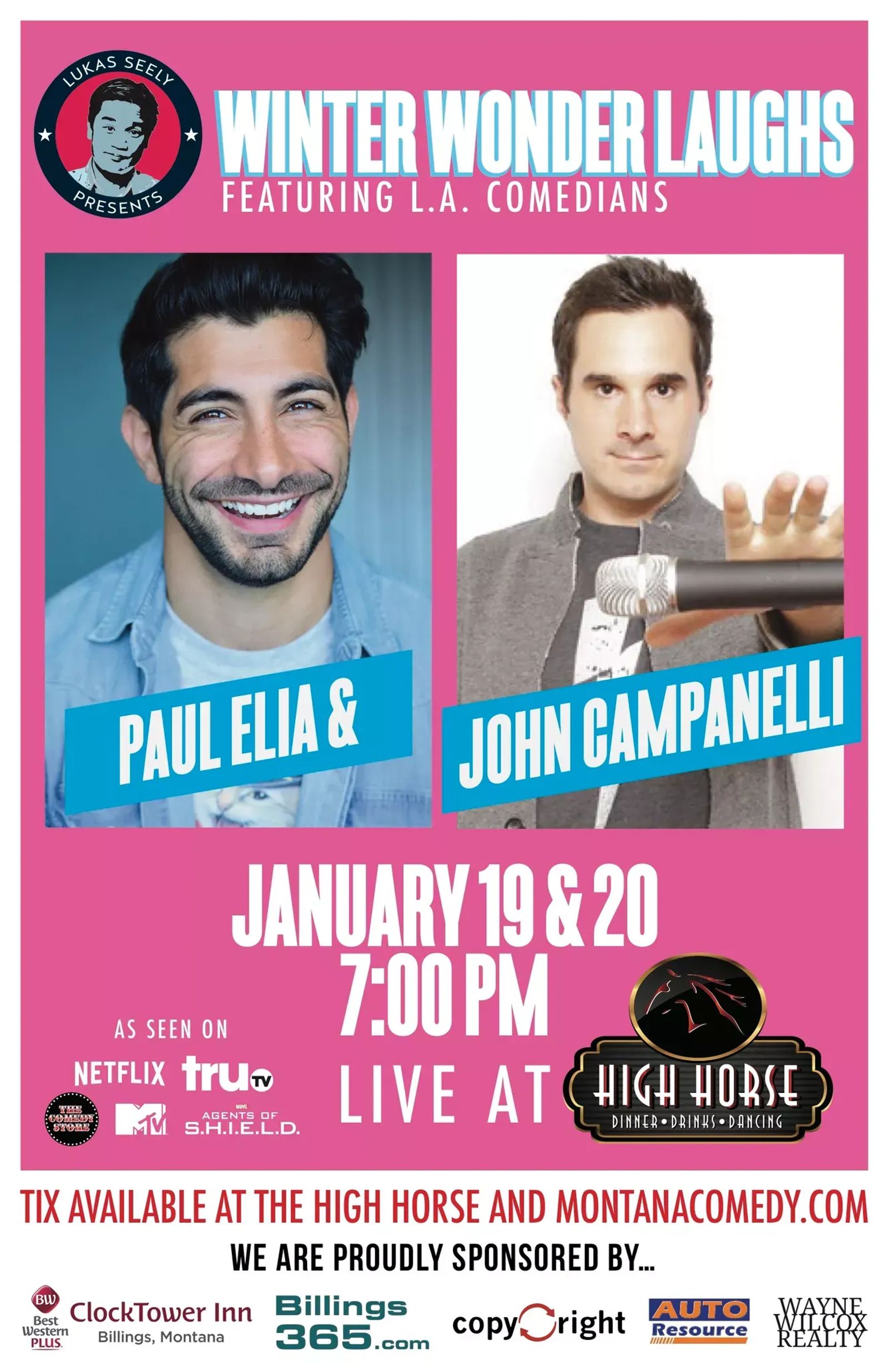 Lukas Seely presents Winter Wonderland Laughs at The High Horse Saloon & EAtery this Friday and Saturday night. Tickets are just $15 which you can buy here, but we've got your chance to Enter to Win a VIP table for 4!
To Enter:
1) Simpy fill in your information below.
2) We'd super appreciate your share of this post. It helps get the word out about the event!
3) We will draw a winner after 5pm this Thursday, January 18th and notify the winner via the email address provided.
Contest Terms & Conditions
1. No purchase necessary to enter to win. All Federal, State, Local laws and regulations apply.
2. How To Enter: Enter by filling in your email and information in the contest form or posting a comment on the blog or Facebook post.
3. Eligibility: Contests are open to persons 18 or older. Employees of Billings365.com and immediate family members are not eligible to participate in any contest. The term immediate family includes spouses, parents, grandparents, siblings, children. Contestants must provide their own name and email address.
4. Prizes: Prizes are as described in the contest entry form, blog or Facebook post.
5. Timeline: The contest will end and the winner will be announced on the date specified on the contest blog or facebook post.
6. Participation: Participation in any contest constitutes an agreement by each contestant to comply with these official rules. Billings365.com reserves the right to cancel or modify any contest it determines, in its sole discretion, that fraud or technical failure s have destroyed the integrity of any contest.
7. General Release: By entering this contest, contestant releases Billings365.com from any liability whatsoever for any claims, costs, injury , damages of any kind arising out of or in connection with any contest. In addition, contestant further agrees that any and all disputes, claims, and causes of action arising out of or connected with the contest, or any prize awarded shall be resolved by and be at the sole discretion of Billings365.com.