Doc Harper's Has Your Green Drinks for St. Paddy's Day!
Doc Harper's Has Your Green Drinks for St. Paddy's Day!
sponsored
St. Paddy's Day is one of those holidays that's just straight up fun; we love the festive green attire, Leprechaun hats and rainbows, a parade and the drinks!
One of the "must stops" for a cocktail during your St. Paddy's Day celebration has got to be Doc Harper's Tavern!
It all begins with the Irish...Martini, of course!
The Irish Martini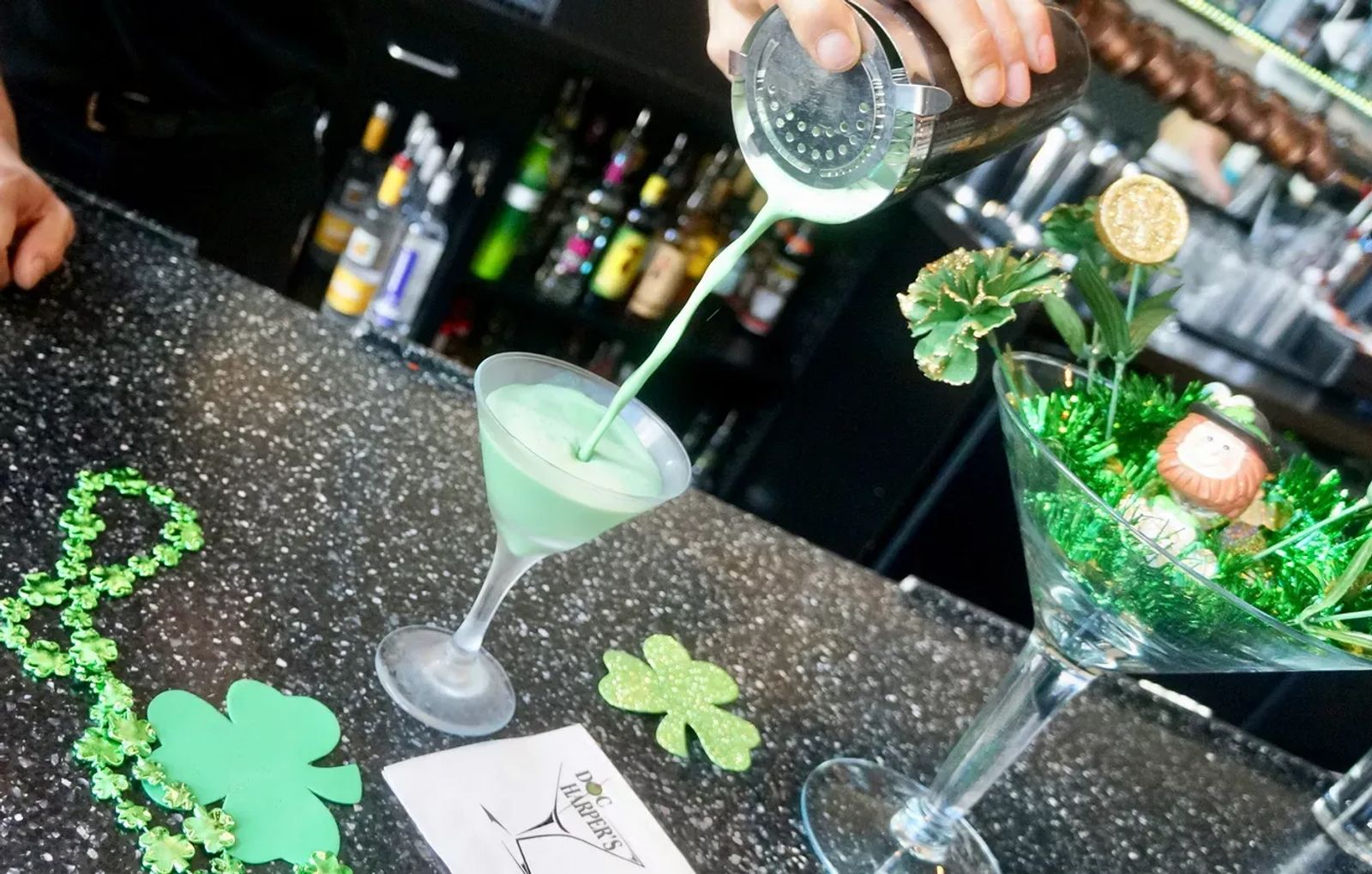 In true Irish spirit this martini starts off with Jameson. It's then shaken up with espresso and cream. It pours out of the shaker with a nice soft froth on top and just for St. Patrick's Day, it's topped off with an edible four leaf clover. Yum!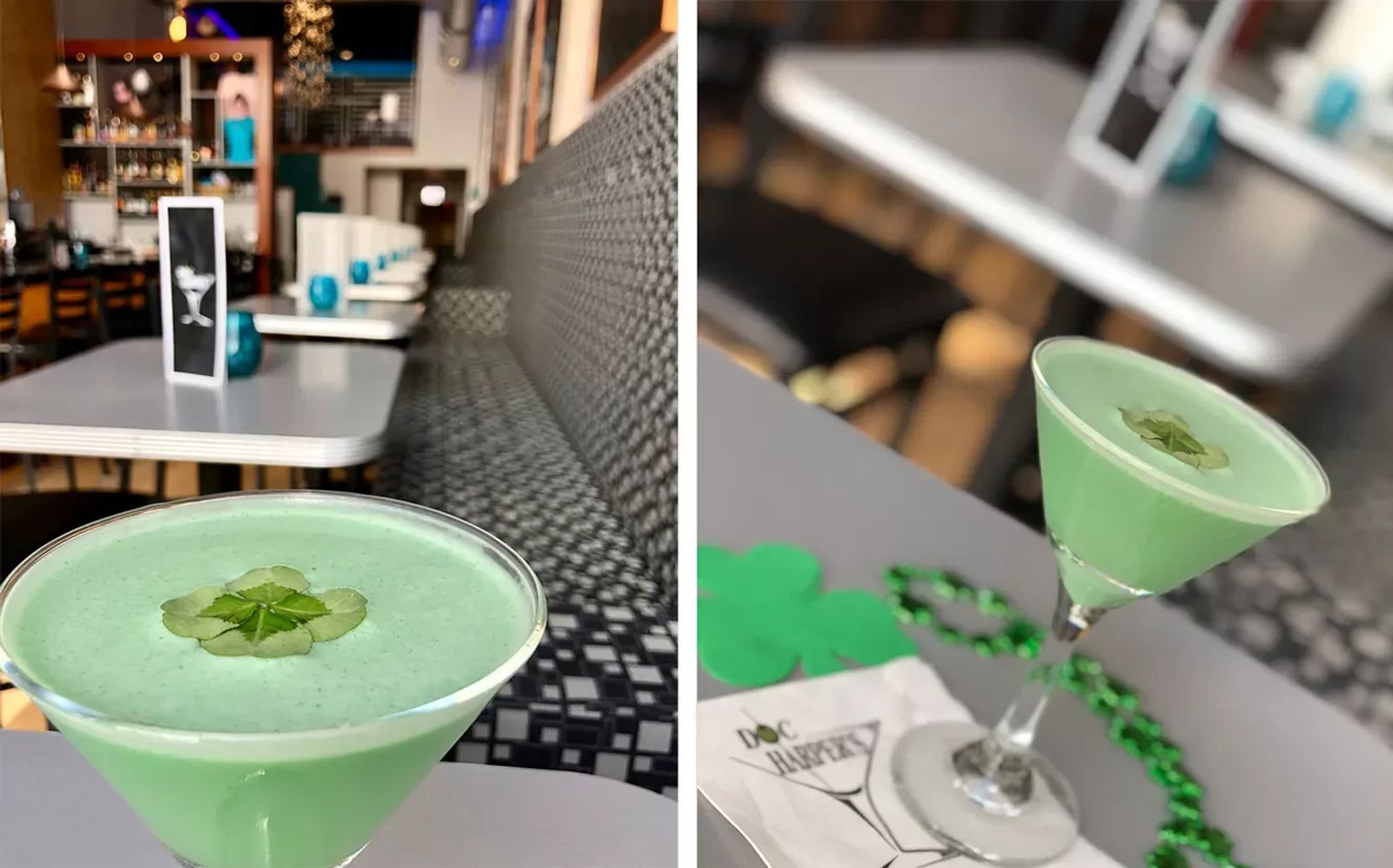 The Irish Mule
If martini's aren't your taste, then you can go for the Irish Mule. It's just like the Moscow Mule except the alcohol within it is Jameson.
Green Beer
It's St. Patrick's Day. You know there's going to be green beer and at Doc Harper's it happens to be green White Noise from Überbrew.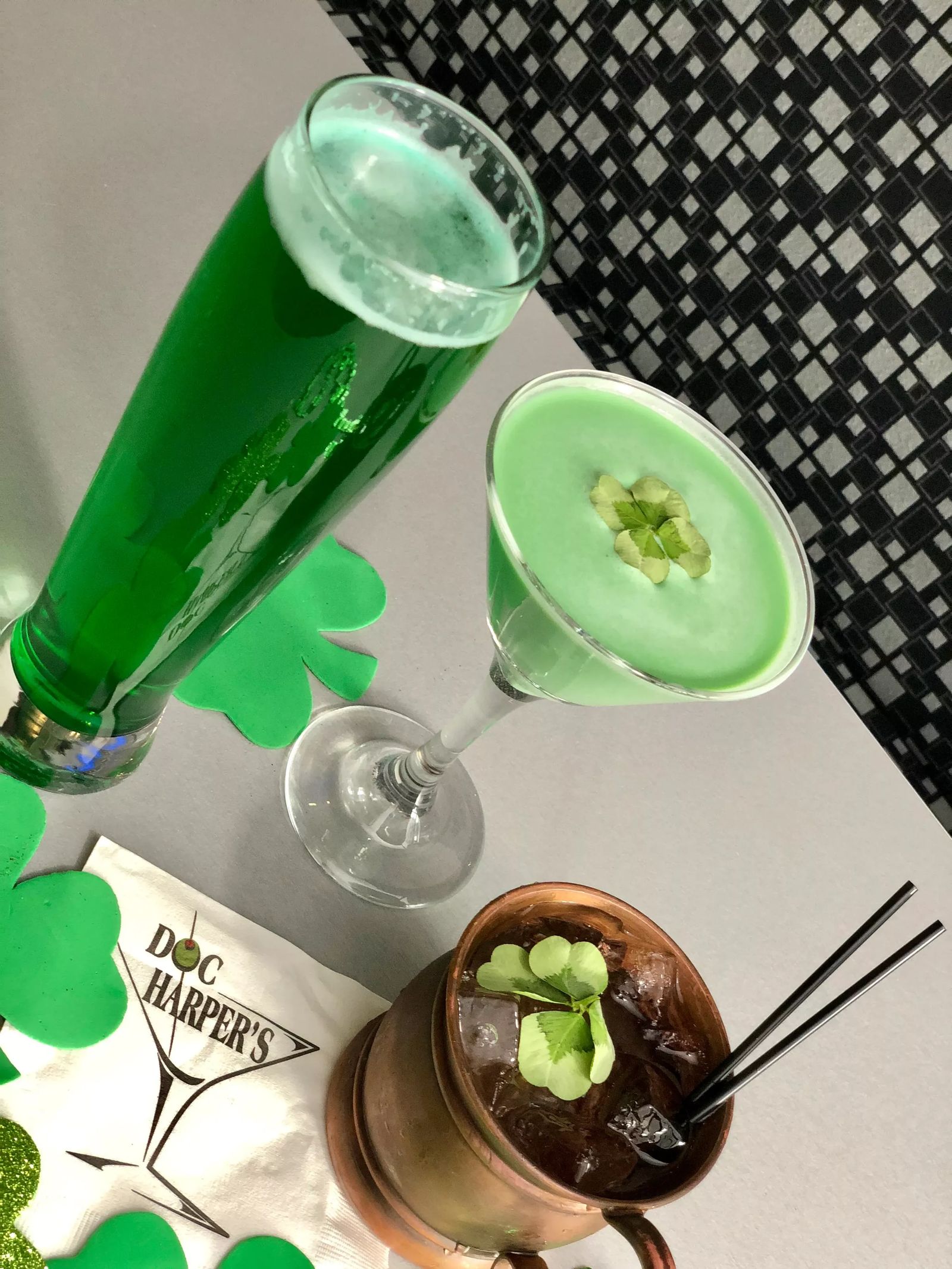 The Pub Crawl
The Caledonian Pipes and Drums annual pub crawl will be making a stop too! You can catch them at Doc Harper's around 9:45pm on Saturday night.
Doc Harper's is located at 116 N Broadway. Follow their Facebook page for more happenings!