Ding Dong 10 Year IPA from Carter's
A Tenth Anniversary Beer
In July 2007 Mike Uhrich opened the doors to Carter's Brewing. At that time Mike wanted to make great beer, and was perfectly happy with keeping his business small. Over the years, however, the size of the crowds outgrew the facility.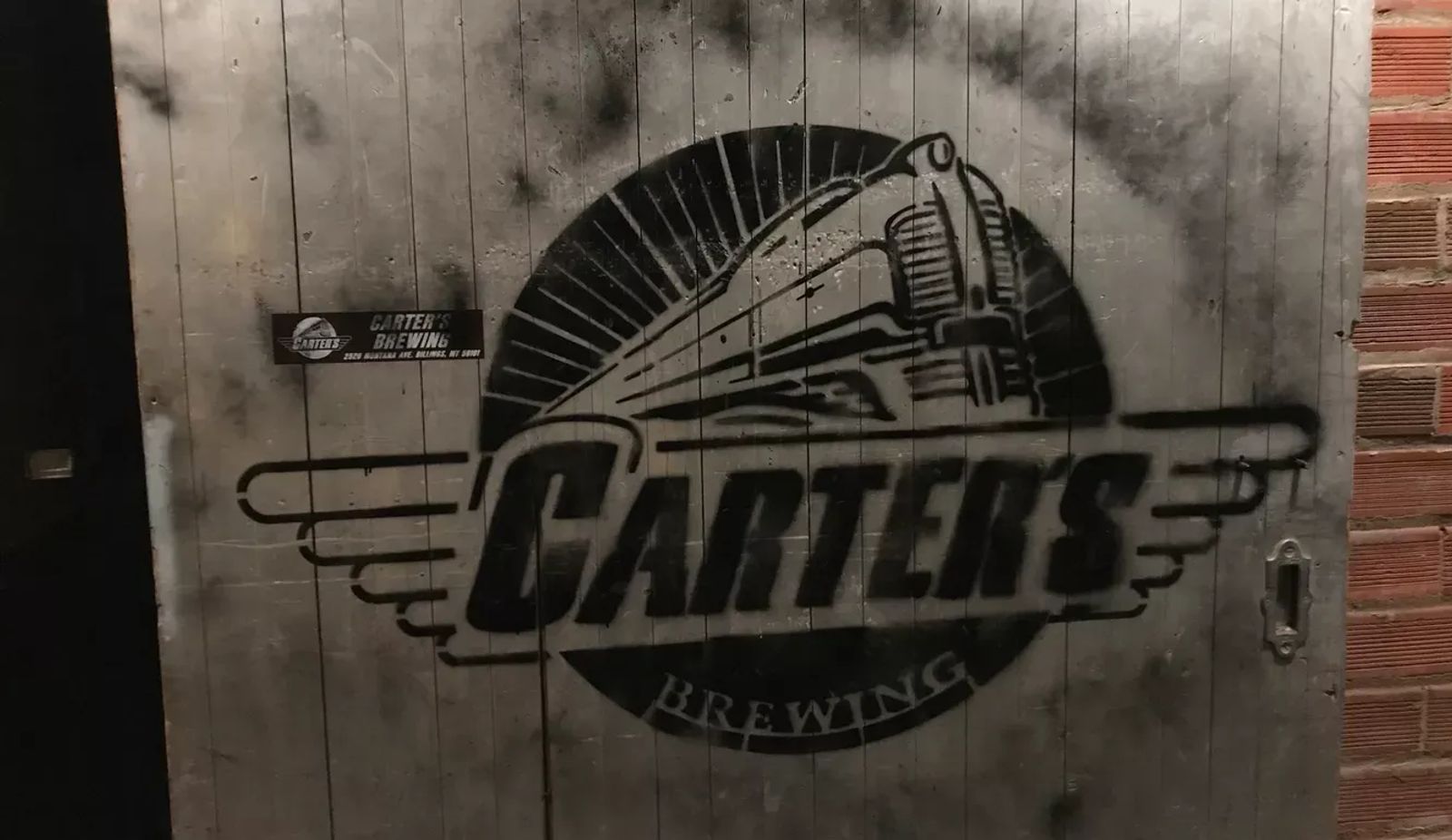 10 years later and Carter's Brewing has officially taken over the space once known as the Railyard. Since the summer of 2017 Mike and his crew have been working hard to demo, remodel, and hopefully get the new area open to the public soon. Seating capacity will more than triple, and the brewing capacity will increase dramatically.
To celebrate 10 years and a new expansion, Ding Dong 10 Year IPA was brewed.
About the Beer
Often when you order an IPA, you're hit with an overwhelming citrus smell. Citra (and other citrusy hops) are popular now, and they're easy to grow in the Pacific Northwest (where most of the hops for US brewers are grown). This beer is not a citrusy beer.
The look is like you would expect. A faint orange color to it with a little head that quickly dissipates.
The smell brings out some great hop characteristics. But you will notice that it's not the orange juice scent that you often get with an IPA.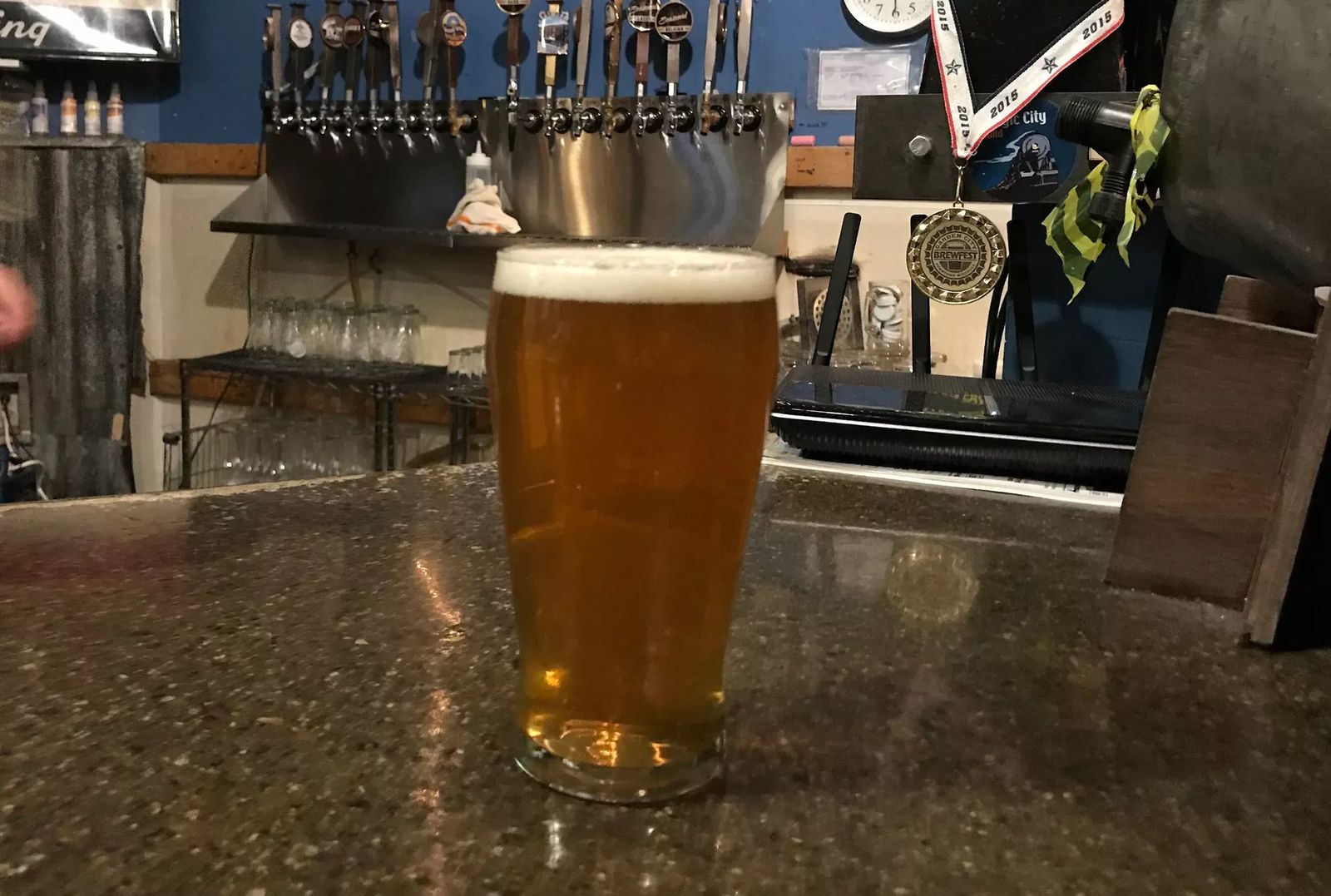 The taste matches the smell. It has that bite that you would expect with hops, but it doesn't over power you. Your mouth won't pucker with the bitterness, but you feel clean and refreshed.
After swallowing there are no funky aftertastes. Just a nice cleansed feeling that often comes with a well balanced IPA. It leaves you longing for another sip.
Overall, it's an easy drinking, thirst quenching beer. At 6.3% it's not off the charts high in alcohol, so you don't have to worry about getting hammered when you have two of them.
Carter's Partnering with Lilac
You may have heard the news about Lilac changing course on what they are offering. Part of the reason is that they have partnered up to do more collaboration style works with Carter's. And it can be seen in the brewery already.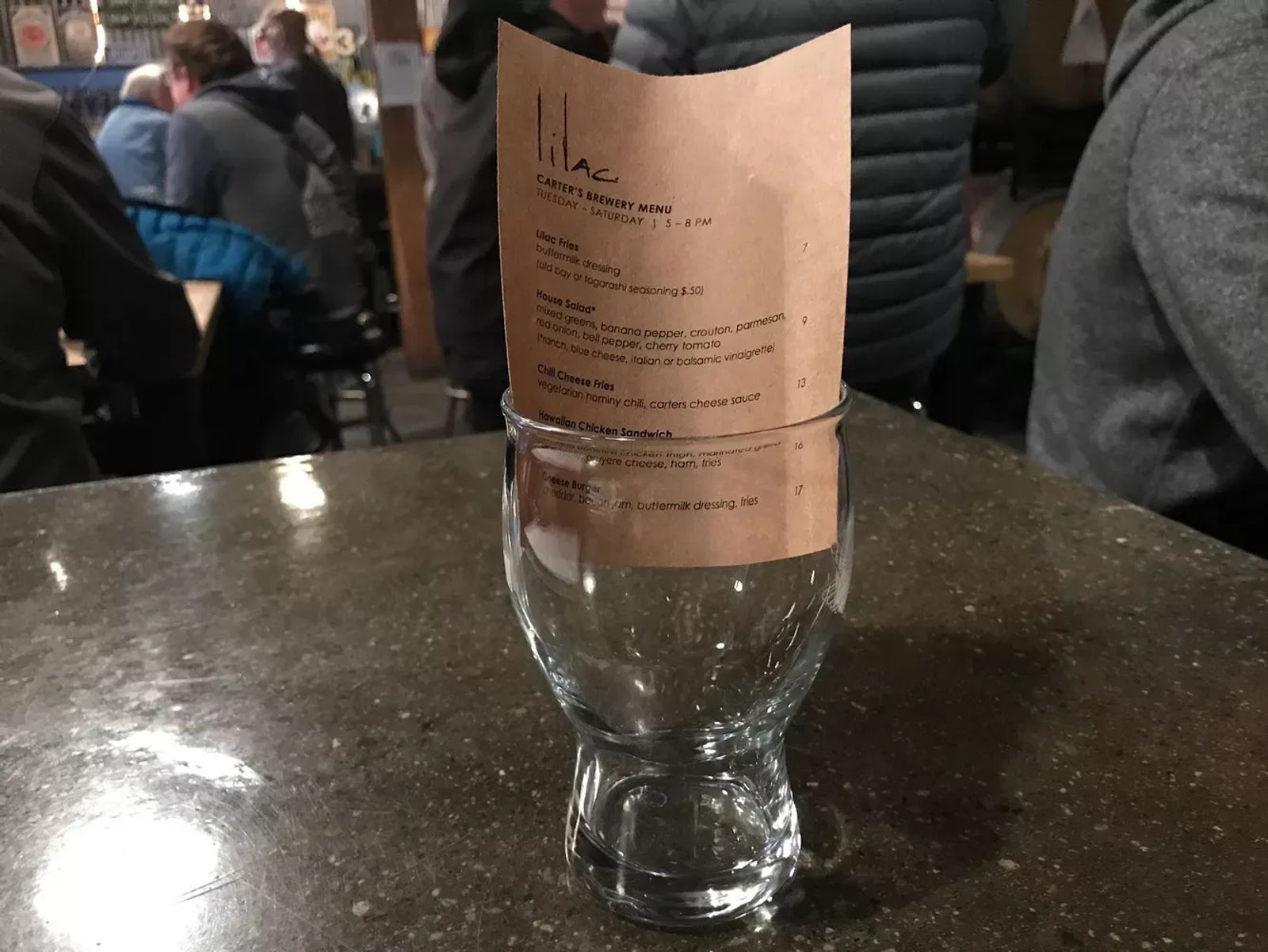 On each table is a simplified menu of a few offerings from Lilac. Instead of having dinner at Lilac and then going to Carter's for an après dinner beer, you can enjoy your dinner right in the tap room. The menu, which includes simple items like fries, chili fries, a cheese burger, and a few others, is placed on each table. After you order the food is brought over to you from Lilac.
When the expansion into the old Railyard space is complete, Carter's Brewing will be in a great place to provide even more great beers. There have been talks of canning the beers so you will be able to find them at many more locations around town, and you can bring them home to enjoy at your leisure.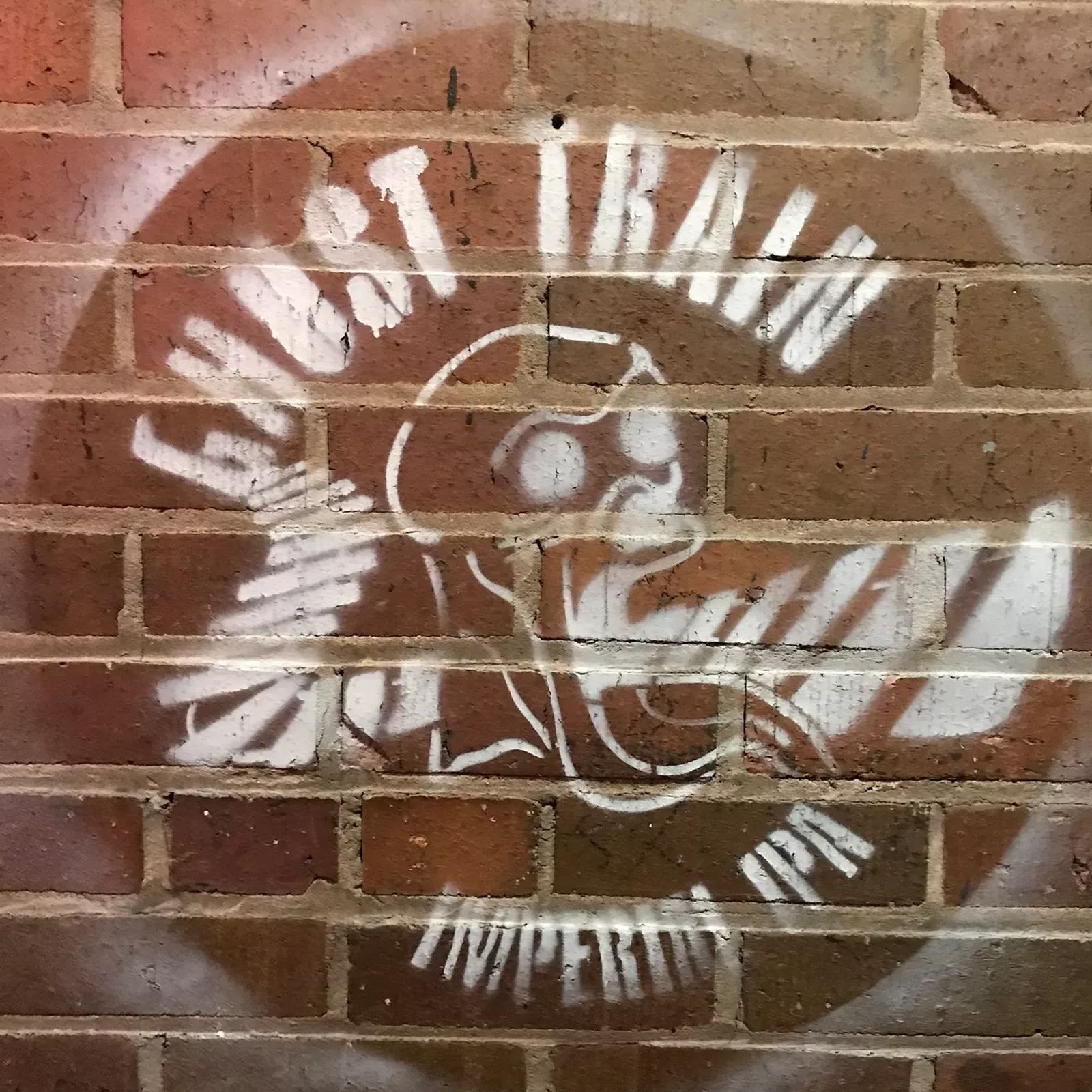 by Scott Sery
Scott is a writer, outdoor enthusiast, beer snob, and woodworker. When he is not out exploring all of the wonders around Billings, he loves to sit down for a frosty brew at one of the many great breweries we have available to us. You can read about most of his adventures, and many of the fine brews he has sipped right here. Find out more about Scott at ScottSery.com