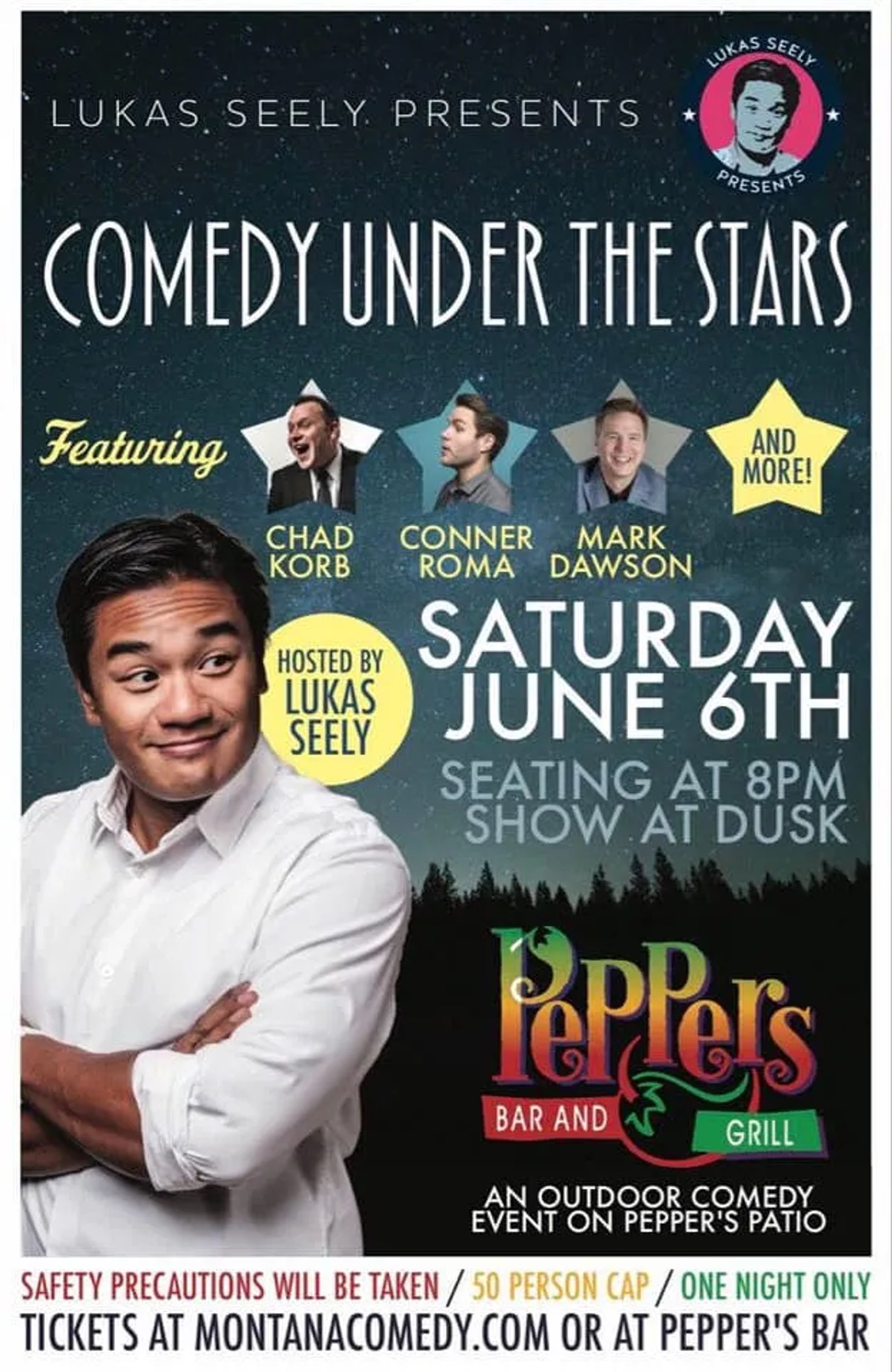 Comedy Under the Stars at Peppers Bar
BILLINGS! 📣
We are proud to offer you live entertainment in the wonderful form of comedy!
Come join us on our amazing patio; sit by the warm, toasty fire and let us tickle your funny bone. 😉
We will have a variety of stand-up for you, hosted by none other than our own Lukas Seely!
Tickets are $20, seats are limited to 50. (So act fast)
Come into Peppers for a couple of cold ones and buy your ticket here. 🍻🍻 (or click on the link below to purchase one online)
Comedy Under the Stars at Peppers Bar
Sunday, June 7, 2020
2:00 AM— 4:00 AMUTC